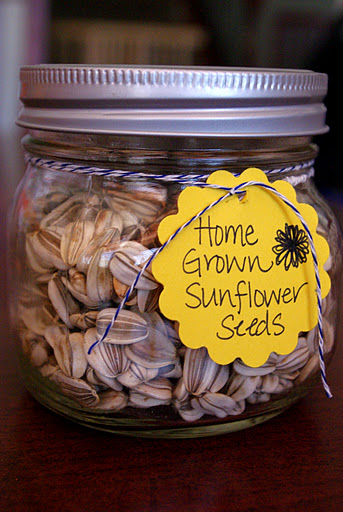 We grew a bunch of sunflowers this year, so it was only natural that we turned some of our flowers into salty snacks. Most of our flowers bloomed right around the time that I was preoccupied with Simon's birthday party planning, so at first I decided to skip it…but then a second round of flowers brought the biggest one ever, so I had to give it a go! Since this was my first attempt I decided to use only the largest sunflower head and just make a single batch of seeds. I wish I had saved all of the sunflowers now, because this snack is SO tasty!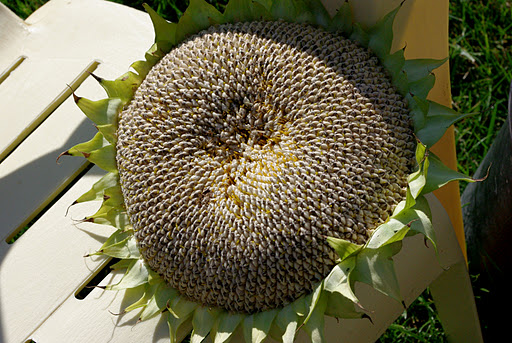 We cut the head off and allowed it to dry for two days, and then we gently brushed off the top layer of remaining yellow bits. The seeds are actually really easy to remove. You can brush a soft cloth across the top and allow the seeds to fall, or you can pick them out like I did (to avoid the choking hazard to my assistant 1-year-old) by removing one row and then using the side of your hand to push the rest of the seeds out row by row.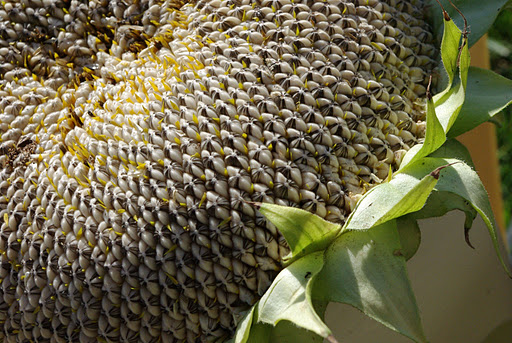 Soak the seeds in salted water (about 1/4-1/2 cup of salt) overnight. Spread in a single layer on to a parchment lined baking sheet and roast at 300 degrees for 30-40 minutes or until the seeds start to turn golden and split. One large sunflower made two
half pint jars
of roasted sunflower seeds – one for us and one for my seed addicted brother-in-law! Enjoy!