"Tie Dyed" Ribbon Cat Toy
This post and its photos may contain affiliate links. As an Amazon associate I earn from qualifying purchases. If you make a purchase through these links, I may receive a small commission at no extra cost to you!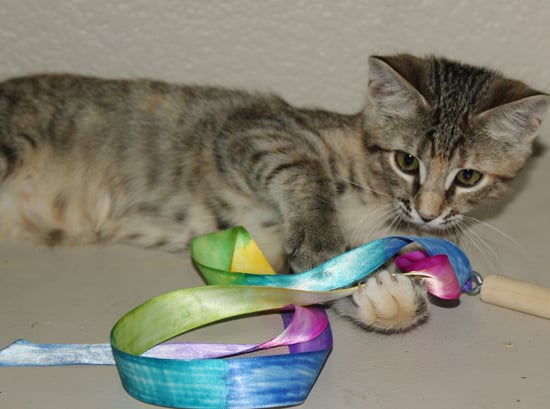 Meet Lucy, the newest member of our tribe. When my boys approached me about getting a kitten of their own, my only stipulation was that it had to be a female cat to help balance out the boy:girl ratio around here (even our two older cats are both boys, so I'm completely surrounded by testosterone!).
Lucy is incredibly playful since she's still a kitten, so when I saw these
rainbow ribbon wands
I knew that they would make a great cat toy to keep her busy paws occupied. The colorful ribbon is created using the same process as our
Sharpie tie dyed shirts
, and since my boys were already familiar with the process they were able to whip this project out in about half an hour.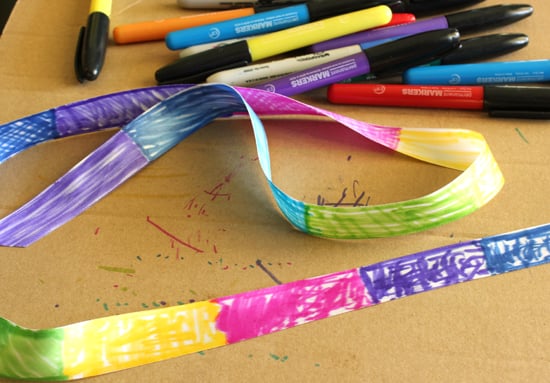 Start with some white satin ribbon and color sections of it with permanent marker.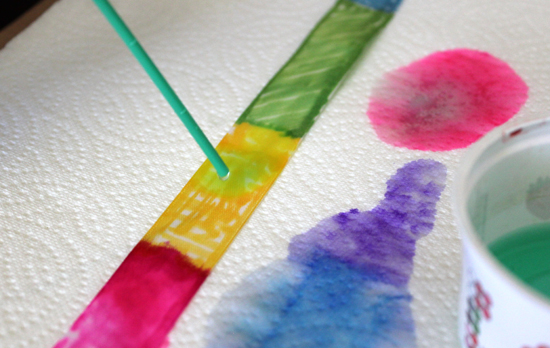 Using an eyedropper, slowly drip rubbing alcohol on to the inked ribbon until the color bleeds into the next. Since we were going to use this with our pet, I waited for the alcohol to dry and then rinsed the ribbon in cold water to make sure that no alcohol lingered.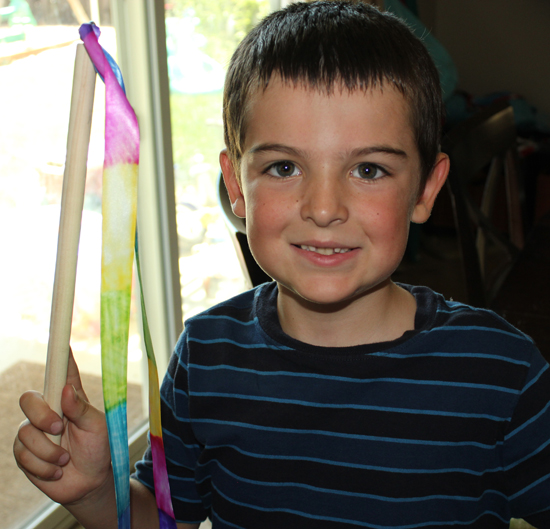 Screw an eye hook into the end of a 12″ piece of 5/8″ dowel, thread your ribbon through and knot.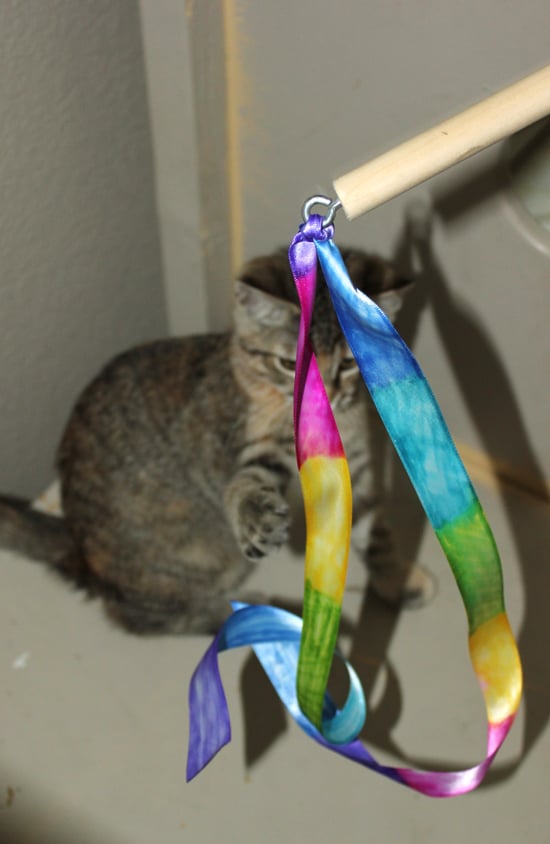 Find a cute little furry friend and have lots of fun watching them try to swat and chase the colorful toy you've created!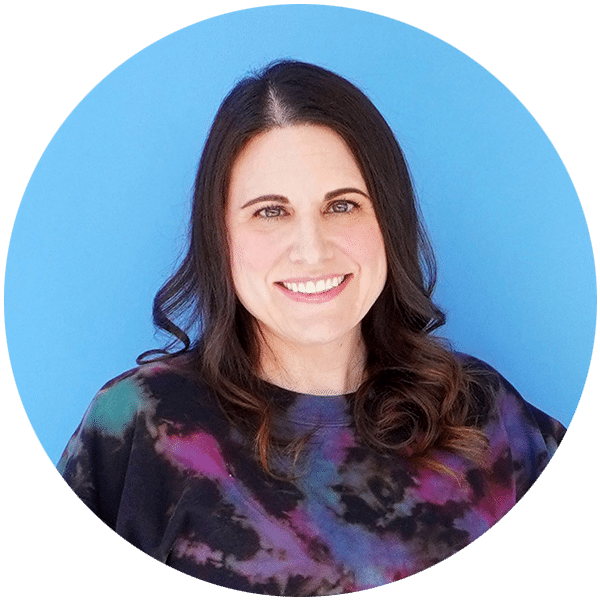 Heidi Kundin has captivated the hearts of millions with her colorful and inspiring approach to crafting, celebrations, and family fun. With over 15 years of experience, Heidi's website has become a must-visit destination for those seeking quick and easy creative ideas and last-minute solutions. Her warm personality shines through her posts, inviting readers to join her on a creative journey that's fun, rewarding, and achievable.