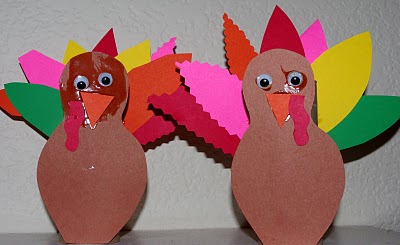 This one is pretty self-explanatory, and it was a big hit with the kids. My four-year-old especially enjoyed this one because it involved scissors. My three-year-old cut out about half the feathers and then asked me to finish up for me…it wasn't until after I had cut out mine that I realized his had pinked edges and mine didn't. Oops. Oh well, he liked it anyway 🙂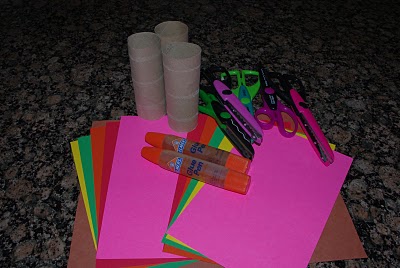 Here's what you'll need, only make sure NOT to use the same kind of glue that we did. It dried horribly shiny and noticable, not that the kids cared, but it definitely could have produced a cleaner looking final result (*coughI'maperfectionistcough*). Grab some colored paper for feathers (or you could always use real feathers too if you have some handy), brown paper for the body, scissors, a toilet paper roll and some googly eyes.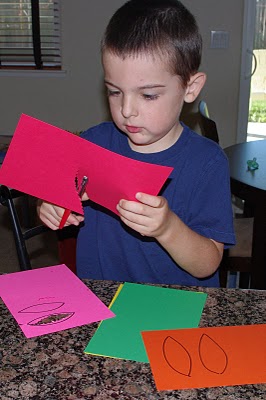 Carefully cut the feathers out of the colored paper. My guys started with zigzag and shaped scissors, but soon switched to good old safety scissors. Depending on the size, about 5-10 feathers works well.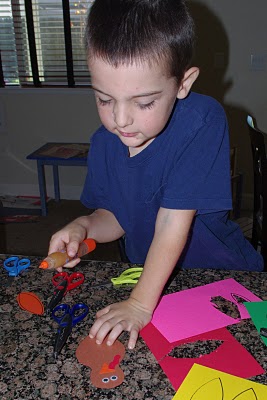 Cut out a turkey body, beak and waddle. Use your googly eyes and non-funky glue to assemble the turkey's face and body.