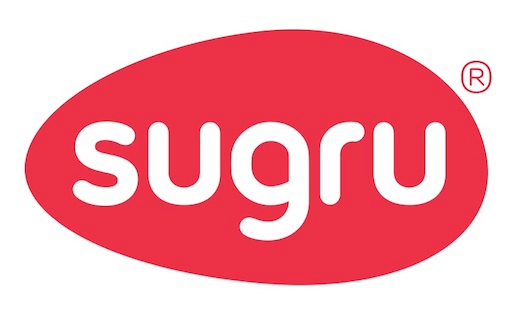 This is a sponsored post written by me on behalf of sugru.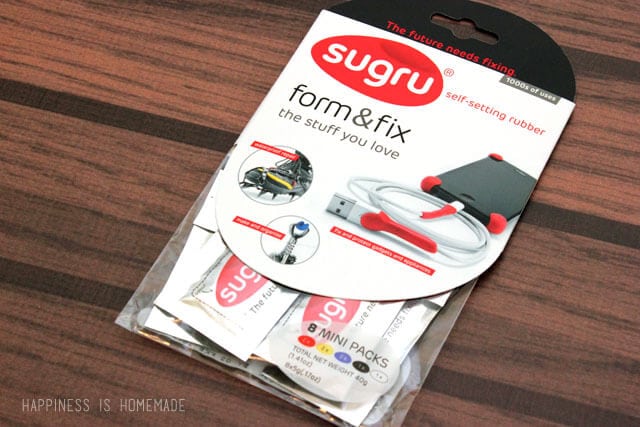 A few weeks ago I received a package of sugru self-setting rubber, and I was immediately drawn to their tagline: The Future Needs Fixing. The idea that we can repair our broken items to reduce waste and save money is incredibly appealing to this environmentally conscious and budget minded mom. I wasn't sure exactly what I was going to do with my sugru, so I spent a few minutes looking around their website, and I was beyond inspired!
Sugru can be used for all kinds of repairs since it bonds with almost any other material, but fixing things is definitely NOT the only thing that sugru is good for. Crafty folks like myself might be interested in using sugru to create beads. jewelry, custom rubber stamps, plant stakes, fishing lures, phone cases, and soooo much more. Sugru is also great in the kitchen for heat-proofing the handle of your favorite mug, making utensil hooks and holders, and even organizing your pots and pans (note: sugru is not a food grade material, so do not use it on surfaces that will come in direct contact with food or drink). You can even customize your clothing and add more comfort and longer life to your favorite shoes! I think a better question would be, "What can't sugru do?"
This stuff is seriously amazing, and it's on sale for 25% off now through April 8th with the code sugrumoms25! Seriously, go hop over and take a peek at their website, and I promise that you'll be as impressed as I was with all the awesome ways that you can use sugru!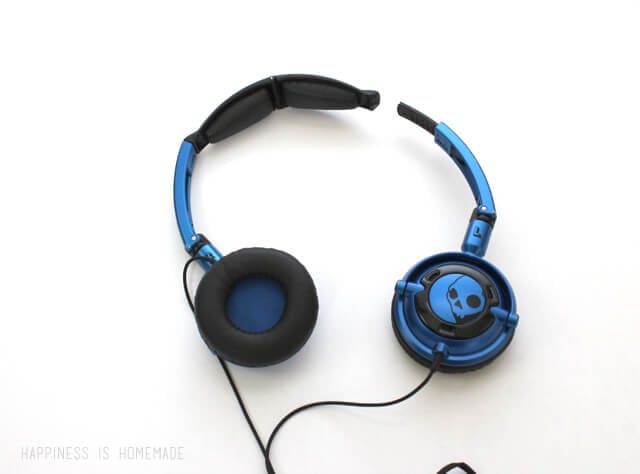 My first experience using sugru started when my son broke his favorite headphones. My husband was about to toss them into the trash, and I was struck by inspiration…what if we could sugru the headphones back together? Could that really work?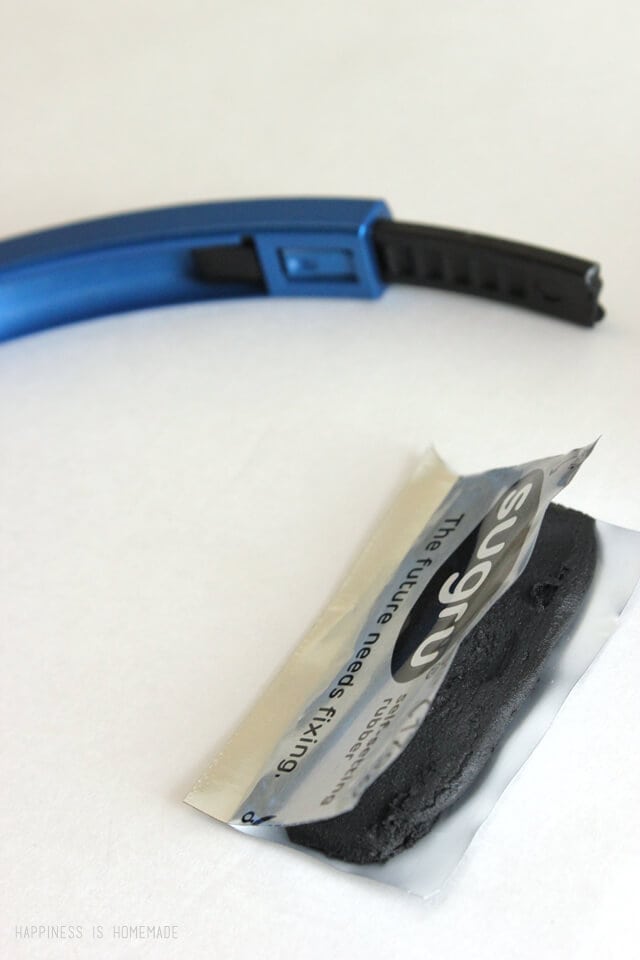 I opened up a package of the black sugru, and discovered that the texture and consistency was similar to playdough.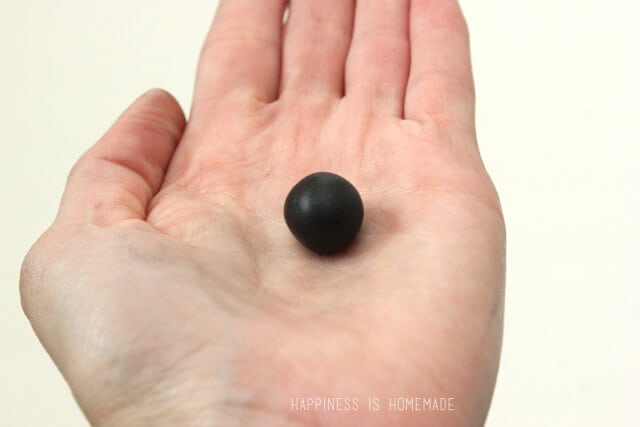 sugru molds and shapes easily, and though it may leave a slight color residue on your hands while you're working with it, it cleans up quickly with a baby wipe or a paper towel. To repair the headphones I simply rolled my black sugru into a ball and shaped it around the two broken ends of the headphones.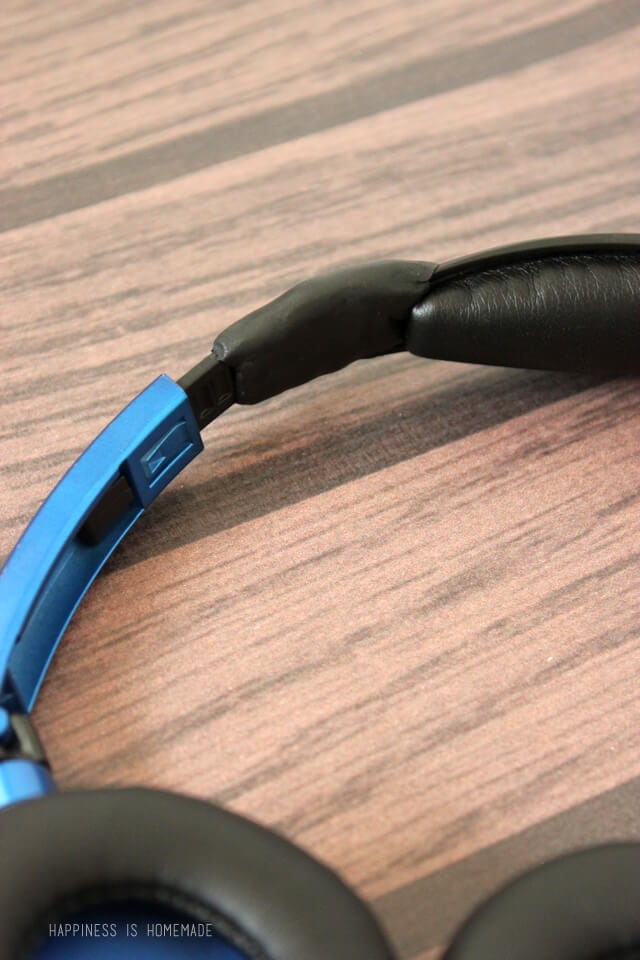 The sugru self-setting rubber needs 24 hours to cure into a strong, flexible silicone rubber, so I left the headphones to set up overnight. In the morning, Sawyer quickly reclaimed his beloved headphones and took off with them before I could even get a proper "after" photo! I couldn't believe that the sugru actually worked!
I do have to warn you though…sugru is highly addicting! Once you realize everything you can make and repair, you're going to want to sugru ALL the things!
We effortlessly repaired three of our broken phone and tablet chargers, and saved three more items from going into the trashcan (yay!).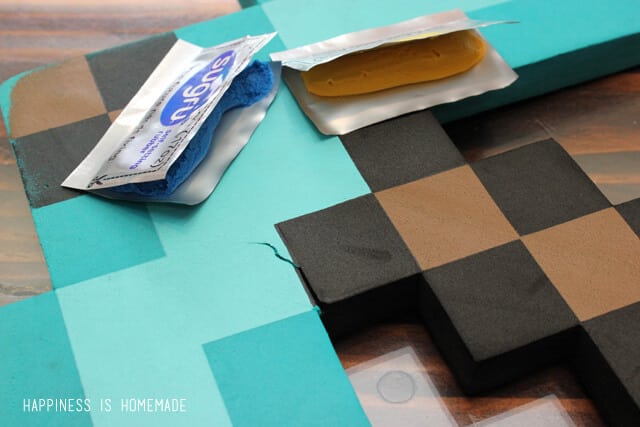 sugru can be mixed and blended to create a whole palette of rainbow colors. To repair large cracks and gouges in Sutton's foam Minecraft tools, we mixed our own custom color from packs of blue and yellow sugru.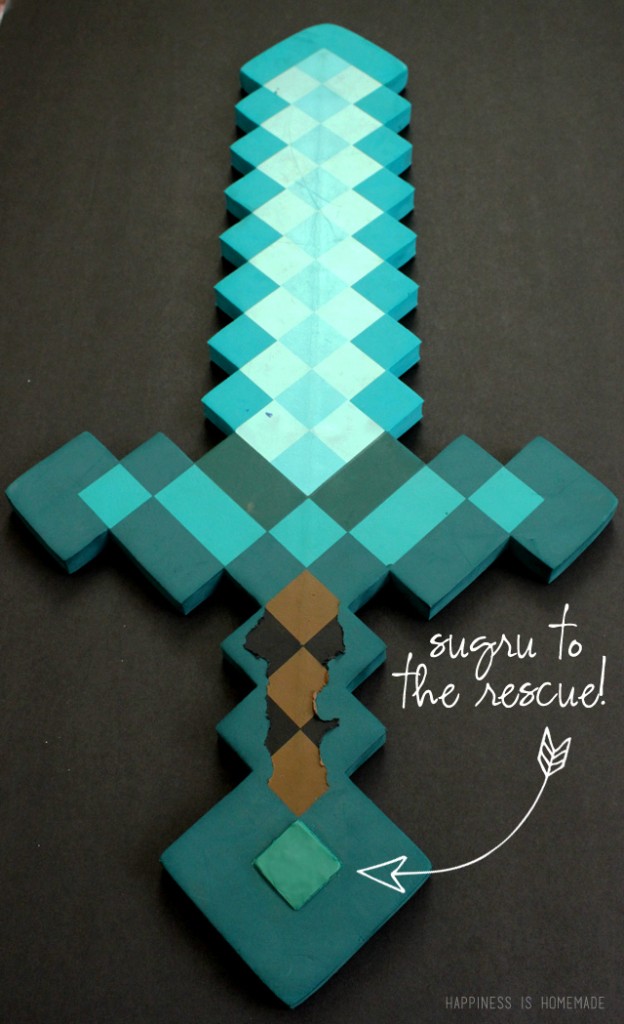 He said that his friends think his sword is extra cool now that it has a "jewel" on the handle (little do they know that it's concealing the place where the inner support had popped out through the handle!). I can't even tell you how thrilled I am to have extended the life on his much-loved toys!
I have about a zillion more items on my sugru fix-it list now, and since I'm betting that you probably do too, how about a chance to win some sugru of your own?








This is a sponsored post written by me on behalf of sugru.