The most recent quote that graced our refrigerator chalkboard was: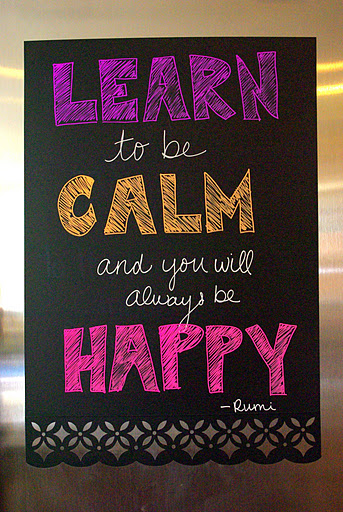 I liked it so much that it stayed up there for a couple of weeks reminding us that we are all happier when we manage to keep ourselves calmed and mellow. When I finally erased it a couple of days ago I wasn't sure yet what I wanted to replace it with, so it stayed blank while Sawyer constantly lamented the fact that it was empty. Today he decided that if I wasn't going to choose an inspirational quote for the board, he was going to dictate one to me. Sooo, without further ado…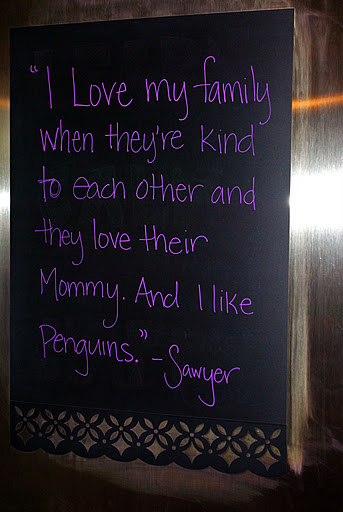 "I love my family when they're kind to each other and they love their Mommy. And I like penguins."
Couldn't have said it better myself.