I was recently introduced to PurpleTrail, an online invitation and card seller, and I immediately fell head over heels for them. Not only are all of their card designs totally on-trend with chalkboard backgrounds, hand-lettered script, gold, glitter, and geometric patterns, all of their designs are 100% fully customizable! Holy amazing, Batman, do you realize how many options that adds up to!?! SO much fun!

PurpleTrail has lots of traditional folded and flat card options, but they also offer die cut cards in circle and heart shapes, and these awesome photo card booklets with multiple pages.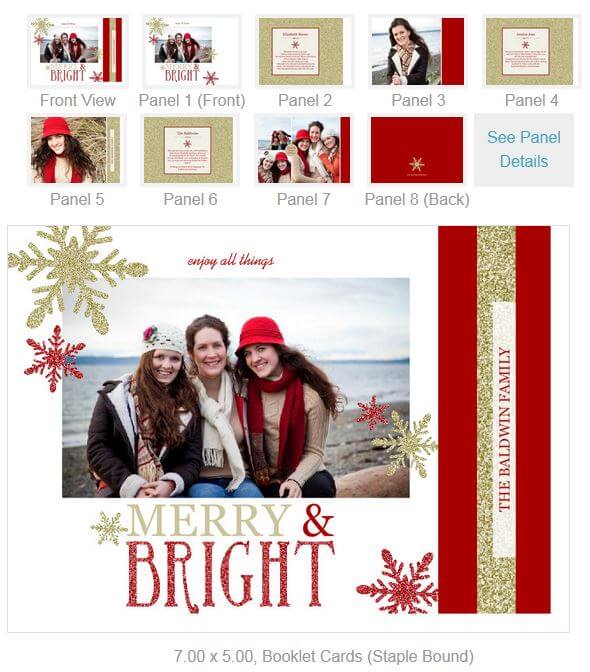 I totally wanted to make a booklet card, but since it literally takes me days to design a regular card (hellooo, indecisive!), I decided that I had better stick with something simpler…but next year I will make sure to plan ahead and think of all the fun stuff that I'd like to include in my booklet card!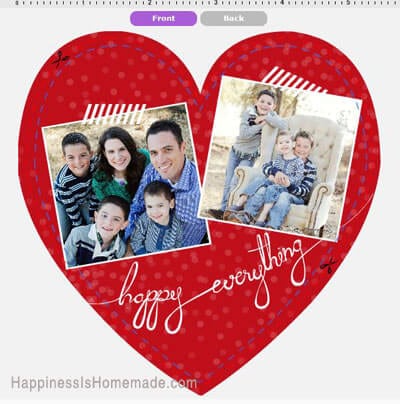 This Modern Falling Snow Card was calling my name – the die cut heart, the polka dots, the washi tape embellishments, the "happy everything"…it was almost perfect. The red background is what originally caught my eye, but once I placed our photos on the card it was starting to look a little too patriotic to me since my boys are all wearing blue.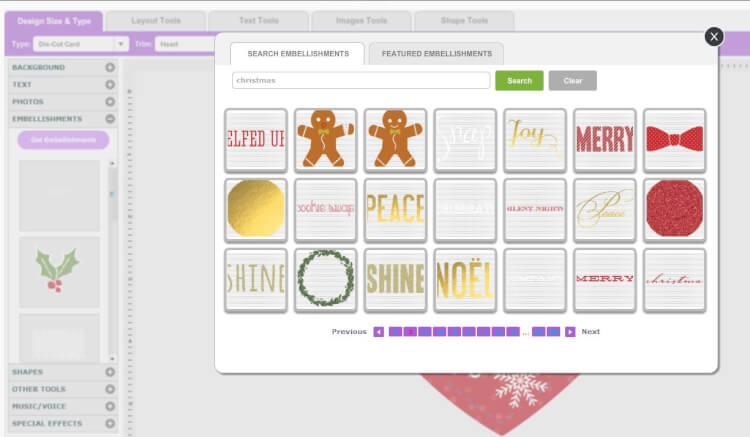 This is where the 100% customization comes in handy and gets really cool! Not only can you change the background color, but you can upload TONS of individual embellishments to personalize your card and make it uniquely yours.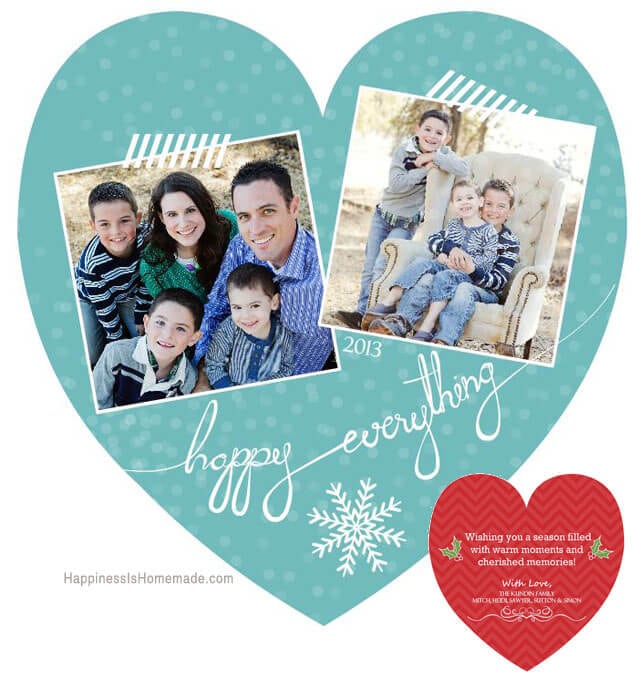 I decided on an aqua background to compliment our photos, and kept the red chevron background for the back of the card. I added a few extra embellishments for a pop of color and personality, and voila! My cards are on their way to me, and I can't wait to get them!
I know that you will love PurpleTrail as much as I do, and they have generously offered to give away a $50 holiday card credit and free shipping to one lucky reader! Good luck!