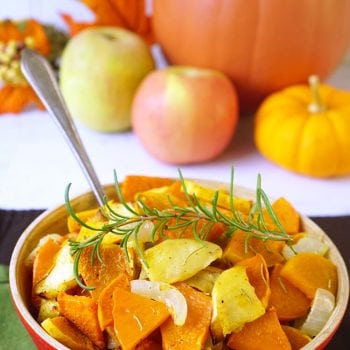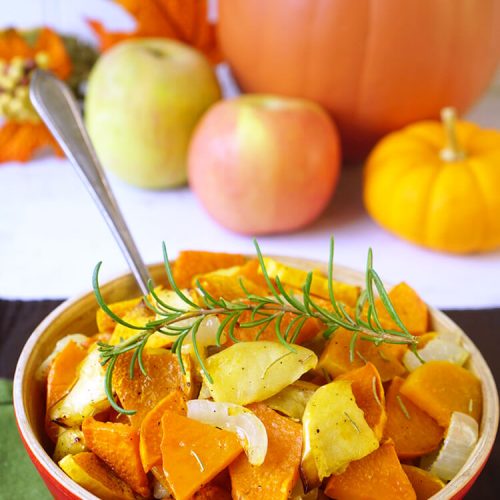 Roasted Sweet Potatoes, Squash, & Apples
1 Extra Large Sweet Potato 1 Large Apple 1/2 Large Onion 1 Honeynut Squash (or 1/2 Butternut Squash) 2 Tbsp. Olive Oil 1 tsp. Dried Rosemary Salt and Pepper to taste
Preheat oven to 400 degrees and line a baking sheet with parchment paper.

Chop sweet potatoes, squash, onion, and apple into bite-sized pieces and place on baking sheet.

Drizzle with olive oil and top with salt, pepper, and rosemary.

Bake for 20-25 minutes or until the vegetables are lightly browned on the edges.

Garnish with fresh rosemary.