FAQ: How to Open ZIP Files on iPhone and iPad – iOS 13.0 +
This post and its photos may contain affiliate links. As an Amazon associate I earn from qualifying purchases. If you make a purchase through these links, I may receive a small commission at no extra cost to you!
Trying to figure out how to open a ZIP file on an iPhone or iPad? Running a version of iOS from 13.0+? Follow these easy step-by-step instructions!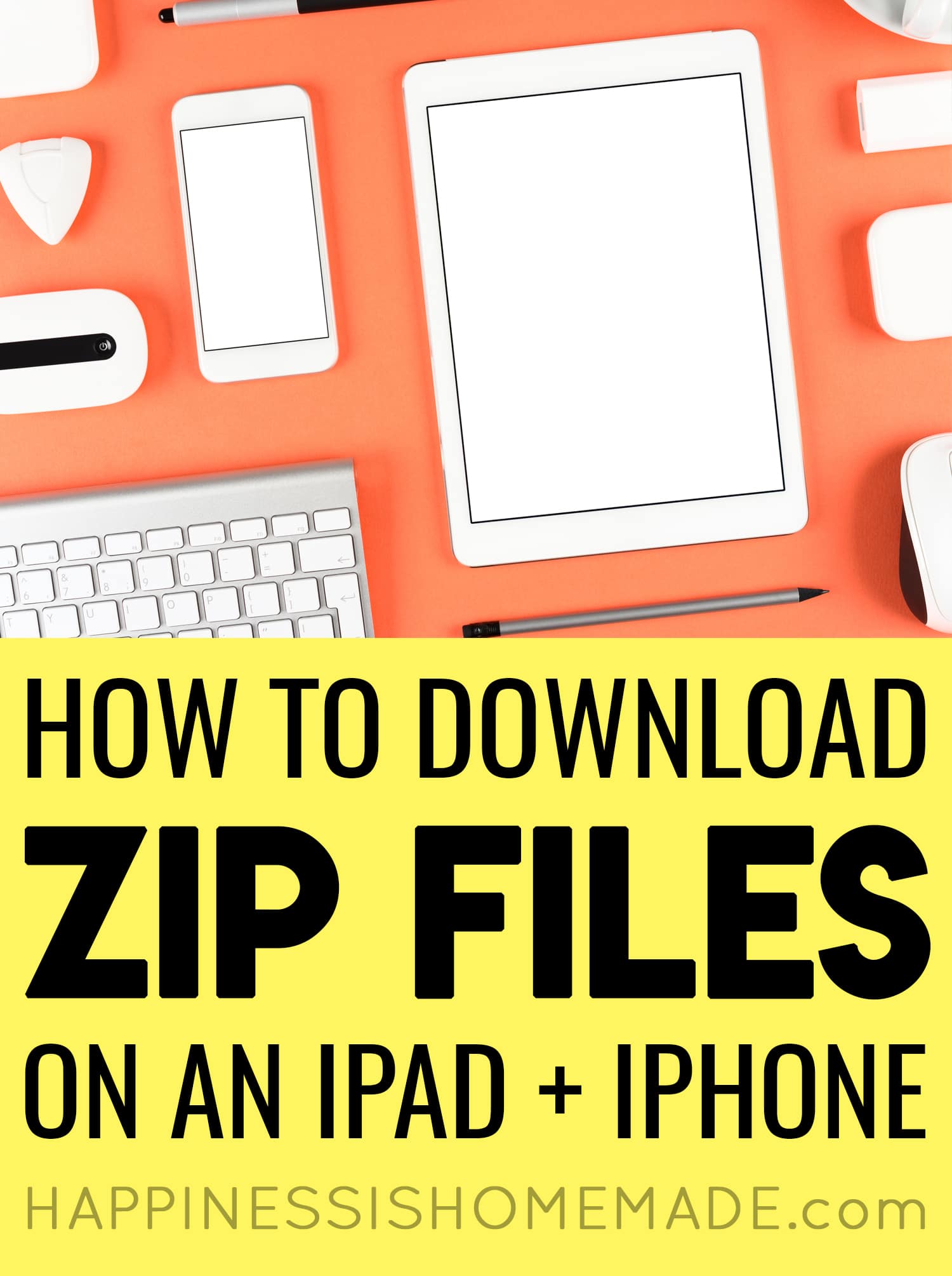 One of the most frequently asked questions that we receive is "How do I download your zip file to my iPad? How do I make it work?" or, even more frequently, "Why won't this file work on my iPhone?"
In this step-by-step tutorial, we will walk you through the process of how to download a zip file from our website, saving the zip file to your iPhone or iPad, and extracting the individual files from the zipped file.
Note: You must be running iOS 13.0 or higher and have the Files app to use this process. If you are running iOS 11.0 – 12.4, click here for the tutorial. If you are running a version of iOS prior to 11.0, please refer to this tutorial.
To check which version you are running, go to your device settings panel >> General >>About and make a note of the number that appears in the "Software Version" at the top of the screen.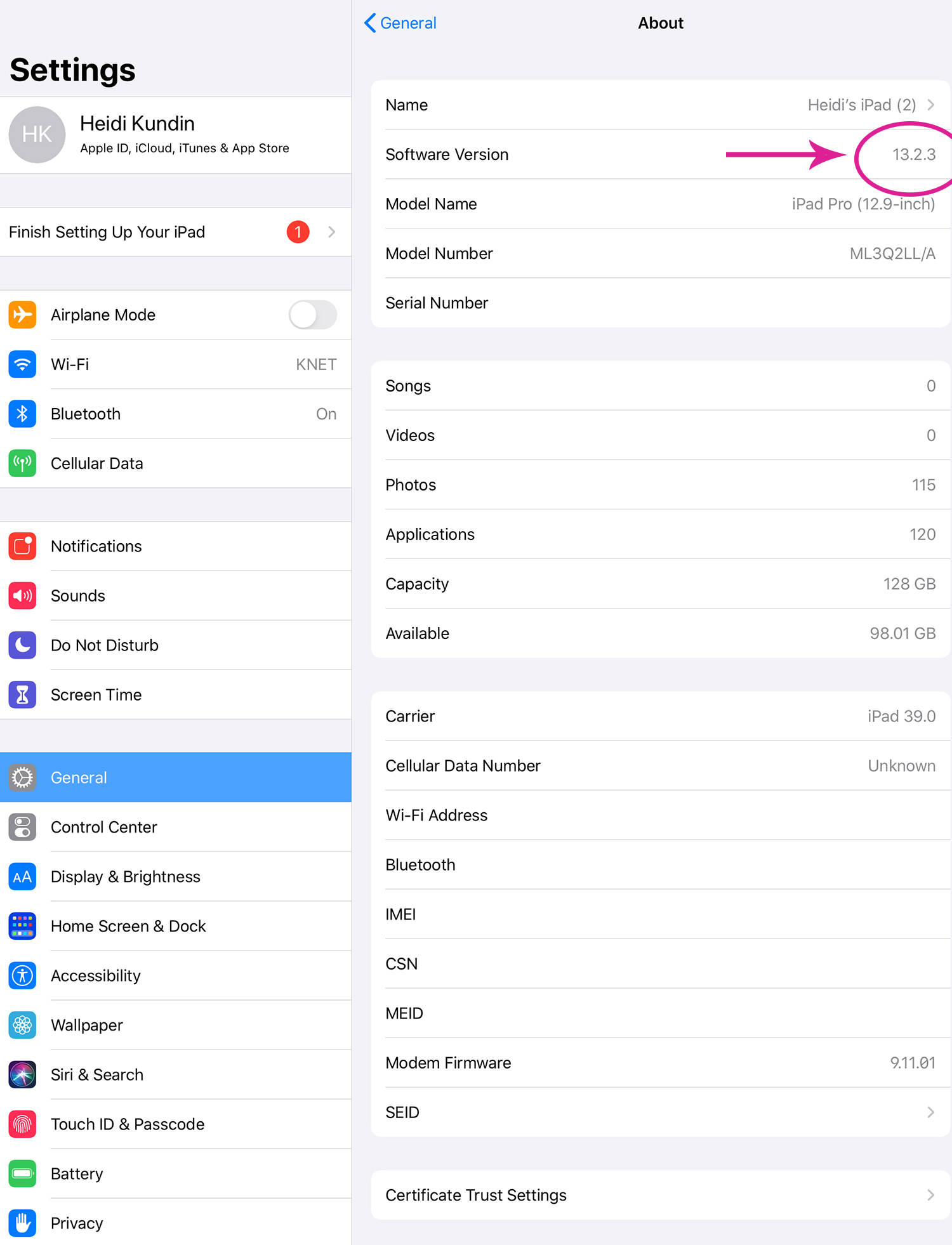 How to Save ZIP Files on iPhone and iPad – iOS 13.0+
Note: the screenshots below were taken from an iPad Pro running iOS 13.2.3
Update: Last checked with Apple Software version iOS 15.7.8. All instructions still apply.
For this example, we are going to download our FREE Ravenclaw Quidditch SVG File. This file will be delivered via email as a ZIP file.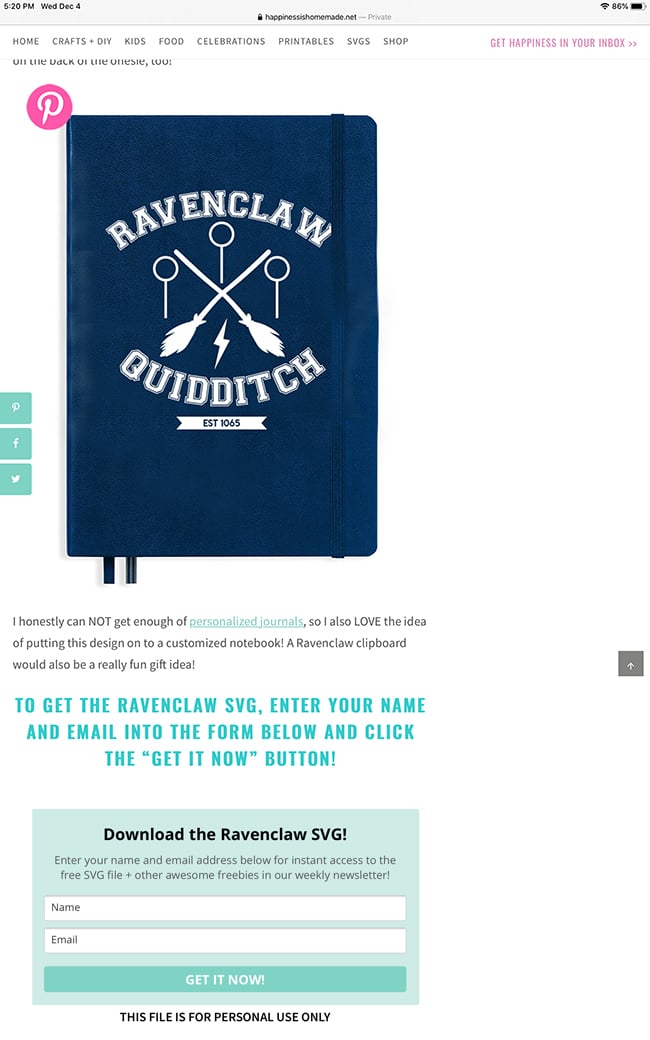 In the blog post here, you will see a form that looks like the one in the screenshot above. Enter your name and email address into the form.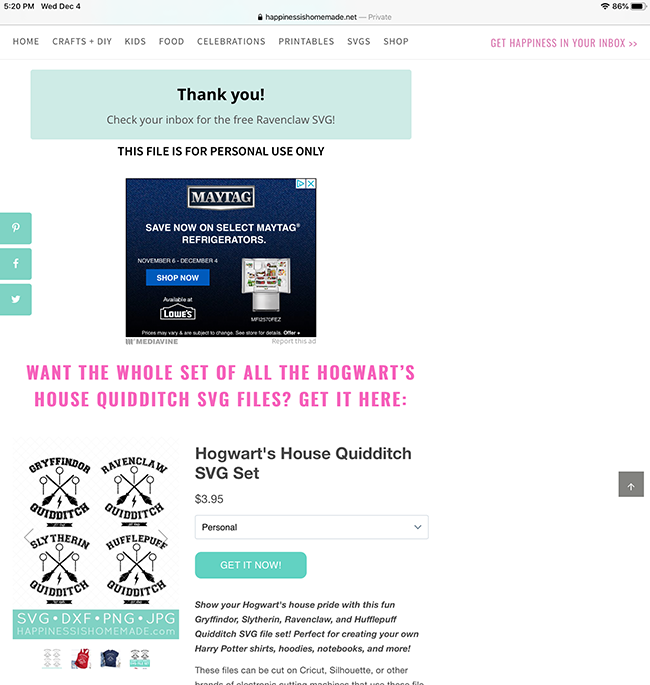 After clicking the "Get It Now!" button, you will receive a confirmation asking you to check your inbox for the file. All of our ZIP files are delivered via email so that you will have an easy place to save and reference them should you choose to finish the download process at a later date.
You'll also notice that we offer the full set of four House Quidditch SVGs in our shop if you're interested! 😉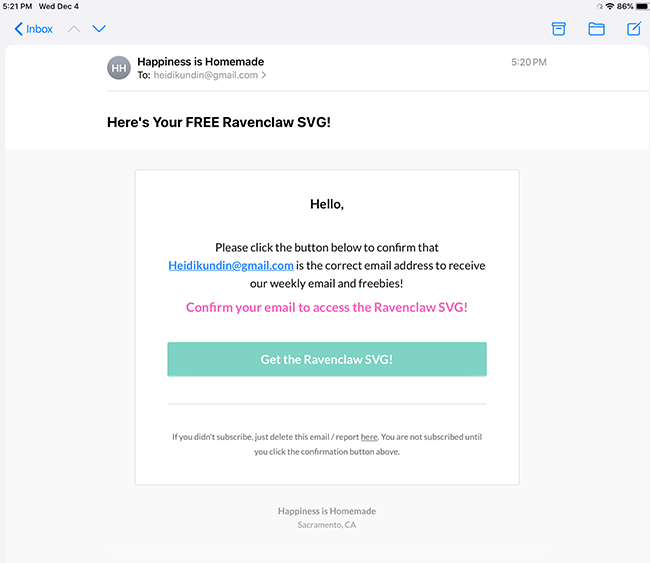 Check your email inbox for a message that says "Here's Your Free Ravenclaw SVG!" and then click on the button in the email that says "Get the Ravenclaw SVG!"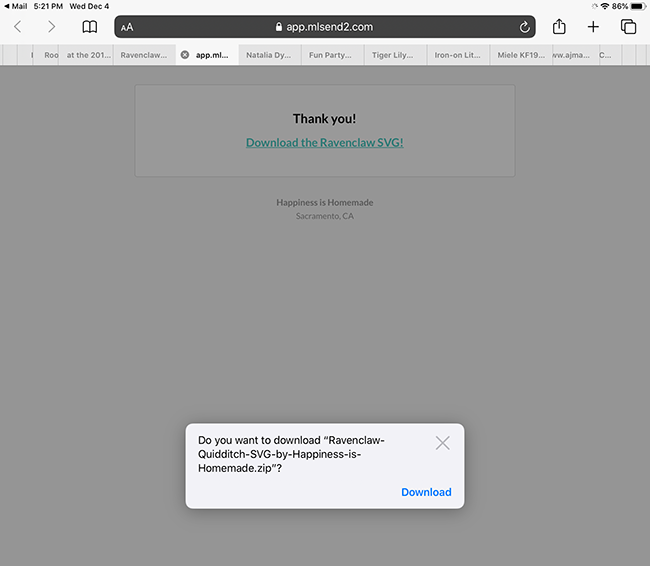 After you click the "Get the Ravenclaw SVG" button, a box will pop up asking you if you want to download the ZIP file. Click on the word download.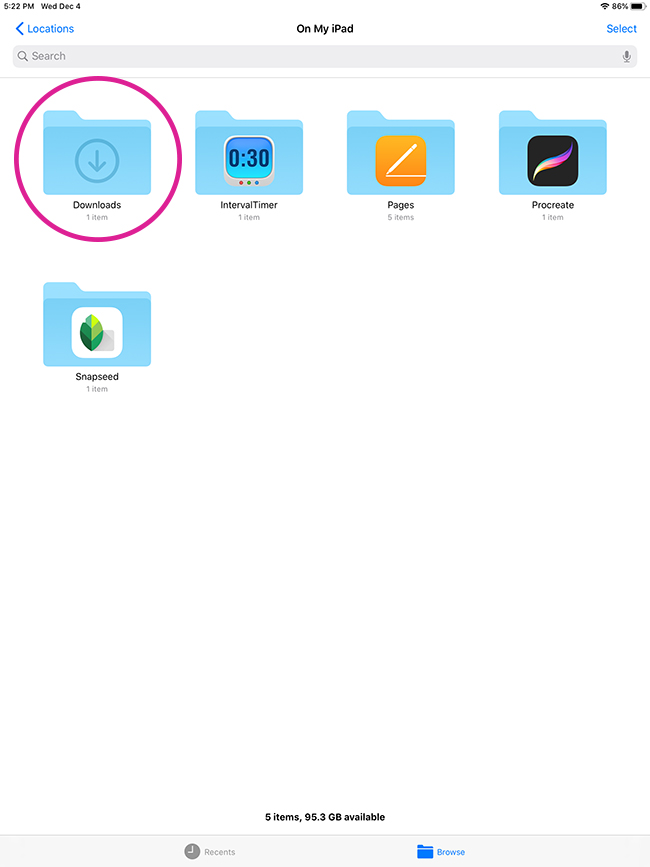 And select which folder you would like to save the ZIP file to. My iPad automatically defaults to the Downloads folder.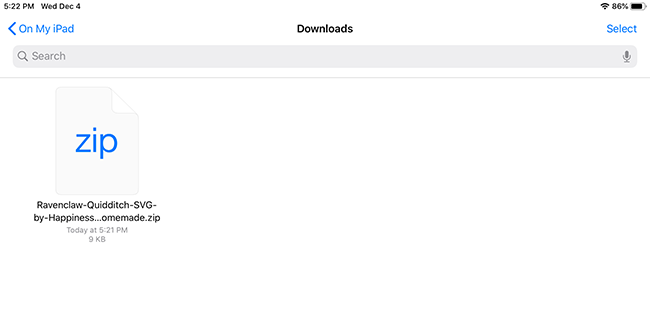 Click on the Files app, and open the folder in which you saved the ZIP file. You will see the icon of the ZIP file in the folder.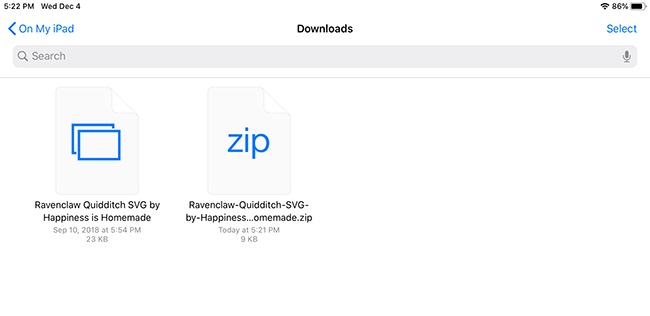 Tap on the ZIP file, and the individual files from the zipped folder will automatically be unzipped and extracted into the same folder. After tapping the ZIP file, the Ravenclaw Quidditch SVG file is now in my Downloads folder and ready for use in Cricut Design Space or other programs.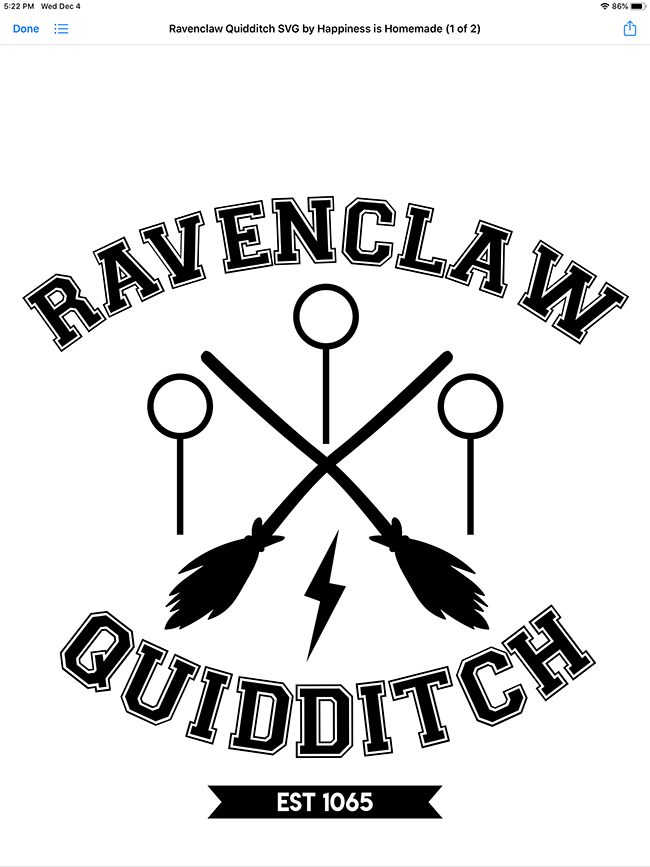 If you would like to preview the SVG file, simply click on the icon in the folder, and a preview screen like the one shown above will open.
If you need help with How to Upload an SVG into Cricut Design Space, check out this tutorial!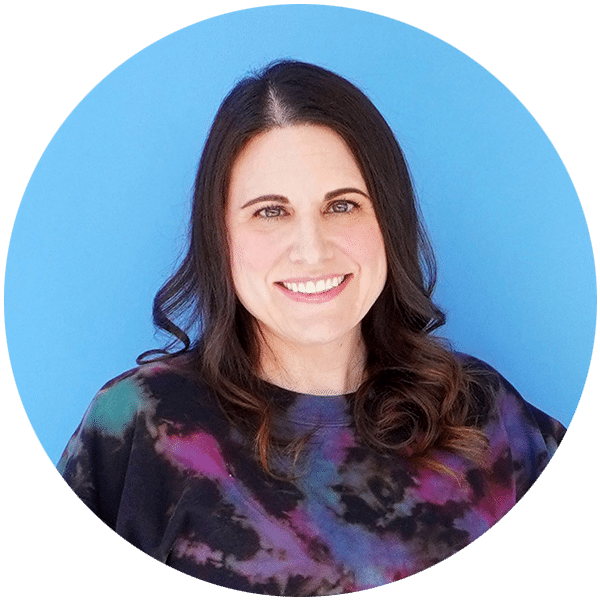 Heidi Kundin has captivated the hearts of millions with her colorful and inspiring approach to crafting, celebrations, and family fun. With over 15 years of experience, Heidi's website has become a must-visit destination for those seeking quick and easy creative ideas and last-minute solutions. Her warm personality shines through her posts, inviting readers to join her on a creative journey that's fun, rewarding, and achievable.