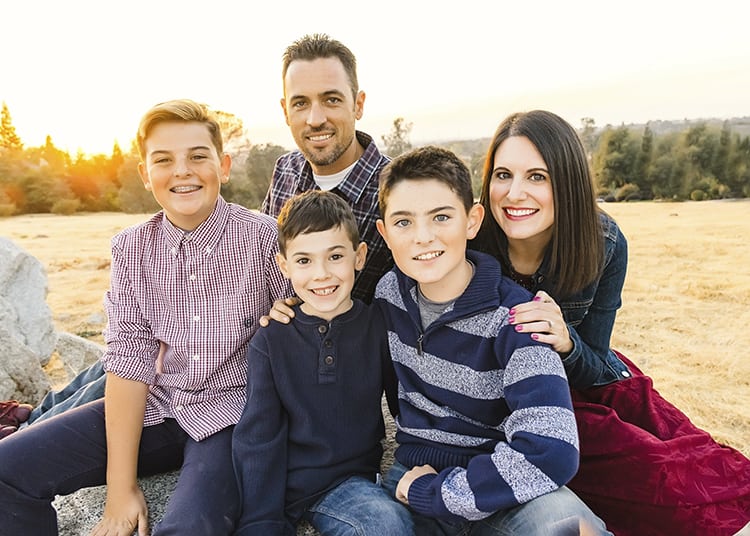 Hi there! I'm Heidi, and I'm the creator of Happiness is Homemade! I am a Northern California mom and homeschool teacher to three energetic boys (ages 7-12), and I am married to an incredibly awesome electrical contractor. I love creating, and my favorite thing to do is to re-purpose old "junk" into new treasures. Aside from being an up-all-night crafter, I'm also a writer, graphic and interior designer (at least that's what my college degree says!), DIY enthusiast and party planner extraordinaire.
I love polka dots, painting everything in sight (usually pale yellow or mint green), and daydreaming about a bright white kitchen makeover. I love collecting vintage sheet fabric, quirky coffee mugs, and half-finished craft projects.
I started this blog in 2010 as a place to document the arts & craft projects that I was doing with my boys, and it quickly grew and expanded to include a lot more. Today we showcase recipes, crafts, DIY projects, home and holiday decor, lots of printables, and creative inspiration for the entire family! I hope you find something that inspires you here at Happiness is Homemade, so stay awhile and take a peek around! If you want to chat, drop me a note at heidi@happinessishomemade.com!