50+ Quick & Easy Kids Crafts that ANYONE Can Make!
This post and its photos may contain affiliate links. As an Amazon associate I earn from qualifying purchases. If you make a purchase through these links, I may receive a small commission at no extra cost to you!
These 50+ quick and easy kids crafts can be made in under 30 minutes using items that you probably already have around the house! No special tools or skills are required, so ANYONE can make these cute crafts for kids! Great fun for the entire family!
50+ Quick & Easy Kids Crafts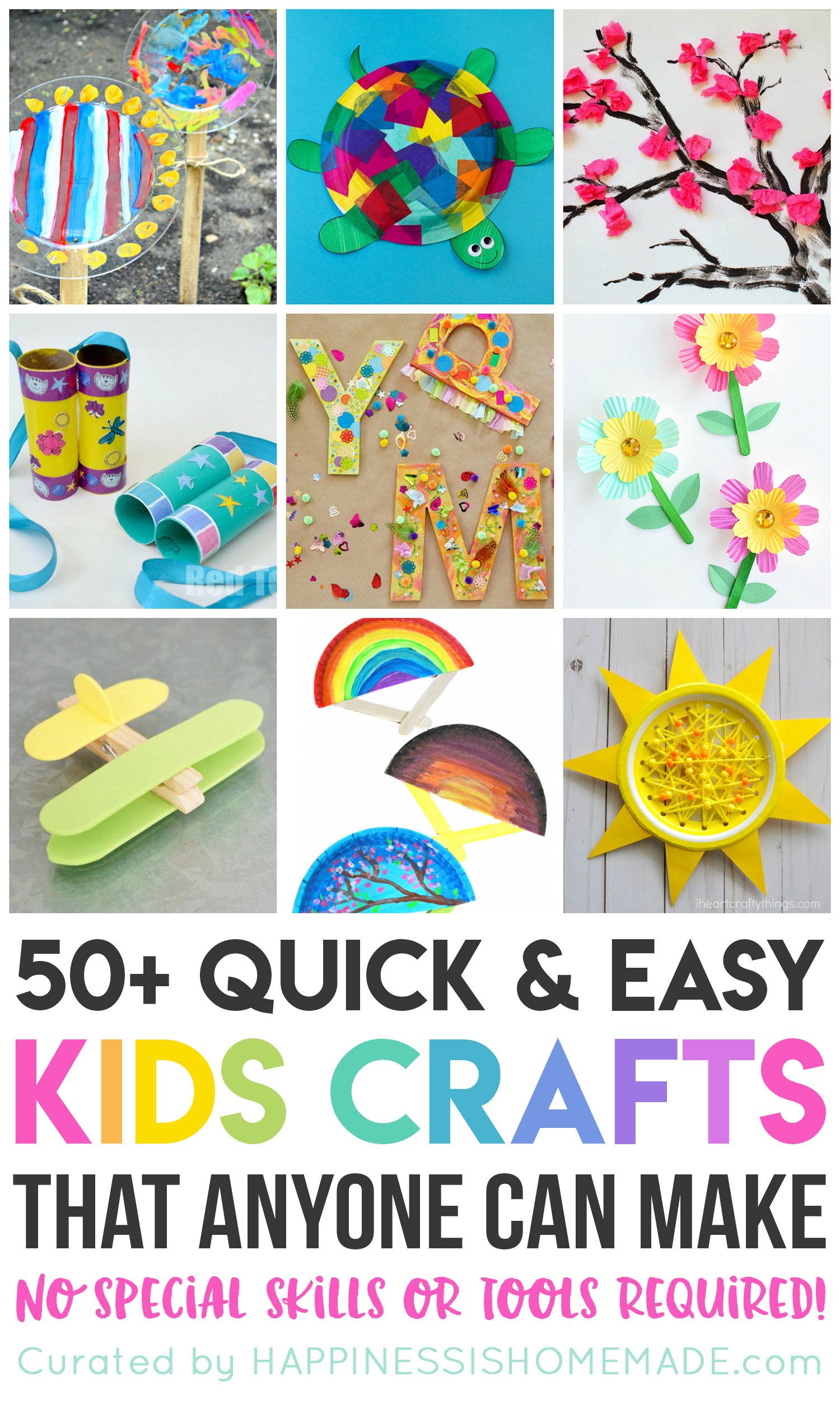 One of the #1 things that people often say to me is, "I would love to make creative projects with my kids, but I'm just not crafty. I don't even know where to start!" My reply is always, "Trust me, you do NOT need to consider yourself 'crafty' to start getting creative with your children!" There are hundreds upon hundreds of craft projects that you can make with your children that require NO special skills or tools and that take less than half an hour of your time. In fact, most of these 50+ quick and easy kids craft project ideas that I've rounded up here actually take less than FIFTEEN minutes to make!
Why Craft with Your Kids?
A recent study by Dr. Richard Rende revealed that creative interaction between parents and young children engaging in activities like arts and crafts not only provides immediate and lasting cognitive benefits but also creates a unique bonding experience, which creates lifelong memories. Taking time to be creative with your children is a topic that I am incredibly passionate about. I know firsthand the benefits that children reap when they are exposed to arts and crafts activities, and in an age where arts are in a decline in the school systems, it is even more important than ever for parents to take the initiative to introduce art activities to their children.
Other key findings of Dr. Rende's study showed that:
Nearly 90% of the parents surveyed for the study said that they would like to spend more time creating arts and crafts with their children, but they didn't know where to start or how to carve out the time needed.
With this list of quick and simple crafts, I'm hoping that I can show you that there is always an easy to bond and spend creative time together. It's SO simple!
50+ Easy Arts & Crafts for Kids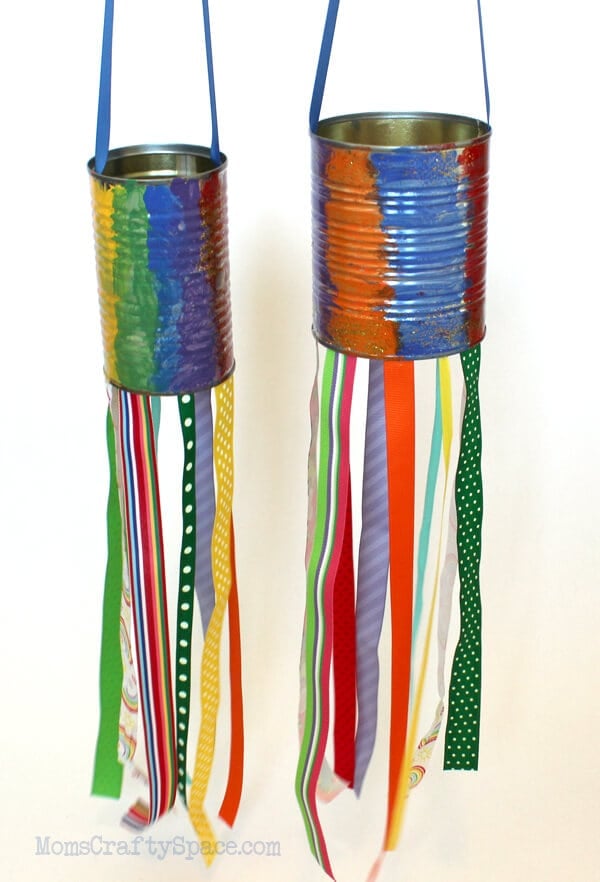 These Recycled Tin Can Windsocks are one of my family's favorite crafts to make (we've also made a turkey version for Thanksgiving!), and they only require a recycled can, paint, glue, and ribbon!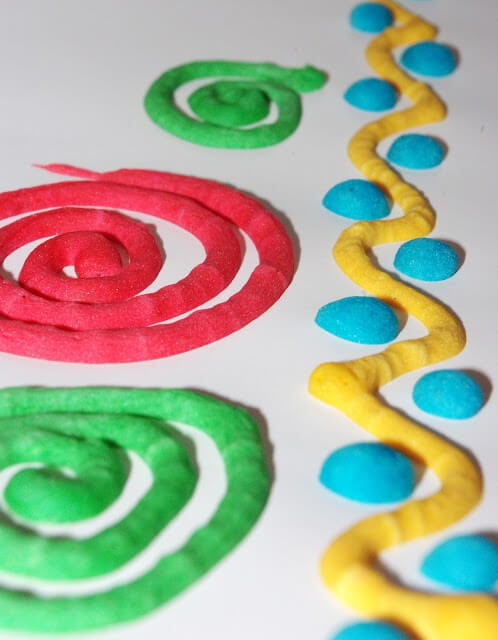 Microwave Puffy Paint is a TON of fun! Simply squeeze the easy 4-ingredient paint on to your paper and microwave your artwork for a few seconds to watch the paint puff up and grow right before your eyes! A fantastic way to combine art + science!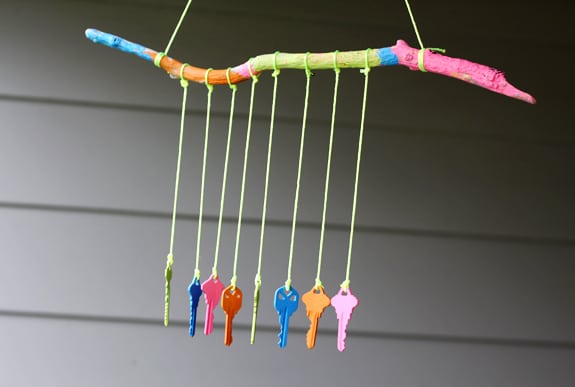 Turn old keys into a Colorful DIY Key Windchime for your yard or garden!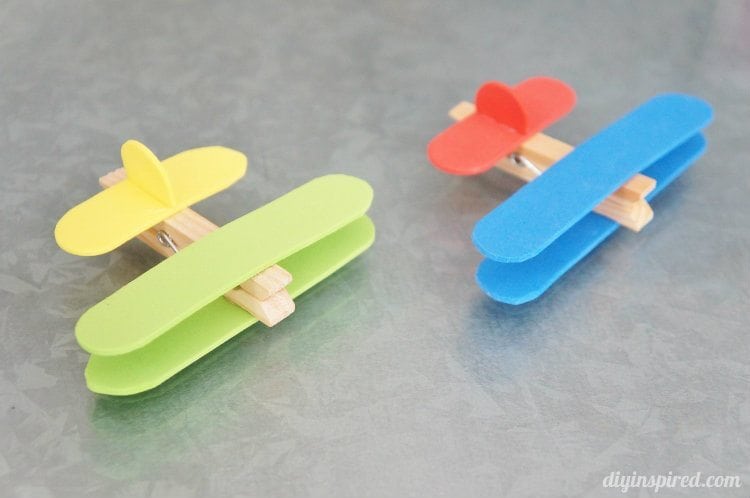 These Airplane Clothespins are super easy to make, and they're super cute, too! All it takes is a clothespin, some craft foam, and glue!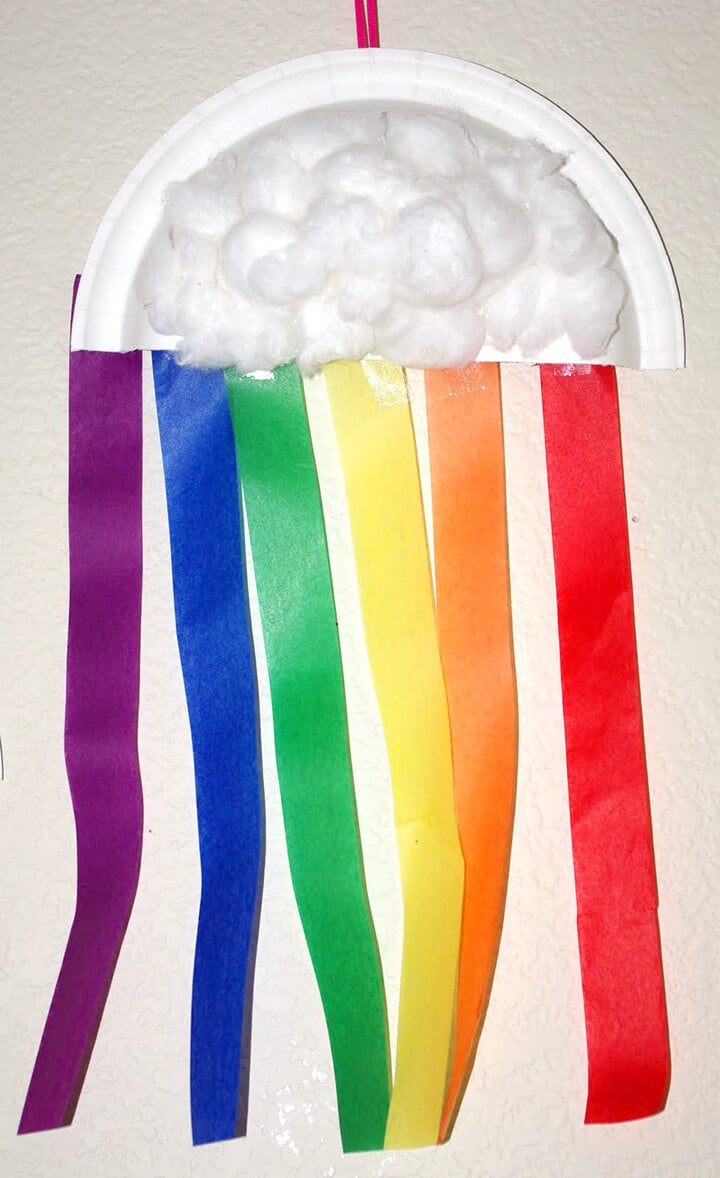 Tissue Paper Streamer Rainbows are always a huge hit with kids of all ages! Easy enough for toddlers, but cute enough that the big kids always want to make them, too!
Quick & Easy Kids Crafts
Quick & Easy Kids Crafts

Just a few basic supplies are all that you need to make this awesome Hawaiian Flower Lei Necklace!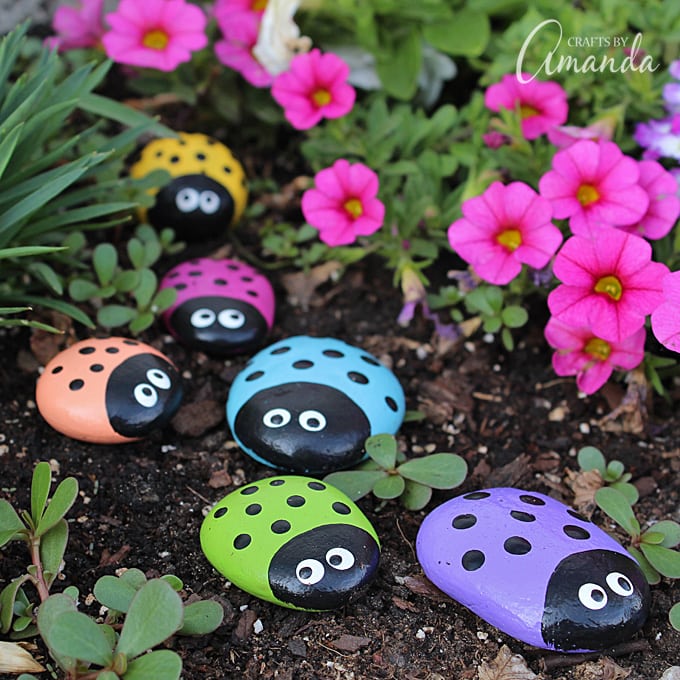 These cute Ladybug Rocks are just one of the many ways that you can paint and decorate rocks! Perfect for decorating your yard and garden!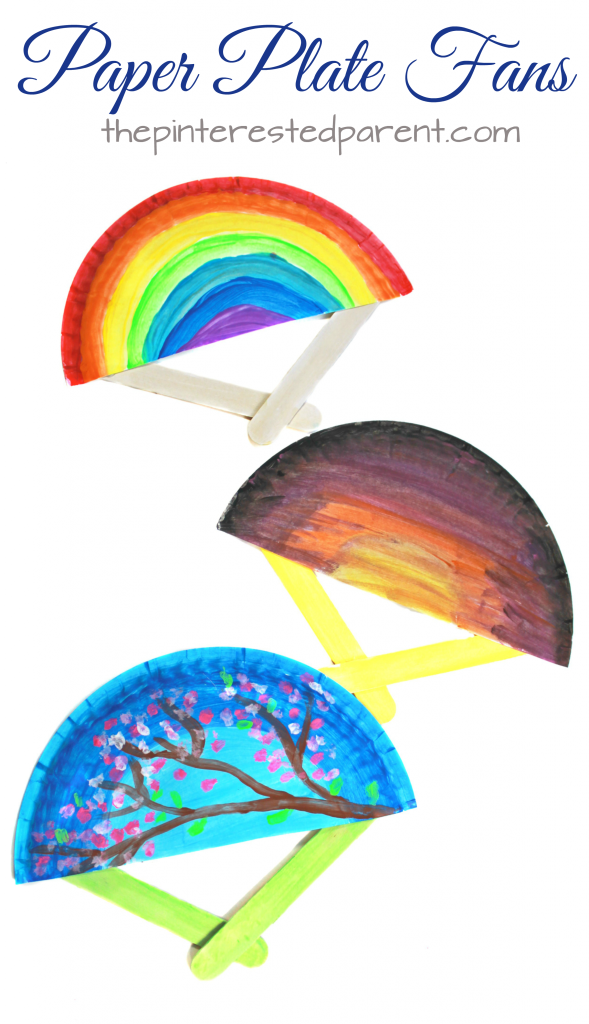 Paper Plate Fans are a great way to stay cool in summer! A super fun and useful kids craft!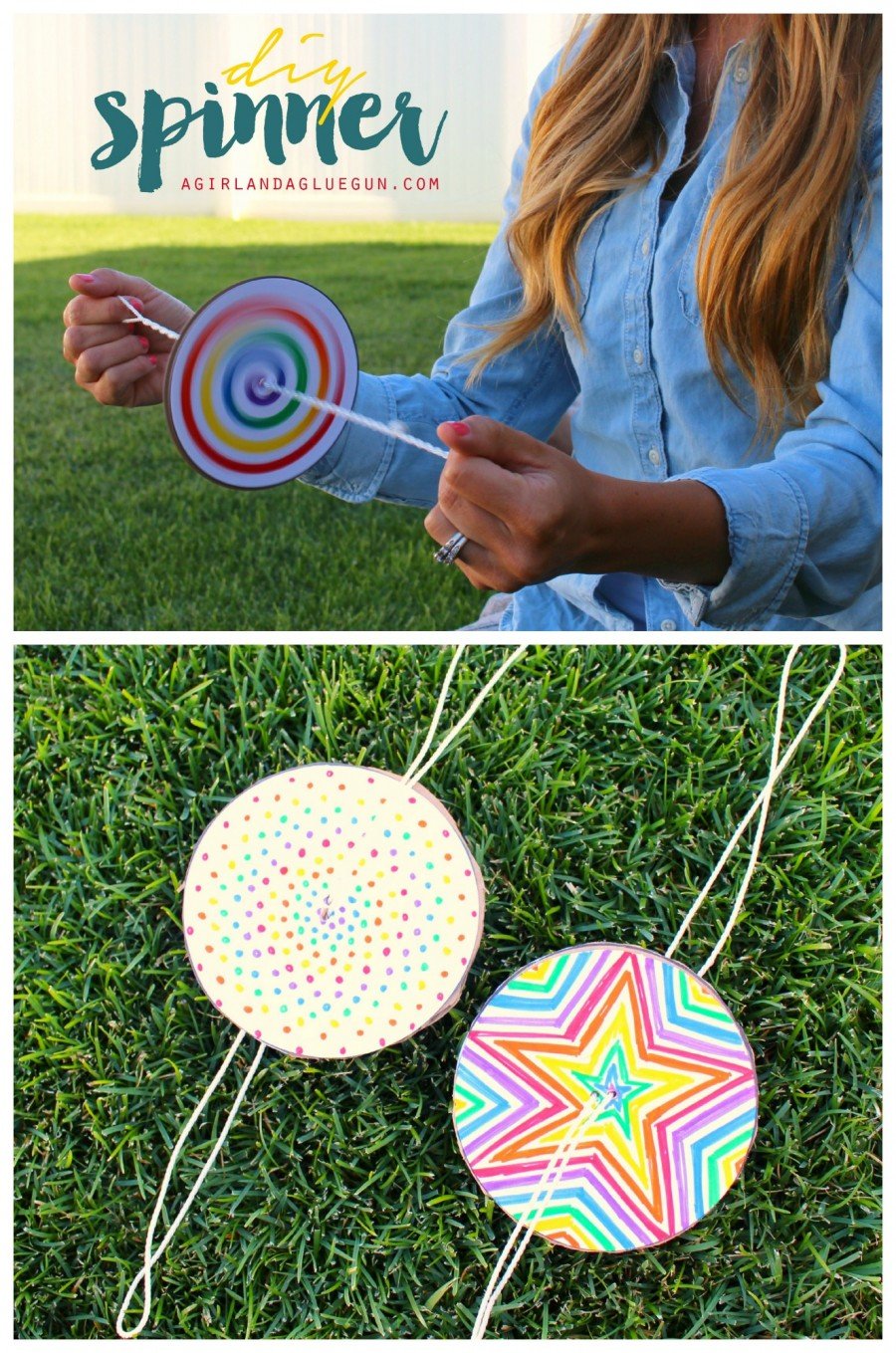 These awesome DIY Spinner Toys provide hours of entertainment!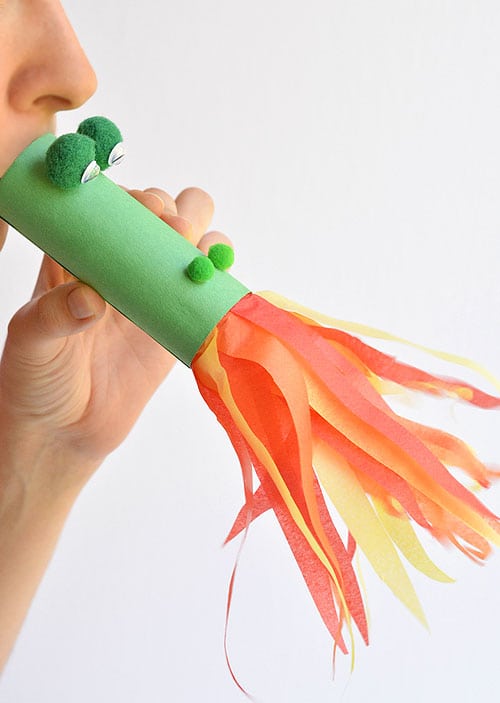 Bring this Fire Breathing Dragon to life with a cardboard tube, tissue paper, pom poms, and googly eyes!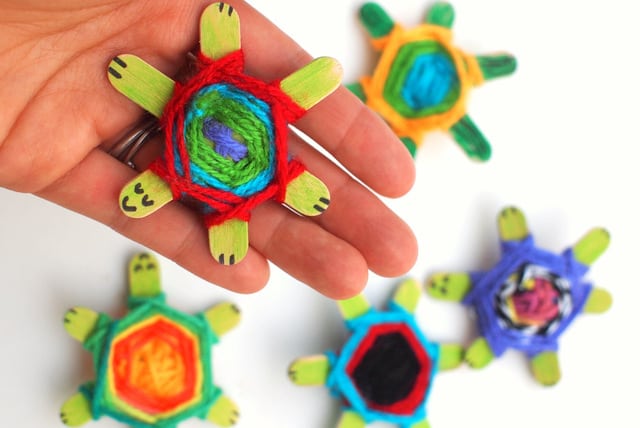 These adorable Baby Turtle God's Eyes couldn't be any cuter!
No matter which of these fun kids crafts that you and your child choose to create, you're sure to build lasting memories and have a great time together! Happy crafting!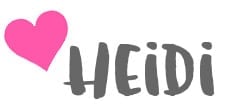 You May Also Like These Other Quick & Easy Kids Crafts: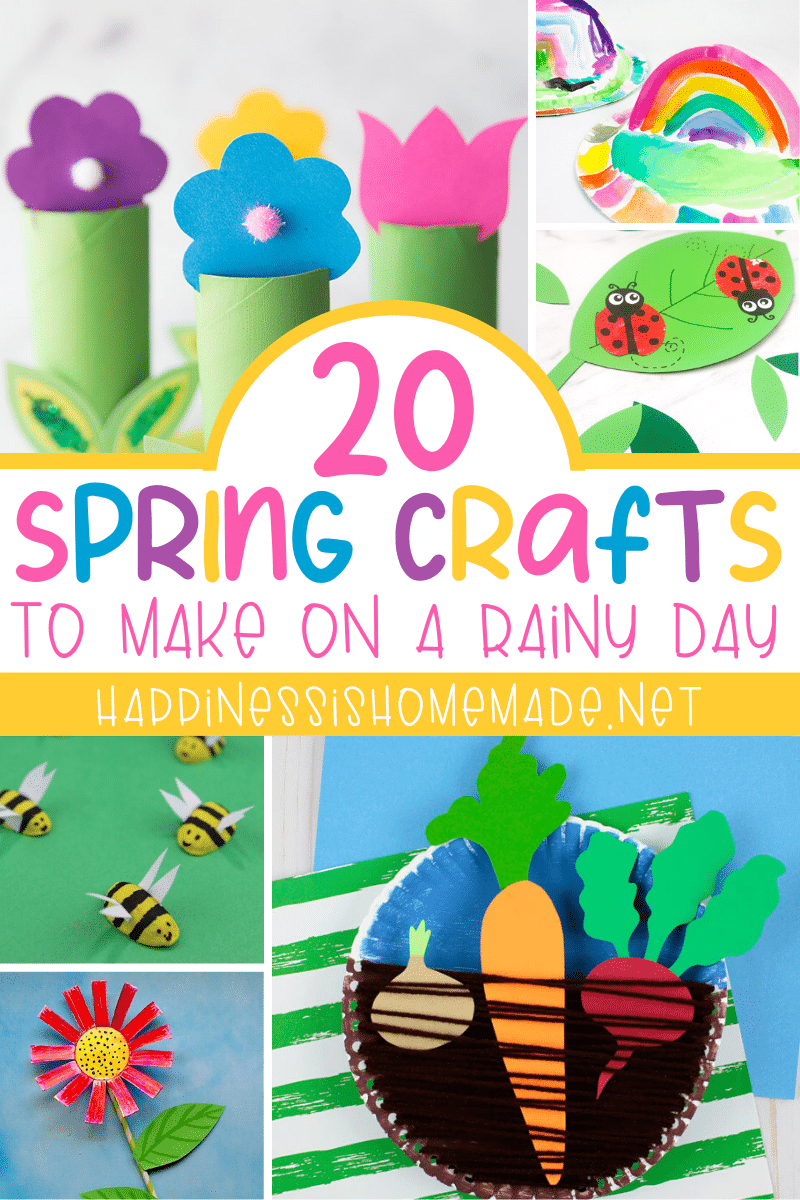 20 Easy Spring Crafts for Kids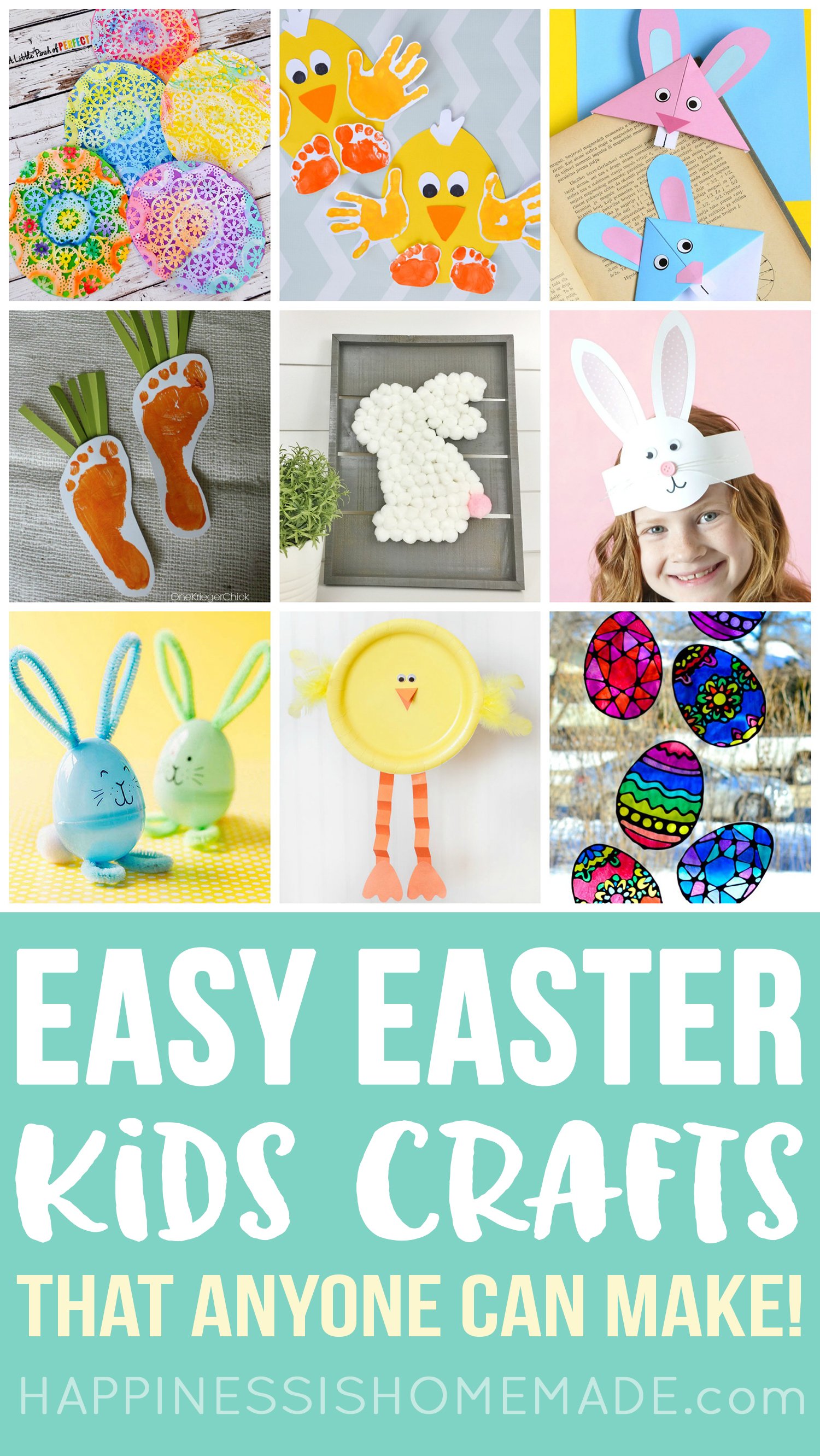 Easy Easter Kids Crafts – made with things around the house!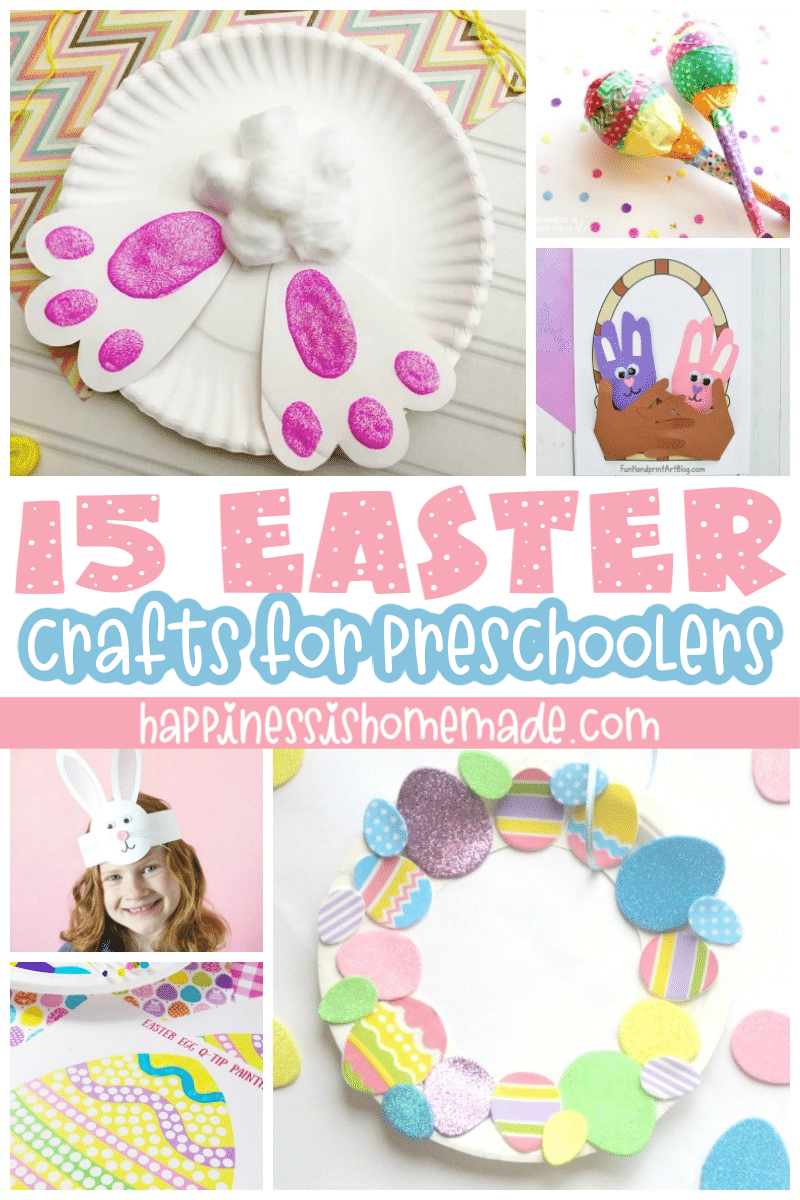 15 Easy Easter Crafts for Preschoolers and Toddlers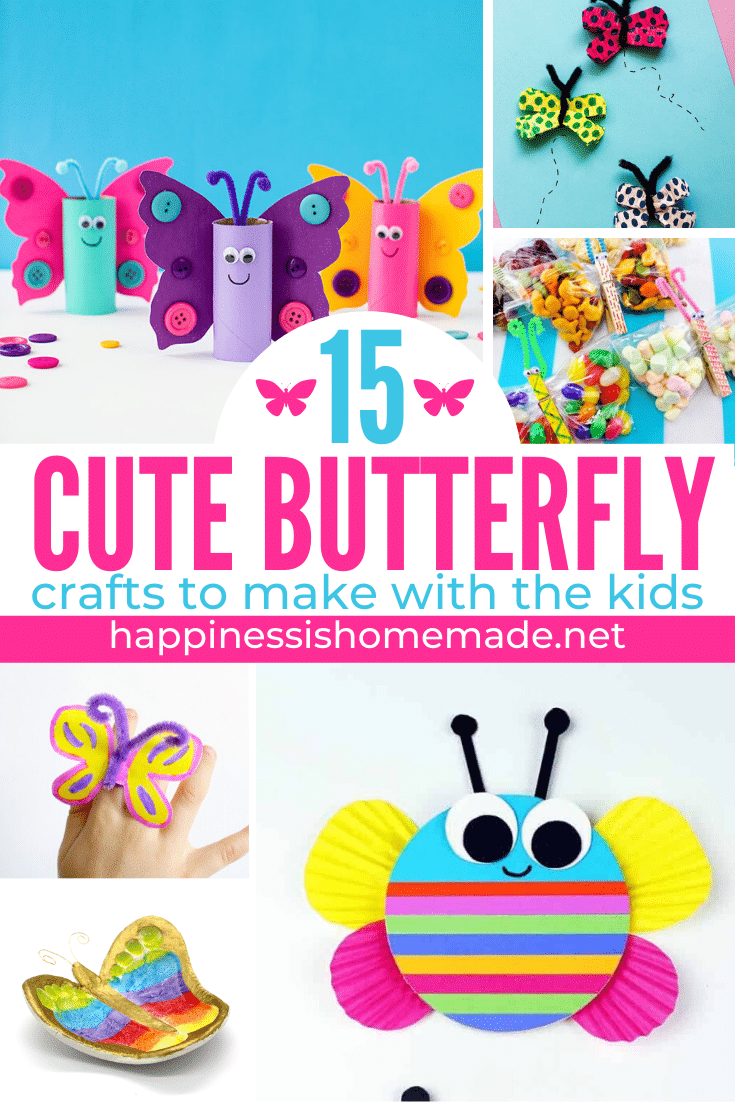 15 Cute & Easy Butterfly Crafts for Kids
Pin These Easy Kids Crafts for Later!