Spin Art Notecards
This post and its photos may contain affiliate links. As an Amazon associate I earn from qualifying purchases. If you make a purchase through these links, I may receive a small commission at no extra cost to you!
I've been busy working on a project for a fundraiser art show at my boys' school, and I'm loving the way it came out so I thought I'd share a sneak preview with you. I'm pretty sure that most of the artwork that will be available for purchase at the show are student-specific (meaning that the parents will know which child created each item and will likely buy their own kid's artwork), so I wanted to create something that was generically "class created" and might appeal to other friends, grandparents, etcetera who might be there and want to contribute to the fundraising efforts. I'm always drawn to cute notecard sets, so this was kind of a no-brainer decision!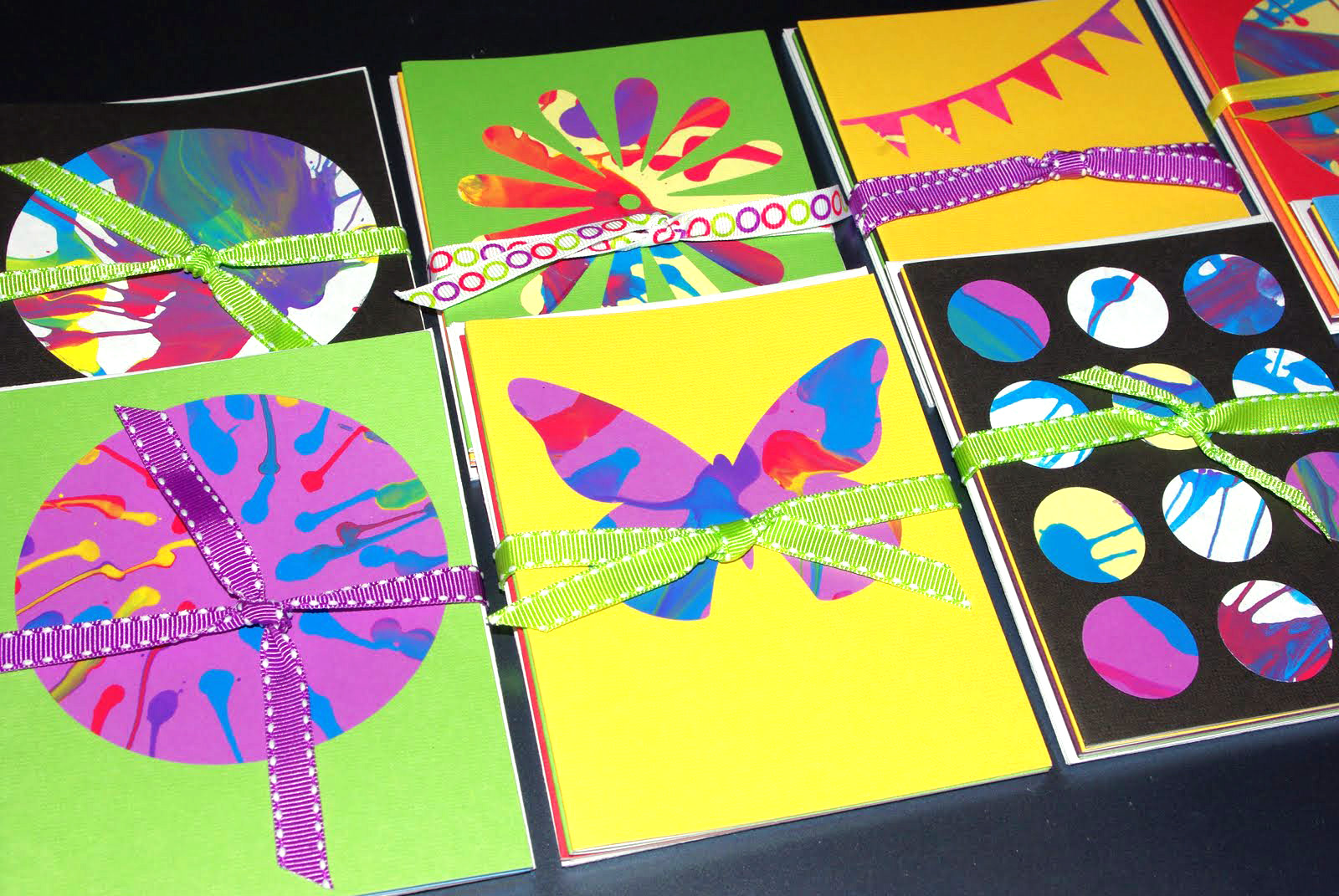 I spent a couple of mornings in the classroom and instructed the students on how to create salad spinner spin art (they did such a fantastic job!), and then I sliced and chopped every last scrap of their artwork into notecard sets that will be available for sale. It was a little tough trying to stretch all their artwork out into as many notecards as I could make since I wanted to have a decent number of sets available. I have 18 sets (4 cards and envelopes per set) completed, and I think I have enough small pieces remaining to make about 4 more sets. I started by cutting larger shapes that really show off the spin and splatter part of the artwork and then finished up by using the leftover pieces to cut smaller shapes and arranging them into patterns. Hopefully, the art show customers will love them as much as I do!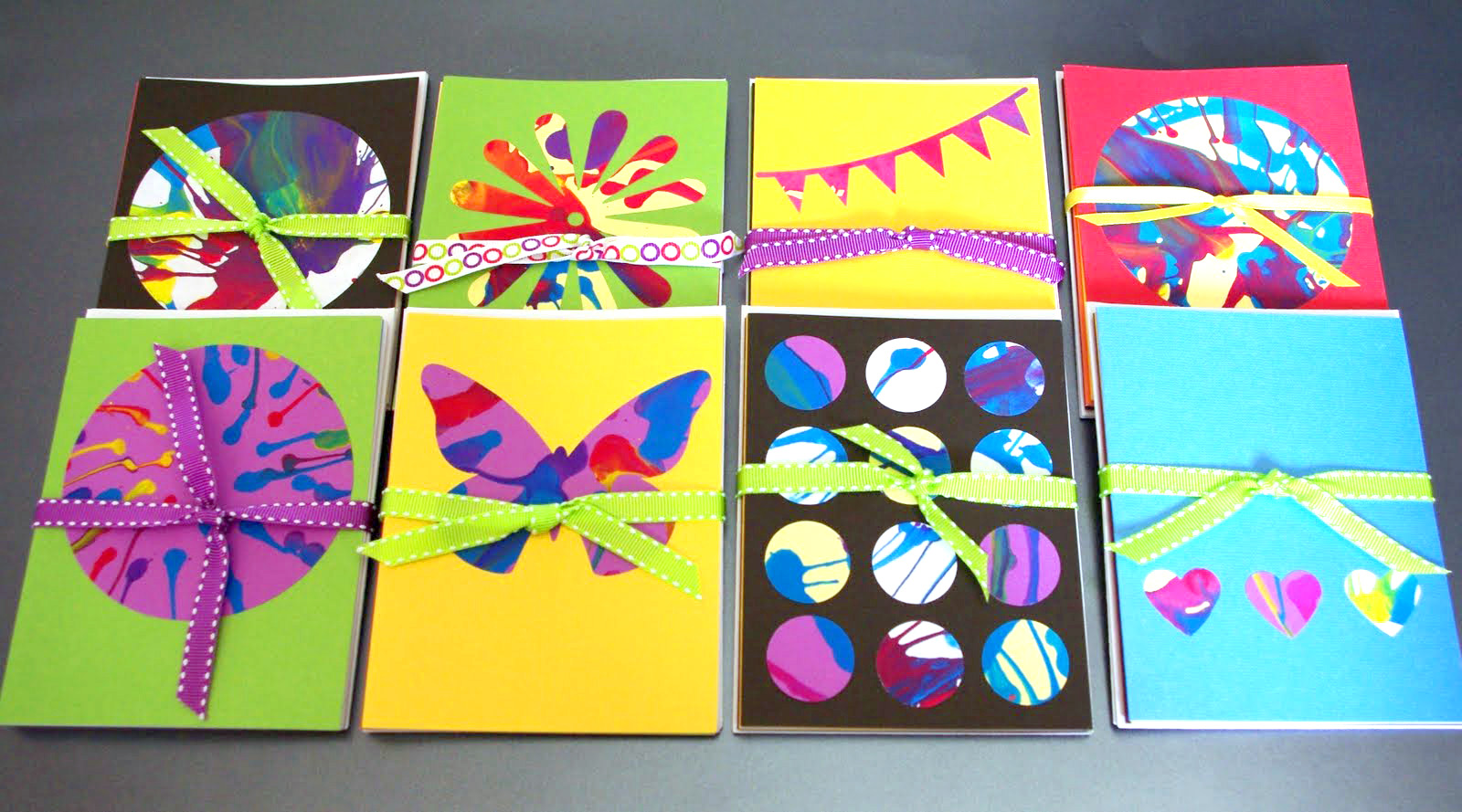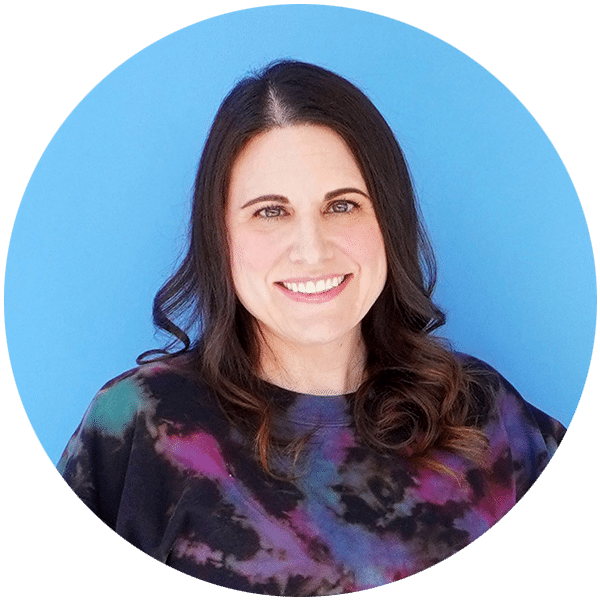 Heidi Kundin has captivated the hearts of millions with her colorful and inspiring approach to crafting, celebrations, and family fun. With over 15 years of experience, Heidi's website has become a must-visit destination for those seeking quick and easy creative ideas and last-minute solutions. Her warm personality shines through her posts, inviting readers to join her on a creative journey that's fun, rewarding, and achievable.