Last Minute Mother's Day Gift: Kids Artwork Candles
This post and its photos may contain affiliate links. As an Amazon associate I earn from qualifying purchases. If you make a purchase through these links, I may receive a small commission at no extra cost to you!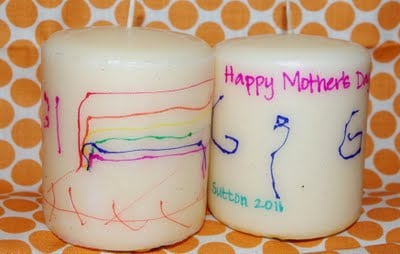 Ever since I had my first baby, my mother has given me a pass on Mother's Day. She always insists that she
really
doesn't need anything and that I should focus on spending Mother's Day with my own kids instead. I've been so busy this past week that I almost took her up on the offer, but then I saw this easy and inexpensive gift idea at
Come Together Kids
using tissue paper to transfer your child's artwork on to candles. Soooo cute!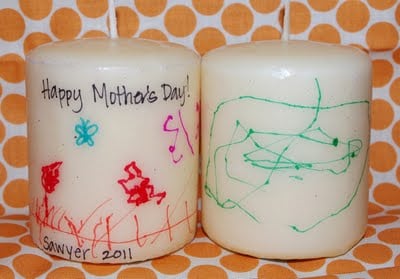 I really love the way they came out (even though my boys weren't exactly in the mood to create detailed masterpieces at the time)! These were so fun and quick to make…I'm pretty sure I know what everyone else in the family will be getting for Christmas and Hanukkah this year!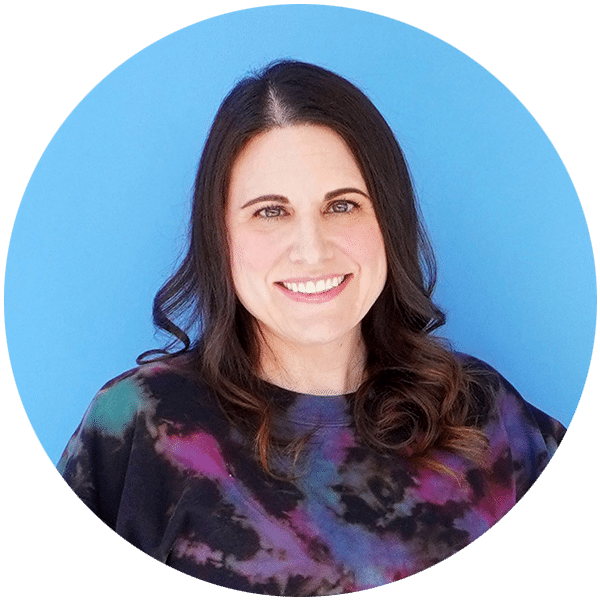 Heidi Kundin has captivated the hearts of millions with her colorful and inspiring approach to crafting, celebrations, and family fun. With over 15 years of experience, Heidi's website has become a must-visit destination for those seeking quick and easy creative ideas and last-minute solutions. Her warm personality shines through her posts, inviting readers to join her on a creative journey that's fun, rewarding, and achievable.