I ♥ Cork
This post and its photos may contain affiliate links. As an Amazon associate I earn from qualifying purchases. If you make a purchase through these links, I may receive a small commission at no extra cost to you!
Remember the cute cork heart that I showed you a couple of weeks ago? I finally broke out my stash of corks and my brand new heavy-duty glue gun and created one of my own! I love corks (I dream about having cork flooring some day – so pretty and cushy and green!), and there's seriously something therepeutic about gluing lots and lots of small objects together to create something bigger and better. I picked up all of my corks at Goodwill a couple of years ago – two gallon sized bags for $.99! It may have taken me awhile, but I knew there was a crafty future for those little guys someday!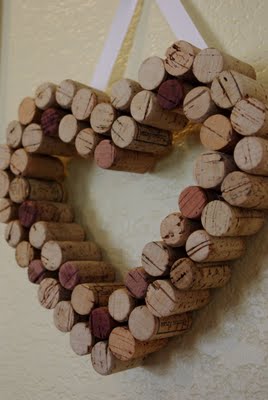 Now this cute cork heart has a home on my kitchen wall next to the pantry, right next to my ugly etched glass wheat motif pantry doors. Totally glad to be able to draw some attention away from that design atrocity 😉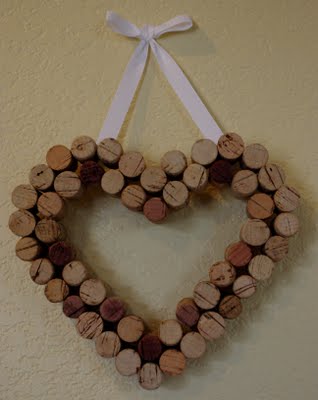 Note to self: Fix one of the ribbons so that they're symmetrical…that's going to drive me nuts!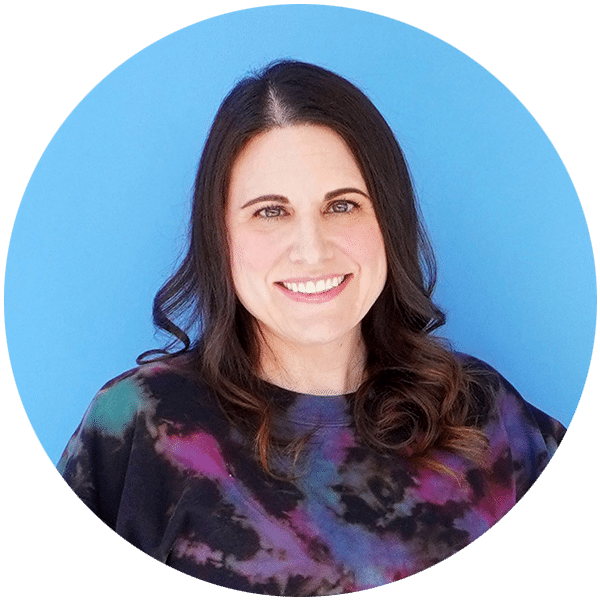 Heidi Kundin has captivated the hearts of millions with her colorful and inspiring approach to crafting, celebrations, and family fun. With over 15 years of experience, Heidi's website has become a must-visit destination for those seeking quick and easy creative ideas and last-minute solutions. Her warm personality shines through her posts, inviting readers to join her on a creative journey that's fun, rewarding, and achievable.