Bird Seed Ornaments
This post and its photos may contain affiliate links. As an Amazon associate I earn from qualifying purchases. If you make a purchase through these links, I may receive a small commission at no extra cost to you!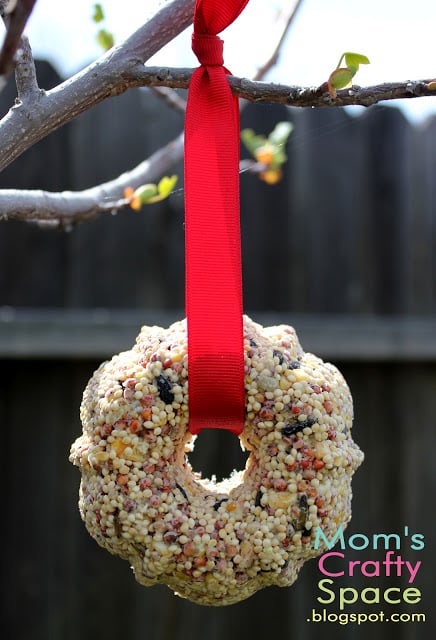 Last year the boys and I made pinecone bird feeders, but since we were running low on peanut butter this time around I went in search of a new recipe for bird seed treats. I found this great recipe from Infarrantly Creative that was super easy to whip up (my nearly-five and six-year-olds mixed it up all by themselves), and the results were fantastic!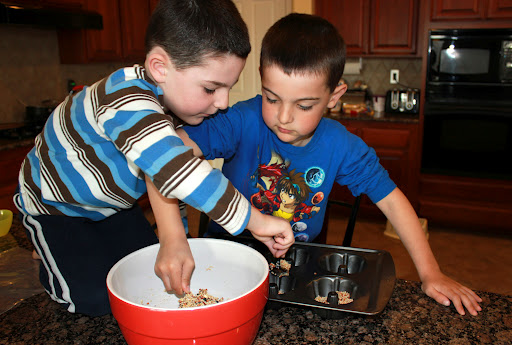 You'll need:
4 cups of bird seed
1/2 cup of warm water
1 envelope of Knox gelatin
3/4 a cup of flour
bundt pan (we used a mini pan)
nonstick spray
3 tbl. light corn syrup
Combine the water and the gelatin, then whisk in the flour and corn syrup. Finish by mixing in the bird seed and pressing the mixture into a lightly greased pan.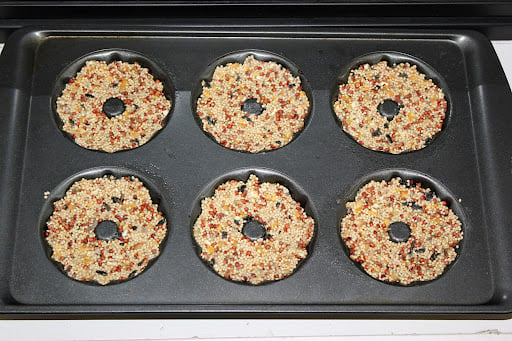 Let dry for a few hours in the bundt pan, and then pop 'em out of the mold so they can dry out completely for the next 24 hours. Add a length of ribbon for hanging, and go outside to deliver your birdie treats!
Note: these do NOT hold up in the rain, so be sure to hang them somewhere covered or be prepared for them to end up as bird seed cake chunks on the ground after the next storm (not that I'm speaking from experience or anything) 🙂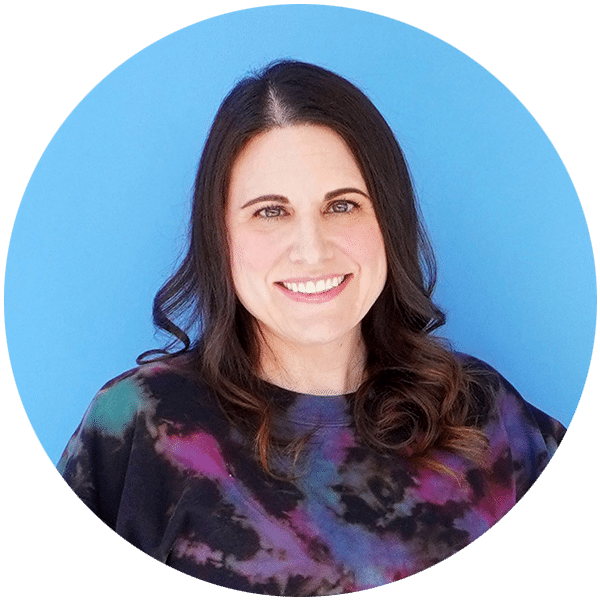 Heidi Kundin has captivated the hearts of millions with her colorful and inspiring approach to crafting, celebrations, and family fun. With over 15 years of experience, Heidi's website has become a must-visit destination for those seeking quick and easy creative ideas and last-minute solutions. Her warm personality shines through her posts, inviting readers to join her on a creative journey that's fun, rewarding, and achievable.