Magnetic Chore Chart
This post and its photos may contain affiliate links. As an Amazon associate I earn from qualifying purchases. If you make a purchase through these links, I may receive a small commission at no extra cost to you!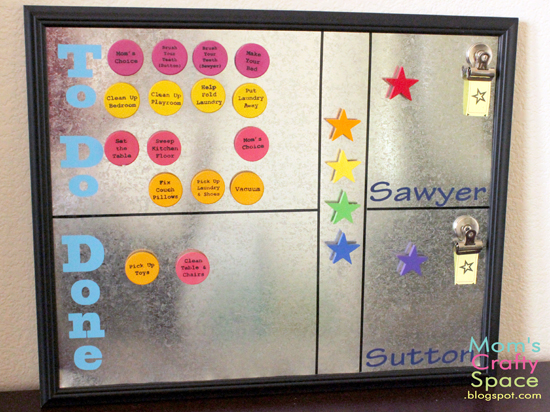 A few weeks ago I came up with this fun magnetic chart as a way to help me get the kids back on task and off of the television/wii/computer (yes, I've really been that busy that I haven't even had a spare moment to post this in weeks!). The base is a piece of framed sheet metal, divided into sections with vinyl and covered with wooden disks and stars that have been turned into magnets.
My oldest isn't really interested in video games, and he'd much rather be outside playing with his friends, but my five-year-old has fallen in love with Super Mario games, and I needed a way to help him earn his screen time while helping out around the house. We've tried traditional chore charts and rewards charts, but nothing has worked as well as this! I think the issue with the other charts is that they are "chores" that must be done vs. jobs that they may do to earn their reward. Giving the boys the choice has worked out SO well, and they are happily doing many more tasks than they ever have before (yay!).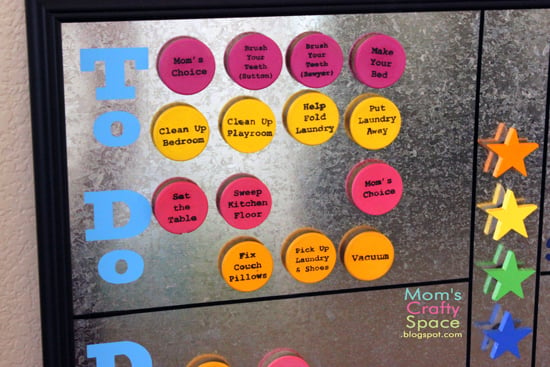 The chart is broken down into "to do" and "done" sections, that way I can easily move a task back to "to do" if it needs to be done several times a day (like sweeping the floor and wiping down the table). For each completed job my boys get to choose a colored star to move on to their section of the board; for every three stars they receive a ticket that can be exchanged for a half hour of screen time. My oldest loves to let his tickets roll-over from one day to the next and see how many he can save up!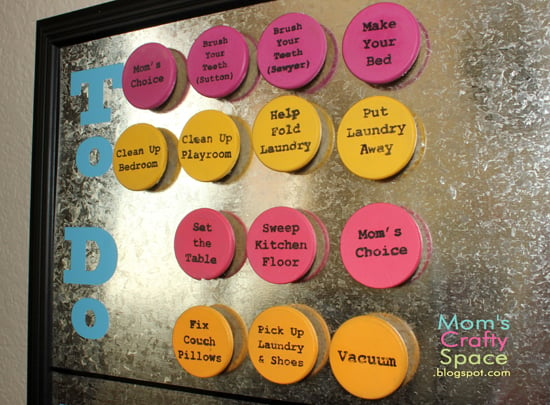 I used the
Citra-Solv method
for transferring the lettering on to the disks, and I think it came out pretty well for my first attempt. I was worried that it wouldn't work on painted wood, but it did, thank goodness! The favorite task (of both my boys and myself) is "Mom's Choice" – they always choose to do it first, so sometimes I have to resort to delegating tasks that are already on other disks as my choice, but there's always
something
to be done!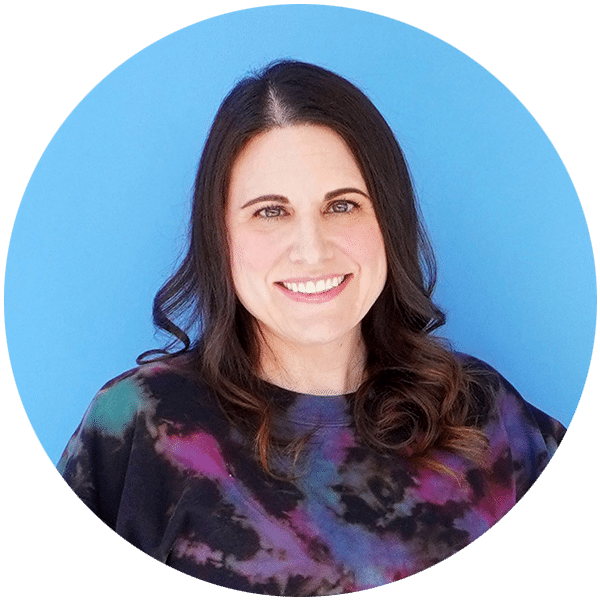 Heidi Kundin has captivated the hearts of millions with her colorful and inspiring approach to crafting, celebrations, and family fun. With over 15 years of experience, Heidi's website has become a must-visit destination for those seeking quick and easy creative ideas and last-minute solutions. Her warm personality shines through her posts, inviting readers to join her on a creative journey that's fun, rewarding, and achievable.