Monster Truck/Splatter Painting
This post and its photos may contain affiliate links. As an Amazon associate I earn from qualifying purchases. If you make a purchase through these links, I may receive a small commission at no extra cost to you!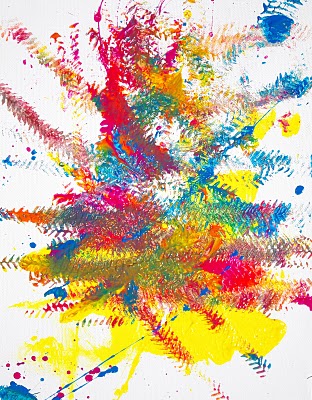 We're back home from our vacation and spending this week on Summer break from preschool. Naturally, it's time for more art projects!

I gave the boys each their own canvas, some tempera paint and brushes. I had intended to do some splatter painting with them, but since they were both insistant upon wearing their swim clothes to paint (you know, the better to hop straight into the pool for clean up, right?), neither one of them was too keen on getting splattered paint on their new rash guards.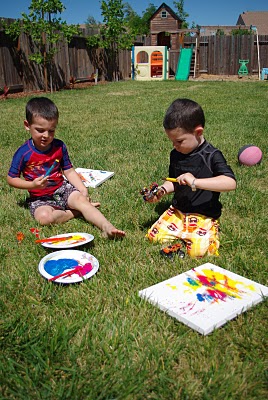 I decided to just let them do their own thing, and before I knew it they had gathered up a small pile of cars and monster trucks and were painting the wheels to create a new kind of artwork.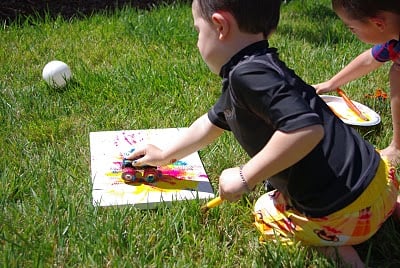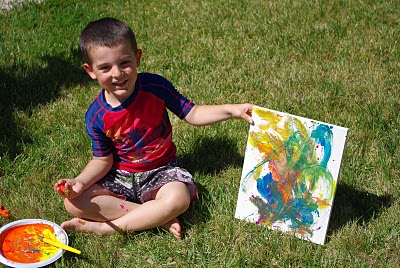 Look at that proud smile! Sometimes the best kind of art direction is NO direction! 🙂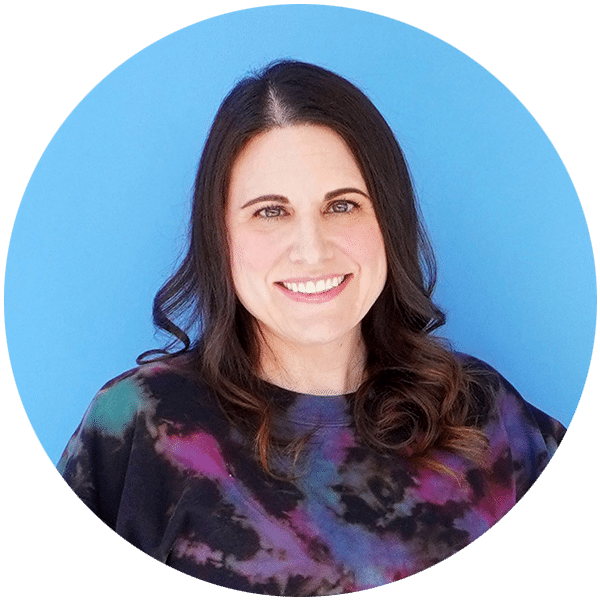 Heidi Kundin has captivated the hearts of millions with her colorful and inspiring approach to crafting, celebrations, and family fun. With over 15 years of experience, Heidi's website has become a must-visit destination for those seeking quick and easy creative ideas and last-minute solutions. Her warm personality shines through her posts, inviting readers to join her on a creative journey that's fun, rewarding, and achievable.