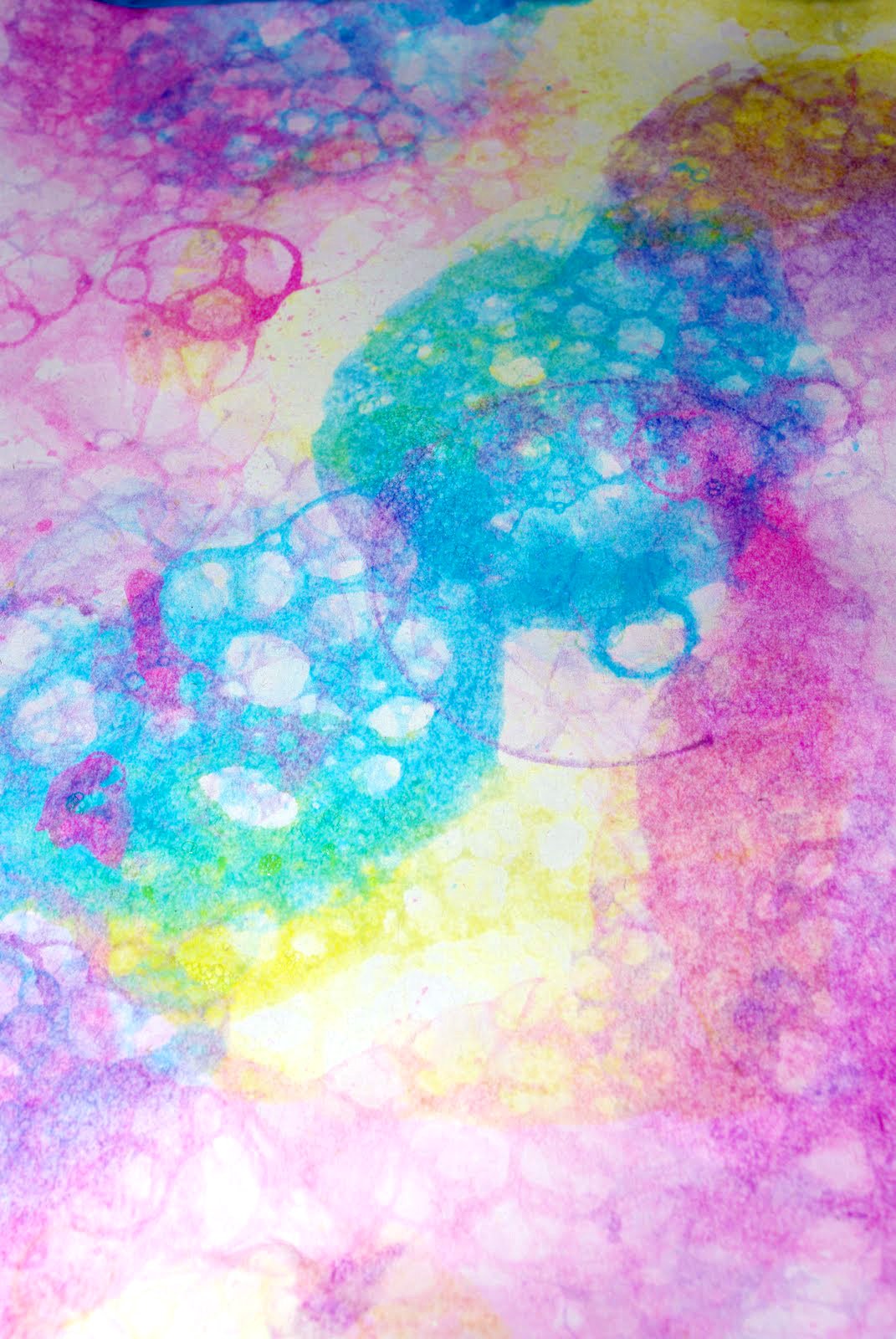 The boys and I were looking for something new and fun to do on a particularly windy and overcast morning this past week. I was finishing up the breakfast dishes and remembered that bubble painting with dish soap was on our project to-do list, and I figured it would be the perfect day for it.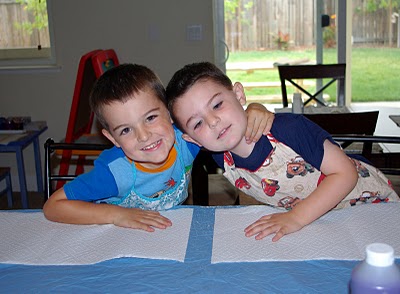 The first thing I did (beside gathering up my eager project testers and covering them up in painting aprons) was to cover my countertop – we like to use shower curtains from the dollar store because they clean up nicely, they are reusable, and they are a bit thicker than your typical plastic tablecloth. I also put a couple of paper towels underneath each kiddo, because this project has some seriously messy potential!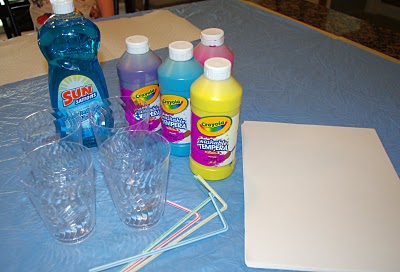 Supplies needed: Dish soap, paint (we used washable tempera paint), cups, straws and paper. We used white construction paper, but watercolor paper would be especially good if you have some handy.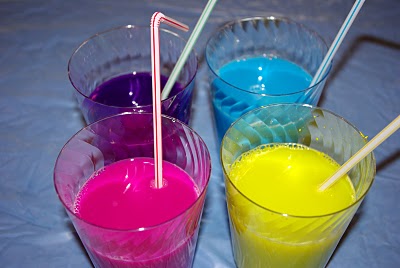 Pretty! Mix half a cup of water with a generous squirt of both dish soap and paint. Make sure you keep an eye on little ones who might want to drink through the straws. All of the ingredients we used were non-toxic, but I'm sure that a mouthful of paint-and-soap-water wouldn't be too much fun!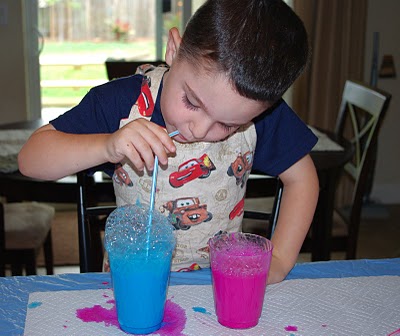 Let the kids go crazy blowing mountains of colored bubbles – they can consider this their payback for all the times you've told them not to blow bubbles in their milk!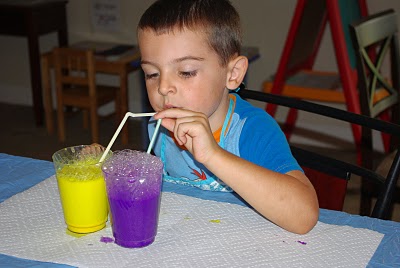 Really talented kids can even blow multiple cups of bubbles at the same time 😉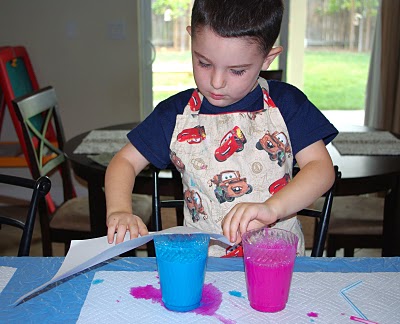 Lay your sheet of paper over the top of the bubbles to create the imprint.
Repeat over and over and over again with different colored bubbles until you come up with something like this:
Love it! We actually didn't stop here, and we created something else out of all of our bubble paintings…a birthday present for a special someone…so, we'll share Phase Two in a bit after the recipient has gotten their gift! 🙂