Quick & Easy Mother's Day Gift: Felt Flowers
This post and its photos may contain affiliate links. As an Amazon associate I earn from qualifying purchases. If you make a purchase through these links, I may receive a small commission at no extra cost to you!
A bouquet of these pretty no-sew felt flowers makes a wonderful homemade Mother's Day gift idea! Easy enough for kids to make, but fun for adults, too! A sweet Mother's Day craft that the whole family will enjoy!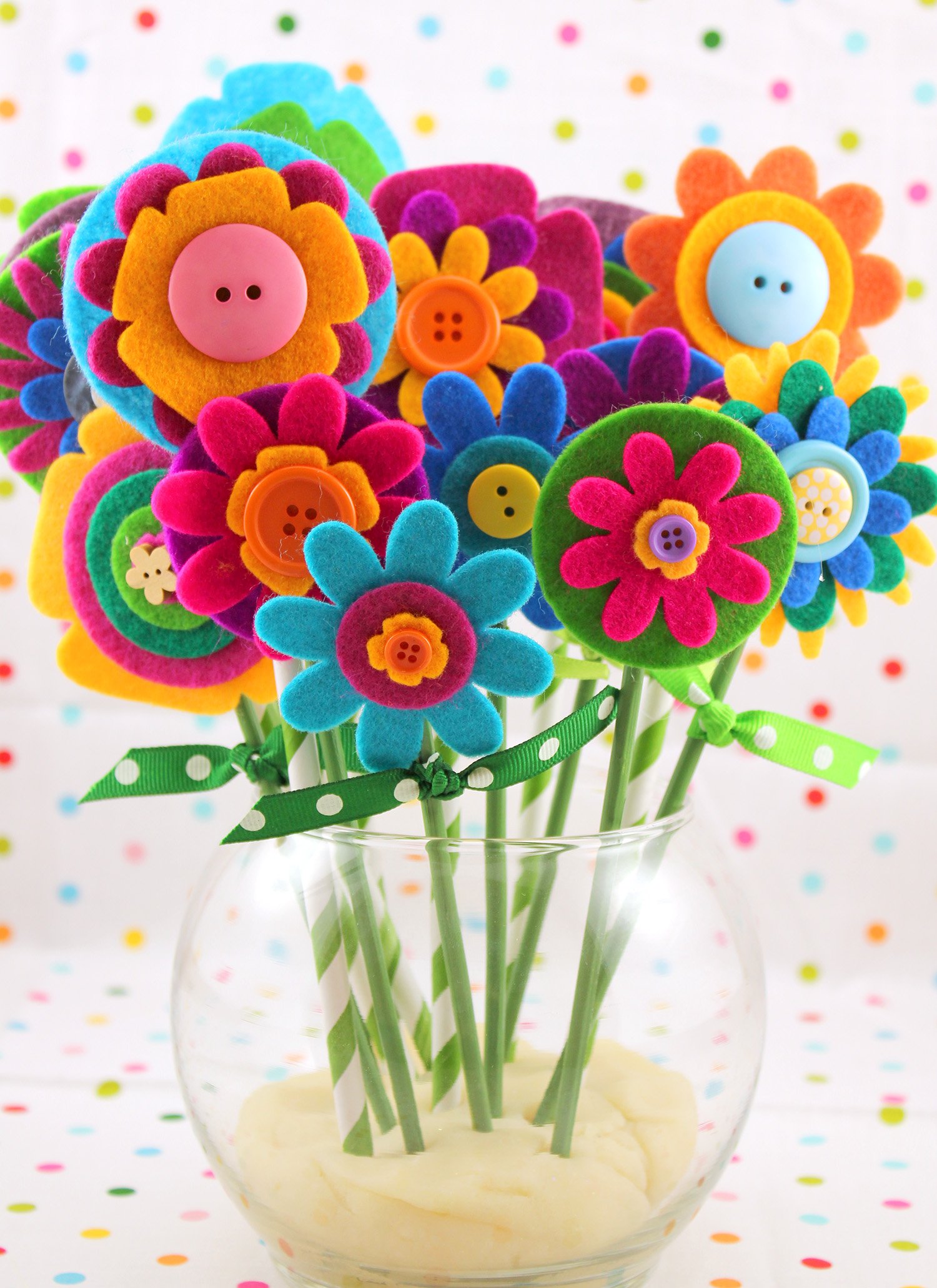 Mother's Day is just around the corner, and these adorable felt flowers make a perfect homemade Mother's Day gift idea! They're so easy that children as young as 3 or 4 can make them (with some assistance, of course!), but they're so much fun to make that even the adults will want to make some as well!
DIY No-Sew Felt Flowers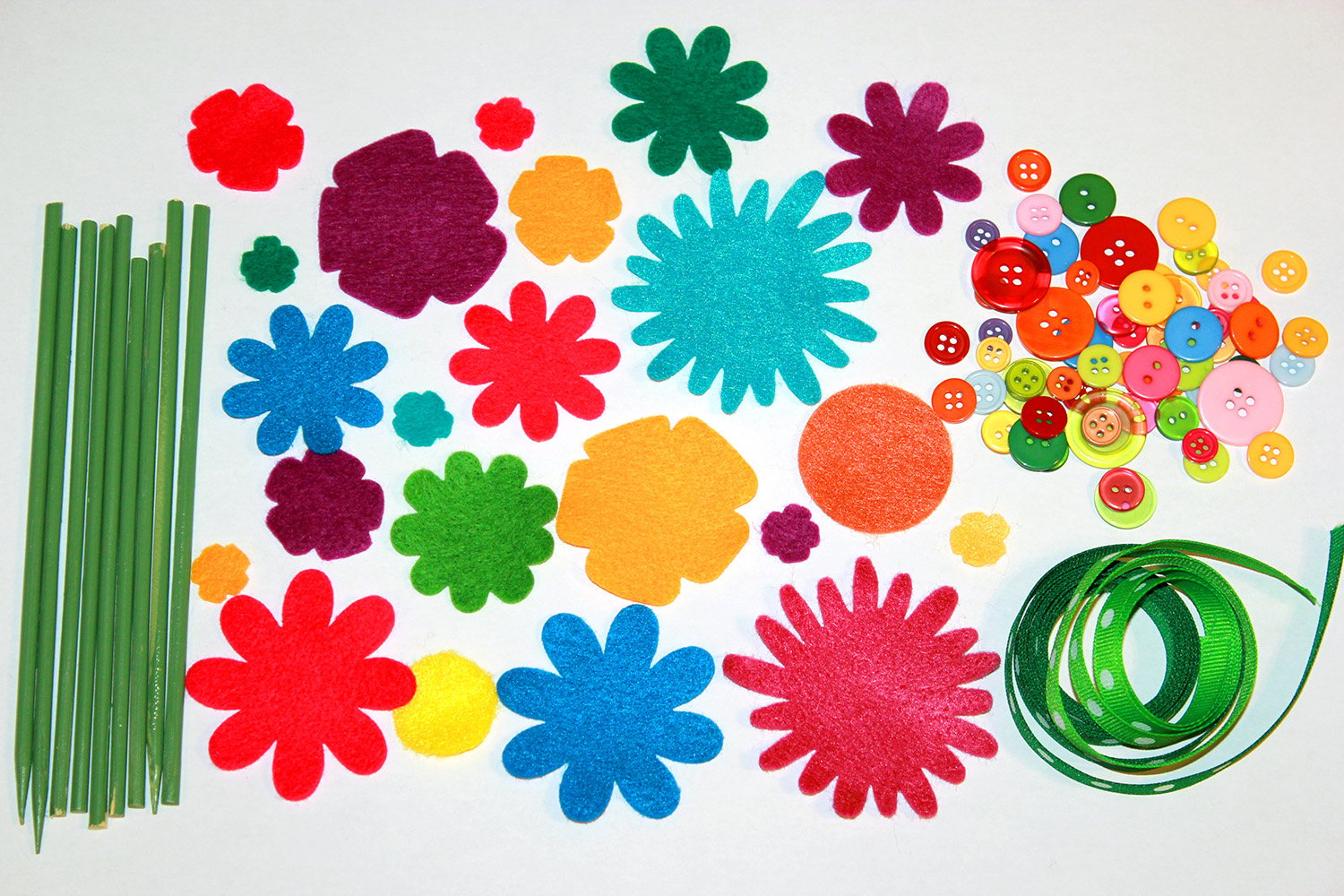 What You Need to Make Felt Flowers: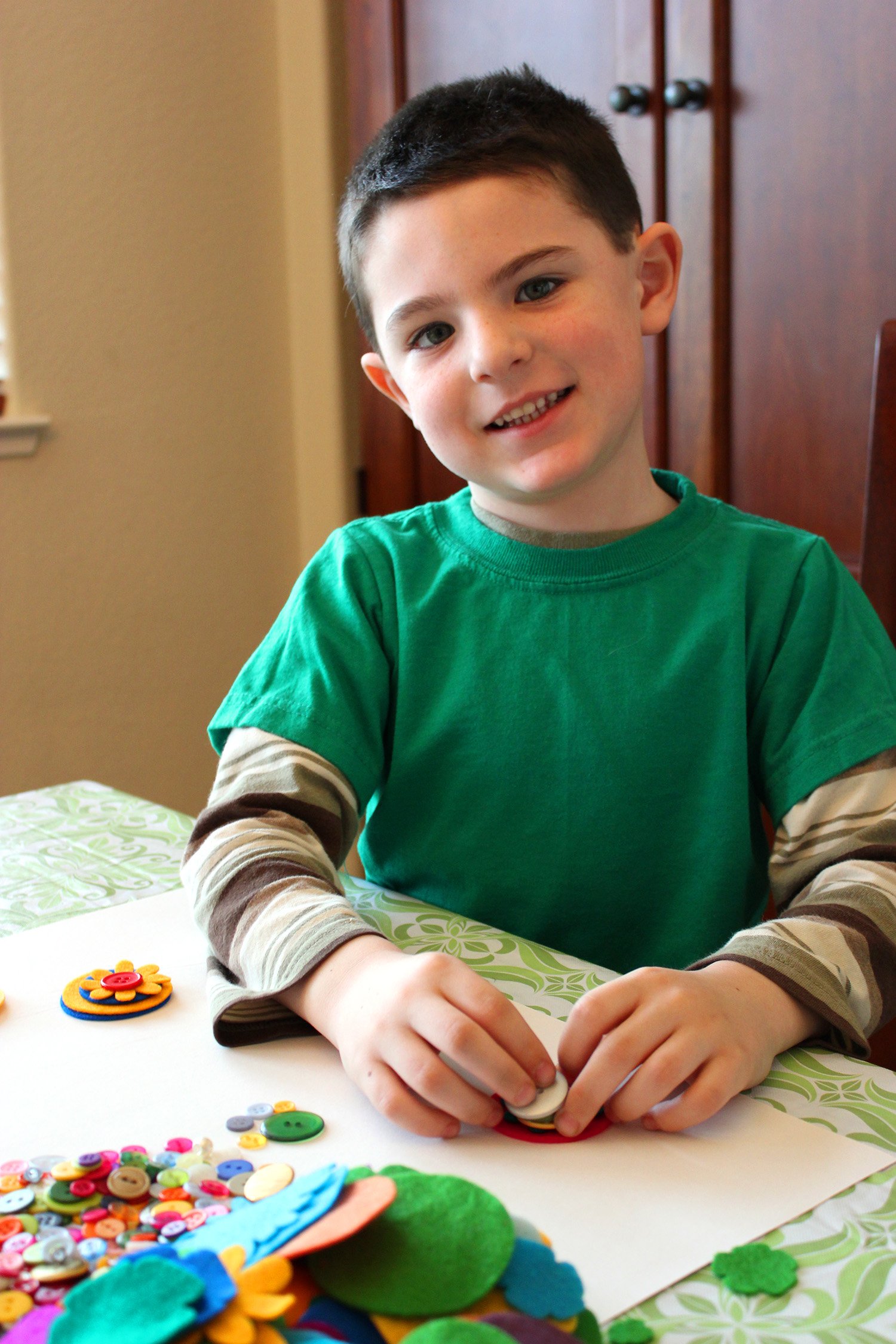 How to Make Felt Flowers:
Select the colors and sizes of felt pieces that you want to use (3 to 5 work best) and start layering. Add a dot of glue to the center of each layer to hold your flower together, but do not glue all the way to the outer edges. This will create a flower with more depth and dimension.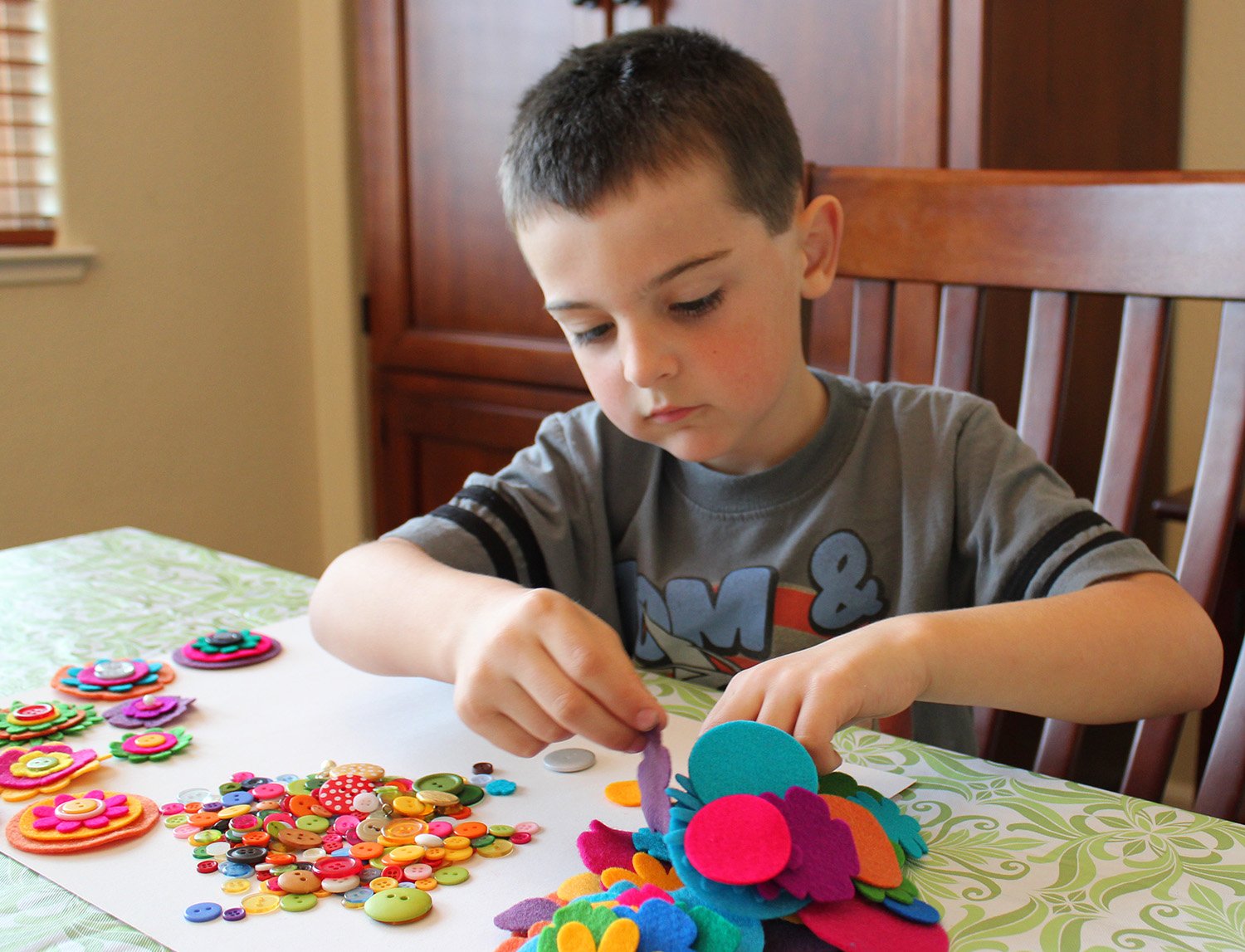 (My kids had a TON of fun with this part and really took their time selecting their favorite color and pattern combinations to make their flowers!)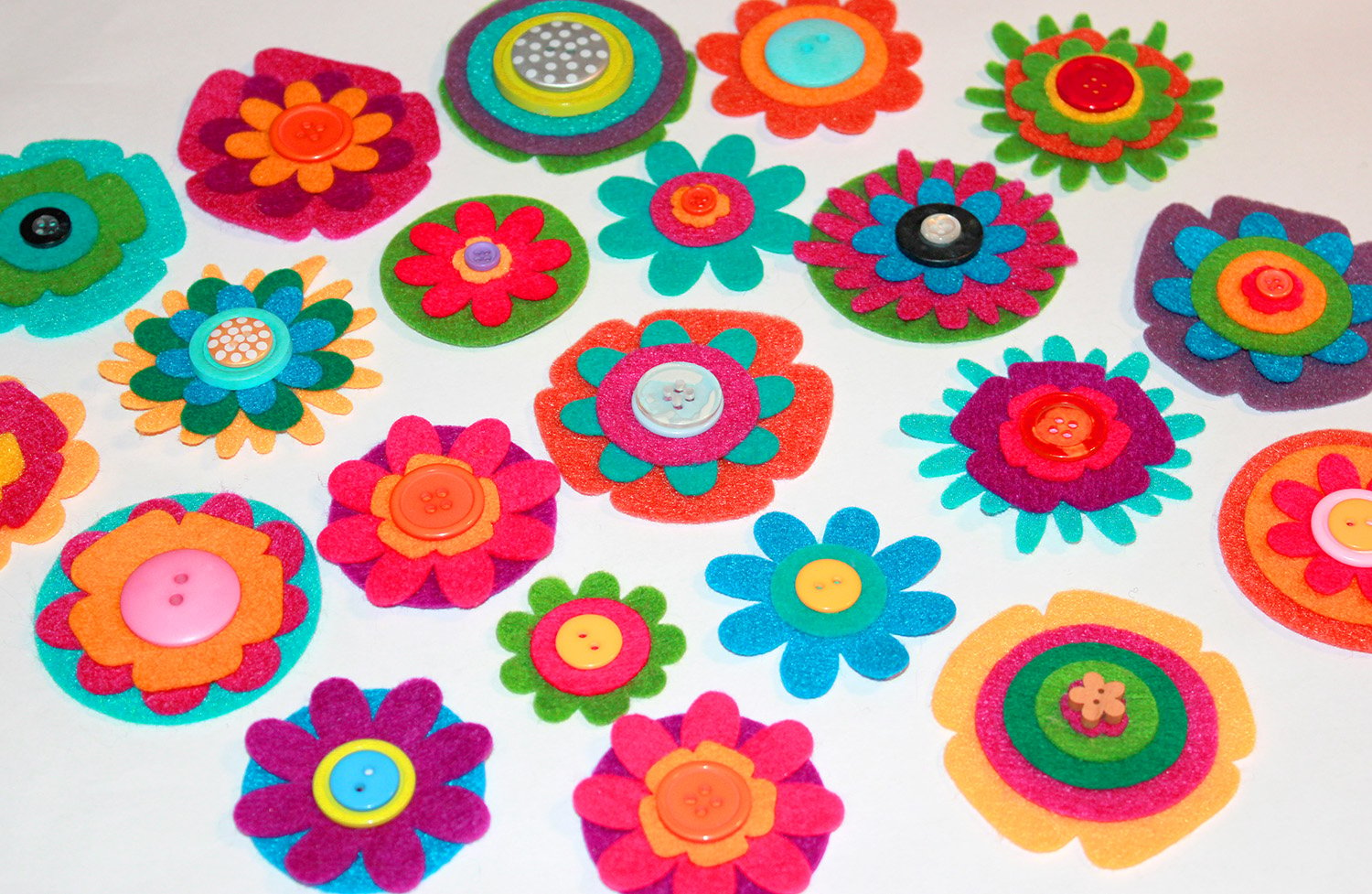 Finish the center of each flower by gluing on a colorful button, or layering two different sized buttons to create even more dimension.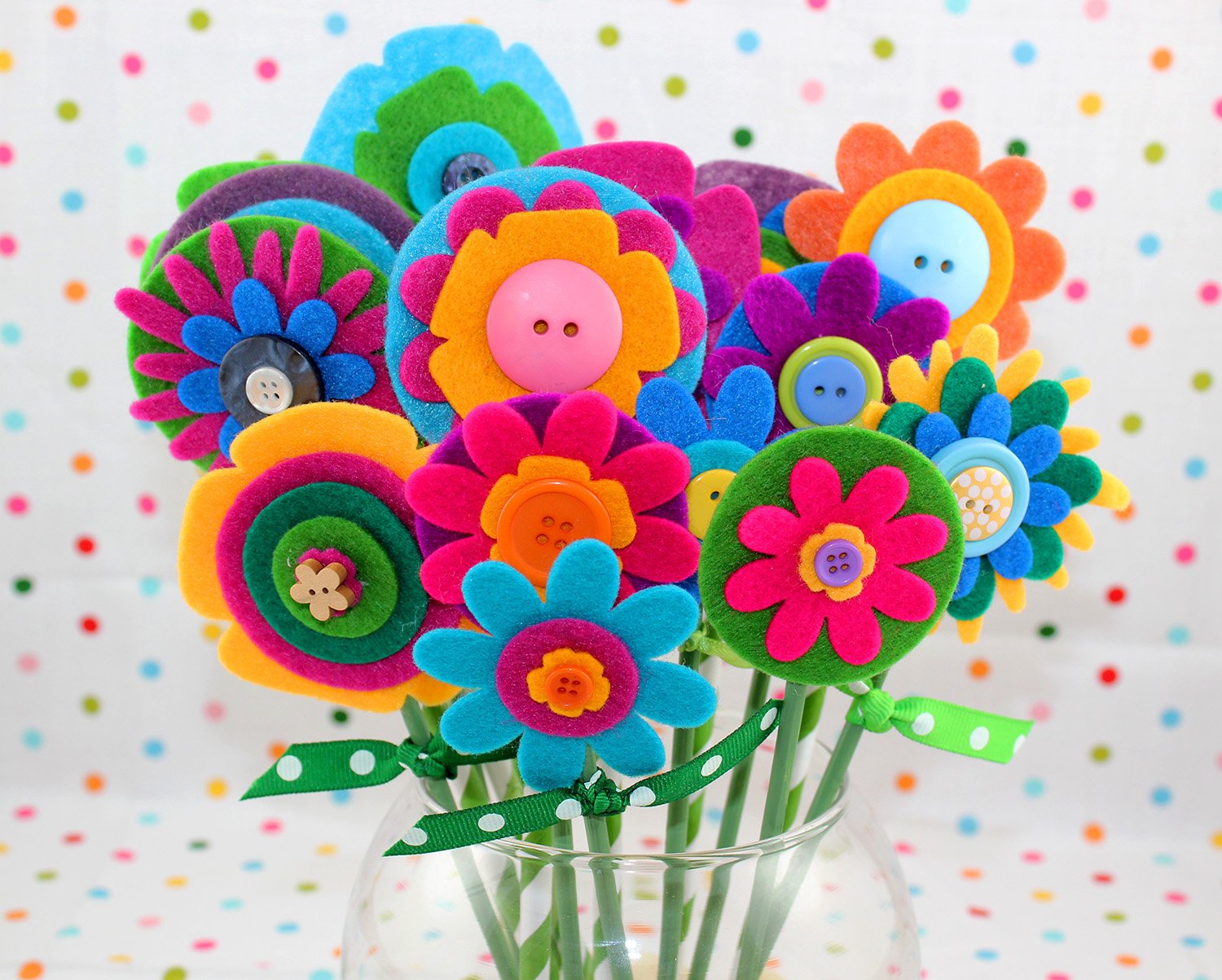 Glue a wooden skewer or paper straw to the back of the flower to serve as the stem. Felt glue will work, but hot glue will work even better as it holds strongly and dries quickly. (Always use caution and have adult supervision when working with hot glue!). Tie a short length of green ribbon to the skewer to create leaves.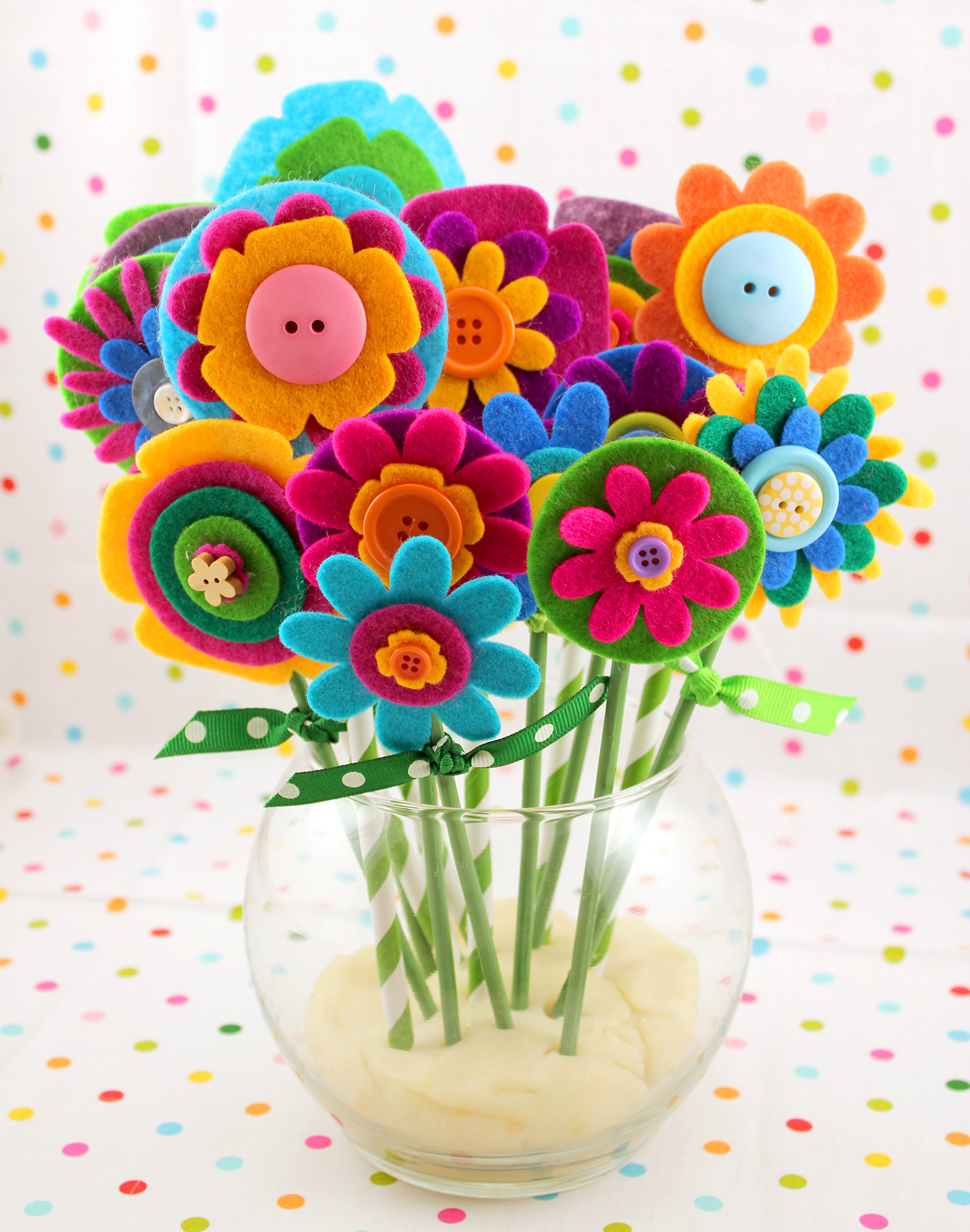 Bundle your flowers together and place them in your favorite vase. Hint: if the mouth of your vase is too wide to hold the flowers upright, try placing a small piece of floral foam or playdough in the bottom of the vase to hold the stems in place.
These felt flowers are SO quick and easy, and they are SUPER cute! They make a sweet Mother's Day gift, but really, they'd be a lovely and welcome gift any time of the year!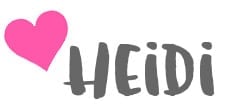 Pin these Felt Flowers for Later!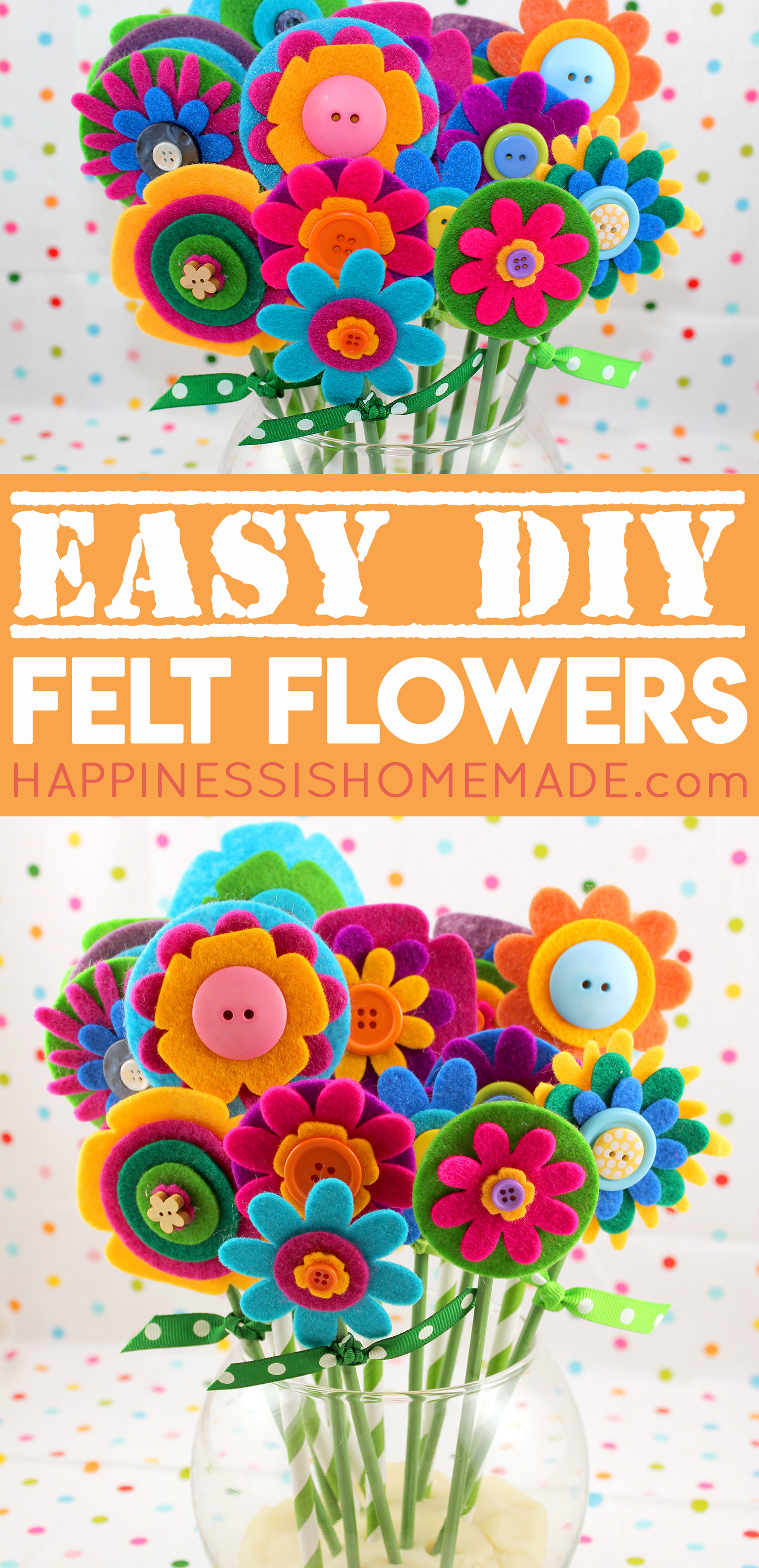 You May Also Like: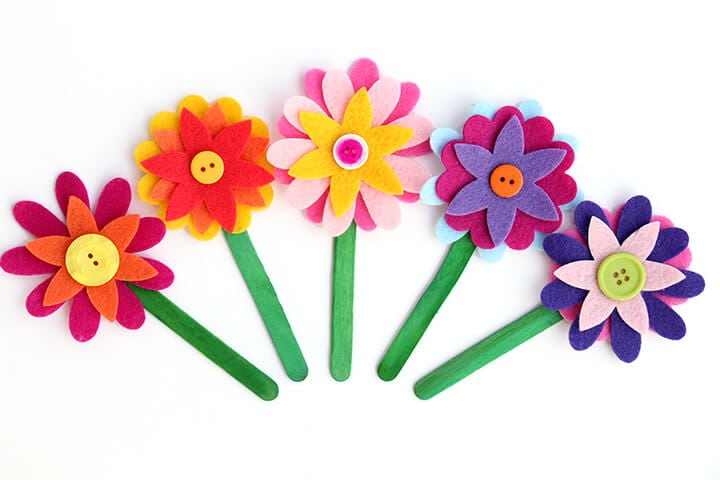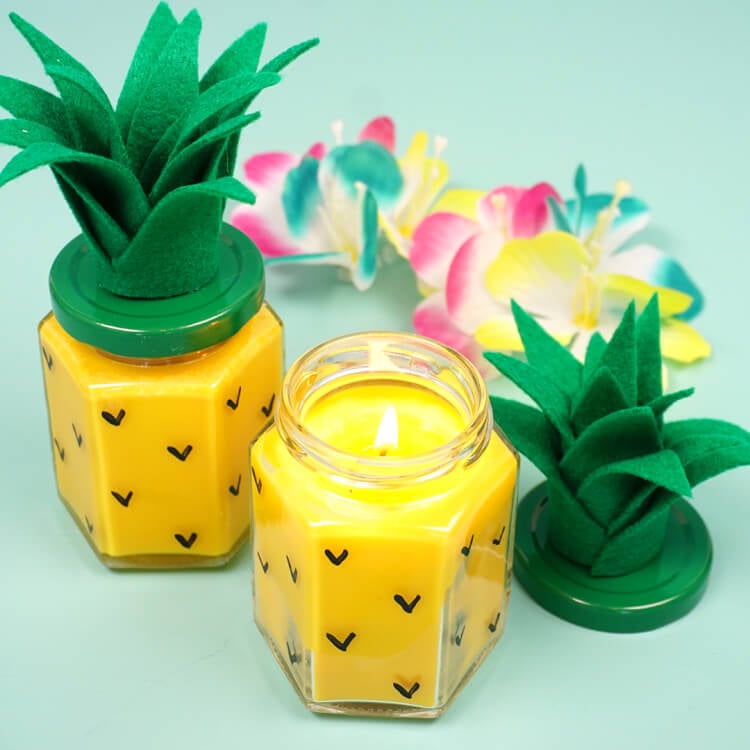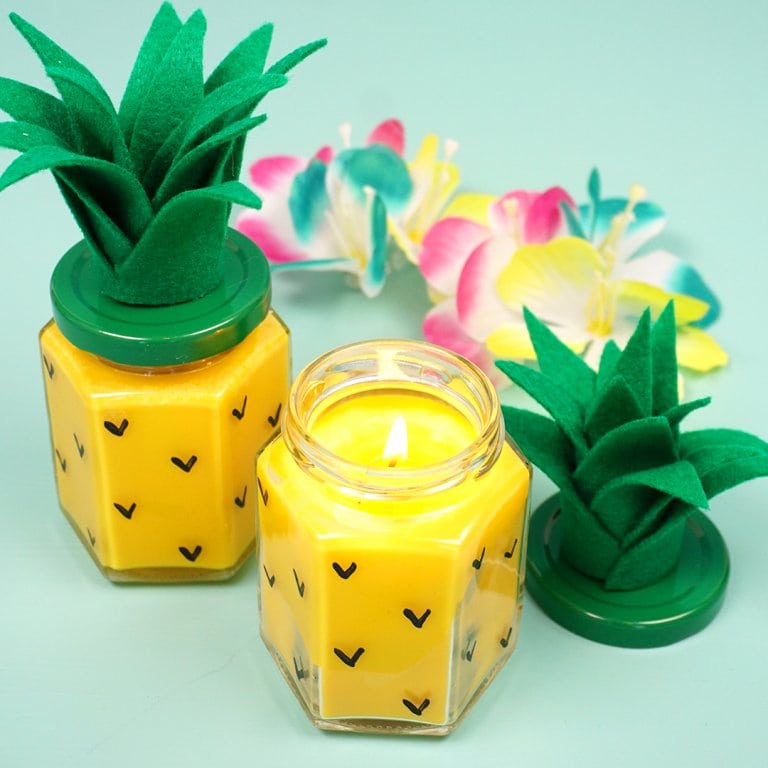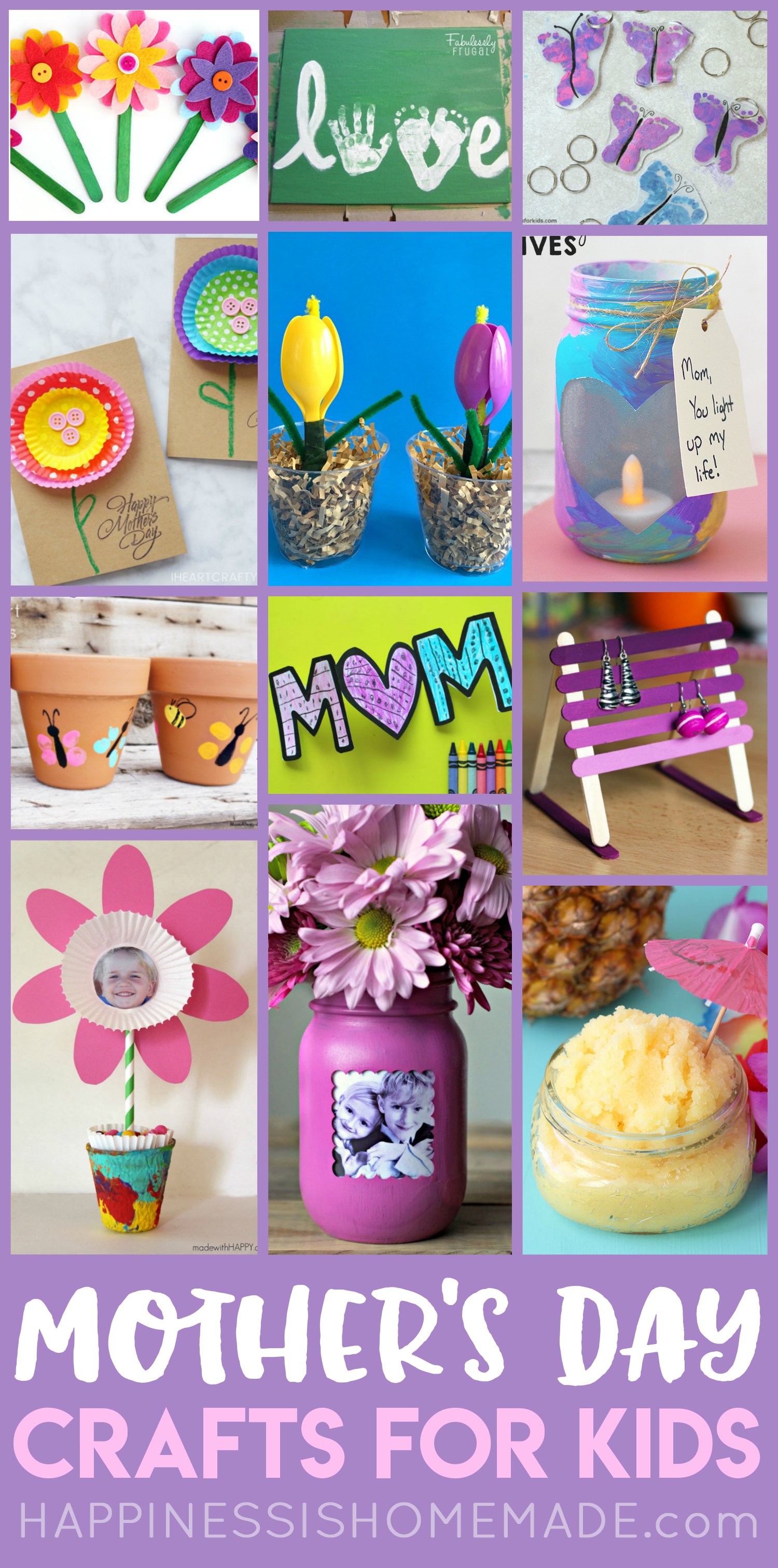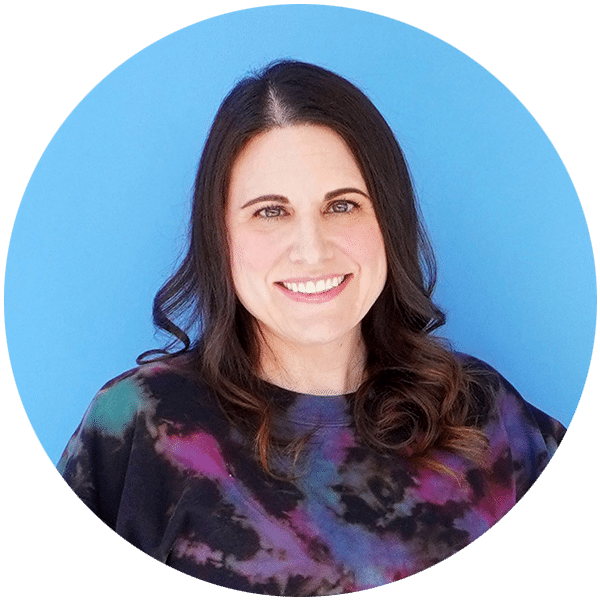 Heidi Kundin has captivated the hearts of millions with her colorful and inspiring approach to crafting, celebrations, and family fun. With over 15 years of experience, Heidi's website has become a must-visit destination for those seeking quick and easy creative ideas and last-minute solutions. Her warm personality shines through her posts, inviting readers to join her on a creative journey that's fun, rewarding, and achievable.