Hot Air Balloon Watercolor Art
This post and its photos may contain affiliate links. As an Amazon associate I earn from qualifying purchases. If you make a purchase through these links, I may receive a small commission at no extra cost to you!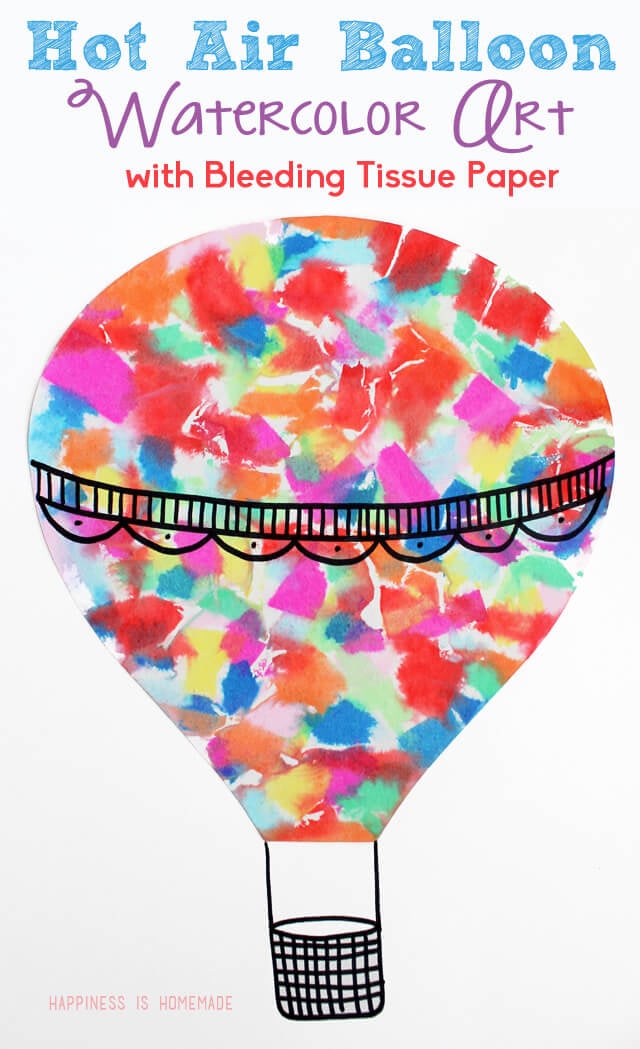 I love the freedom that Summer Break brings, and our family likes to fill that extra time with lots and lots of art and craft projects. Summer is an especially great time to experiment with new art materials because there's less rush and the kids really have time to explore the new medium. For this hot air balloon "watercolor" art project we used a material that was new to us – bleeding tissue paper – and had SO much fun with it!
This post was originally published on Design Dazzle as part of the Summer Camp series, but just in case you missed it the first time around, I'm sharing it here with you today!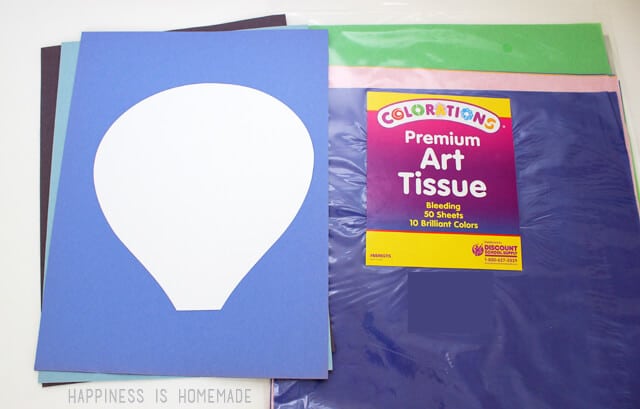 What You'll Need:
Colored paper
Heavy weight white paper
Bleeding tissue paper
Spray bottle of water
Gluestick
Crayons or markers
Start by cutting the white paper into a hot air balloon shape (if you have a Silhouette machine, this is the hot air balloon shape that I used).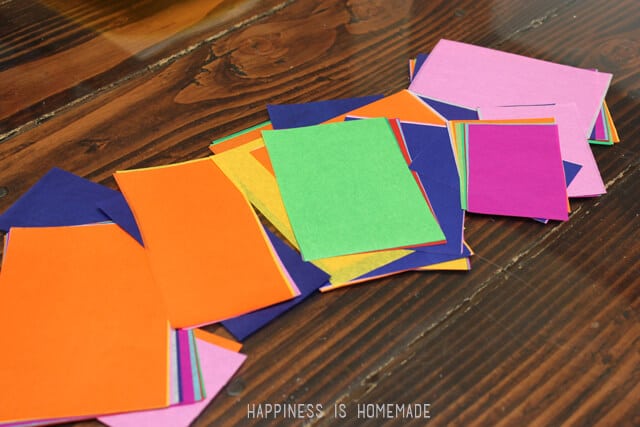 Cut the tissue paper into smaller and more manageable sized pieces (mine are around 2″x3″).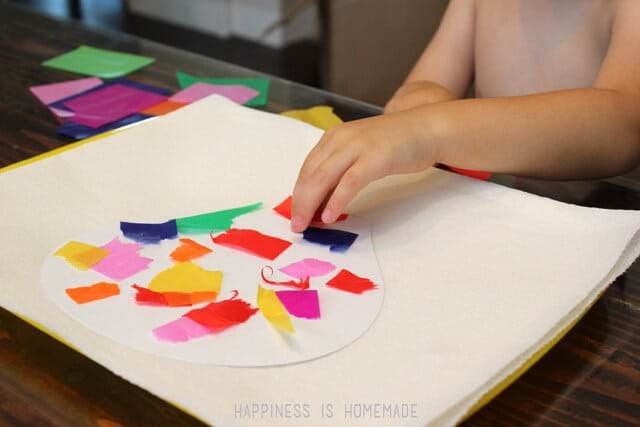 I put a layer of paper towels on a tray (to help absorb the water later on) and placed the hot air balloon shape on top. Tear or cut the tissue into small pieces and lay them on top of your hot air balloon.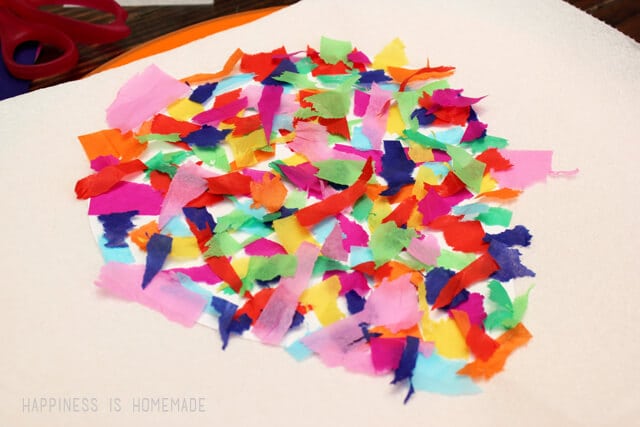 Add lots of pieces and layers of tissue paper to the hot air balloon until it is covered as desired.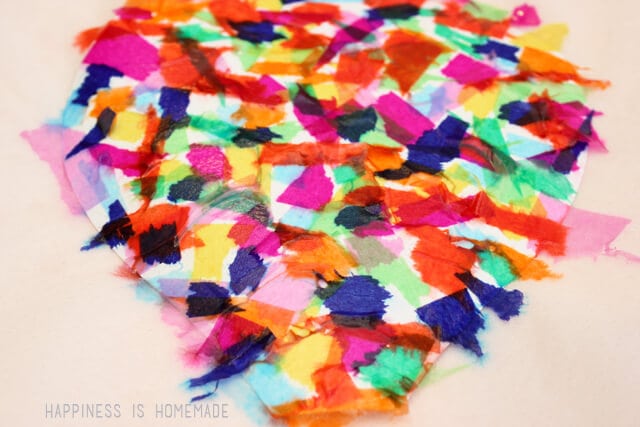 Now it's time for the super fun part! Spray the tissue with a mist of water from the spray bottle until saturated. Note: If you spray the tissue from too close, the force of the water spray will cause the dry tissue paper to blow away, so take a few steps back first!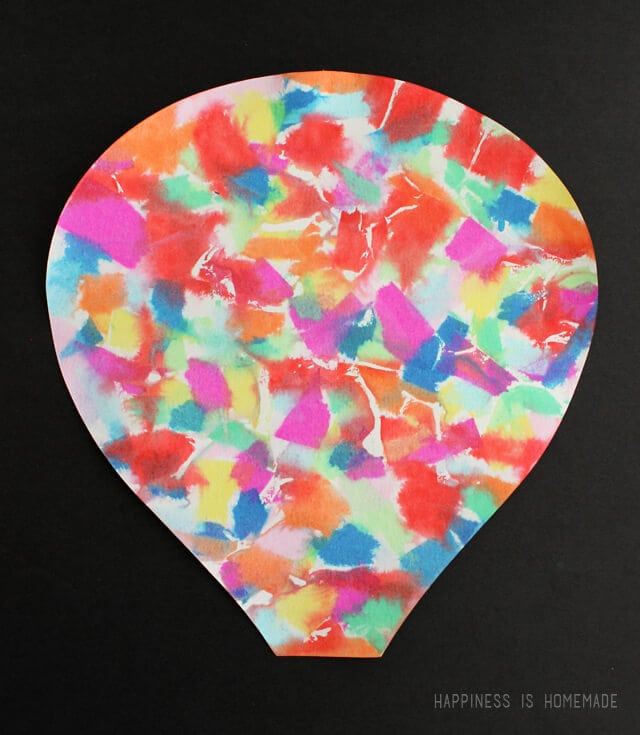 Allow the tissue to dry and then remove to reveal the gorgeous "watercolor" effect left behind. So pretty!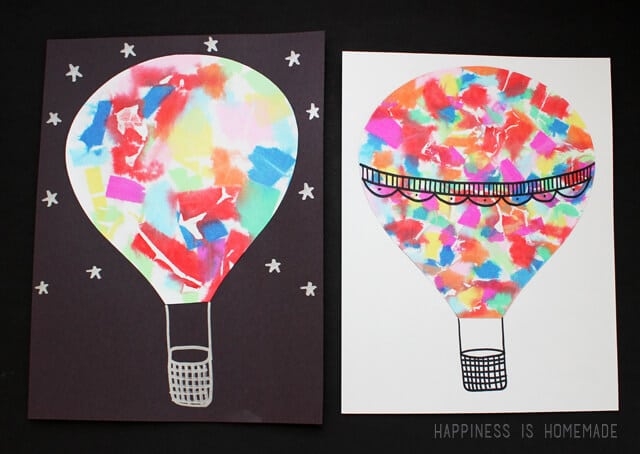 Glue the hot air balloon on to the colored paper, and use crayons or markers to add the basket and other finishing details.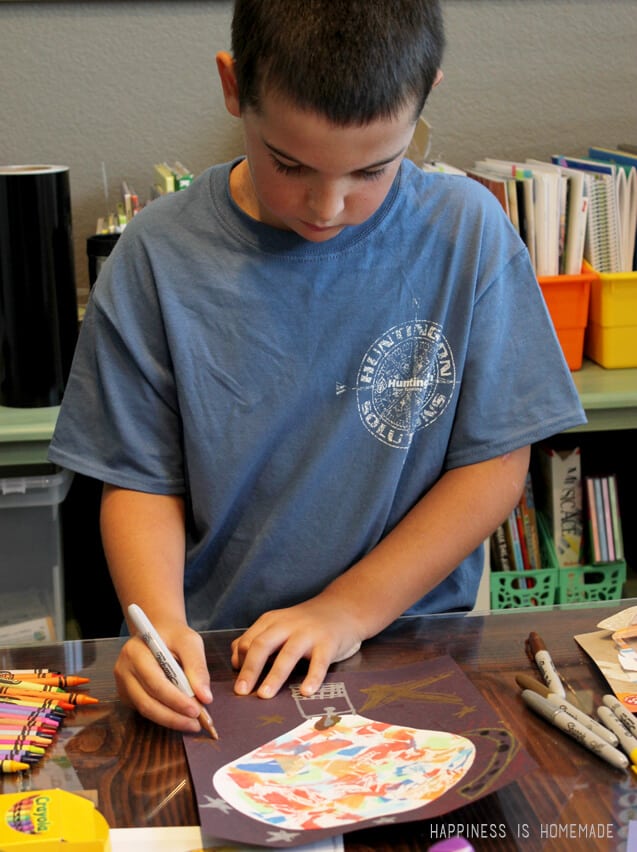 I really love that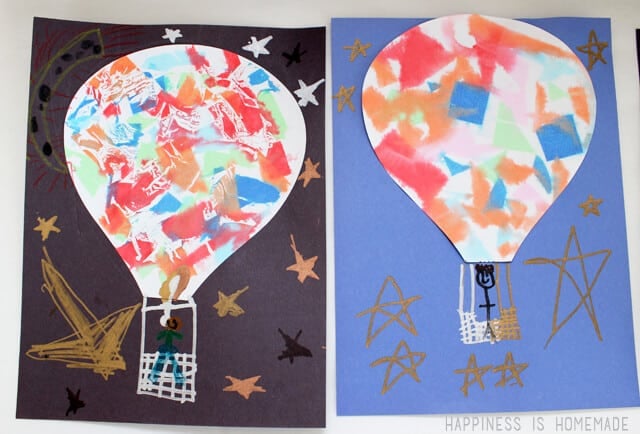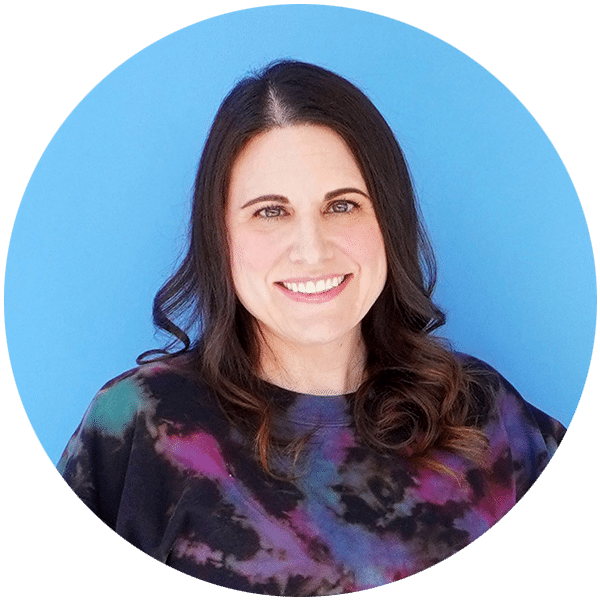 Heidi Kundin has captivated the hearts of millions with her colorful and inspiring approach to crafting, celebrations, and family fun. With over 15 years of experience, Heidi's website has become a must-visit destination for those seeking quick and easy creative ideas and last-minute solutions. Her warm personality shines through her posts, inviting readers to join her on a creative journey that's fun, rewarding, and achievable.