I love art activities that make use of things in our recycle bin, and this one was a huge hit with Sutton too. I gathered up several different sized soda and sparkling water bottles, making sure to choose only the ones that have the "flower" shaped bottoms. Set out a few plates of tempera paint and let the kiddos start stamping!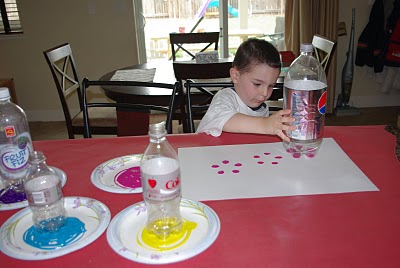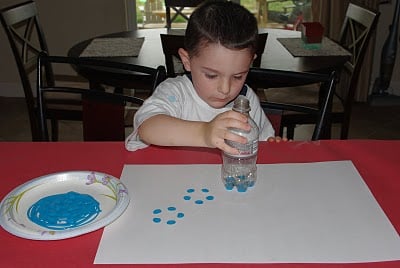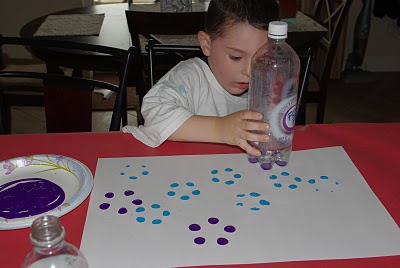 When Sutton was finished stamping we went back and used his fingers to add yellow centers and green leaves to the flowers. Super simple, super cute, and it kept him entertained for a really long time!
Heidi Kundin has captivated the hearts of millions with her colorful and inspiring approach to crafting, celebrations, and family fun. With over 15 years of experience, Heidi's website has become a must-visit destination for those seeking quick and easy creative ideas and last-minute solutions. Her warm personality shines through her posts, inviting readers to join her on a creative journey that's fun, rewarding, and achievable.