Melted Bead Sun Catcher Tutorial
This post and its photos may contain affiliate links. As an Amazon associate I earn from qualifying purchases. If you make a purchase through these links, I may receive a small commission at no extra cost to you!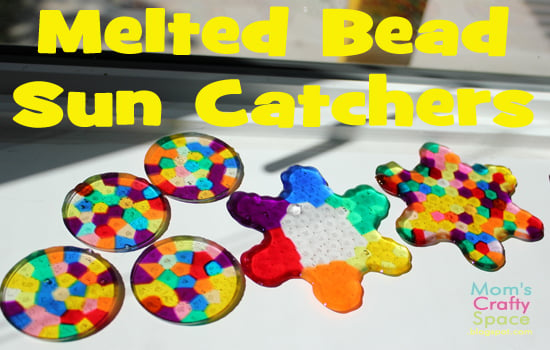 I remember running across the idea for melted bead suncatchers on Craftster a very long time ago and thinking that it would be a fun project to do with my boys when they were a little older. I had forgotten all about it until recently when I saw several pins on Pinterest that refreshed my memory. The boys and I couldn't wait to try it!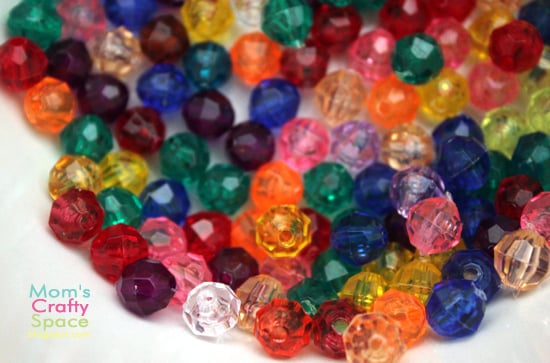 Several people on Pinterest commented that this will also work with pony beads or any cheap plastic beads, but we used these octagonal faceted beads since that's what we had on hand.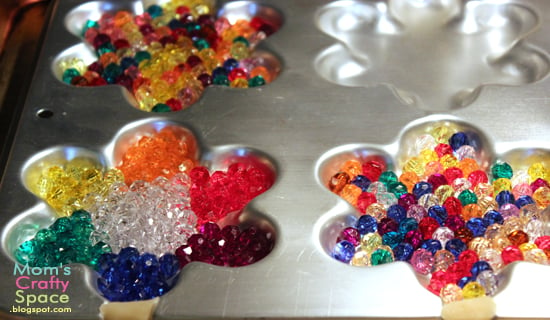 Fill the bottom of a baking dish, muffin tin, decorative pan, etc with a single layer of beads and place into a pre-heated 375 degree oven. Note: there will likely be fumes released as the plastic melts, so please take the necessary precautions such as turning on a vent fan and opening up your windows before beginning the melting process.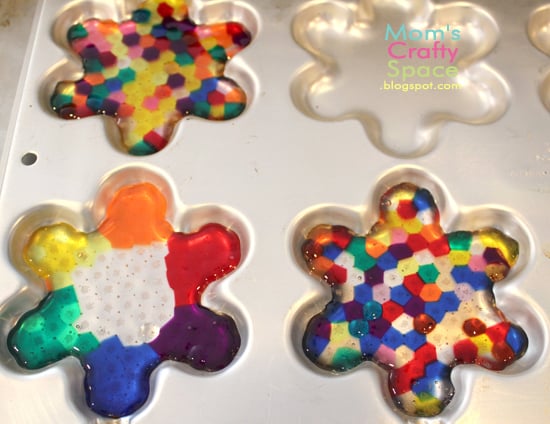 Keep the beads in the oven for 15-25 minutes until they are entirely melted and the surface is smooth. Remove from oven and place in a well ventilated area to cool. As the beads cool they will shrink just a tiny bit so that they easily pop out of the molds.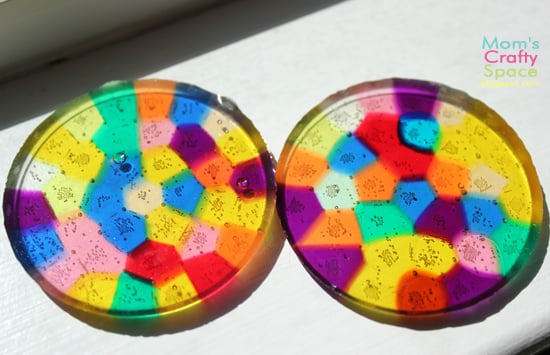 Drill a hole to hang them or just place them in a sunny window sill to admire their gorgeous colors. I love how the melting beads formed such cool geometric shapes in the suncatchers!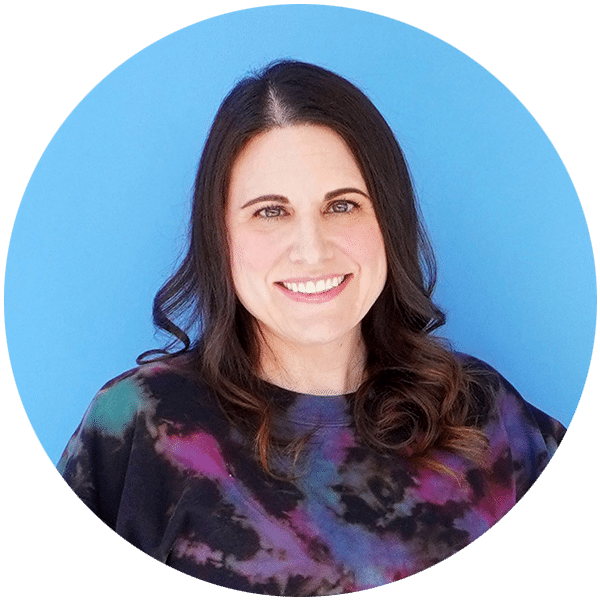 Heidi Kundin has captivated the hearts of millions with her colorful and inspiring approach to crafting, celebrations, and family fun. With over 15 years of experience, Heidi's website has become a must-visit destination for those seeking quick and easy creative ideas and last-minute solutions. Her warm personality shines through her posts, inviting readers to join her on a creative journey that's fun, rewarding, and achievable.