Camp Mom: Oil & Water Science for Kids
This post and its photos may contain affiliate links. As an Amazon associate I earn from qualifying purchases. If you make a purchase through these links, I may receive a small commission at no extra cost to you!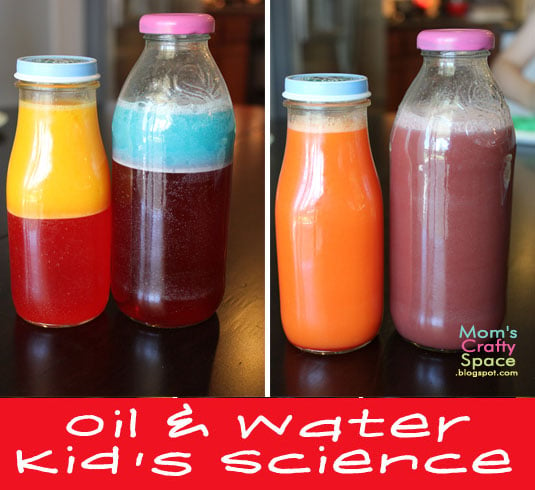 In keeping with our Science Experiment theme of the week, today we explored the concept of density with a classic oil-and-water experiment.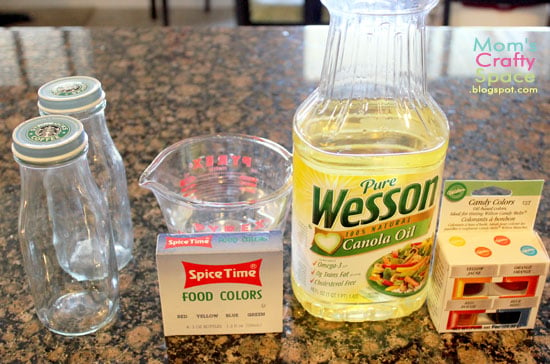 What you need:
Bottles or jars with tight fitting lids
Water
Food coloring
Oil
Candy Coloring (optional, for coloring oil)
Super glue or hot glue gun for sealing lids (optional, but recommended)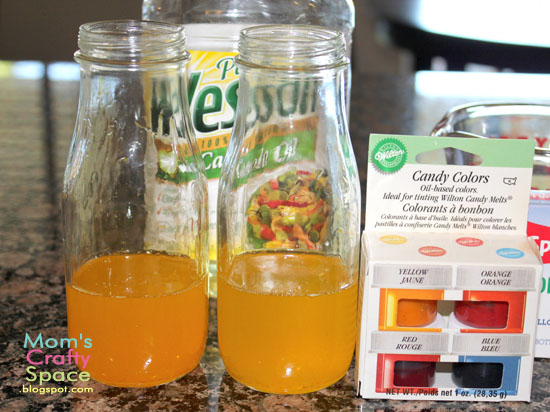 Start by pouring a small amount of oil into your bottles and adding the candy coloring to tint the oil if desired. Note that the candy coloring will make the oil appear more opaque.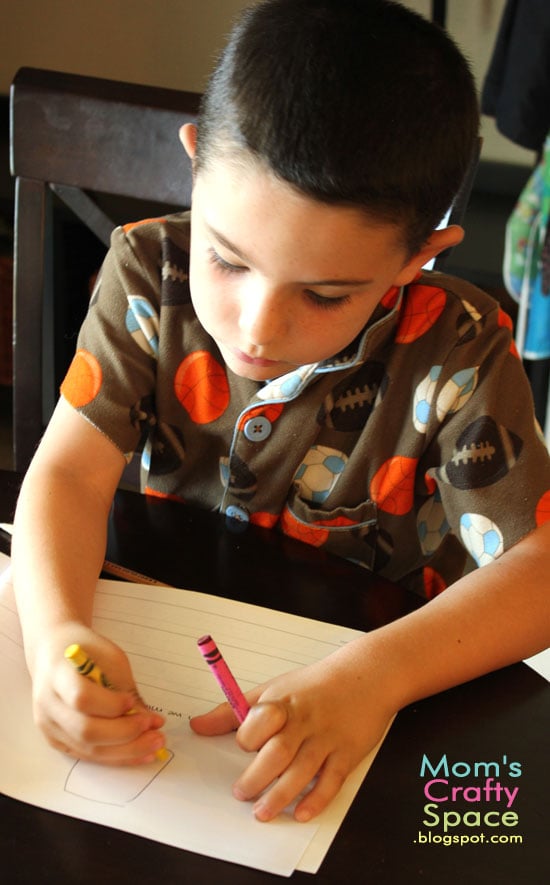 The boys took a moment to put their hypotheses in their journals. All this week they've been telling me, "Hey, Mom! I have a hypothesis…wanna hear it?" about everything – it's so funny!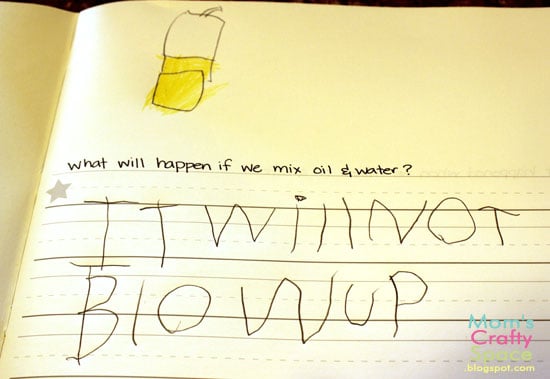 Sutton's mind must have still been on the vinegar & baking soda experiments, because his hypothesis was that "it will not blow up" when we mix oil and water.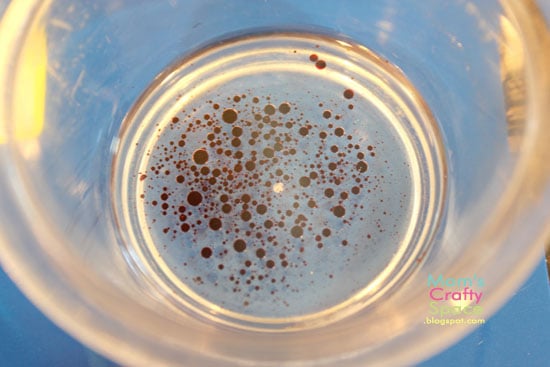 Sawyer asked why the oil needed its own special kind of [oil-based] food coloring, so I showed him what happens when you put water-based food coloring into a small amount of oil. At that point you could see his mind racing ahead, and he couldn't wait to see if the colored water would do the same thing.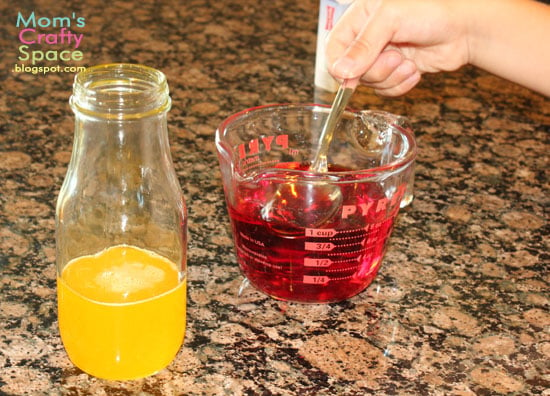 Mix up some colored water and pour it slowly into your bottle.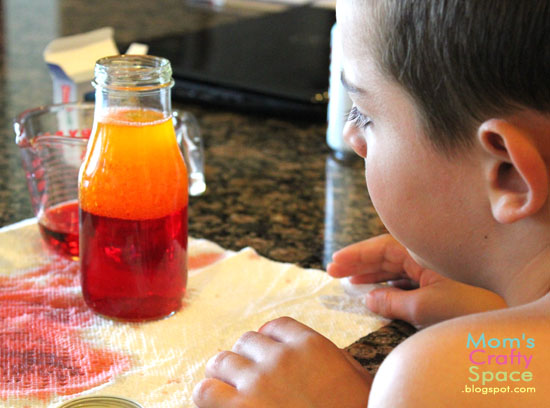 (It helps to put a paper towel underneath your bottle if you let the kiddos handle the pouring!)
Watch in amazement as the oil floats to the top of the colored water! The most basic scientific explanation is that oil and water are made up of different kinds of particles; therefore, the water is heavier than the oil. The result is that the oil floats to the top and the water will sink to the bottom.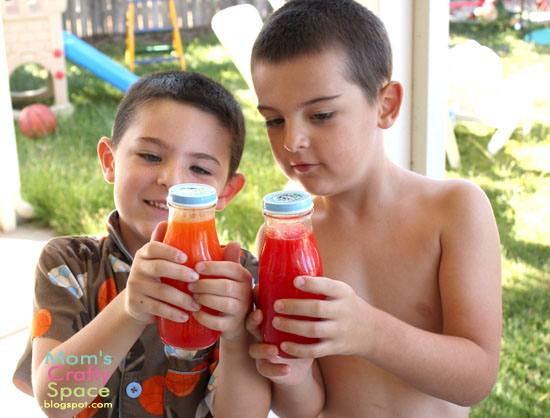 Have fun shaking up your jars and watching the layers separate over and over again!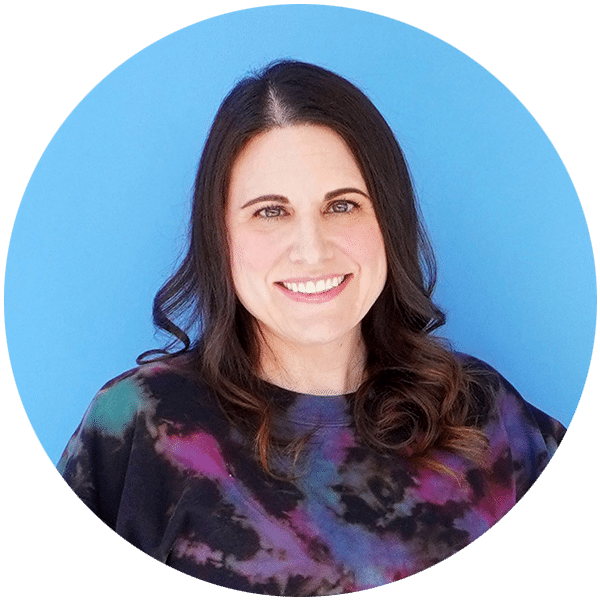 Heidi Kundin has captivated the hearts of millions with her colorful and inspiring approach to crafting, celebrations, and family fun. With over 15 years of experience, Heidi's website has become a must-visit destination for those seeking quick and easy creative ideas and last-minute solutions. Her warm personality shines through her posts, inviting readers to join her on a creative journey that's fun, rewarding, and achievable.