10 Minute Gift Idea: Easy DIY Soy Candles + Printable Labels
This post and its photos may contain affiliate links. As an Amazon associate I earn from qualifying purchases. If you make a purchase through these links, I may receive a small commission at no extra cost to you!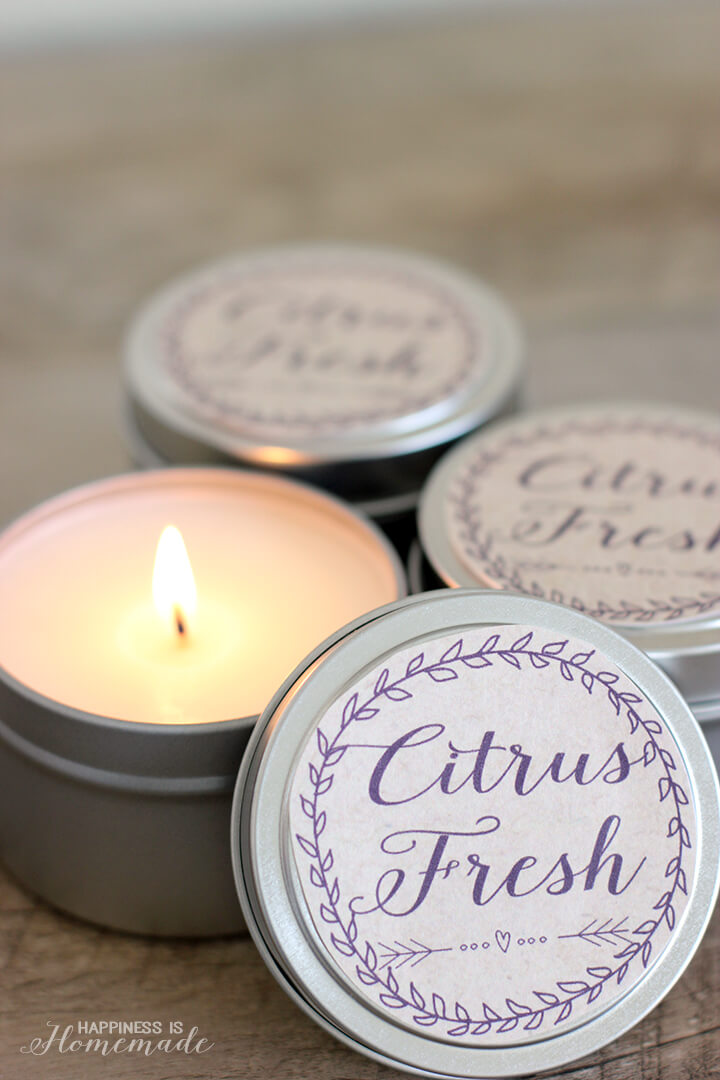 Quick and easy homemade gifts are my favorite, and these incredible DIY citrus fresh soy candles can be made in just about ten minutes!
What You'll Need:
I begin by using a small dab of hot glue to secure the tab of the candle wick to the bottom of the container. This step is optional, but I find it to be helpful in making the other steps run smoothly. Fill the candlemaking pitcher with the desired amount of wax flakes. Note: I filled my pitcher about 2/3 full of wax flakes to make 7 six ounce candles. Place the pitcher inside a pot of boiling water or double boiler over low heat (approximately 150-180 degrees F), stirring frequently, until wax has fully melted. Mix in 20-30 drops of essential oil for fragrance.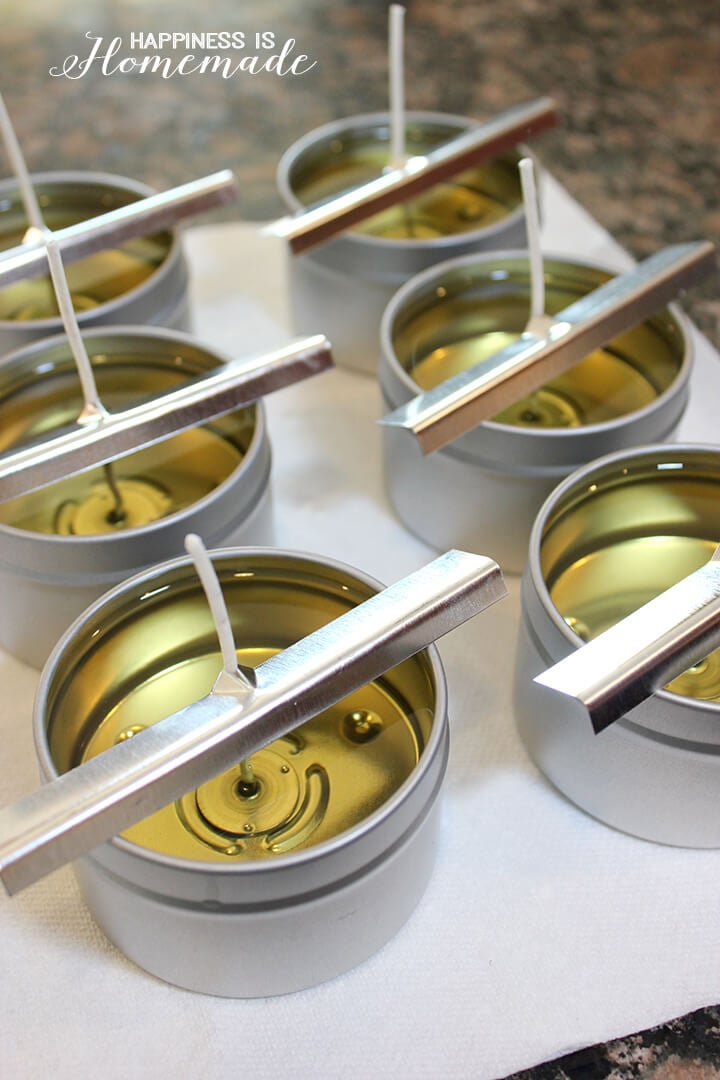 Secure the top of the wick with a wick holder before very carefully and slowly pouring the wax into the tins.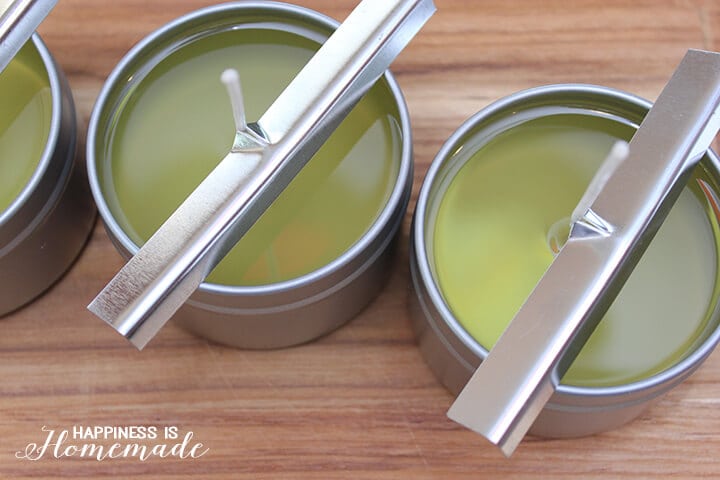 Allow the candles to cool for approximately 2 hours. During this time the wax will change from clear and yellowish back to an opaque white color.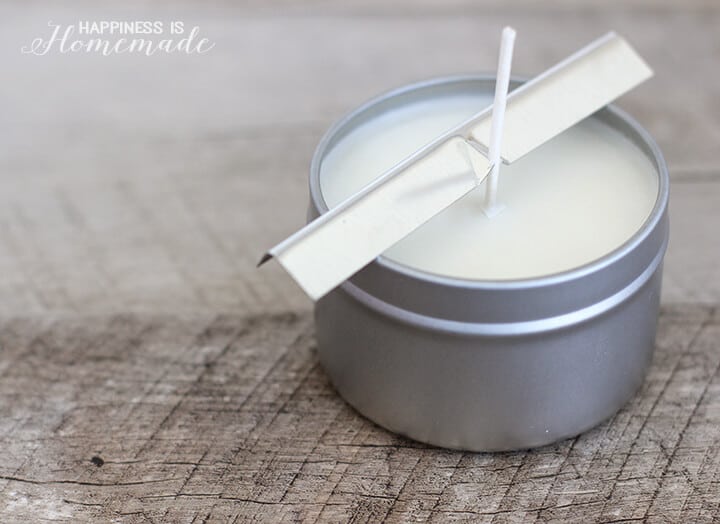 When the wax has completely cooled, snip off the excess wick (leave approximately 1/2″) and remove the wick holder.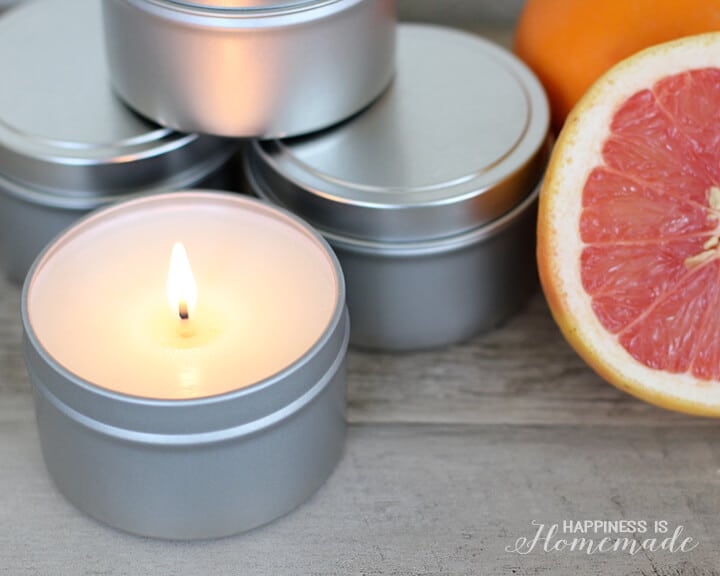 I love soy candles because they are all natural, and they burn longer and at a cooler temperature than traditional paraffin wax. They also produce far less soot and burn cleaner (less excess melted wax), so they've quickly become a favorite around here.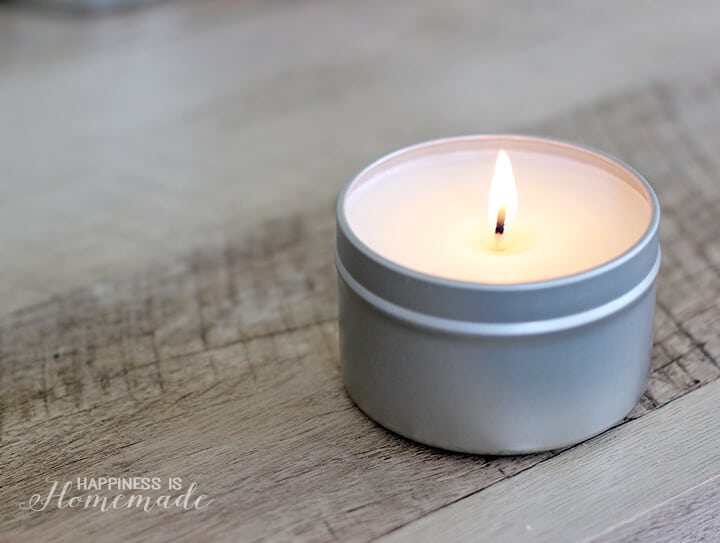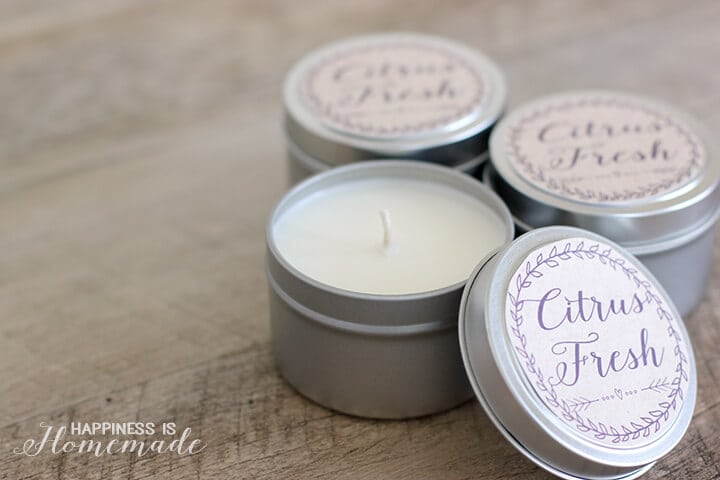 I wanted to dress up the candle tins a bit, so I created some cute "Citrus Fresh" labels for them. You can download and print a copy of the labels by clicking on the image below.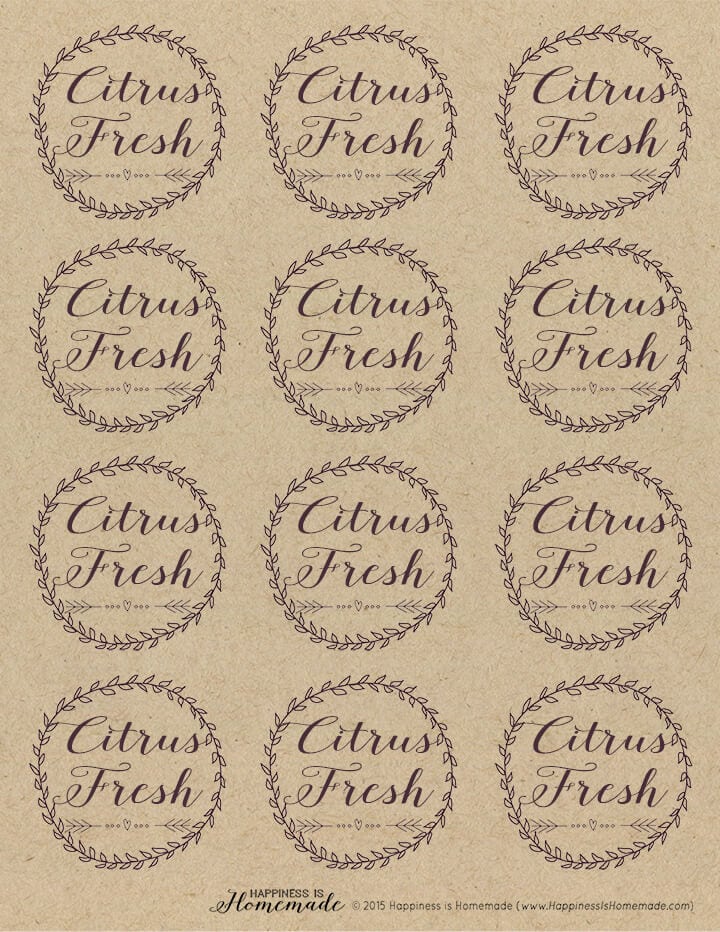 DOWNLOAD THE "CITRUS FRESH" CANDLE LABELS HERE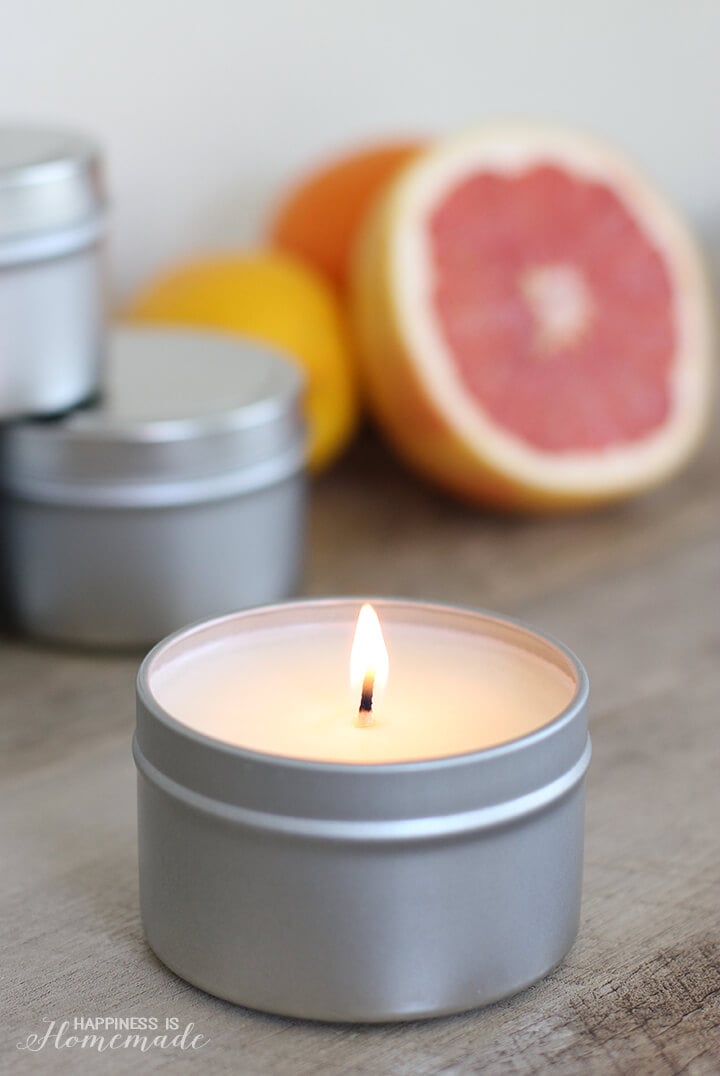 These candles make great birthday, holiday and teacher appreciation gifts! Whip up an entire batch in just a few minutes, and keep them on-hand for unexpected events and occasions!

You may also enjoy our other DIY bath & body product tutorials:
[riview id=297 num=2000 orderby=title order=asc size=200×200 showtitle=always lightbox=0]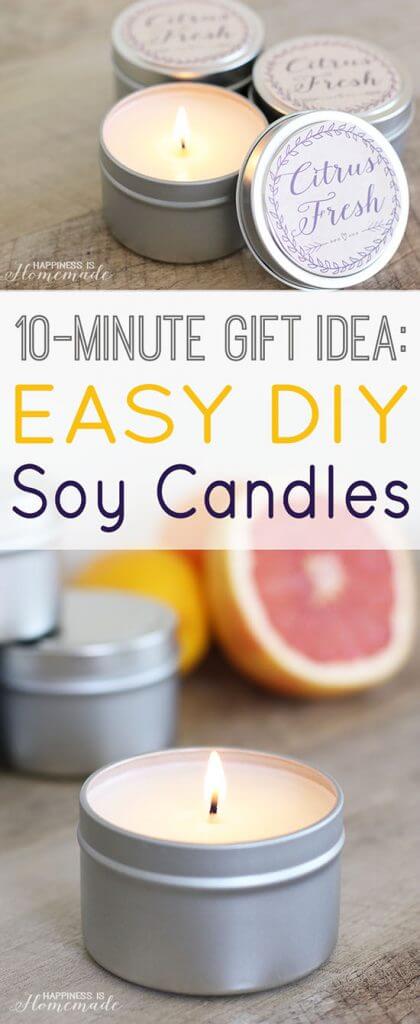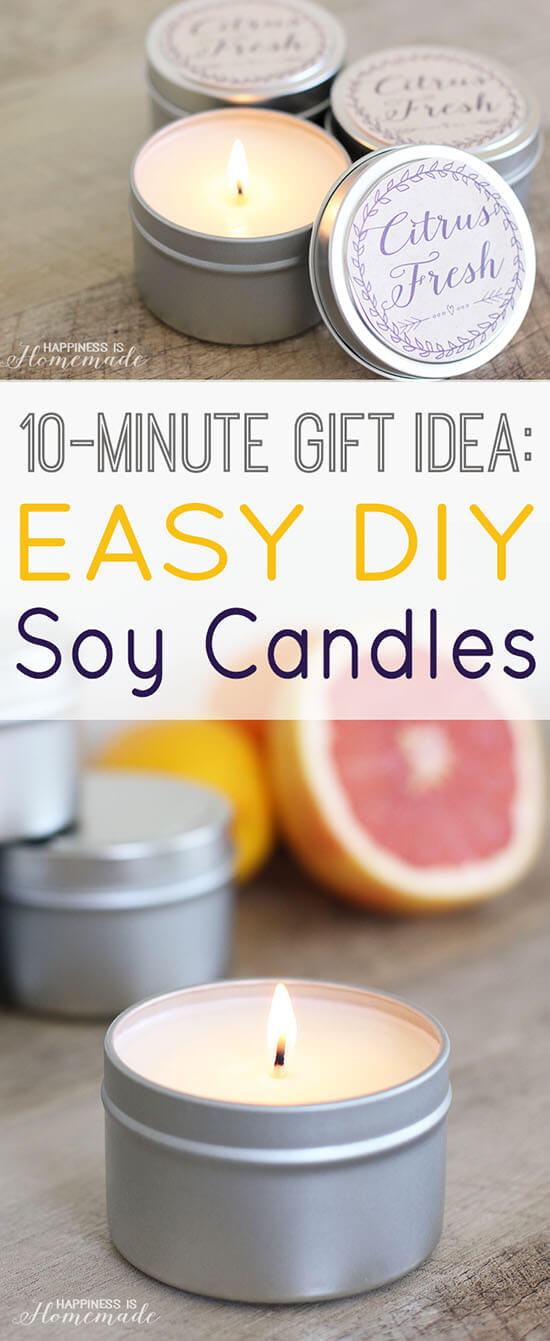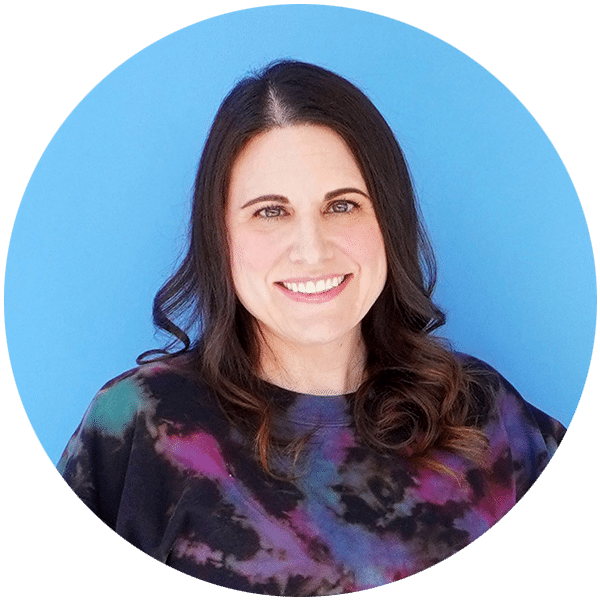 Heidi Kundin has captivated the hearts of millions with her colorful and inspiring approach to crafting, celebrations, and family fun. With over 15 years of experience, Heidi's website has become a must-visit destination for those seeking quick and easy creative ideas and last-minute solutions. Her warm personality shines through her posts, inviting readers to join her on a creative journey that's fun, rewarding, and achievable.