These simple beginner bento lunch ideas make cute lunchbox food for kids, and they're great for encouraging picky eaters to try new foods!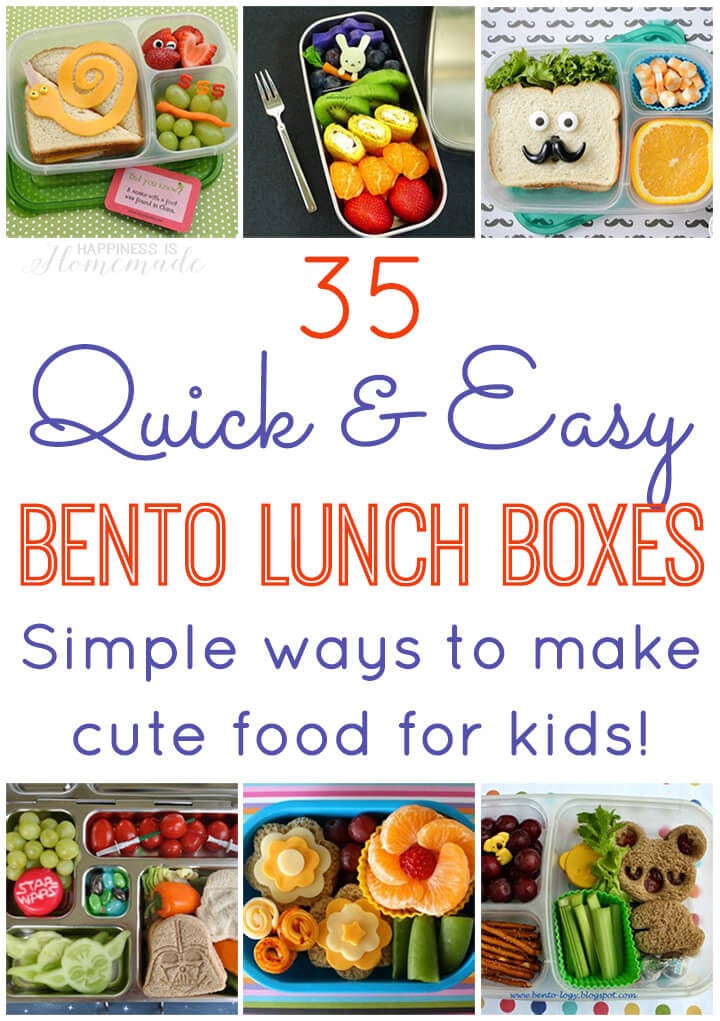 If you've ever browsed Pinterest during back-to-school season, chances are rather good that you've seen some elaborate and intricate bento lunch boxes like these:
I'm SO impressed with the level of skill and talent that these lunchbox artists possess! I love the look of these super adorable bento boxes, but let's be real, I don't have time to create intricate masterpieces for my little ones each day (and I'm fairly certain that at least 90% of the other parents out there don't have that kind of spare time either!). Luckily for us, there are TONS of cute bento lunchbox ideas that only take a few minutes to create! I've rounded up 35 of my favorites – more than enough to get us through an entire month's worth of lunches!
Quick note: not all of these cute lunch box ideas are shown inside of an actual bento box, but they could all be used for that purpose! 
Click here to purchase the supplies used for these lunches & more [affiliate links]: