25+ Easy Bento Lunch Boxes for Kids
This post and its photos may contain affiliate links. As an Amazon associate I earn from qualifying purchases. If you make a purchase through these links, I may receive a small commission at no extra cost to you!
These 25+ Easy Bento Lunch Box Ideas for Kids are great for encouraging picky eaters to try new foods! These kids bento box lunches are quick, easy, and totally adorable!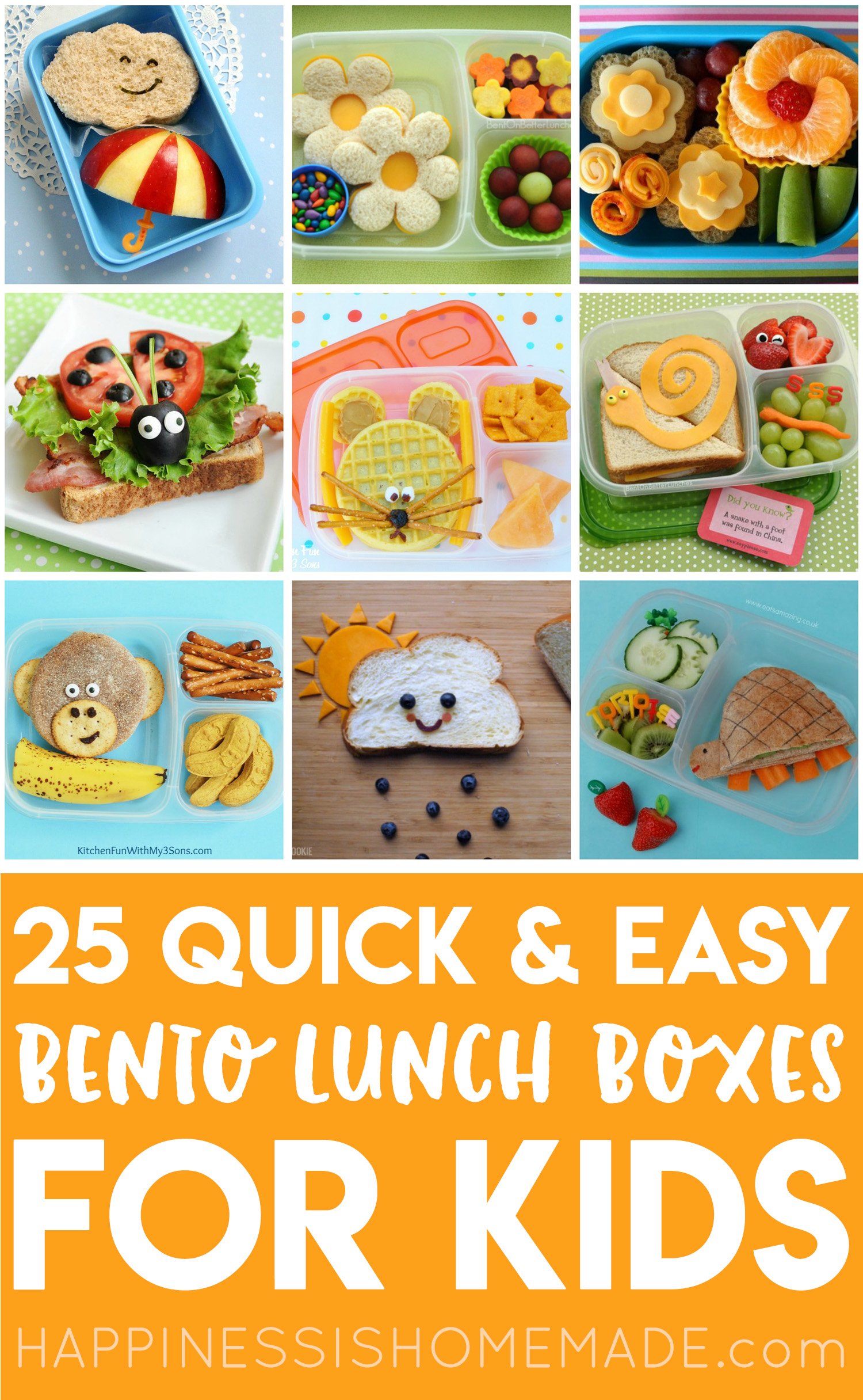 If you've ever browsed Pinterest during back-to-school season, there's a good chance that you've seen some elaborate and intricate bento lunch boxes like these: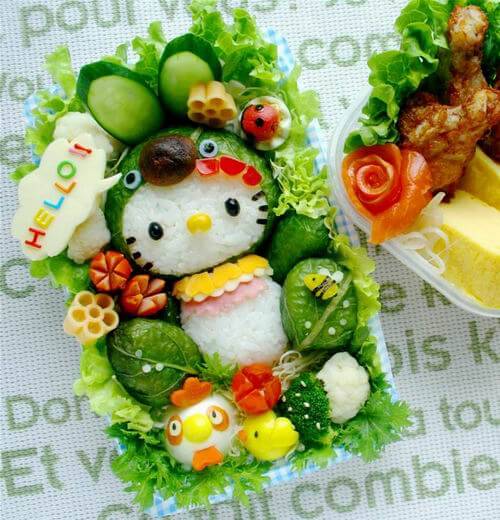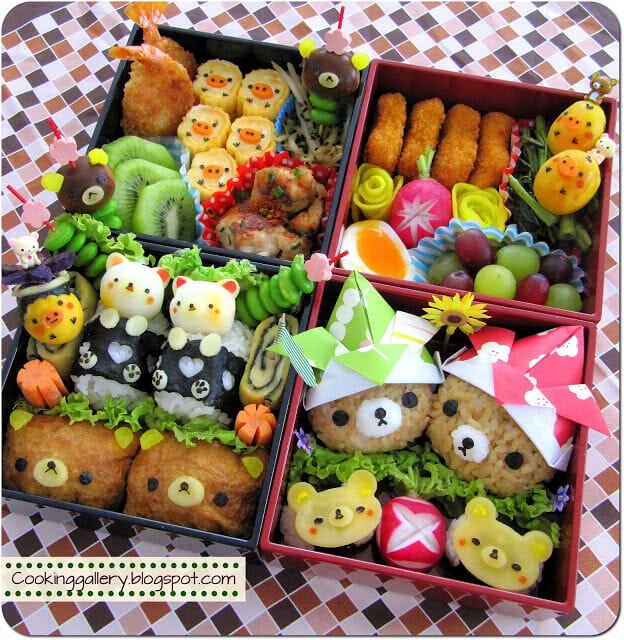 I'm SUPER impressed with the level of skill and talent that these lunchbox artists possess, but most of us parents don't have the time it takes to create such incredible food art! Luckily for us, there are TONS of cute kids bento box ideas that only take a few minutes to create! I've rounded up 25+ of my favorite quick and easy bento lunch boxes for kids – more than enough to get us through an entire month's worth of school lunches!
25+ Kids Bento Lunch Box Ideas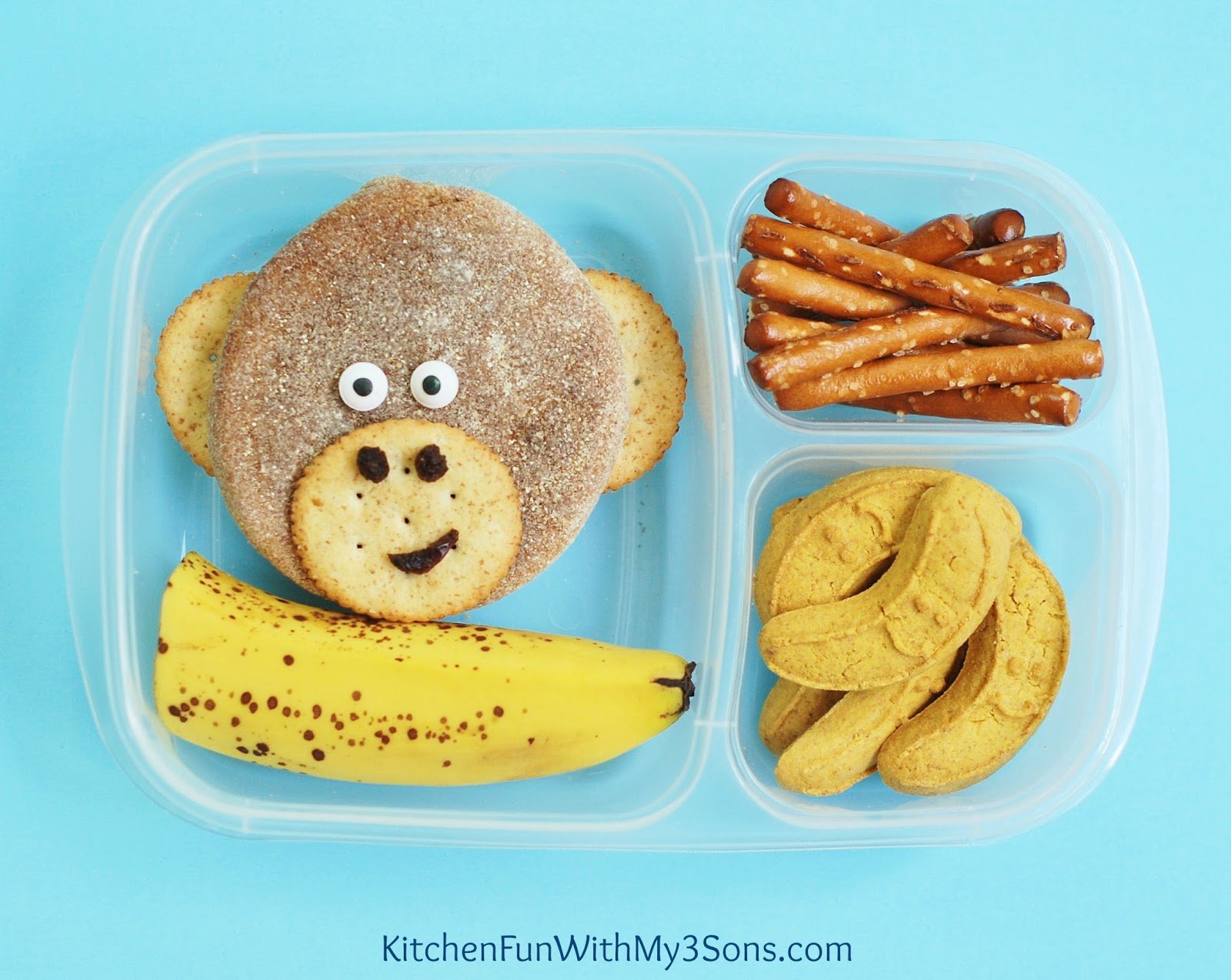 This Funky Monkey Bento Lunch Box from Kitchen Fun with My 3 Sons looks super impressive, but it's SO easy to make!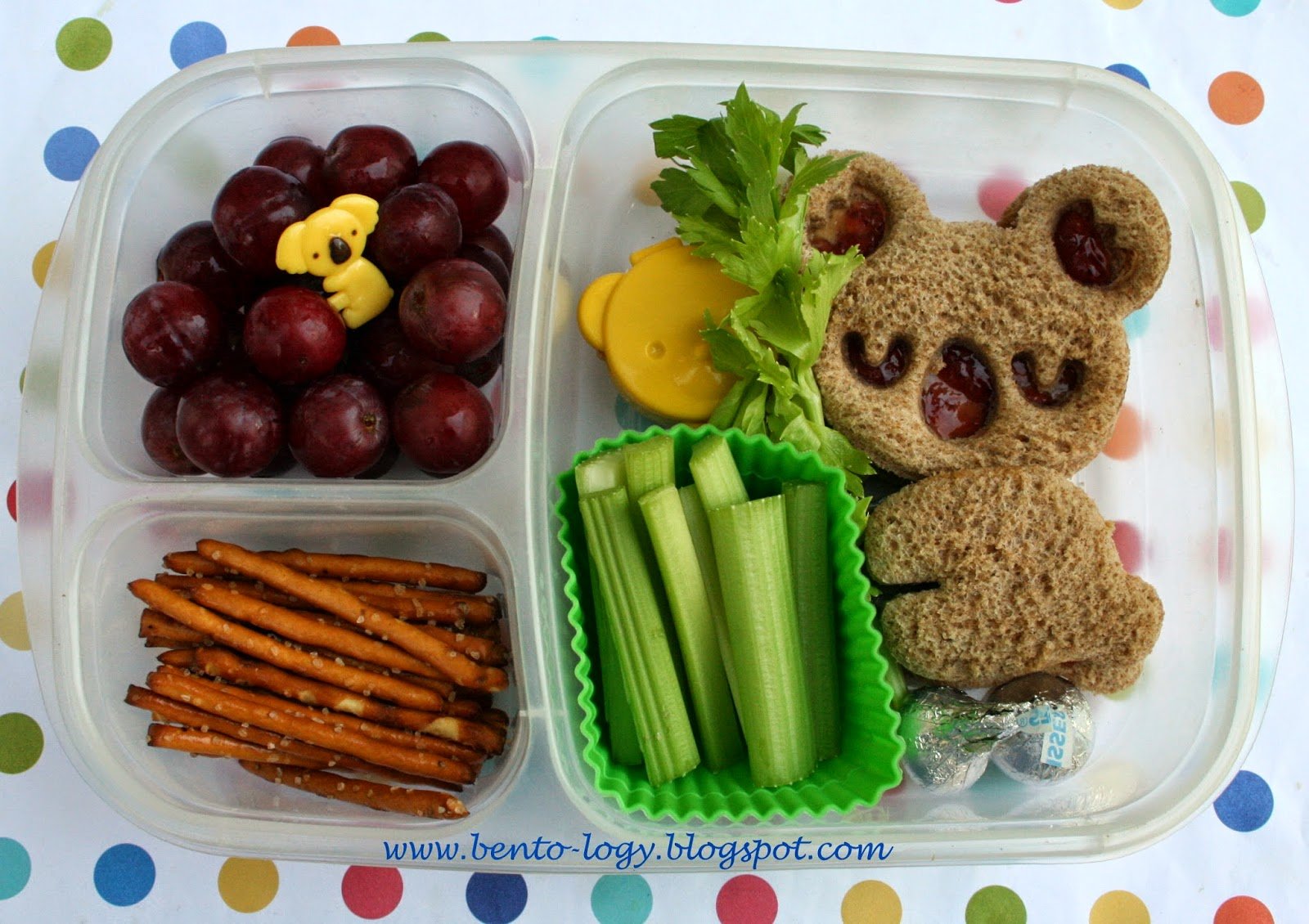 All it takes is a cute shaped sandwich cutter to make this adorable Koala Kids Bento Lunch Box from Bento-logy!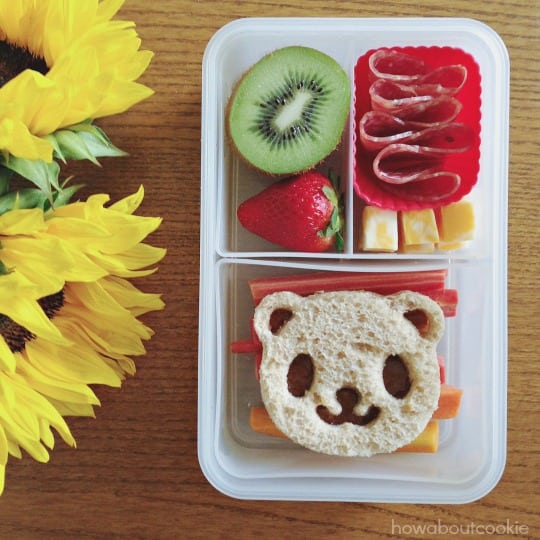 This adorable Panda Bento Box from How About Cookie uses a similar sandwich cutter for a cute lunch that couldn't be easier to make!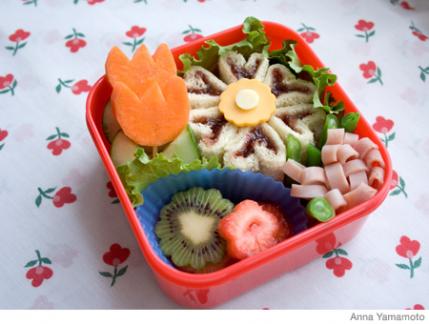 This Flower Bento Lunch Box from Parenting is easy peasy to whip up following their quick step-by-step instructions!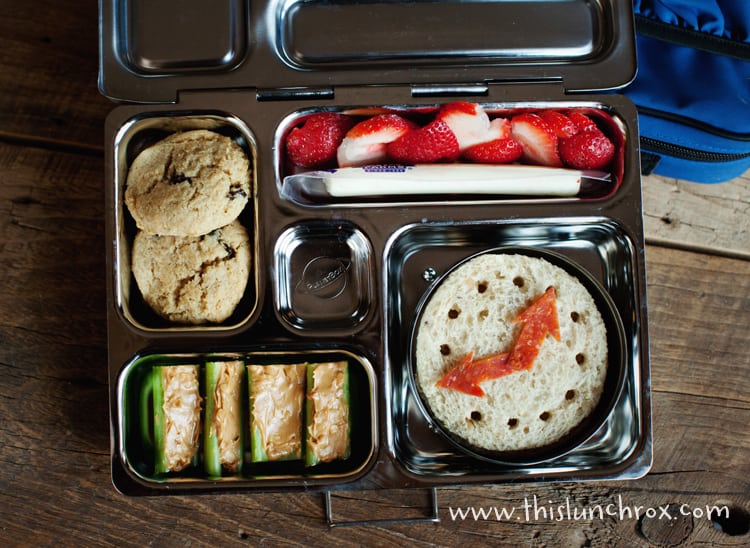 It's easy to turn an ordinary sandwich into a clock like this Reading Time Bento Box from This Lunch Rox!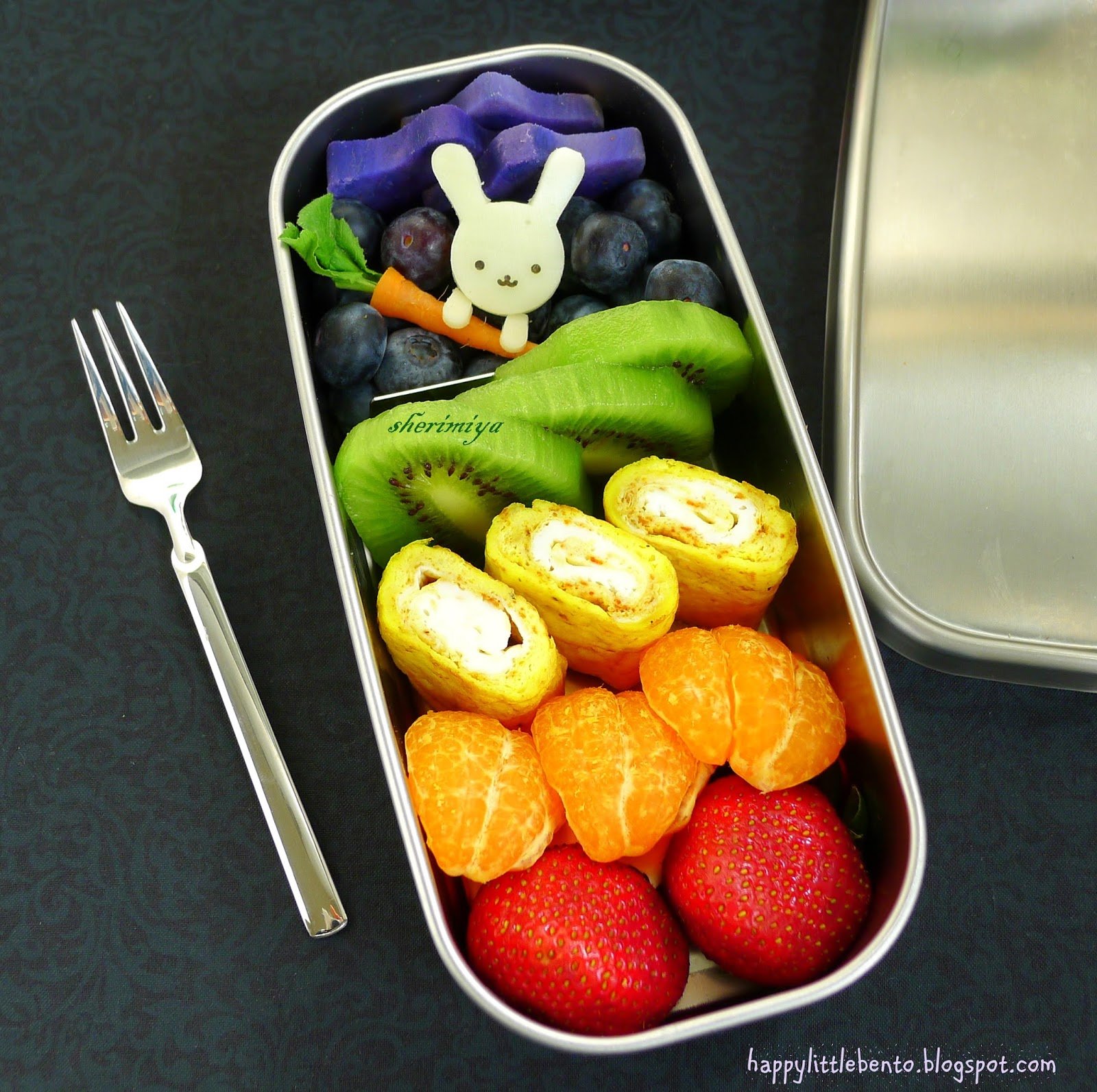 It doesn't take much effort at all to arrange this adorable Bunny Eats a Rainbow Bento Lunch Box from Happy Little Bento!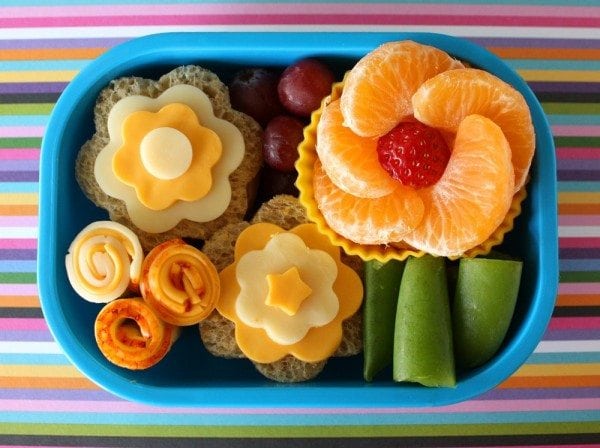 This sweet Flower Bento Box is simple to make using just a cookie cutter set and basic food arrangement!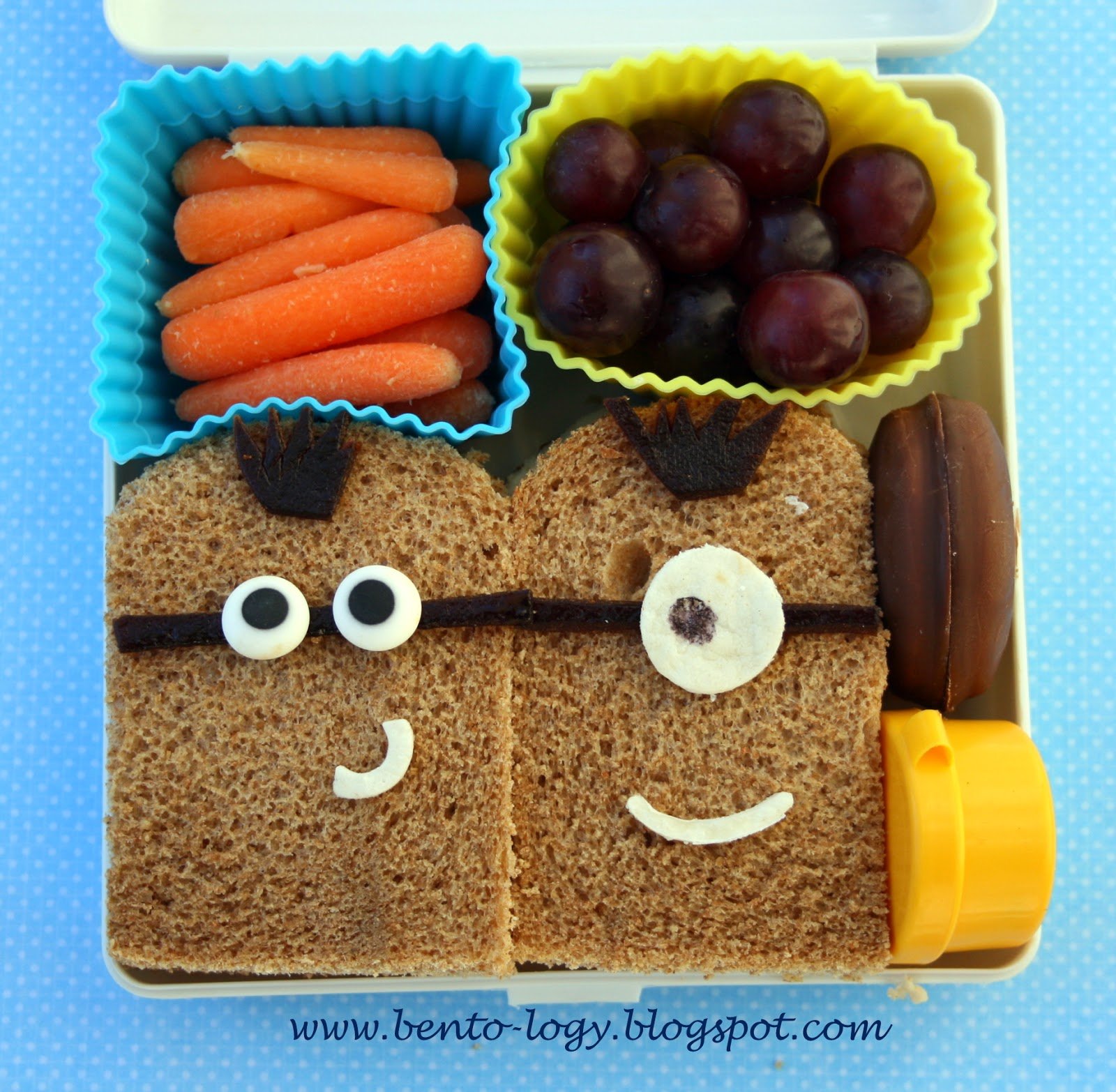 Make an easy Minion Bento Box with Bento-logy!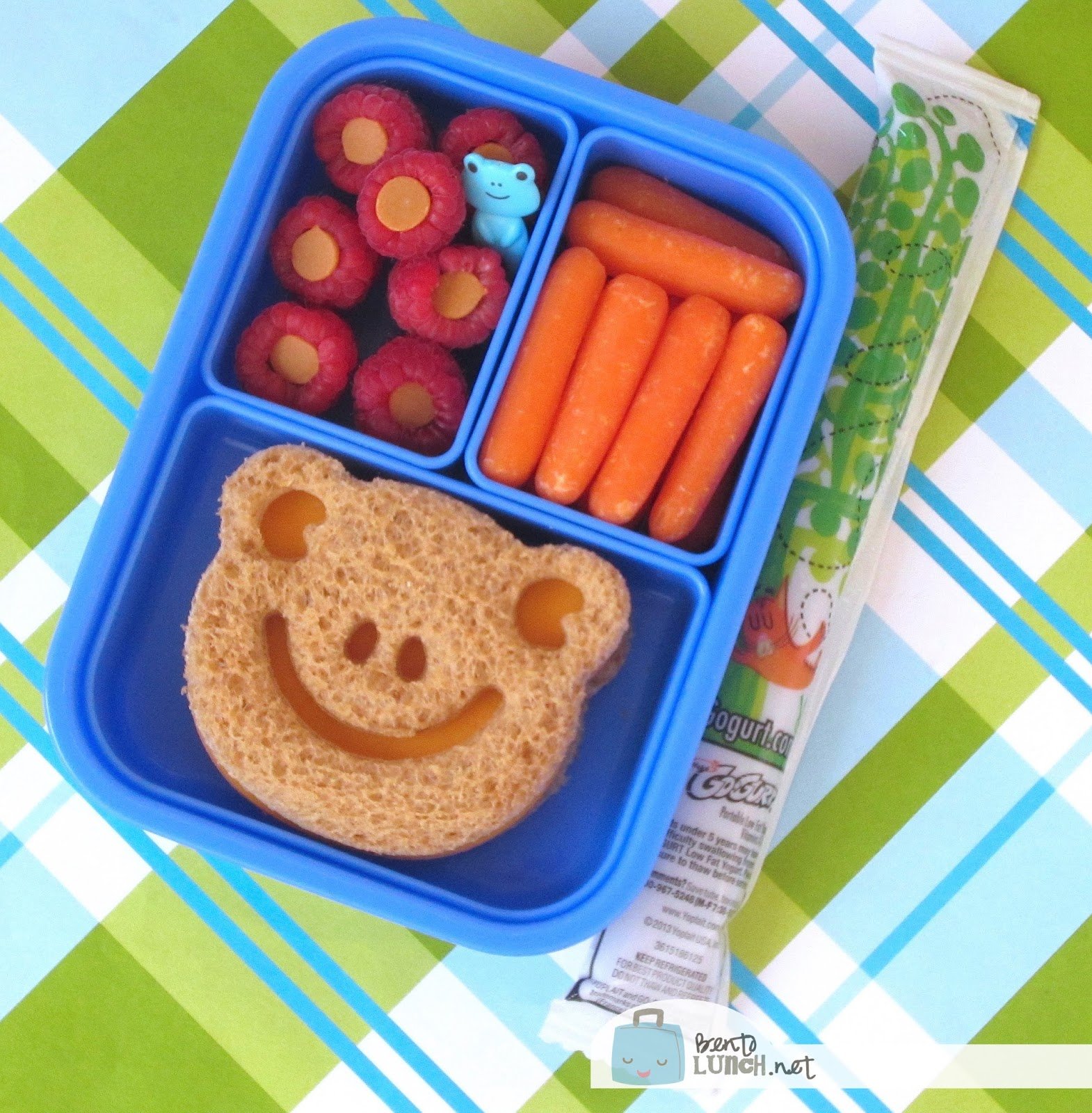 I can't get over how cute this Frog Bento Lunch Box from Bento Lunch is! And, you guessed it, it's also made using my favorite animal sandwich cutter set!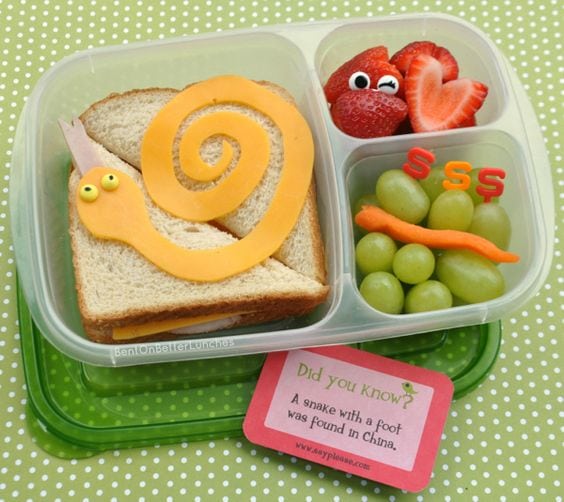 This Slithery Snake Kids Bento Box is an easy way to turn a sandwich into a creepy cute meal!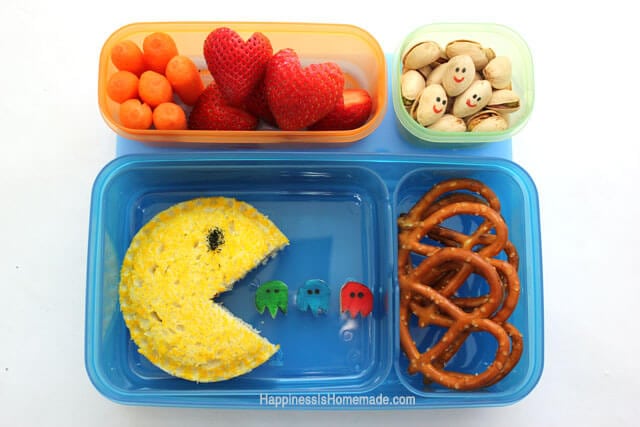 This Pac-Man Bento Box is a ton of fun!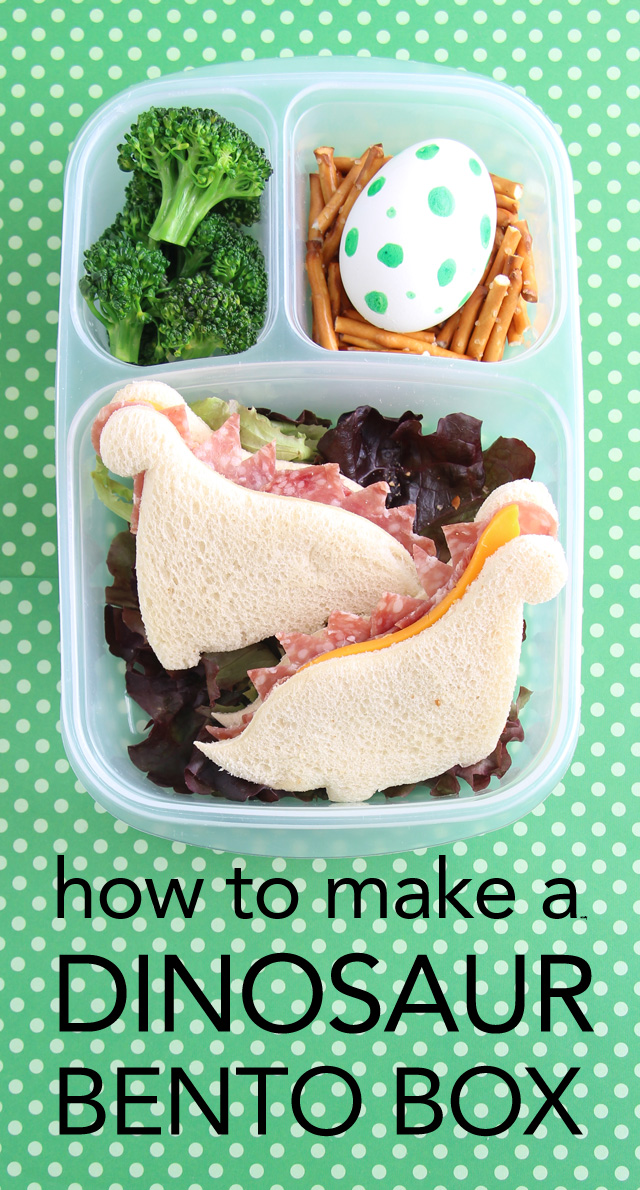 Wendolonia is a wealth of simple bento box resources including this fun Dinosaur Bento Box for kids!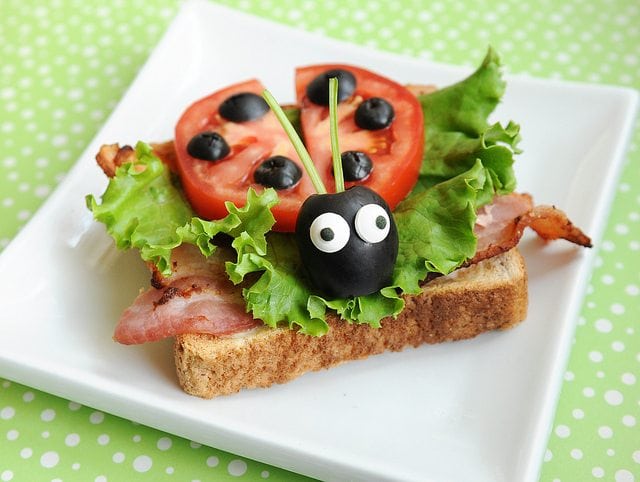 This Ladybug BLT would make a perfect bento lunch box addition!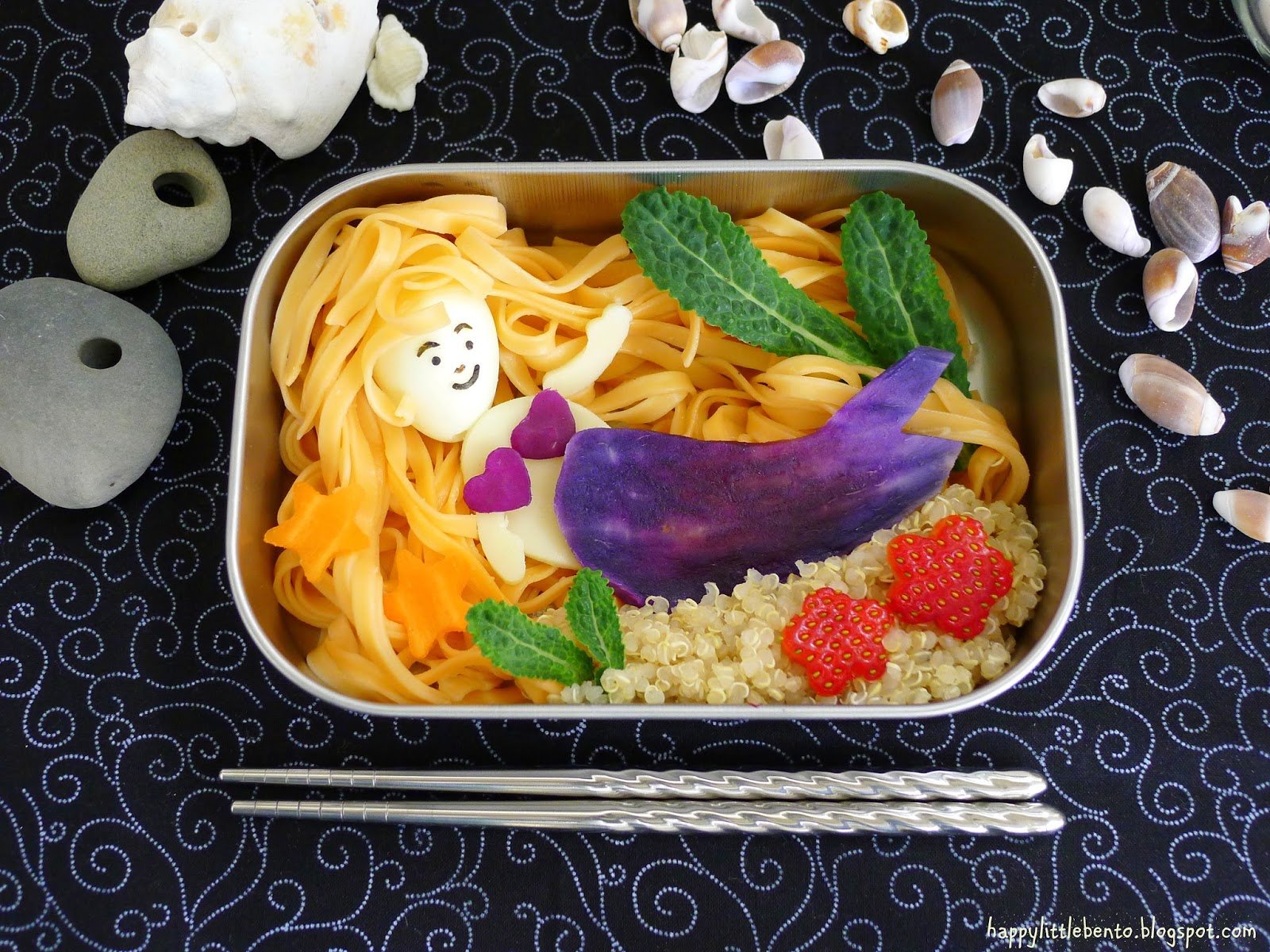 How cute is this Mermaid Bento Lunch Box from Happy Little Bento? LOVE it!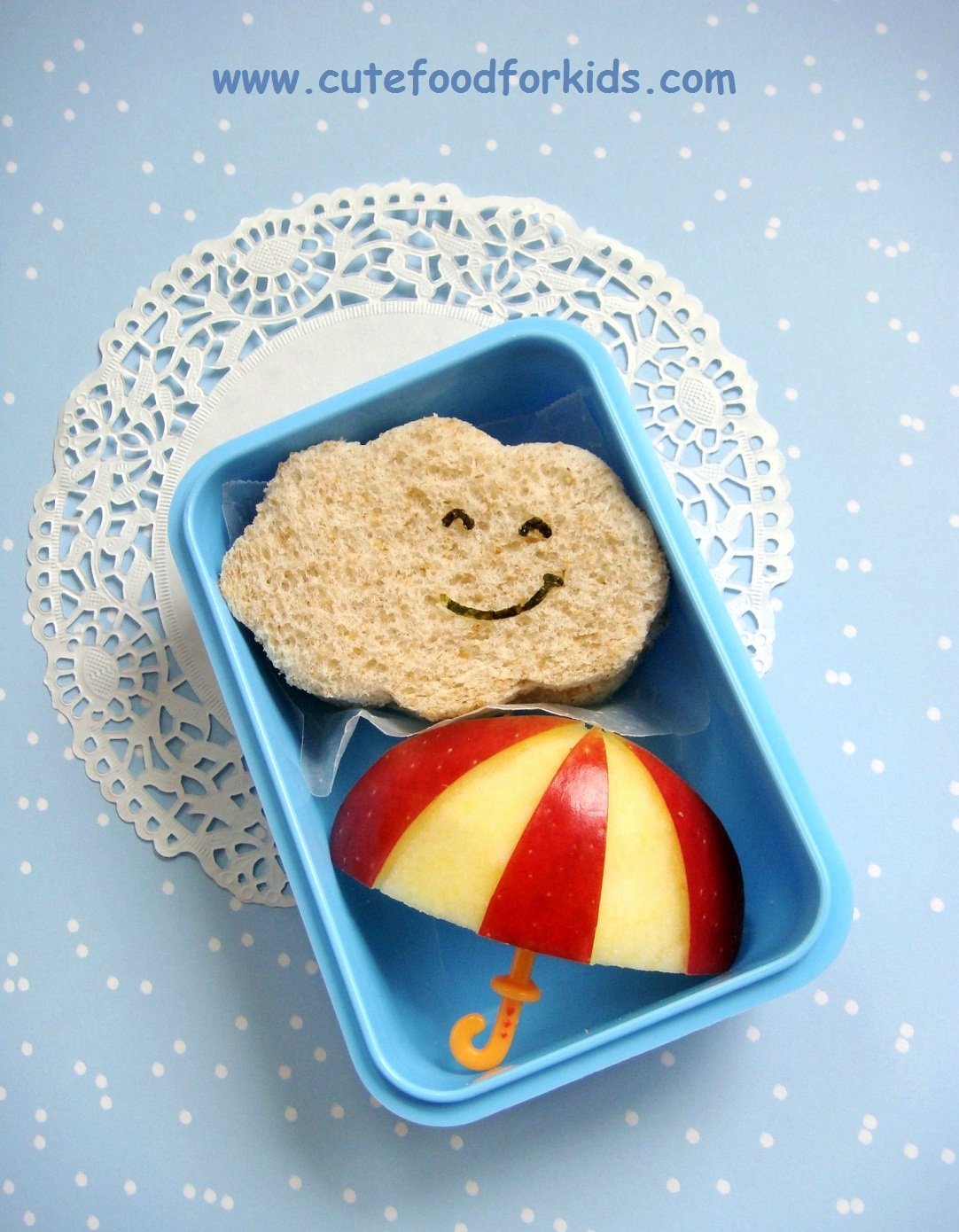 I absolutely adore this sweet Cloud and Umbrella Bento Box from Cute Food for Kids! SO cute!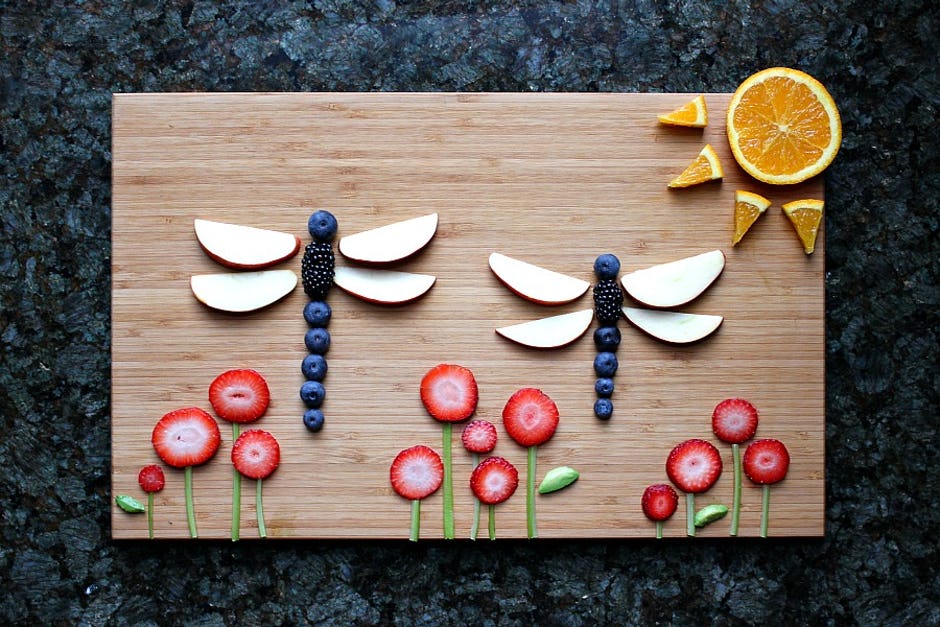 This Dragonfly and Flowers Bento Board from Driscoll's is all about the arrangement of the pieces with minimal prep necessary!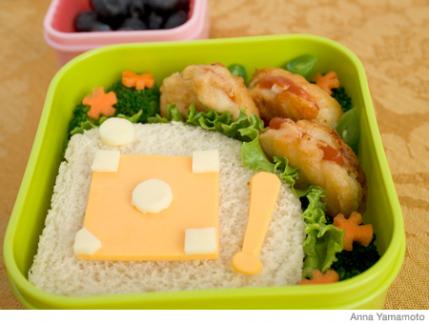 Turn your favorite sandwich into a baseball diamond with this easy tutorial from Parenting!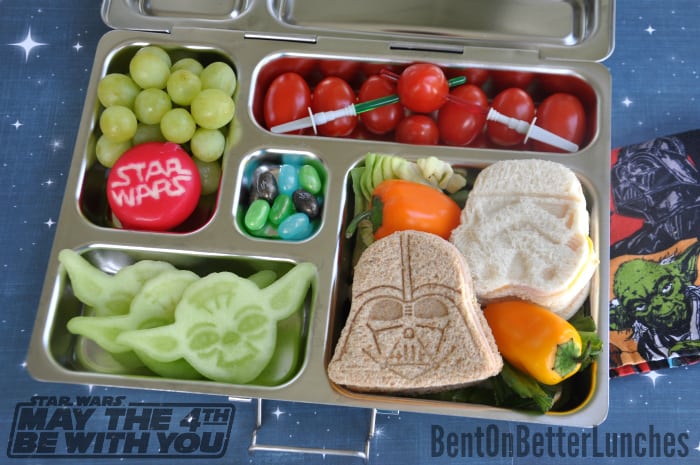 Bent On Better Lunches nailed it with this easy-to-make Star Wars Bento Lunch Box idea!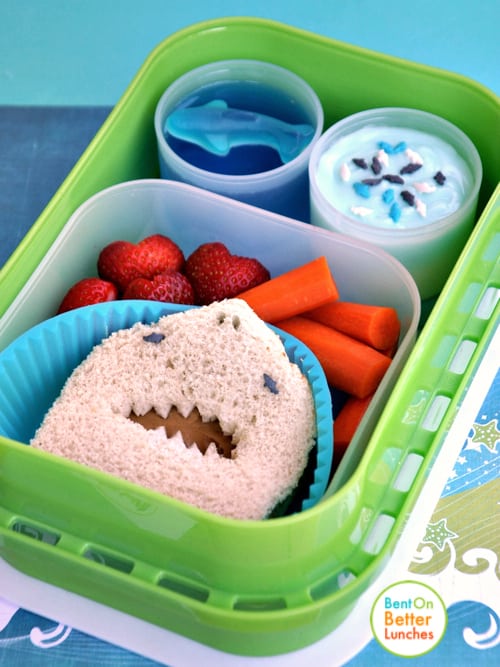 And this Shark Week Bento Box is super fun, too!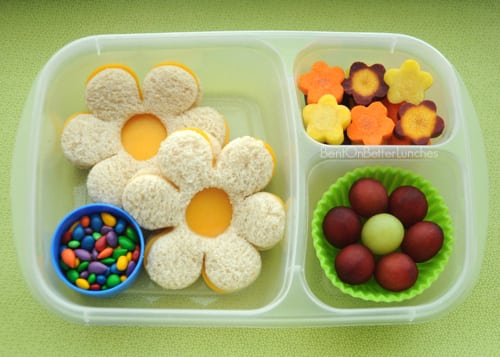 This Bloomin' Bento Box is super quick, easy, and adorable!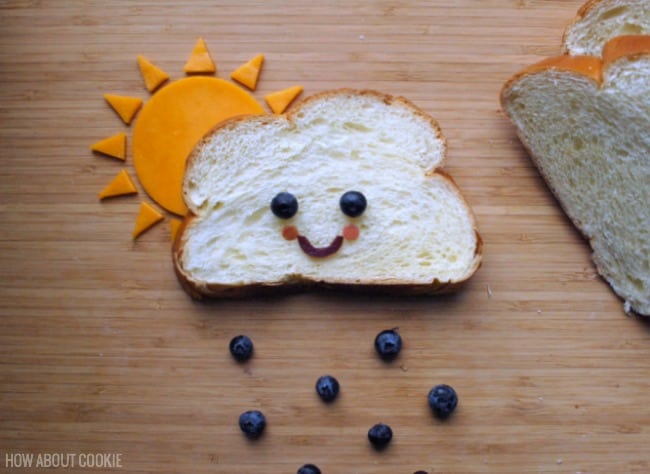 This sweet Challah Bread Cloud is so cute and super easy to make!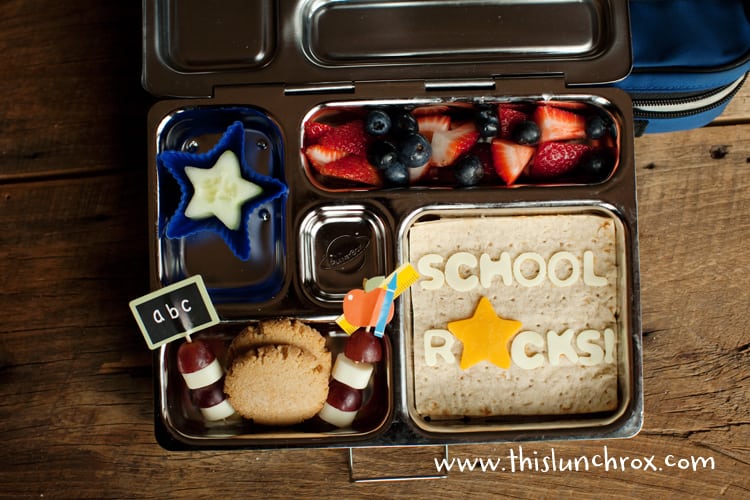 This School Rocks Bento Lunch Box would make a great first day of school lunch!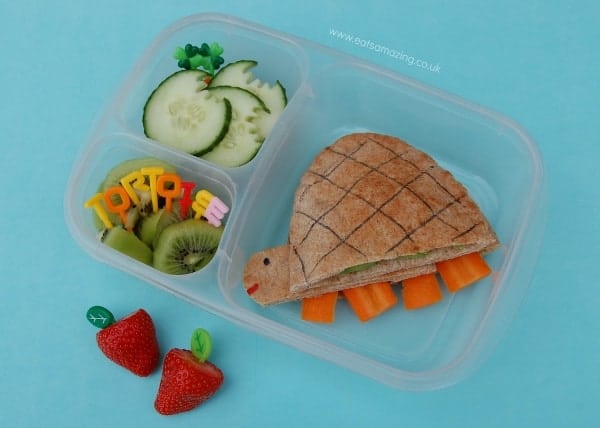 Make a quick and easy Tortise Bento Lunch Box using pita pockets and a food coloring marker!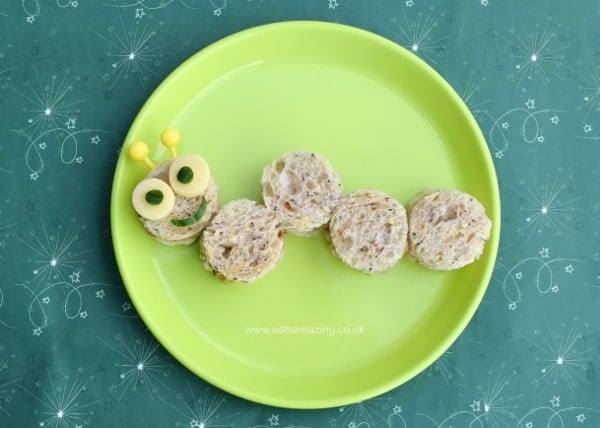 You can't get much easier than this cute Caterpillar Sandwich!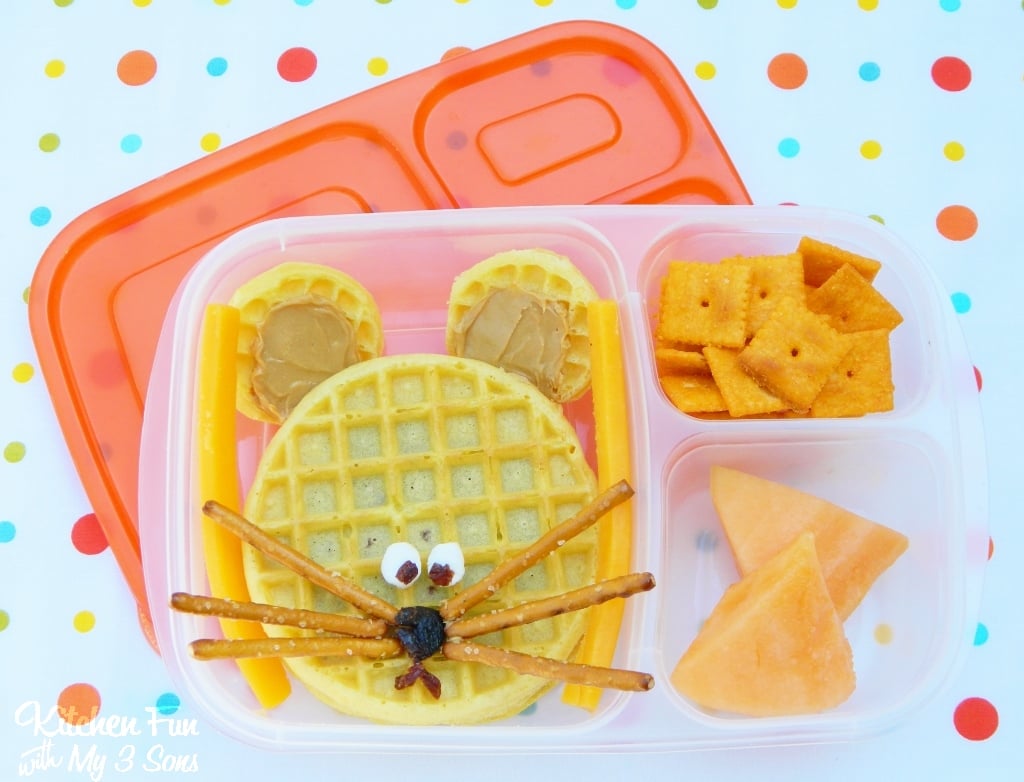 Eeek! This Waffle & PB Mouse Bento Box is the cutest!
WANT MORE BACK TO SCHOOL GAMES & ACTIVITIES? GRAB OUR MEGA BUNDLE ON SALE NOW!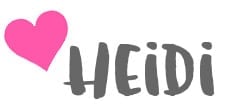 Pin these Kids Bento Box Ideas for Later!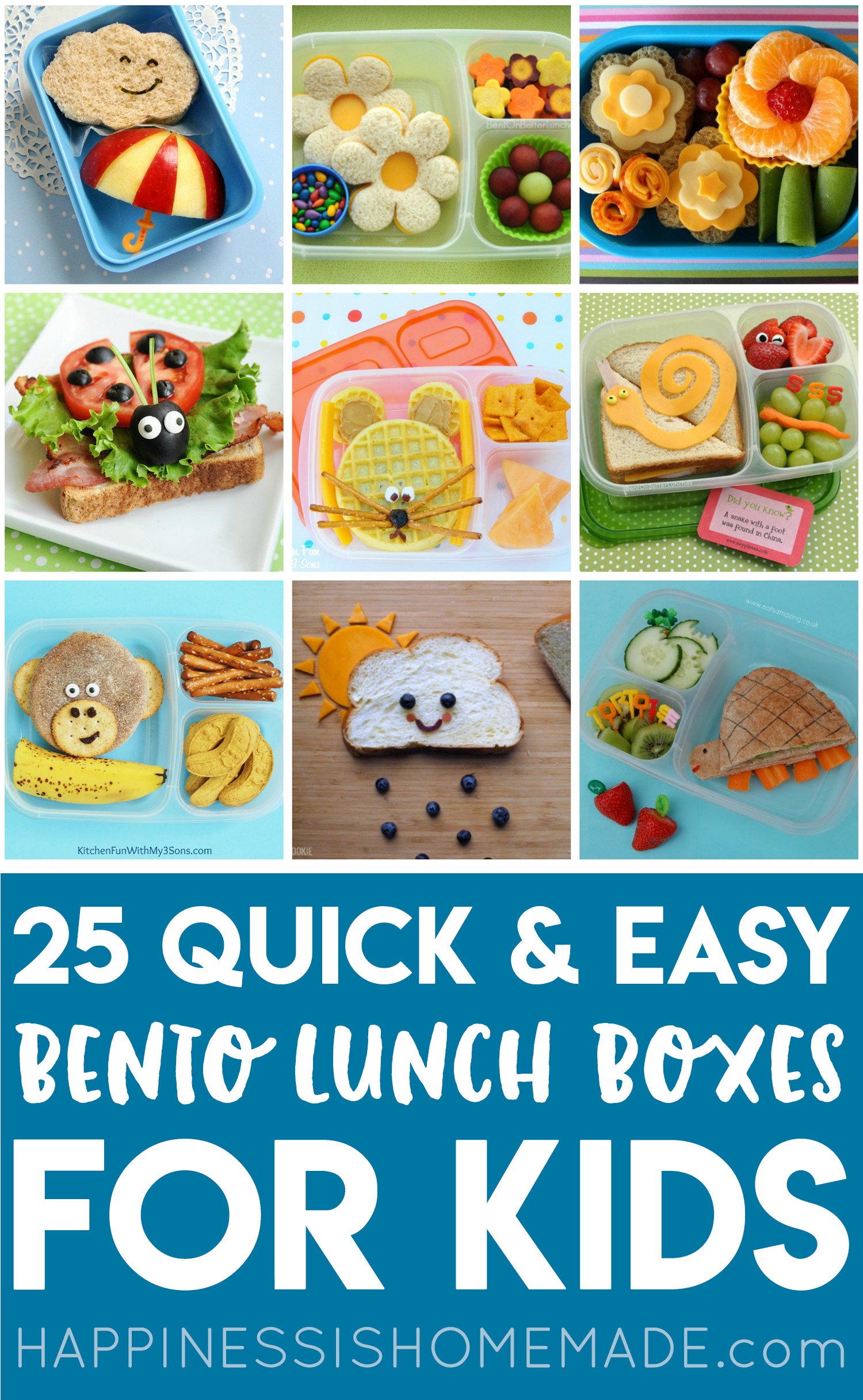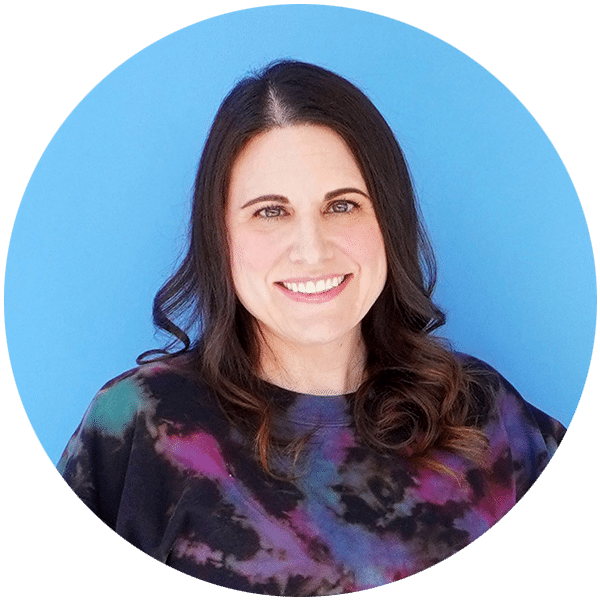 Heidi Kundin has captivated the hearts of millions with her colorful and inspiring approach to crafting, celebrations, and family fun. With over 15 years of experience, Heidi's website has become a must-visit destination for those seeking quick and easy creative ideas and last-minute solutions. Her warm personality shines through her posts, inviting readers to join her on a creative journey that's fun, rewarding, and achievable.