4th of July Kids Craft: Fireworks Painting
This post and its photos may contain affiliate links. As an Amazon associate I earn from qualifying purchases. If you make a purchase through these links, I may receive a small commission at no extra cost to you!
Fireworks Painting is a quick and easy 4th of July kids craft activity that can keep little ones entertained for ages! Lots of fun for kids ages 2-12 (with minimal adult assistance)!
My kids LOVE the 4th of July, and they wanted to make a patriotic holiday kids craft "all by ourselves" (with minimal adult assistance). I suggested that we check our recycling bin to get some inspiration, and they came up with these super awesome 4th of July fireworks paintings – created almost entirely on their own!
Supplies Needed for 4th of July Fireworks Painting: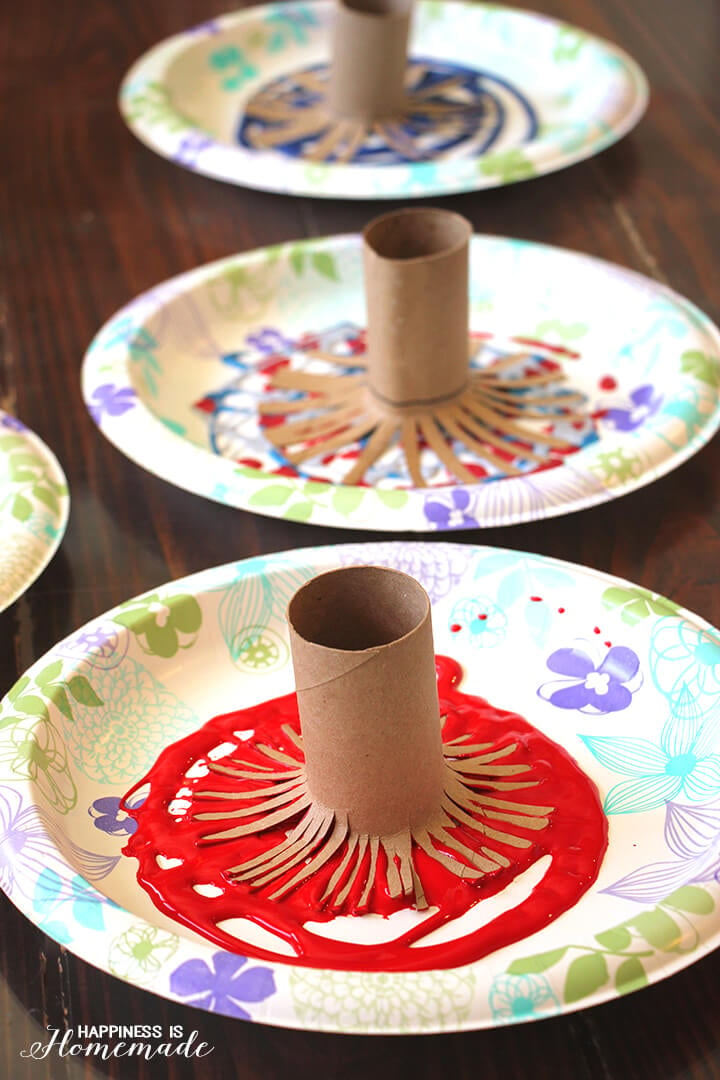 Start by cutting a toilet paper roll into 2″ long fringes. Open up the fringe so that it lays flat against the table, and place the roll onto a paper plate that has been covered in a thin layer of tempera or acrylic paint. For our fireworks, we used four rolls/plates – red, white, blue, and a glittery mix of all three colors.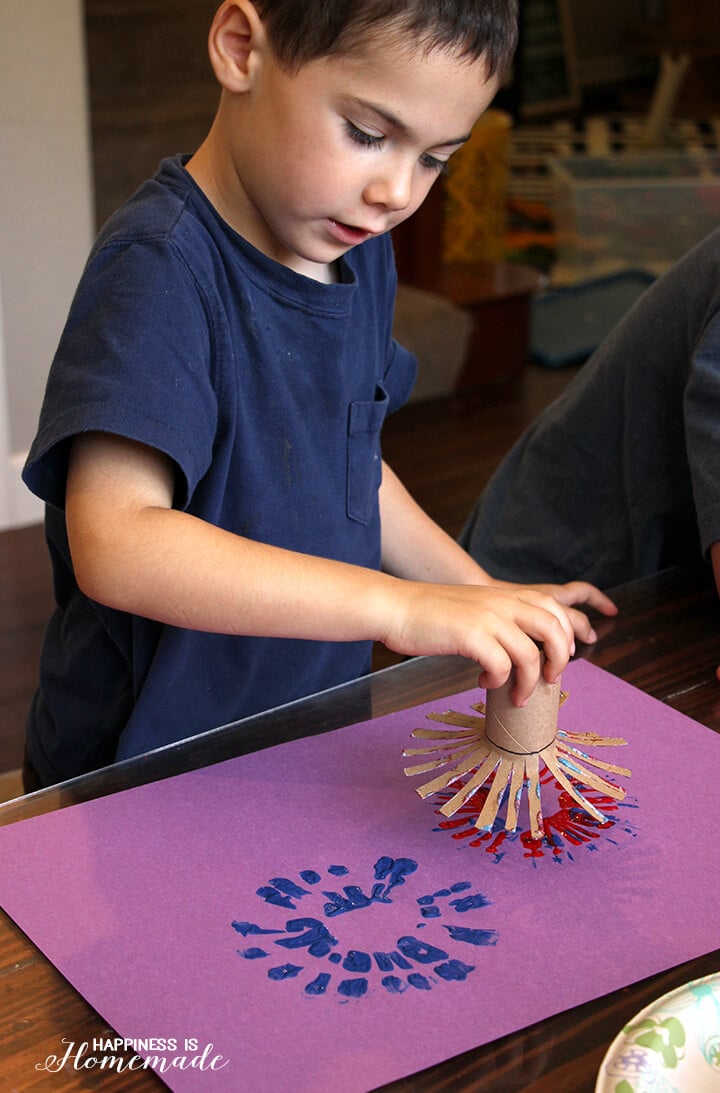 Just take the roll, dip the fringe in the paint, and stamp it onto your paper. Easy peasy!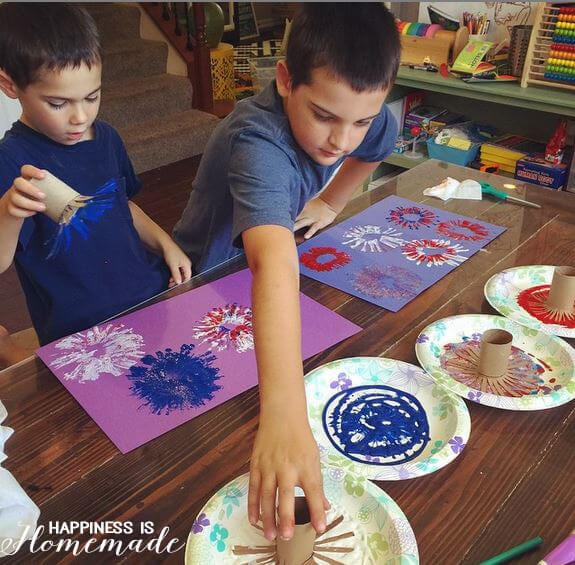 I knew that my 4-year-old would love this activity, but I didn't realize how much fun my older boys (ages 8 & 9) would have with it too! They each made several different paintings, and it kept them all busy for over an hour!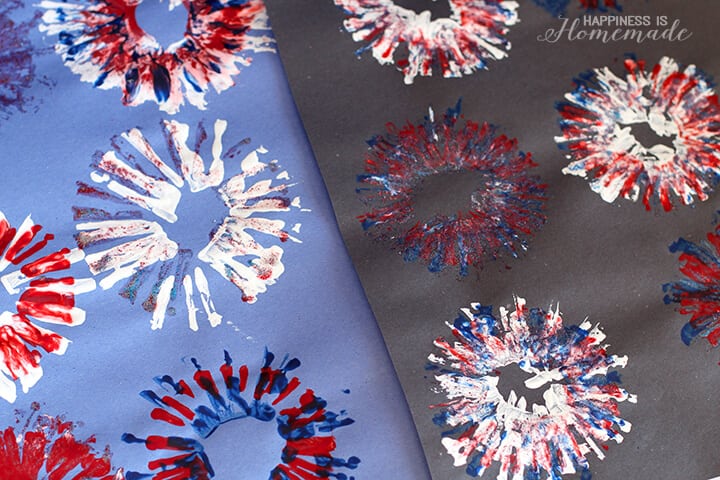 This 4th of July kids craft and art activity was SO much fun! I love quick and easy holiday projects that don't require a lot of prep work or time, and these 4th of July fireworks paintings fit the bill perfectly!

If you like this 4th of July Kids Craft, don't forget to pin it!

You Might Also Like: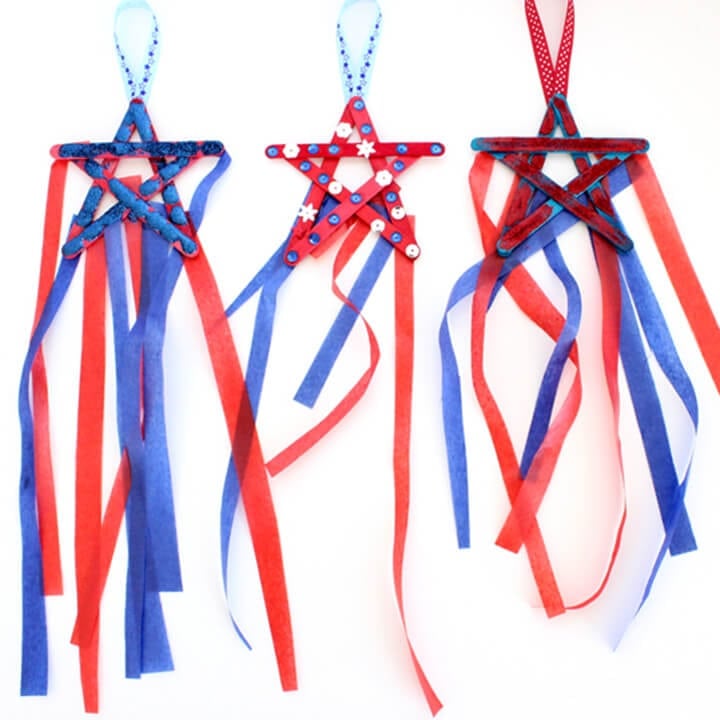 Patriotic Star Streamers Kids Craft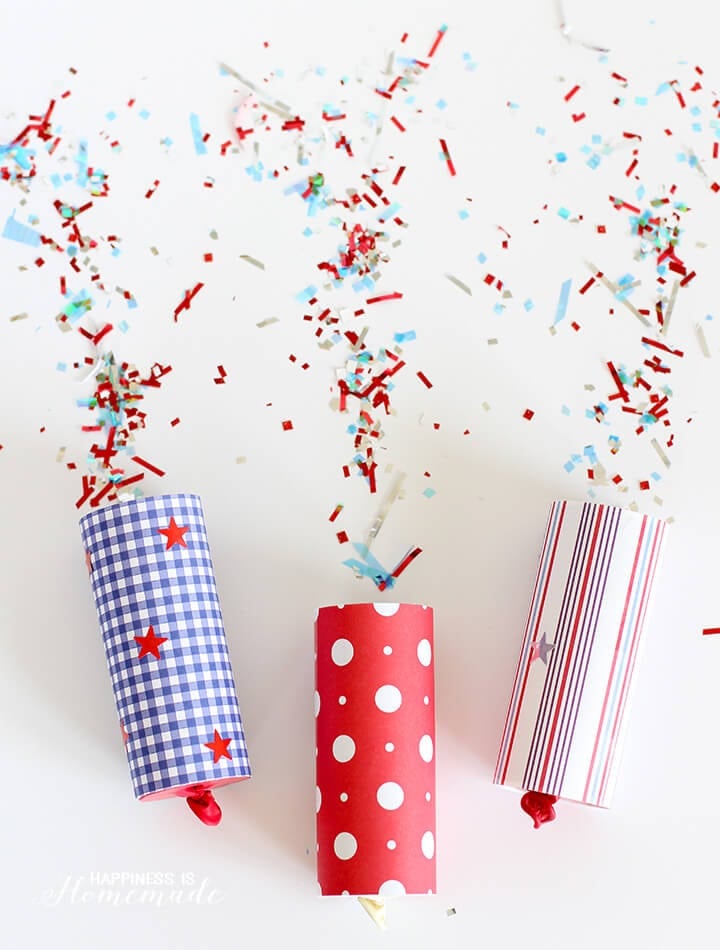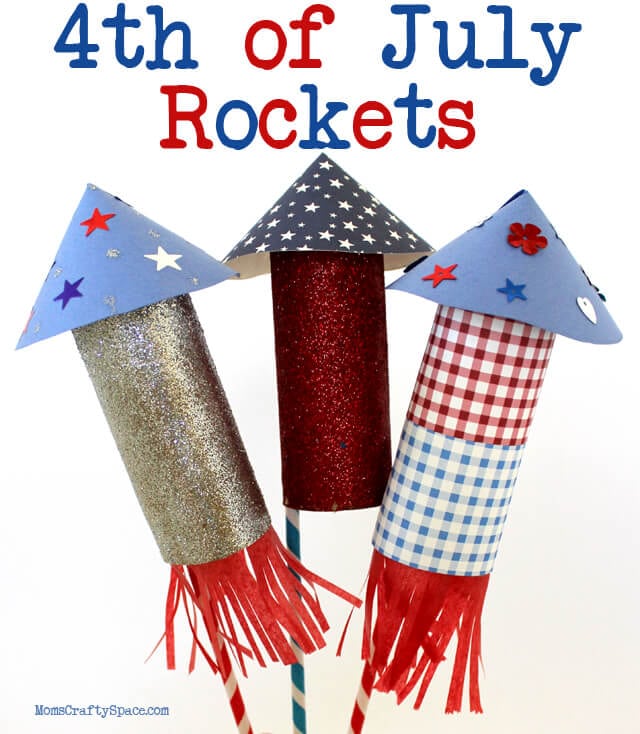 4th of July Rockets Kids Craft
[riview id=260 num=2000 orderby=title order=asc size=200×200 showtitle=always lightbox=0]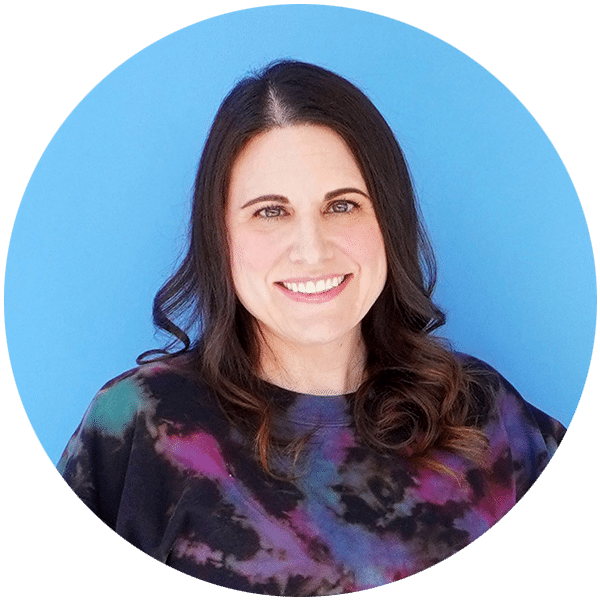 Heidi Kundin has captivated the hearts of millions with her colorful and inspiring approach to crafting, celebrations, and family fun. With over 15 years of experience, Heidi's website has become a must-visit destination for those seeking quick and easy creative ideas and last-minute solutions. Her warm personality shines through her posts, inviting readers to join her on a creative journey that's fun, rewarding, and achievable.