Christmas Tree Piñata Party Favors
This post and its photos may contain affiliate links. As an Amazon associate I earn from qualifying purchases. If you make a purchase through these links, I may receive a small commission at no extra cost to you!
These cute Christmas tree piñatas are packed full of goodies and tasty treats, so they do double duty as both holiday decor AND party favors for your Christmas party guests!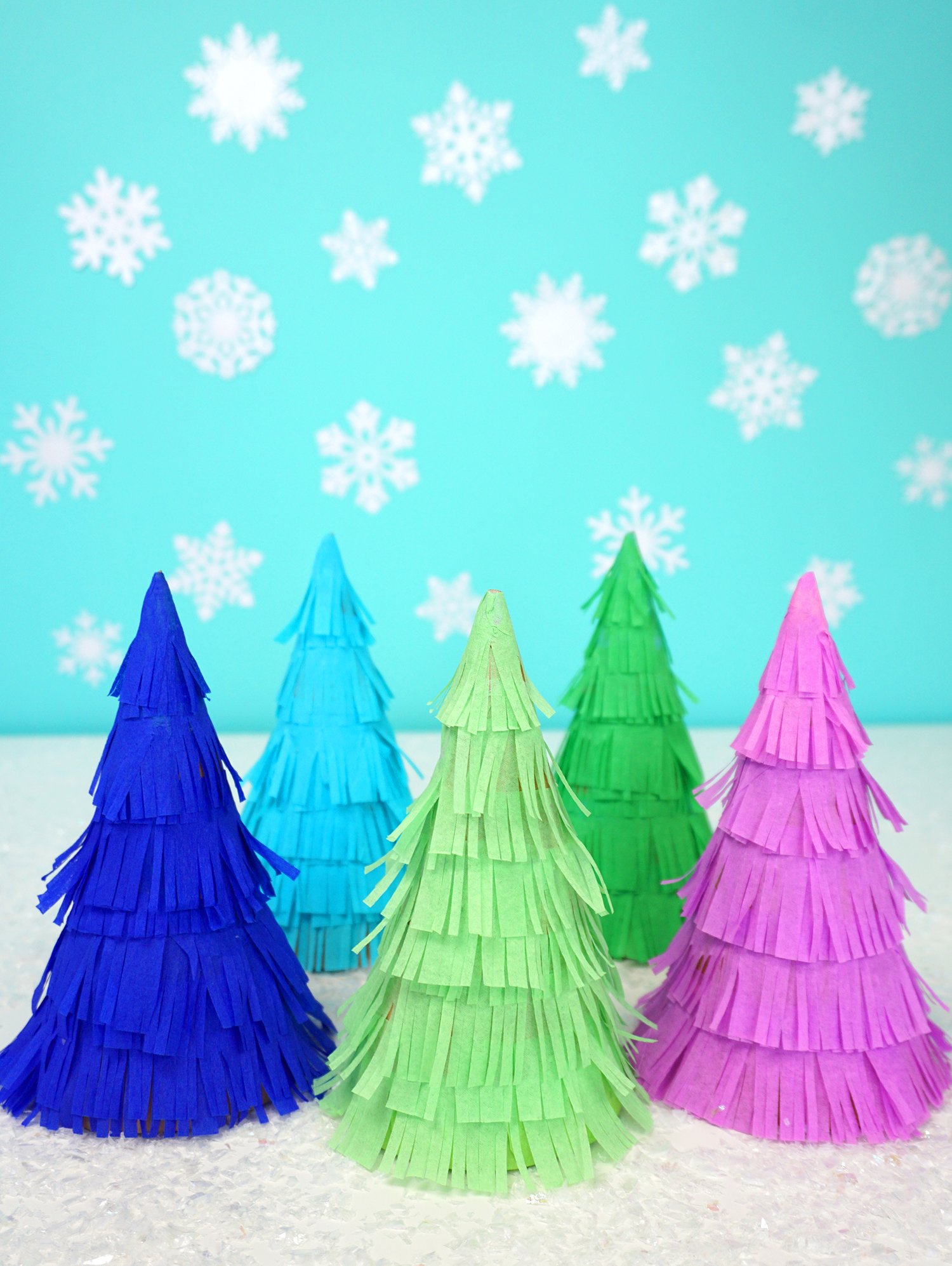 DIY Mini Christmas Tree Piñatas
These cute little Christmas tree piñata decorations are one of my most favorite holiday crafts EVER! They're SO dang cute! Not only are they adorable, they're also filled with candy and treats so they're the perfect take-home party favor for your Christmas parties!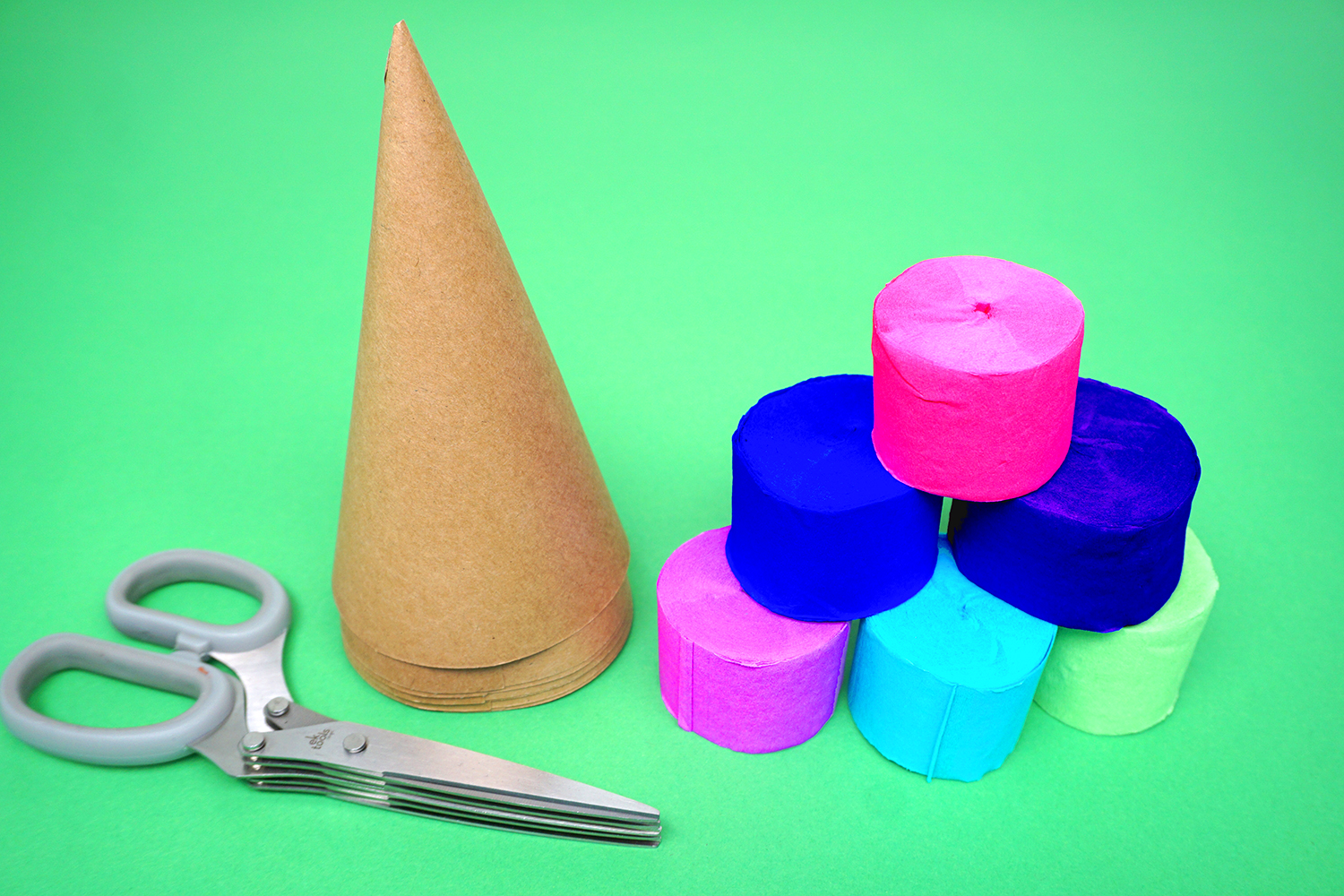 WHAT YOU'LL NEED TO MAKE MINI CHRISTMAS TREE PINATAS: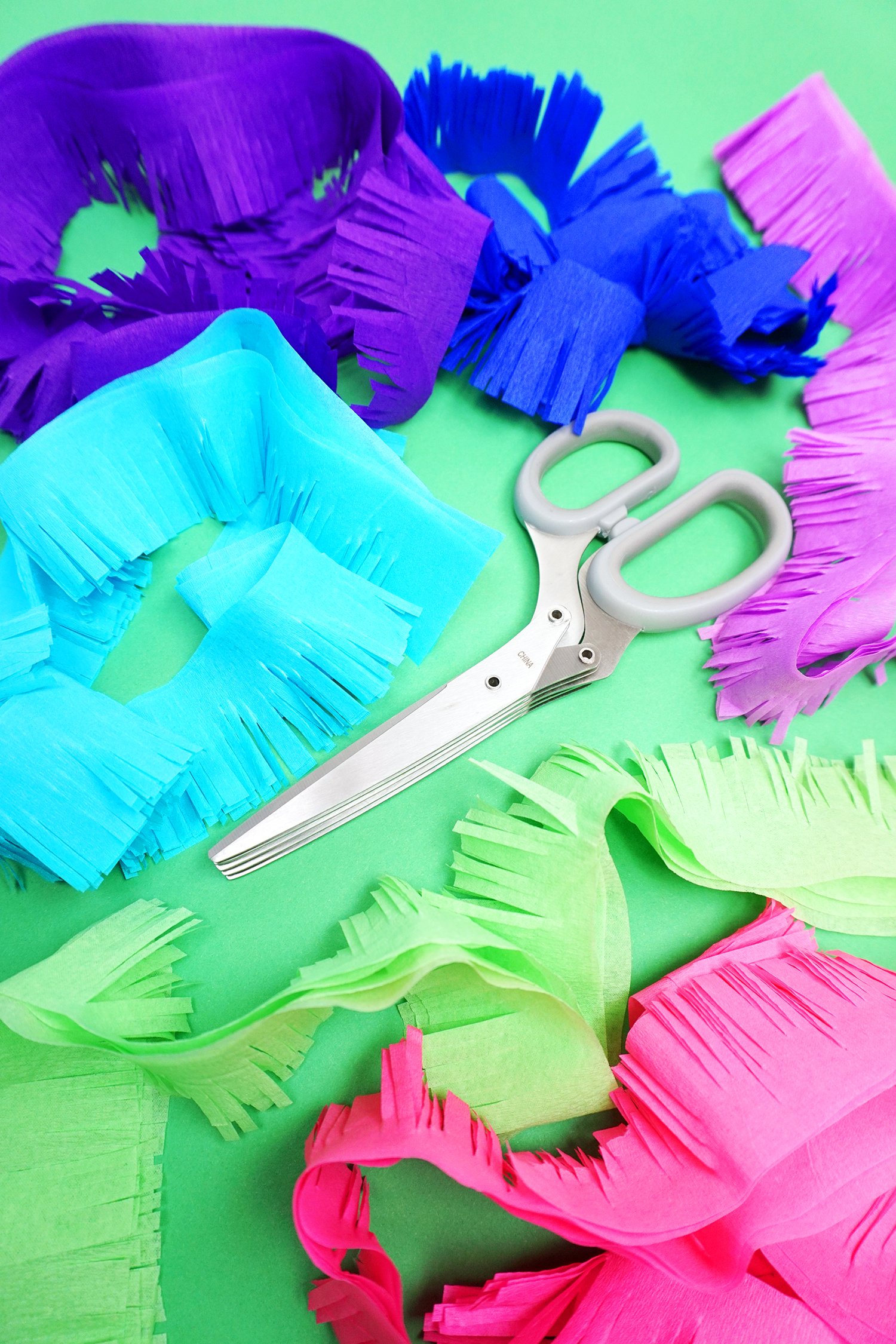 Use the fringe scissors to cut long lengths of fringe from the crepe paper streamers. You will need about 7-8′ per tree.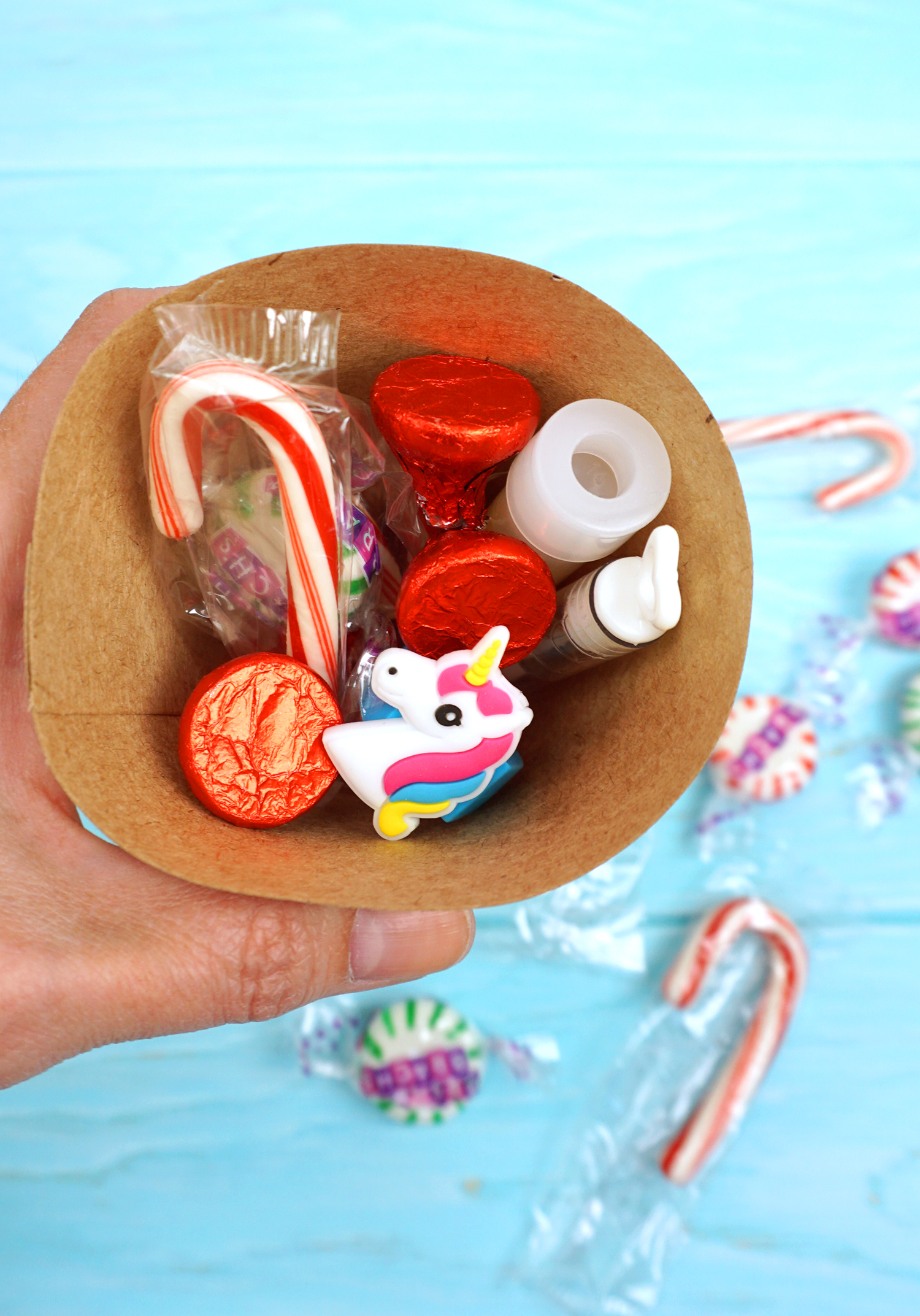 Fill the cone with candies and small novelty items.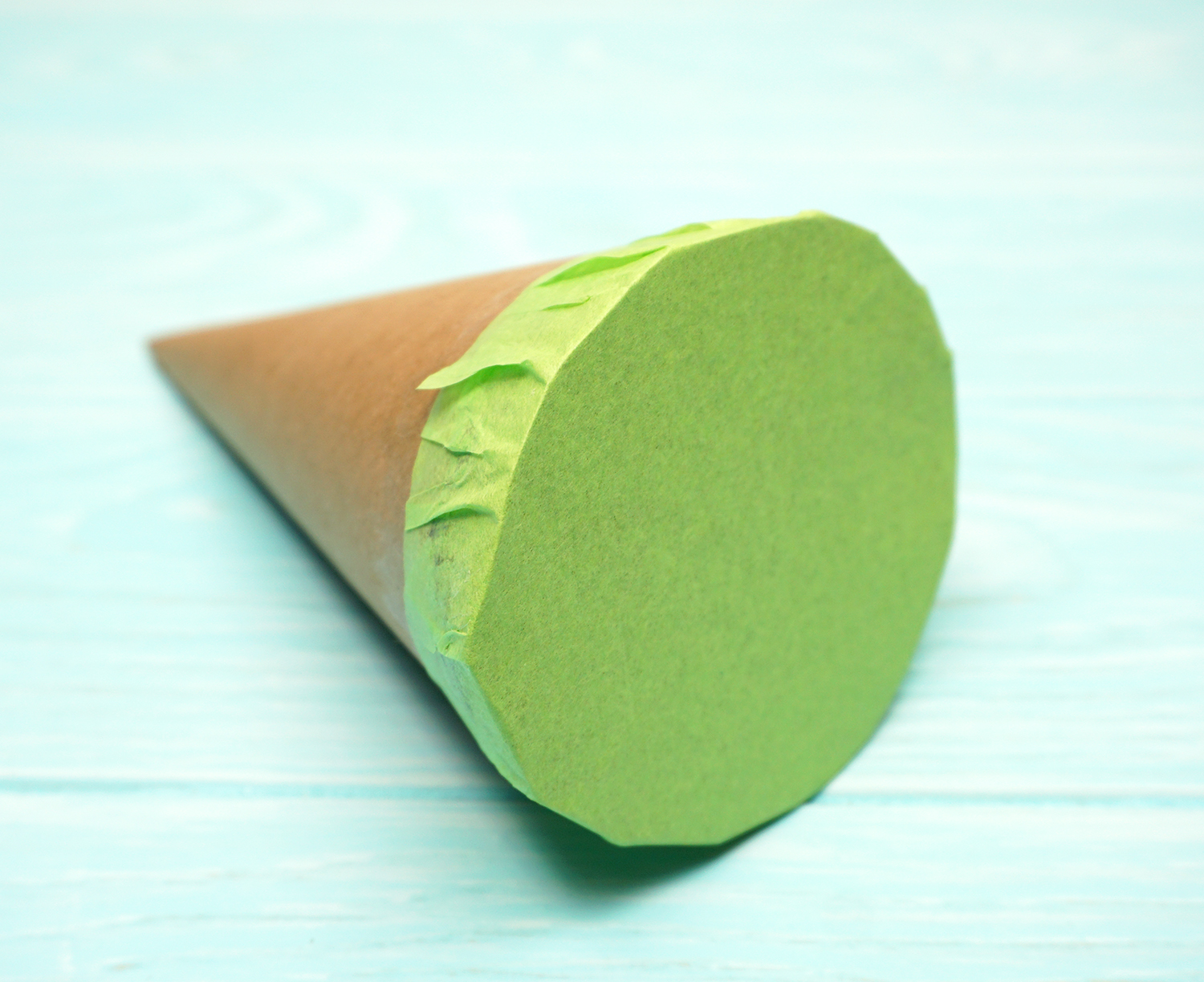 Use a piece of tissue paper to seal the end of the cone. You may need to use an extra layer or two of tissue paper if the goodies inside the cone are extra heavy.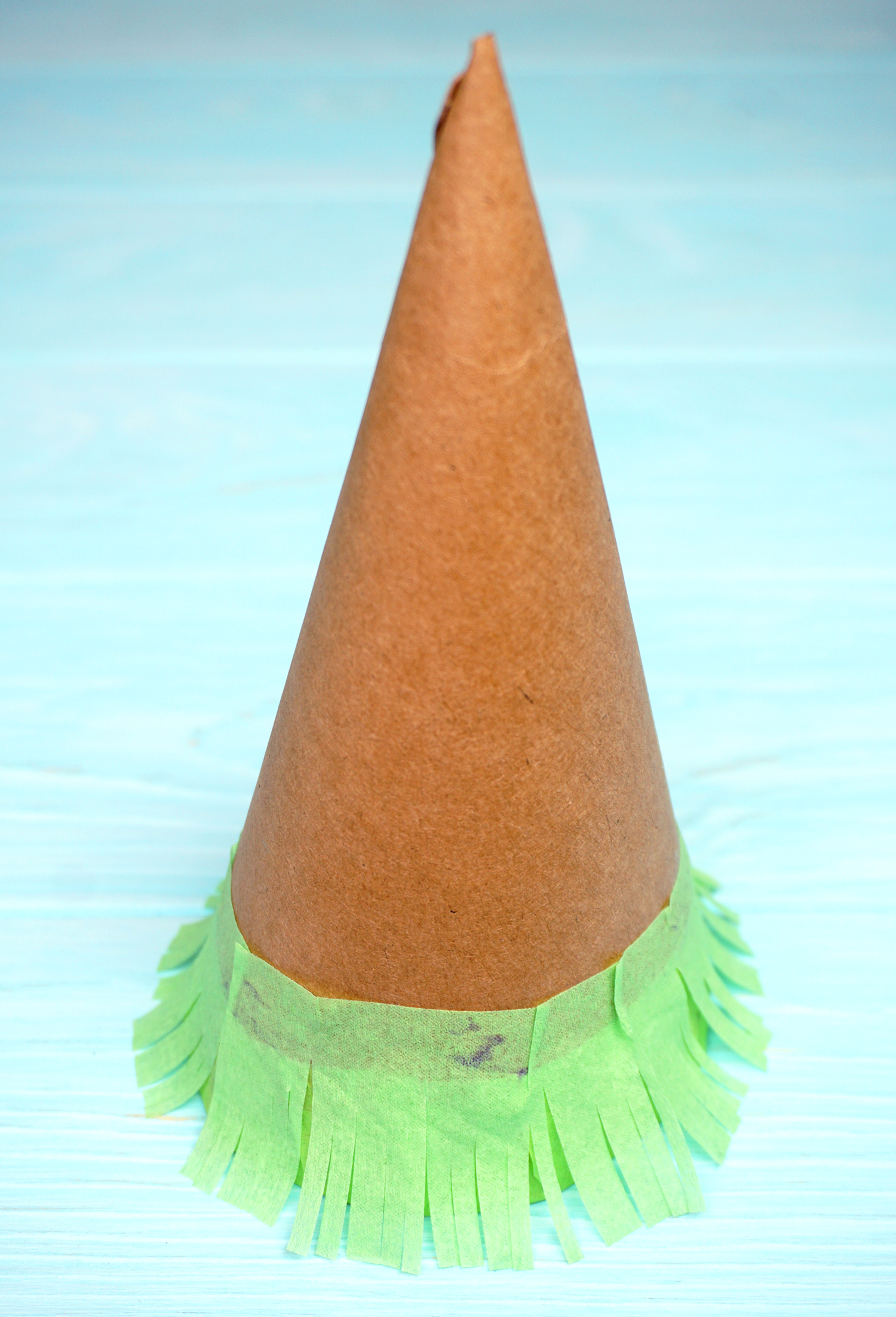 Starting at the base of the cone, use the glue stick to attach rows of fringe to the paper cone. Allow to dry completely.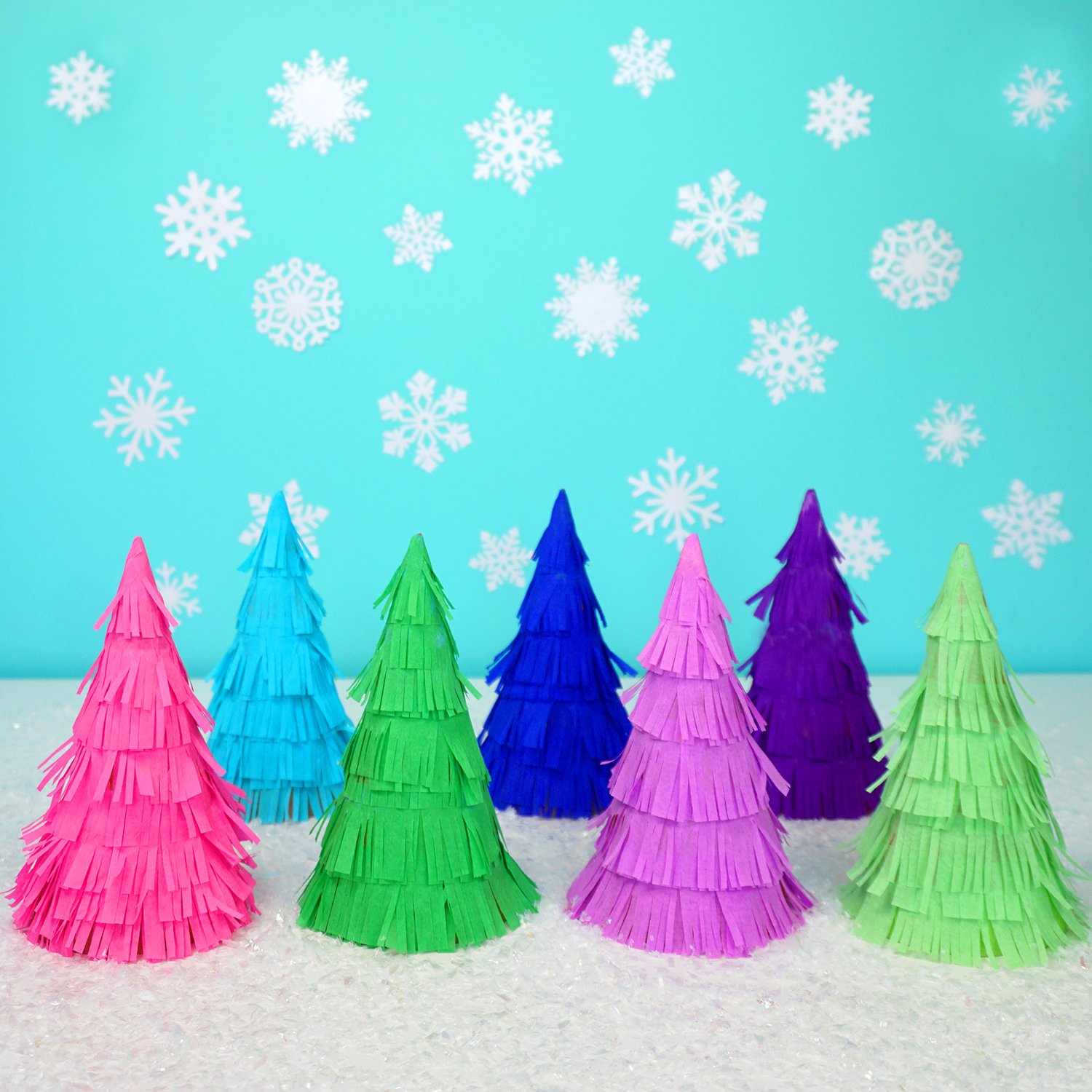 Now, repeat the process until you have an entire forest of colorful Christmas tree piñatas!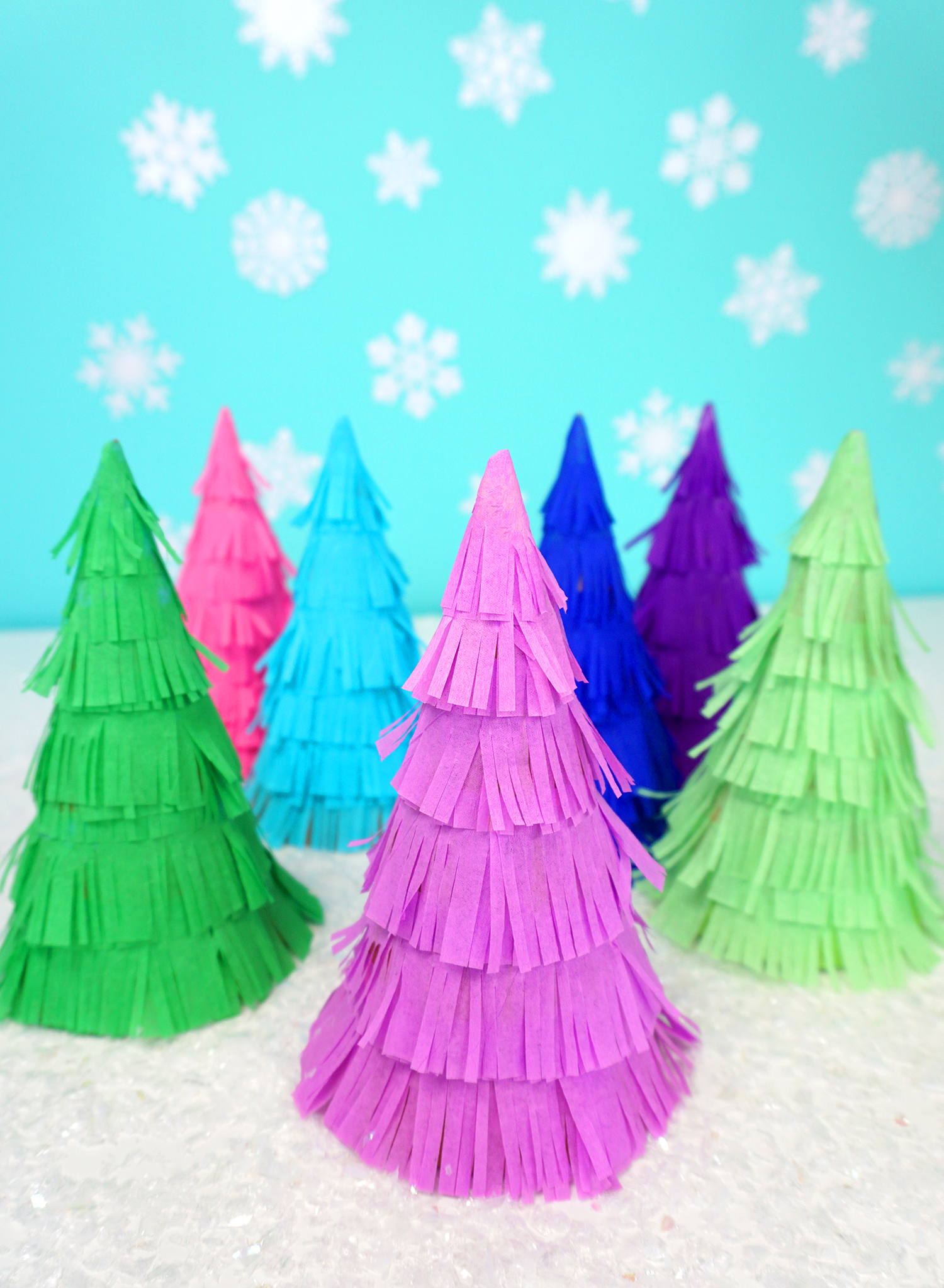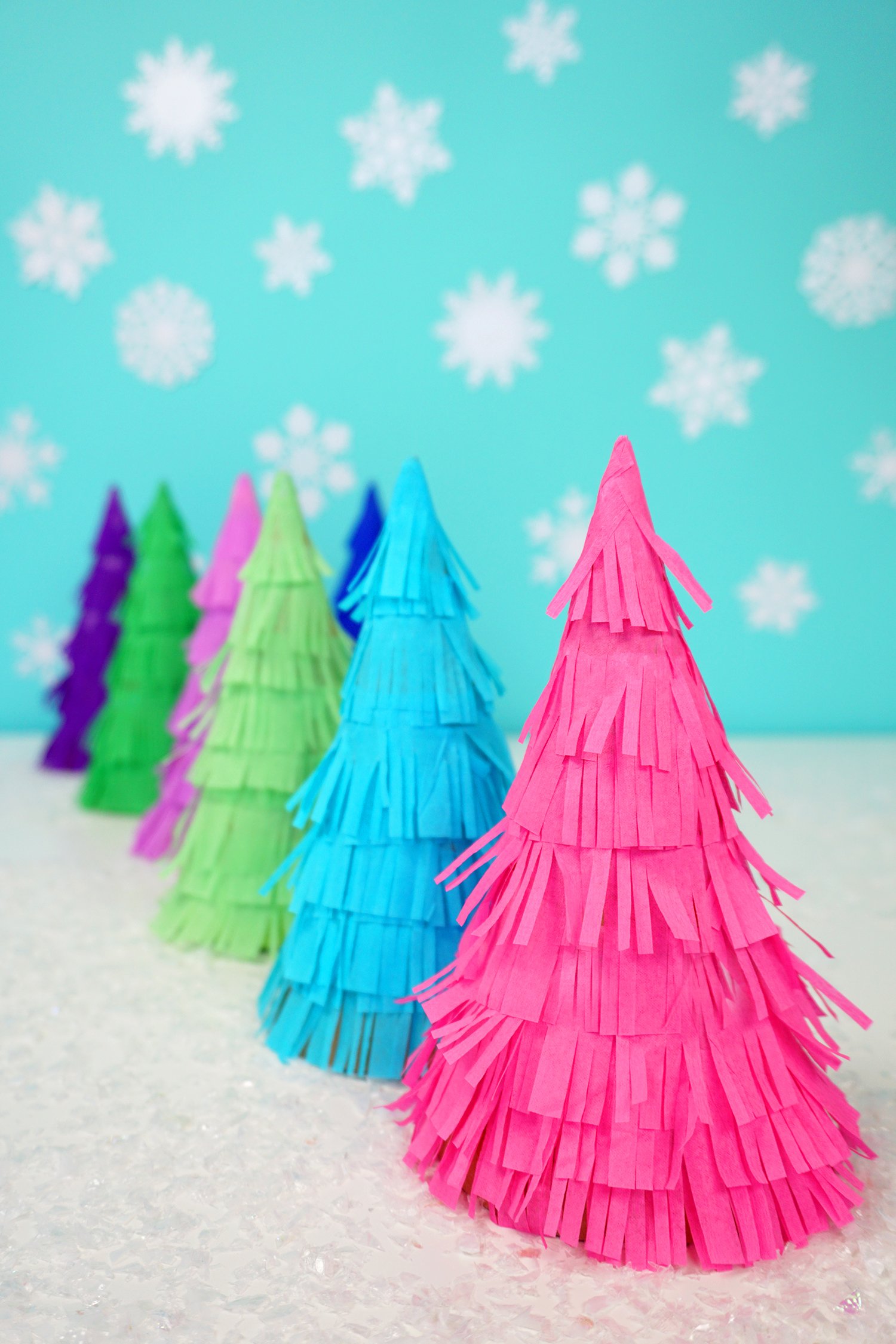 I seriously can't get over how cute these are AND how easy they are to make!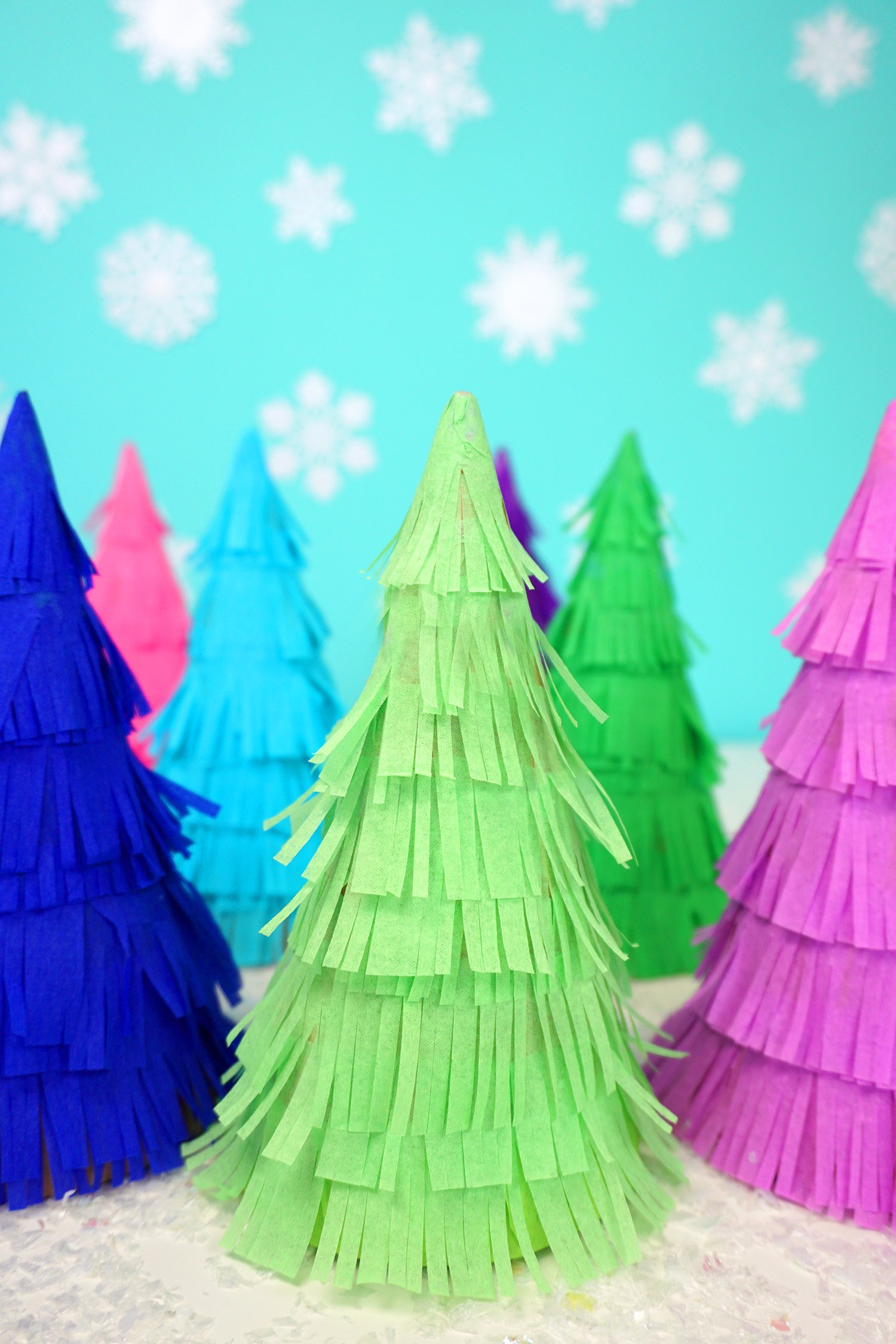 They're so simple to make that even the kids can do it! Christmas tree piñatas make a super fun Christmas treat for their friends and classmates!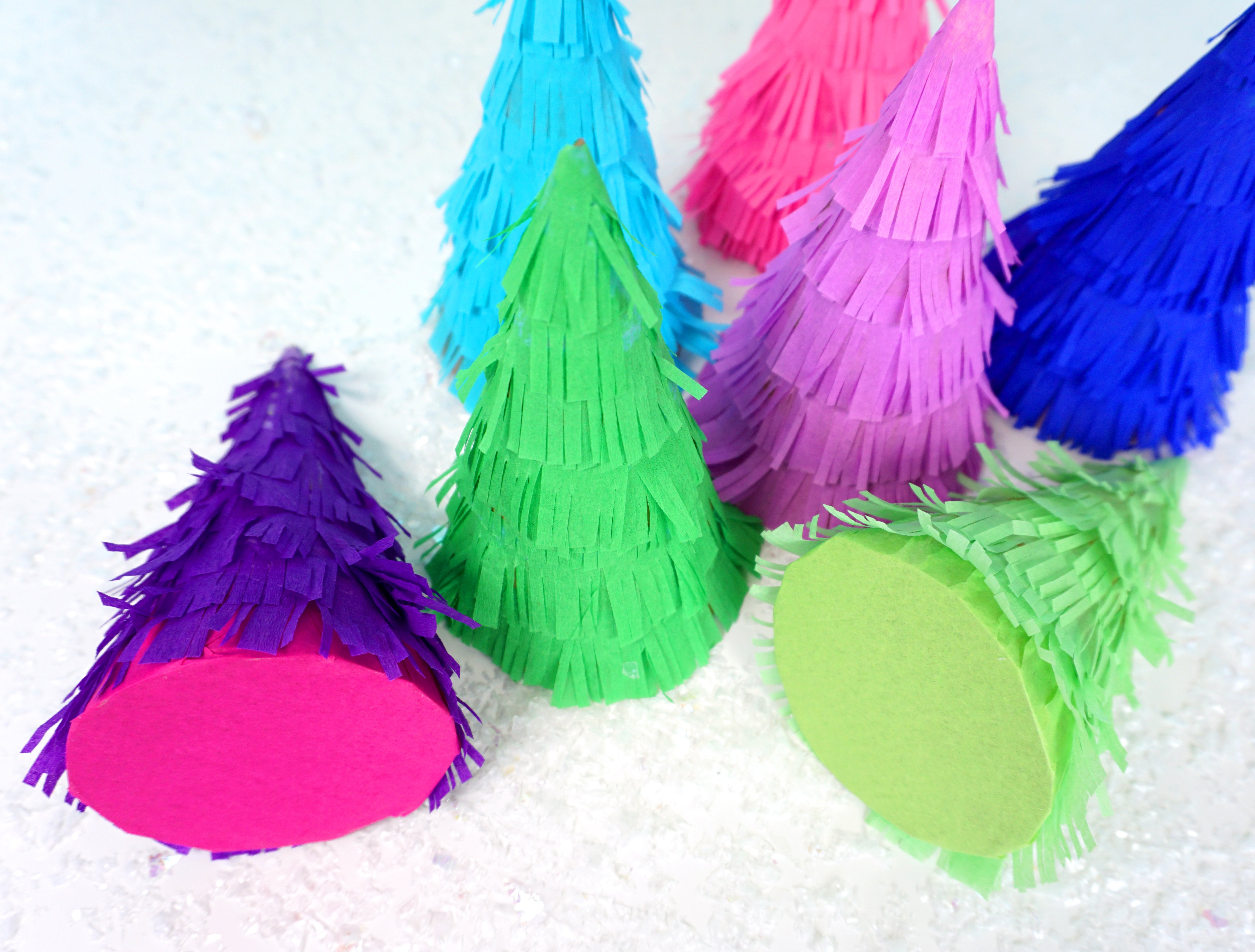 Use the Christmas tree piñatas as holiday party decorations, and then, when the party is over, it's time for even MORE piñata fun!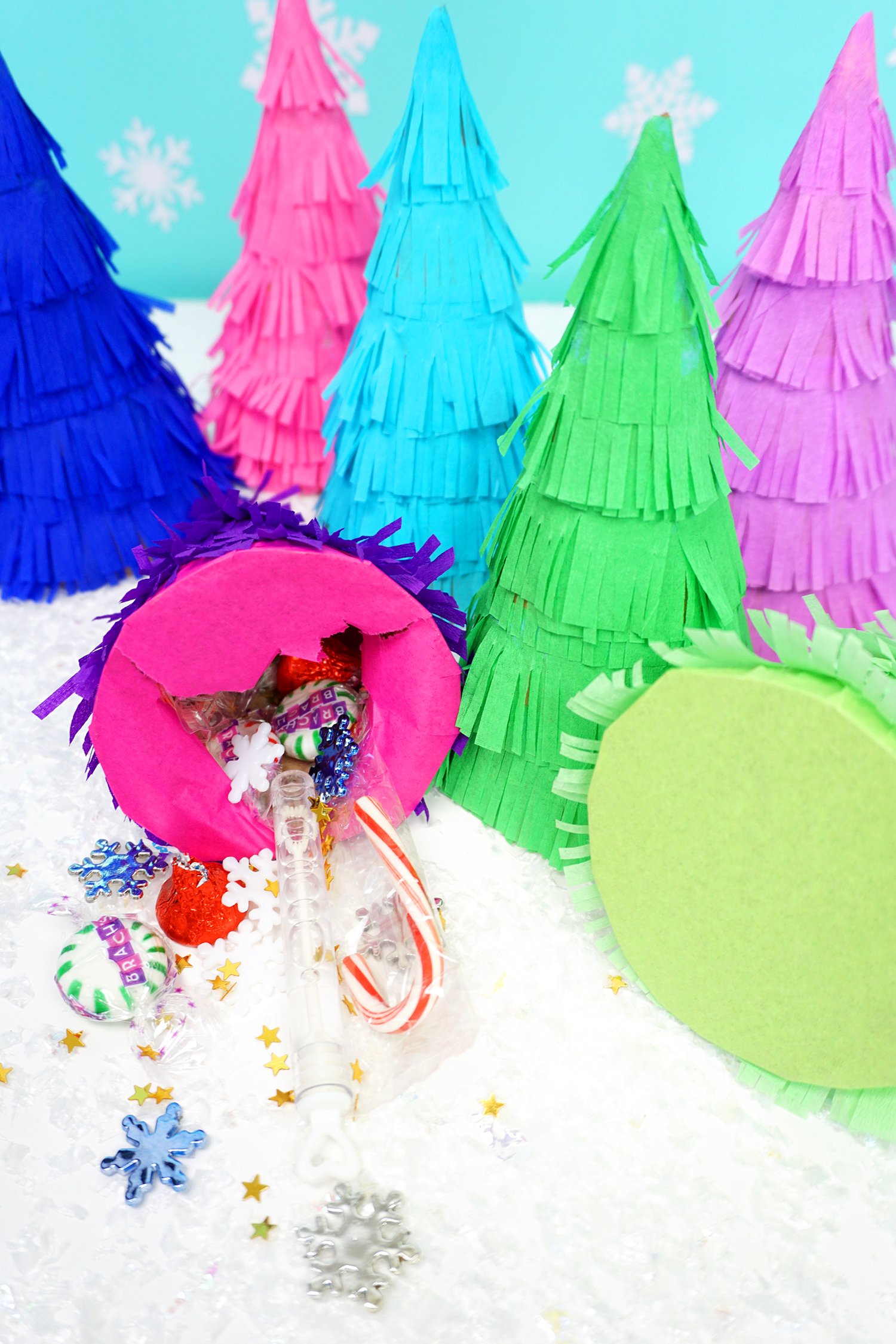 Punch through the bottom of the piñata to reveal all of the prizes, goodies, and candy inside! SO. Much. Fun!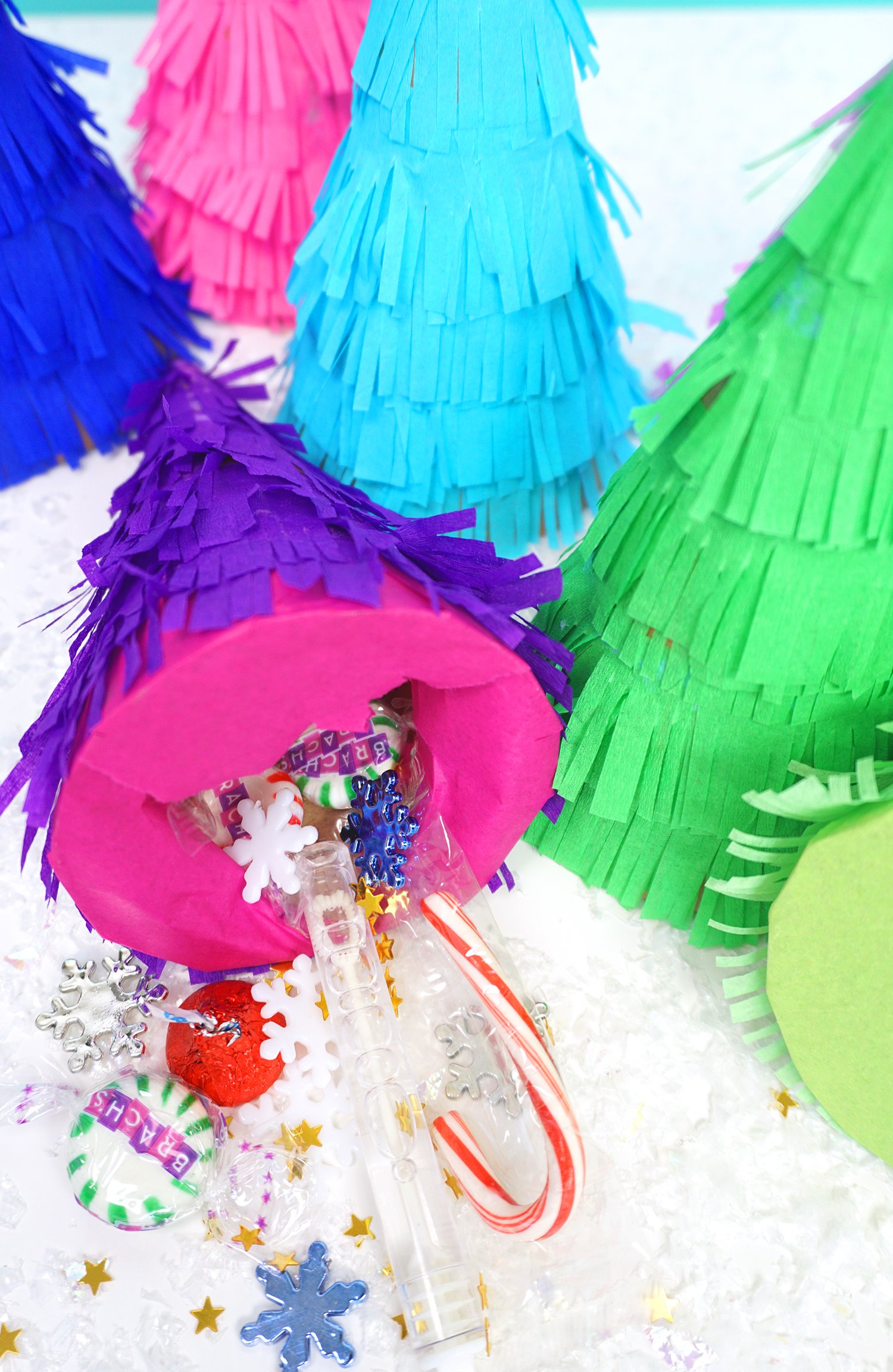 SO. Much. Fun!
These easy and colorful Christmas tree piñatas are sure to add a punch of fun to your Christmas party!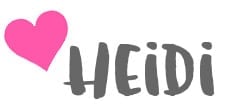 Pin these Christmas Tree Piñatas for Later!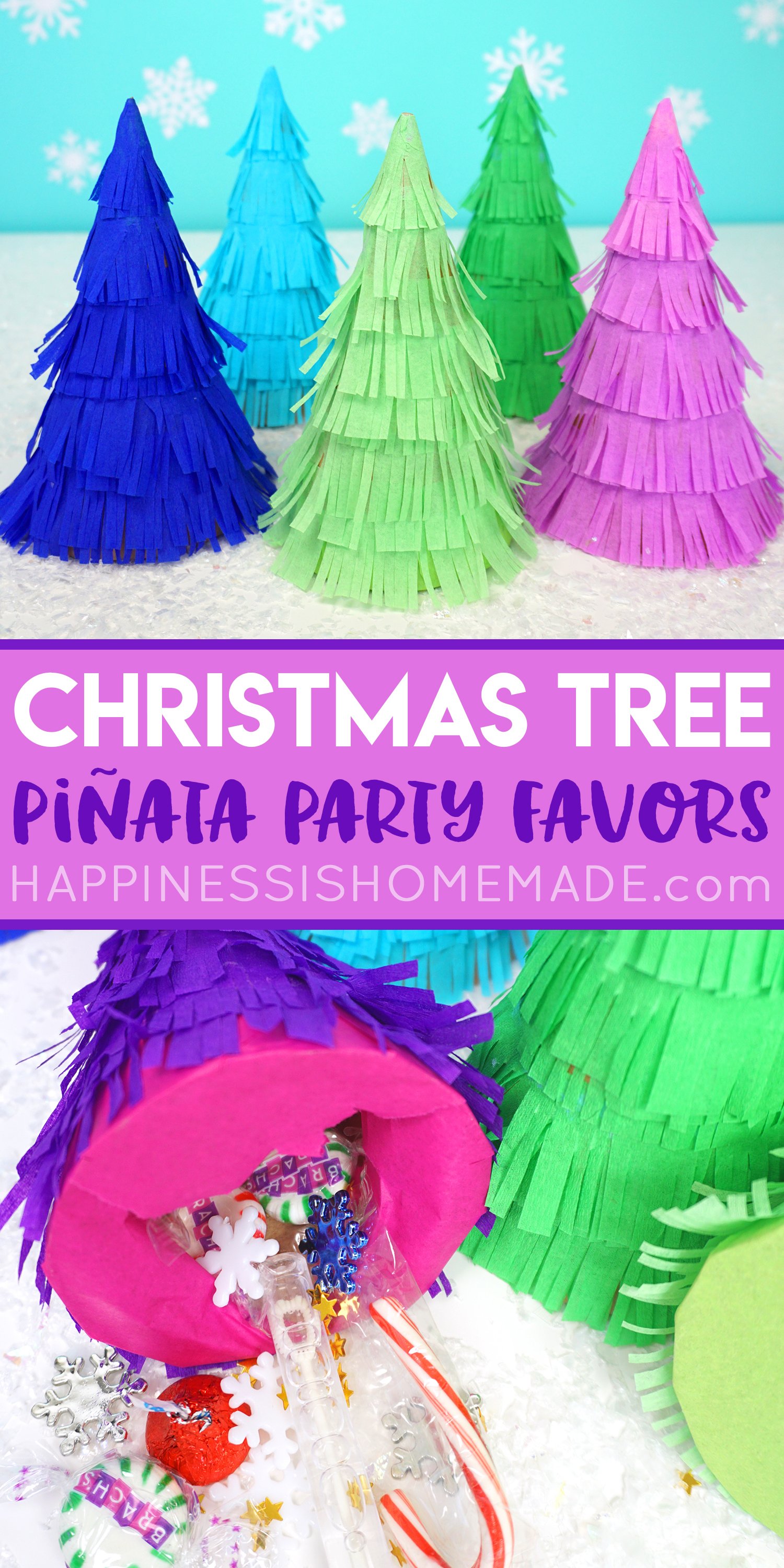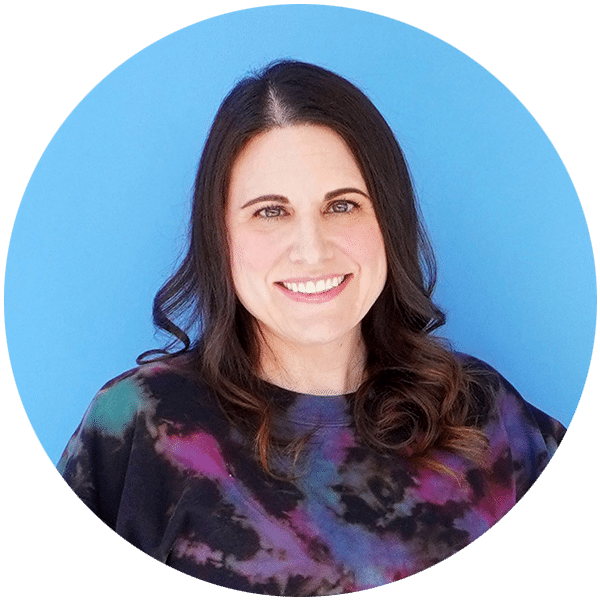 Heidi Kundin has captivated the hearts of millions with her colorful and inspiring approach to crafting, celebrations, and family fun. With over 15 years of experience, Heidi's website has become a must-visit destination for those seeking quick and easy creative ideas and last-minute solutions. Her warm personality shines through her posts, inviting readers to join her on a creative journey that's fun, rewarding, and achievable.