DIY Photo Booth Backdrop Frame – for around $10!
This post and its photos may contain affiliate links. As an Amazon associate I earn from qualifying purchases. If you make a purchase through these links, I may receive a small commission at no extra cost to you!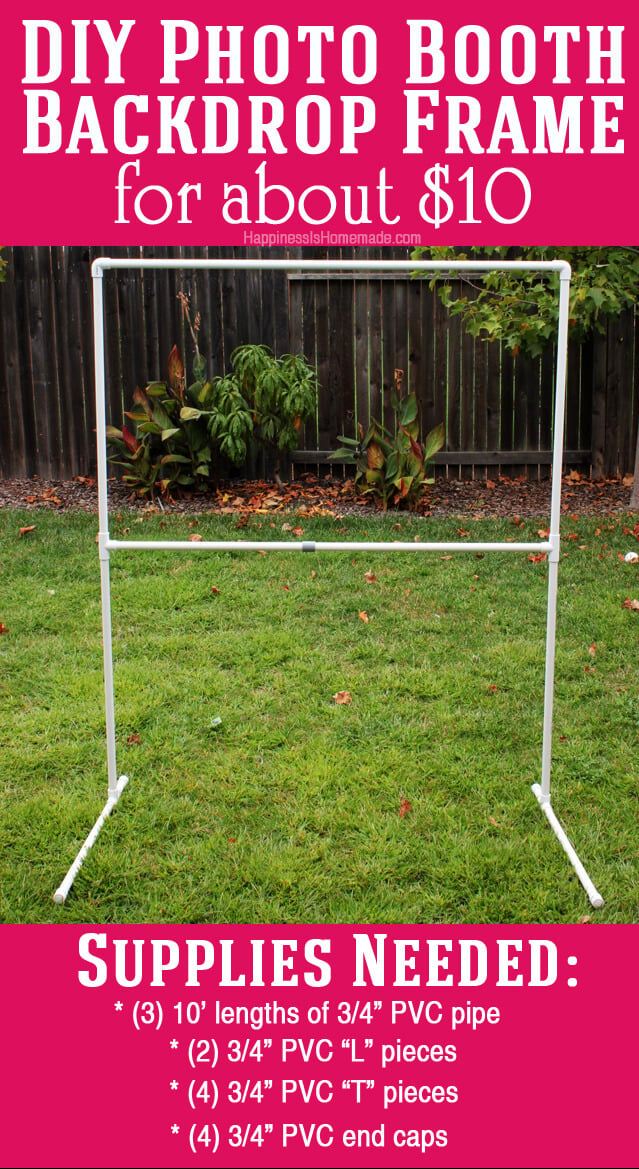 We whipped up this awesome diy photo booth background frame in about ten minutes for just around $10 using items available from your local hardware store.
The photos are pretty self-explanatory in terms of assembly, but I wanted to give you some measurements for cutting the PVC. Our booth is 4.5′ wide by 5.5′ tall, so we cut two of the 10′ pieces of PVC pipe nearly in half into 5.5′ and 4.5′ lengths. From the third 10′ piece, cut another 4.5′ length and then cut the bottom supporting "feet" from the remaining piece. If you want the photo booth to be free-standing, I'd suggest cutting four 12″ pieces for the feet. My photo booth will be set up right in front of a wall most of the time, so I choose to cut two longer front pieces and two shorter back pieces (16″ and 4″), but do whatever works best for your set-up. The lower cross bar helps lend support and also works well for setting up a shorter background for seated photos. I set ours at around 32″ high because that's a few inches taller than my tallest kiddo when seated.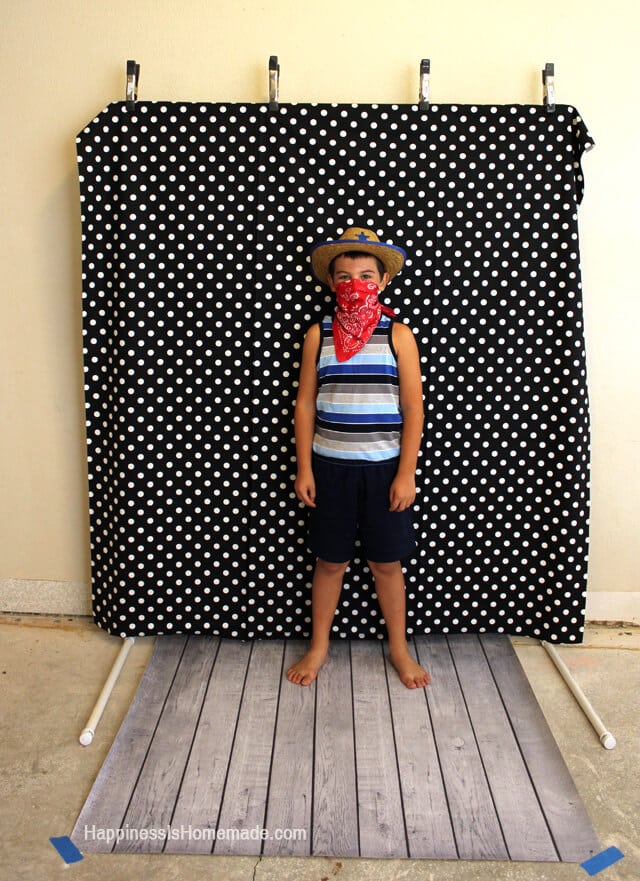 Drape some fabric across the top bar and clamp into place. If you don't already have clamps, you can pick these up at the hardware store too for about $1 each. There are SO many different options for backgrounds, so get creative! Old sheets work great and so do rolls of paper – I think holiday decorated kraft paper would look awesome too!
I can't wait to see how awesome this looks when they're actually in their Halloween costumes this year! No more boring garage door photos for us! I think I might even add a few orange paper bats and pumpkins to the background too.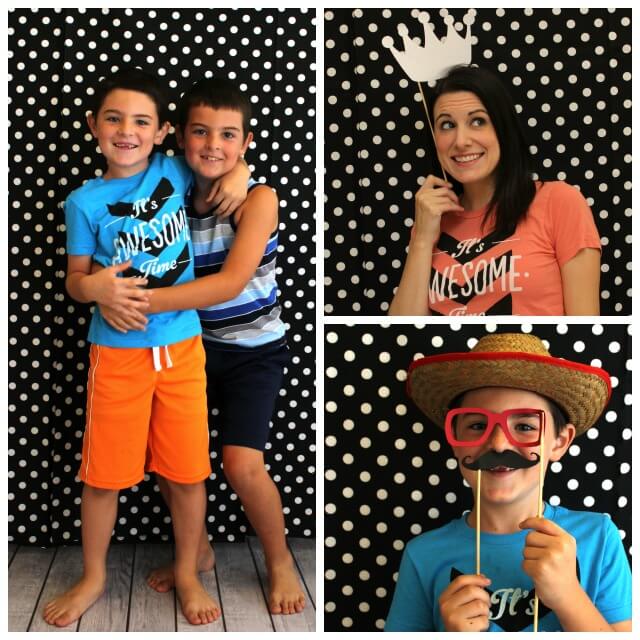 This will be SO much fun at birthday parties too! I just added a few photo props, and my boys went crazy for them! (Note to self: next time, don't choose a photo prop that blends in with your background lol!)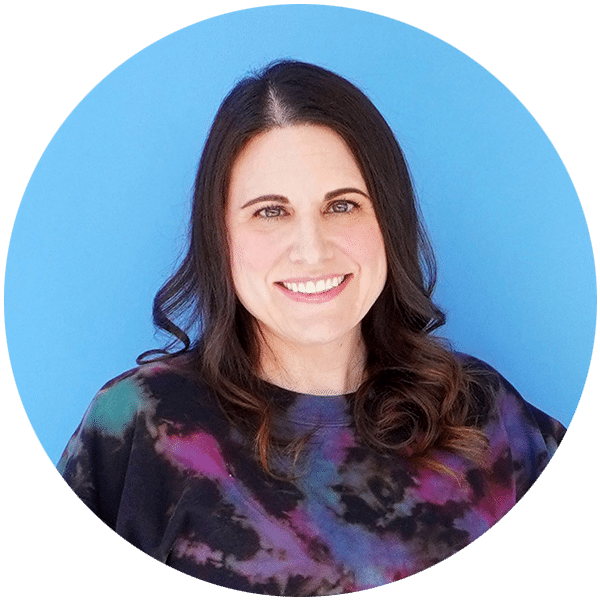 Heidi Kundin has captivated the hearts of millions with her colorful and inspiring approach to crafting, celebrations, and family fun. With over 15 years of experience, Heidi's website has become a must-visit destination for those seeking quick and easy creative ideas and last-minute solutions. Her warm personality shines through her posts, inviting readers to join her on a creative journey that's fun, rewarding, and achievable.