"Donut Worry, Be Happy" Printable Quote + More!
This post and its photos may contain affiliate links. As an Amazon associate I earn from qualifying purchases. If you make a purchase through these links, I may receive a small commission at no extra cost to you!
"Donut Worry, Be Happy!" with this adorable donut printable quote! Bonus "In a World Full of Plain Bagels, Be a Sprinkled Donut!" printable quote, too! Practically free home decor for your child's bedroom, nursery, playroom, and more!
My six-year-old currently thinks that puns are the funniest things in the whole wide world, and we recently got into a friendly debate about which is better – puns or donuts (our respective obsessions). In the end, we agreed that they're both pretty darn awesome, but DONUT PUNS might be the greatest thing ever! I always get plenty of compliments whenever I wear my "Oh, Donut Even!" shirt, so we just might be on to something there!
There are tons of funny donut puns (remember our "We Donut Know What We Would Have Done Without You!" printable gift tags?), but one of my most favorite donut puns is "Donut Worry, Be Happy!" I thought it would make a sweet piece of printable home decor artwork, so I whipped one up for you!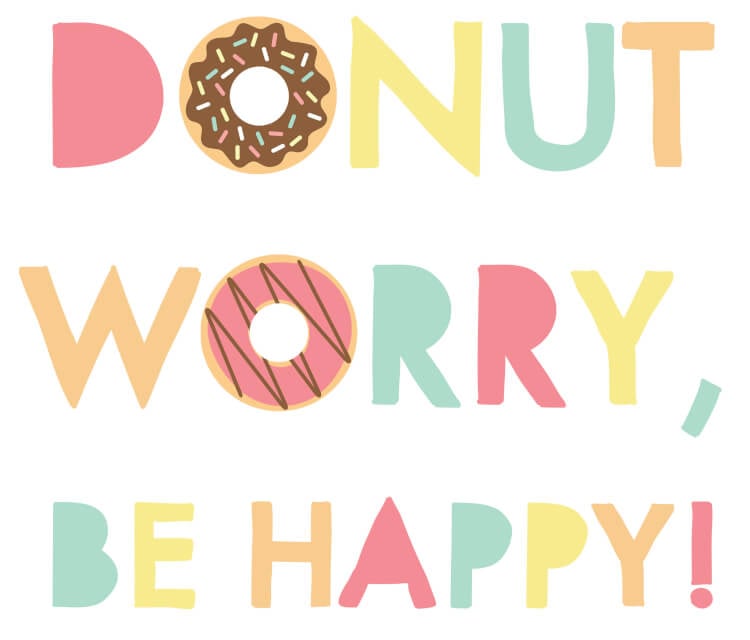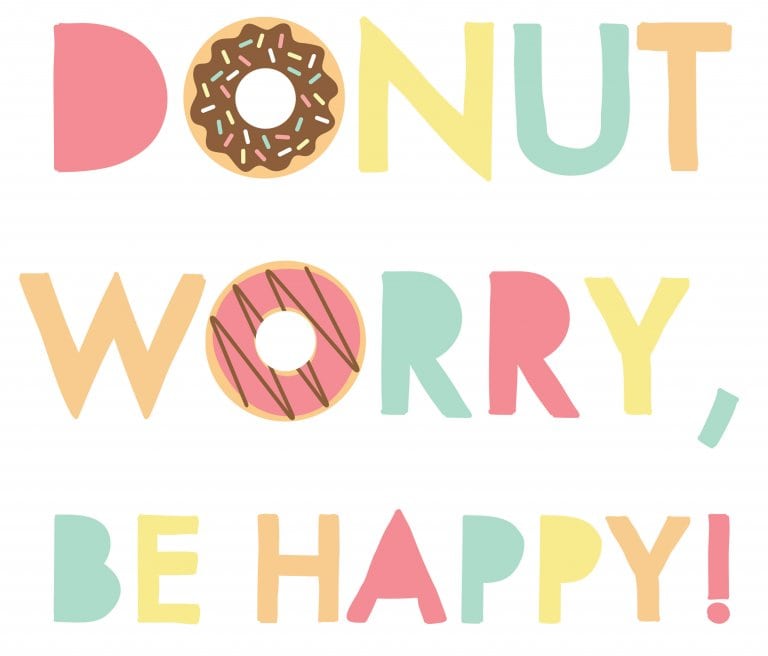 This cute donut clip art was just too adorable, so I created one more bonus donut printable for y'all! This next one isn't a pun, but it's still just as fun!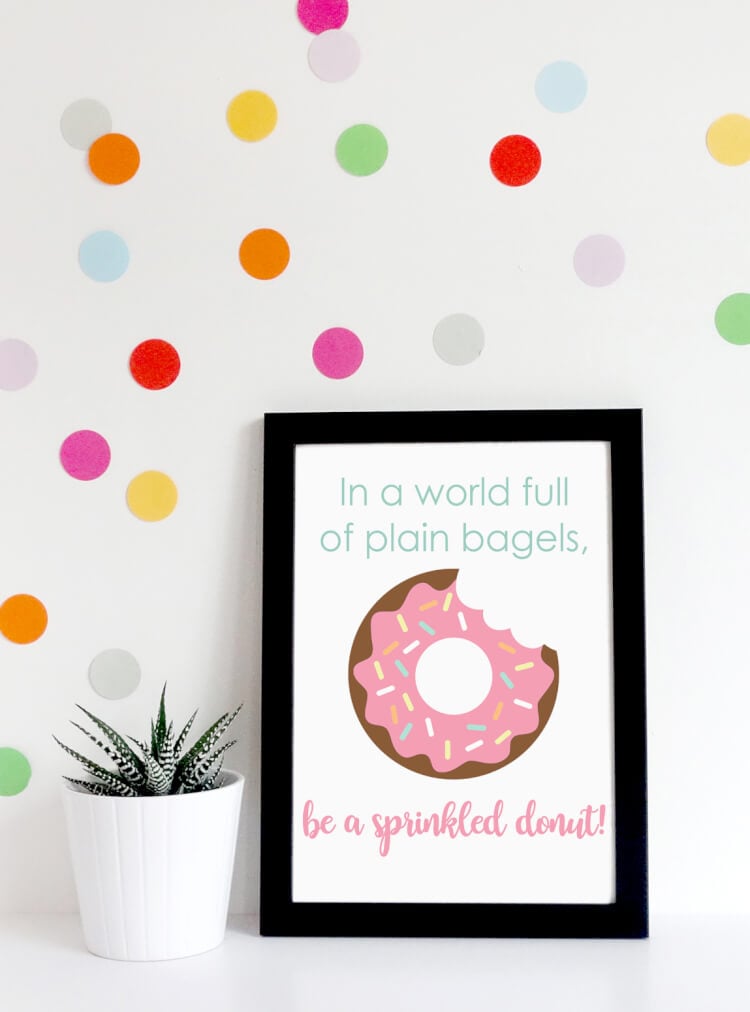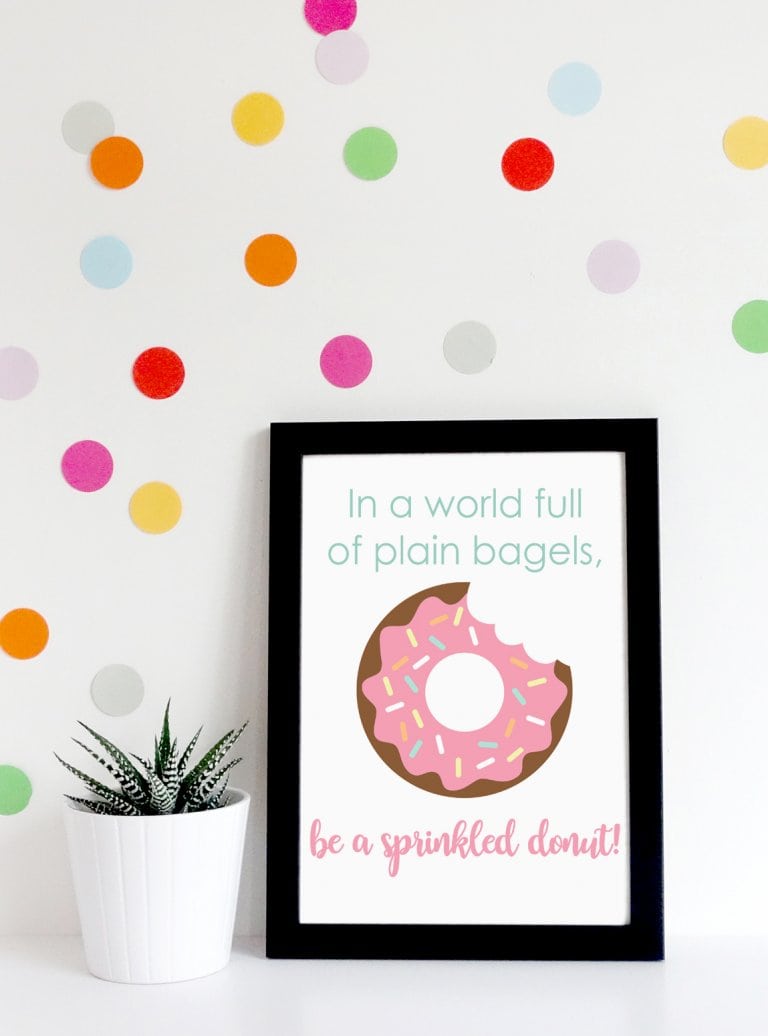 "In a world full of plain bagels, be a sprinkled donut!" I adore this fun and cheery reminder to be yourself and let your light shine! I think this would be perfect for a little girl's bedroom, nursery, or playroom!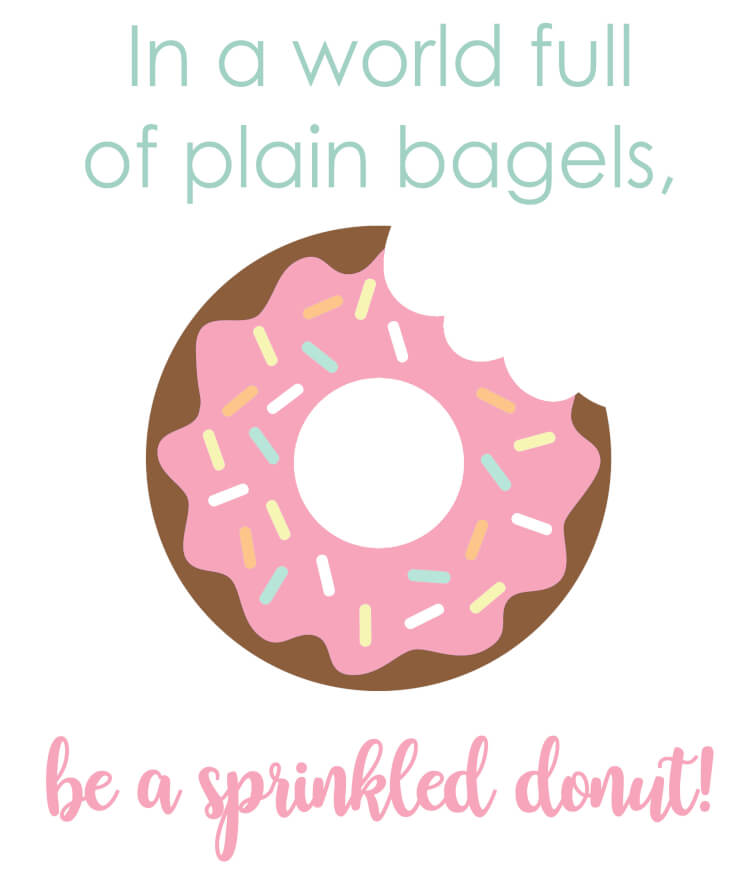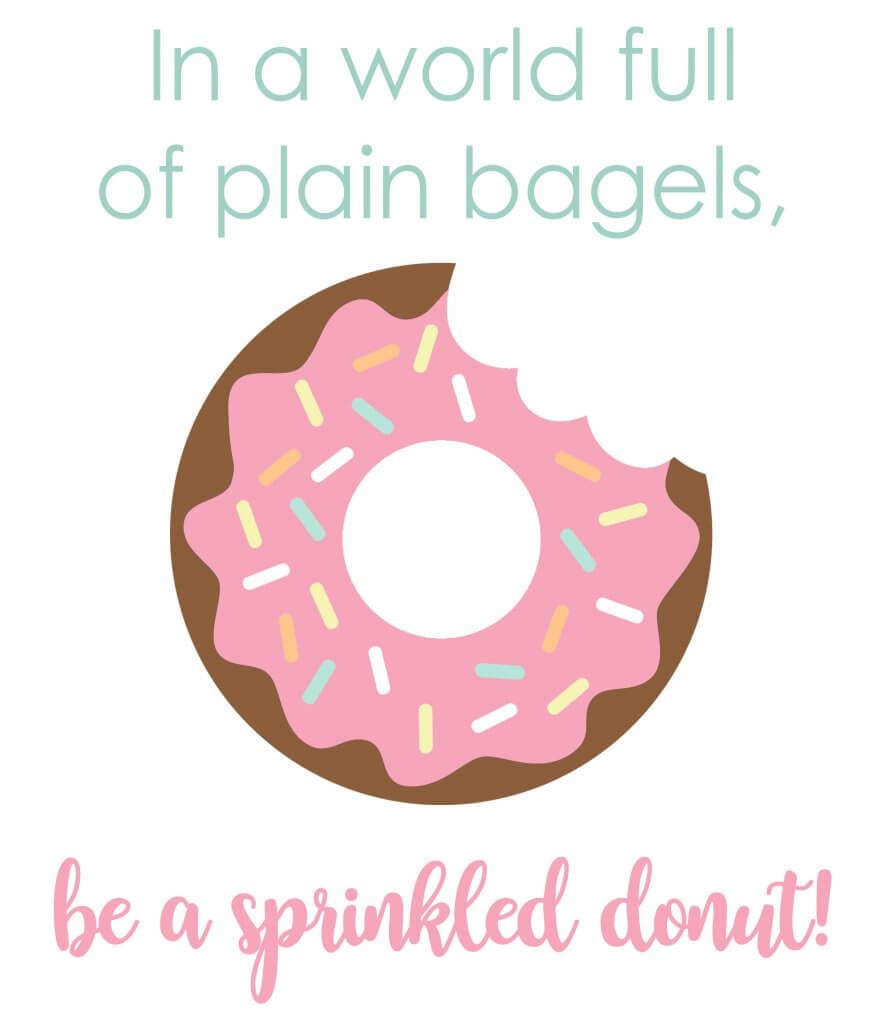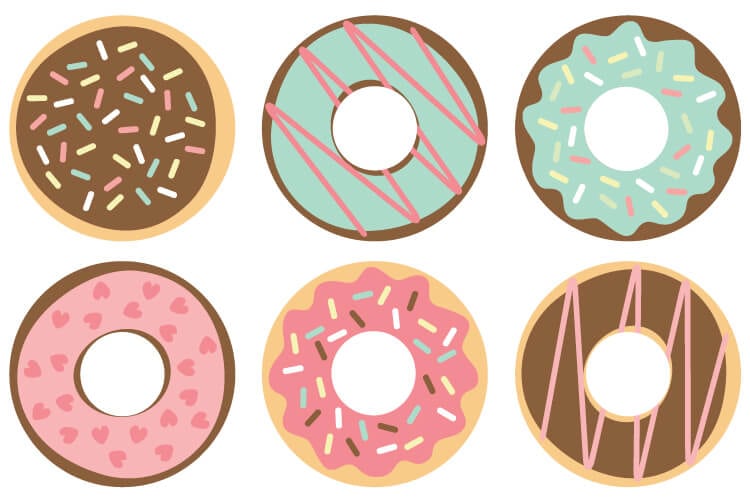 Don't forget to head on over to Hey, Let's Make Stuff to get this adorable donut clip art and SVG cut files to make your own creative projects!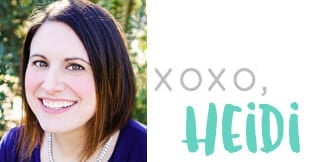 If you like these donut printables, don't forget to pin them!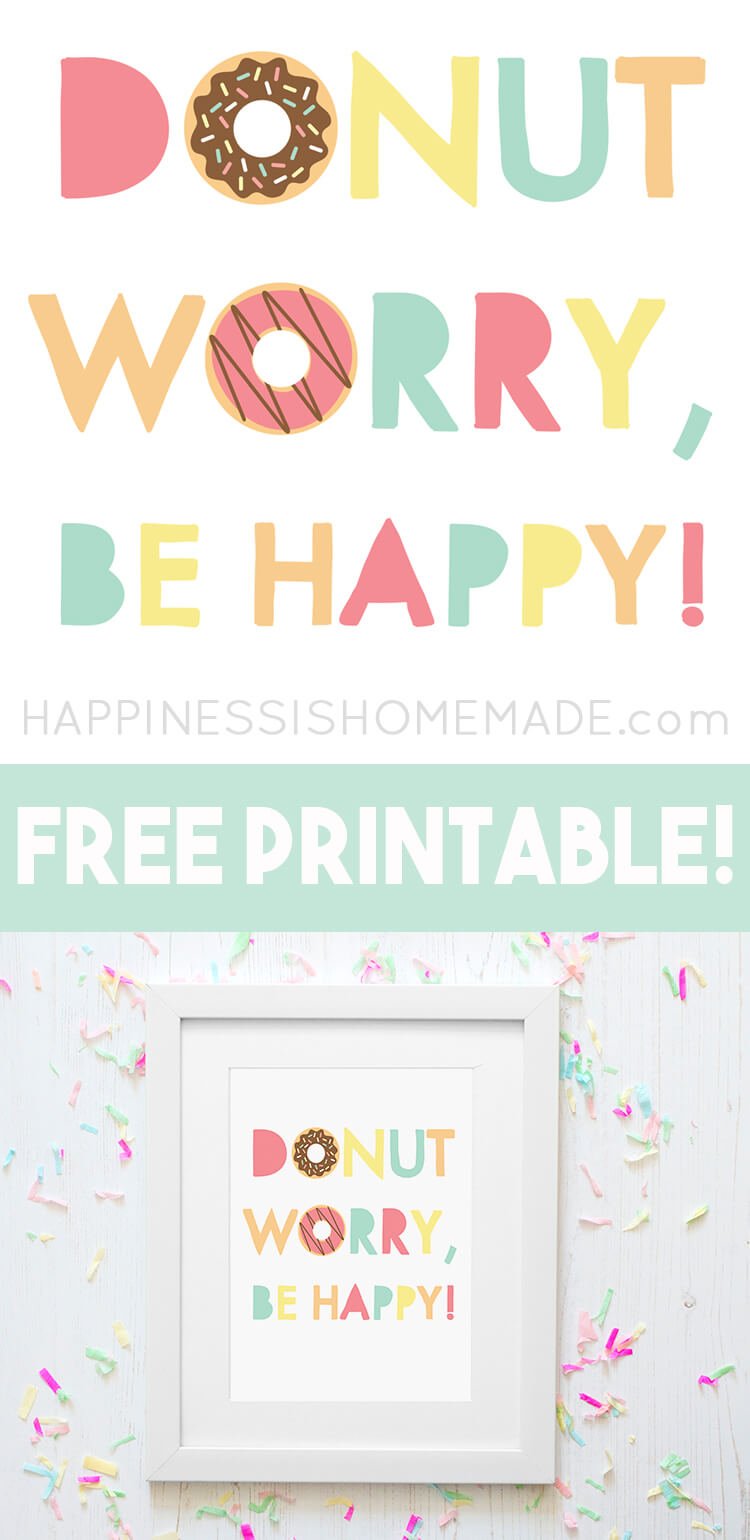 You May Also Like: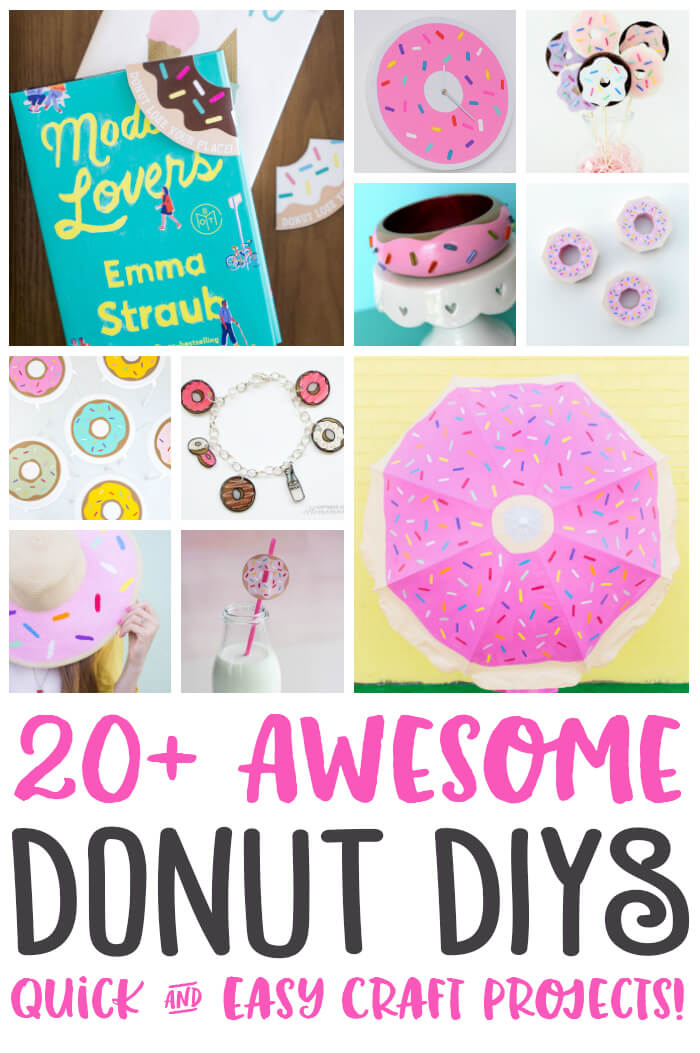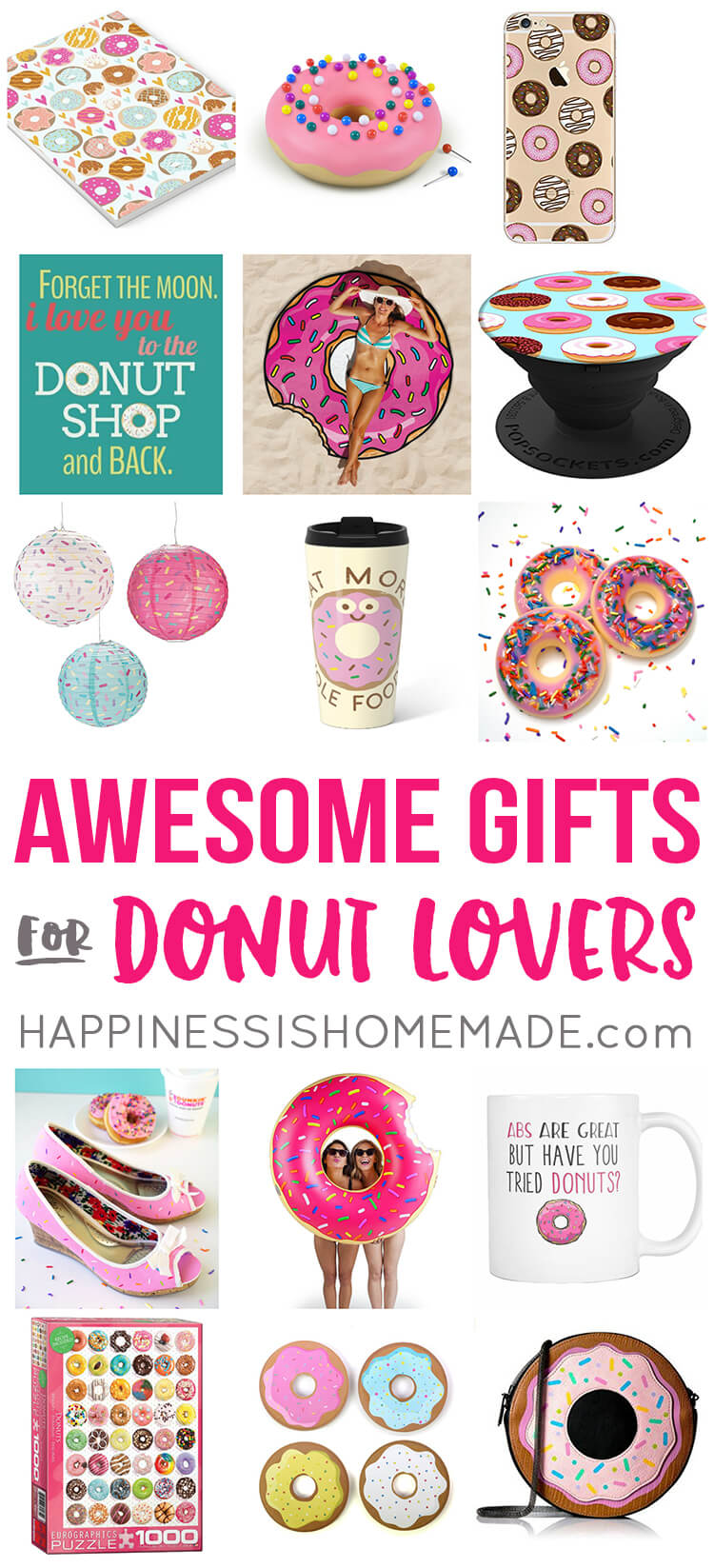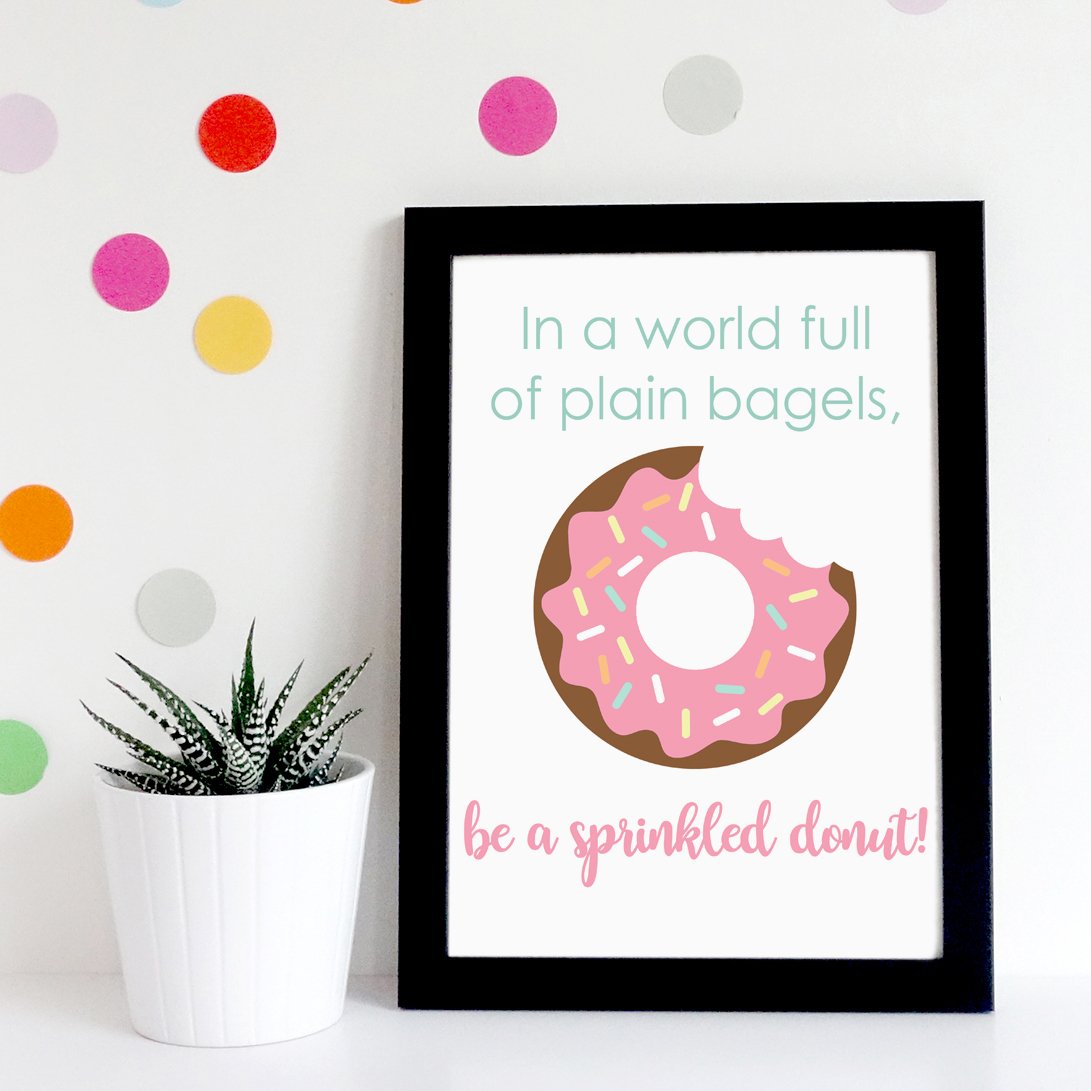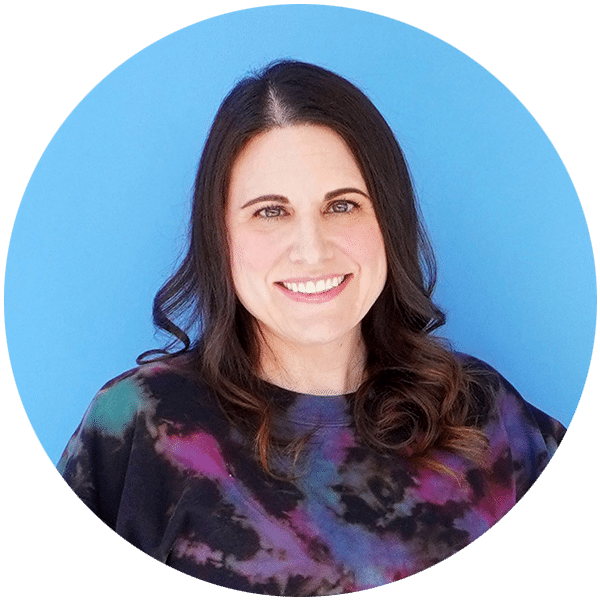 Heidi Kundin has captivated the hearts of millions with her colorful and inspiring approach to crafting, celebrations, and family fun. With over 15 years of experience, Heidi's website has become a must-visit destination for those seeking quick and easy creative ideas and last-minute solutions. Her warm personality shines through her posts, inviting readers to join her on a creative journey that's fun, rewarding, and achievable.