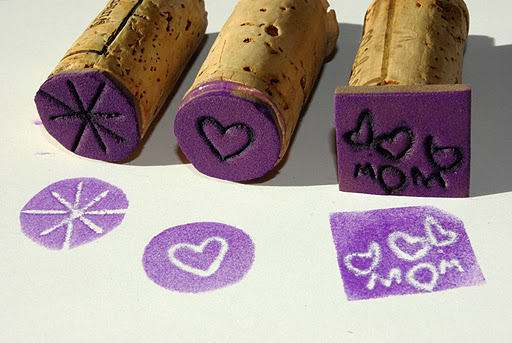 These DIY stamps are fast, simple, and perfect for adding a little personalized touch to homemade gift wrap. All it takes is some craft foam, a ballpoint pen, and something to serve as your handle (we used some corks from my cork collection).
First, draw your image on to the craft foam and then trace over it a few times with the ballpoint pen, making sure to push down hard enough to permanently indent the foam. Remember that the image will be reversed when you stamp it – especially important if you want to include wording on your stamps. Trim your foam, glue it on to your handle, and stamp away! Easy peasy!
My favorite is Sutton's collection of hearts and "Mom" which, of course, means "I love you, Mom!" I love the idea of preserving their cute little drawings and handwriting!