Woven Paper Tree Topper
This post and its photos may contain affiliate links. As an Amazon associate I earn from qualifying purchases. If you make a purchase through these links, I may receive a small commission at no extra cost to you!
Learn how to make a super cool tree topper out of nothing but paper and glue!
All you'll need to make this gorgeous star is a sheet of
12″ x 12″ glittered cardstock
, scissors and glue (hot glue works best). If you have single sided glitter paper you will need to glue two sheets back-to-back to create a double sided sheet.
First, take your paper and cut it into (20) 1/2″ wide strips.
Fold two strips in half and crease to mark the center. Line up the center marks and glue the two strips to form 90 degree angles.
Add four more vertical strips (two on either side of your original + shape), weaving the horizontal piece through the vertical strips. Glue at all places where the paper intersects.
Continue weaving until you have a grid of 5×5 woven strips (the tails should be around 4″ long).
This step is the trickiest to explain, so hopefully the photos will help! In each corner, take the two inner corner strips and join the tips, making a twist in each strip before gluing them together. Do this with the next interior set of corner strips as well, so that you end up with two twisted points on each corner.
When all your corners are twisted and joined, it should look like this.
Now make another!
Turn one of your pieces upside down and rotate it so that the tips form an 8-pointed star when placed on top of the first piece.
Weave the remaining tails into the points, glue down and trim the ends.
Voila, an easy peasy and super cheap way to add a lot of sparkle and shine to your holiday season! These also look incredible when hung in small groups from the ceiling – use white or silver paper to create a flurry of shimmery snowflakes that's sure to impress!
Happy Holidays!

Don't Forget to Pin the Paper Tree Topper for Later!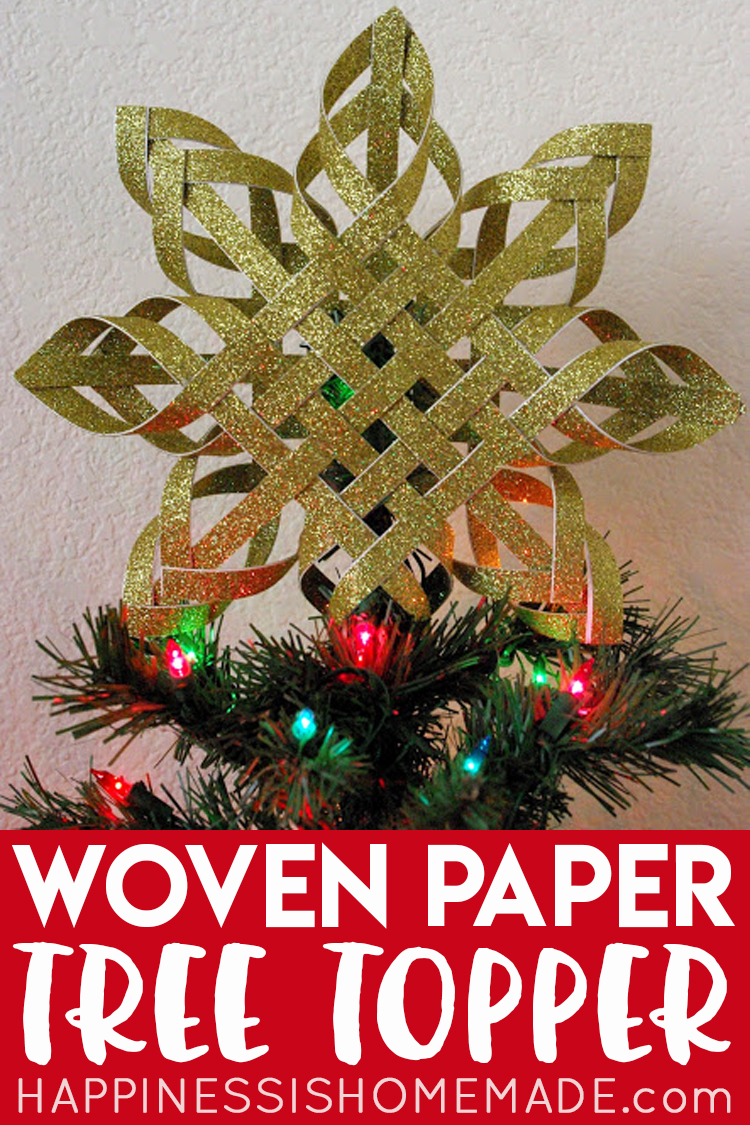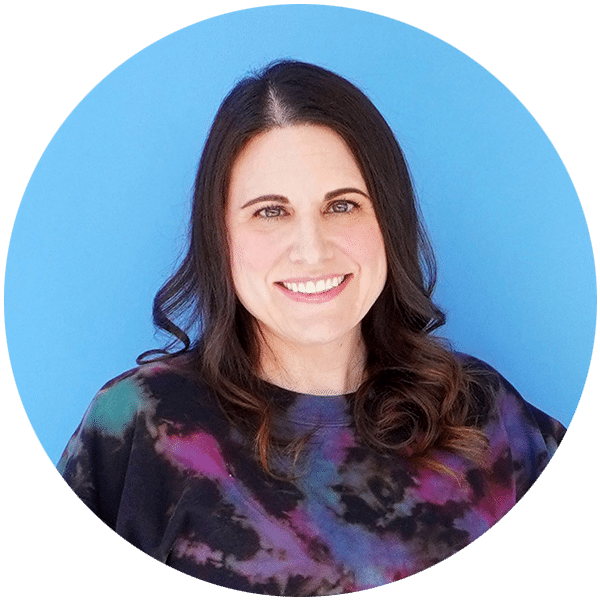 Heidi Kundin has captivated the hearts of millions with her colorful and inspiring approach to crafting, celebrations, and family fun. With over 15 years of experience, Heidi's website has become a must-visit destination for those seeking quick and easy creative ideas and last-minute solutions. Her warm personality shines through her posts, inviting readers to join her on a creative journey that's fun, rewarding, and achievable.