Felt Candy Ornaments + 35 Ways to Trim the Tree
This post and its photos may contain affiliate links. As an Amazon associate I earn from qualifying purchases. If you make a purchase through these links, I may receive a small commission at no extra cost to you!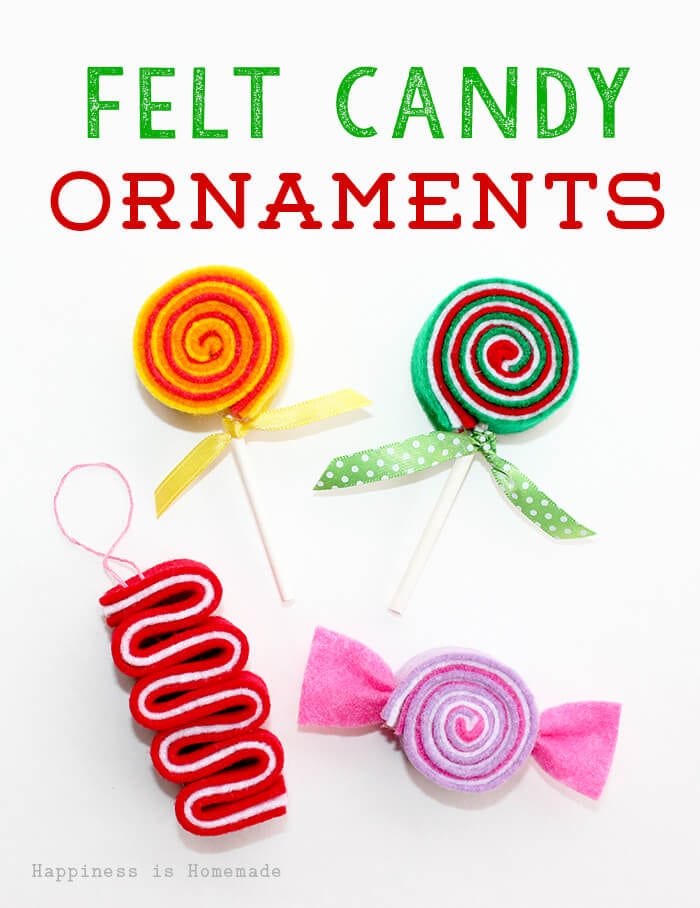 Ever since I made our gumball machine Christmas ornament display, I've had candy on my mind. I decided to add some sweet decorations to our holiday decor mix, so I made a these fun felt candy ornaments. They're super quick and easy to make – it only took me around 30 minutes to make six candy ornaments.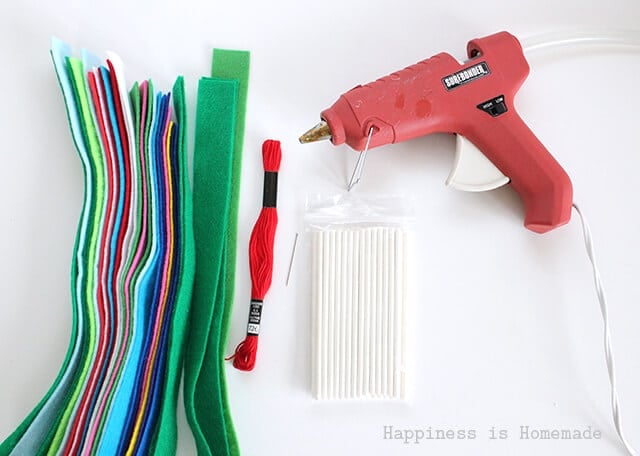 What You'll Need: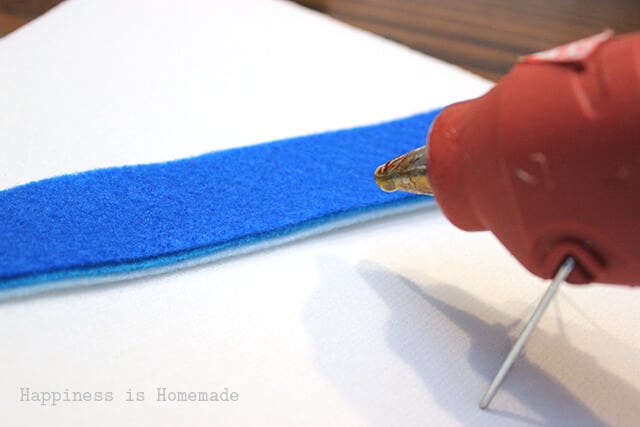 Layer three strips of felt on top of each other.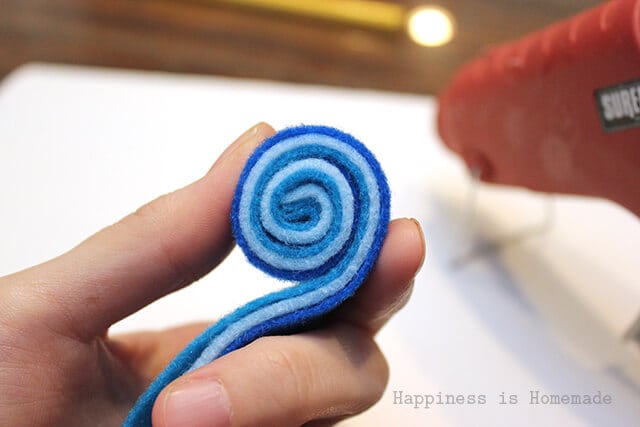 Carefully roll up the layered felt, stopping to add a drop of glue every 3-4″ to help keep it secure and in place. Finish by trimming the ends and gluing down all three layers of felt.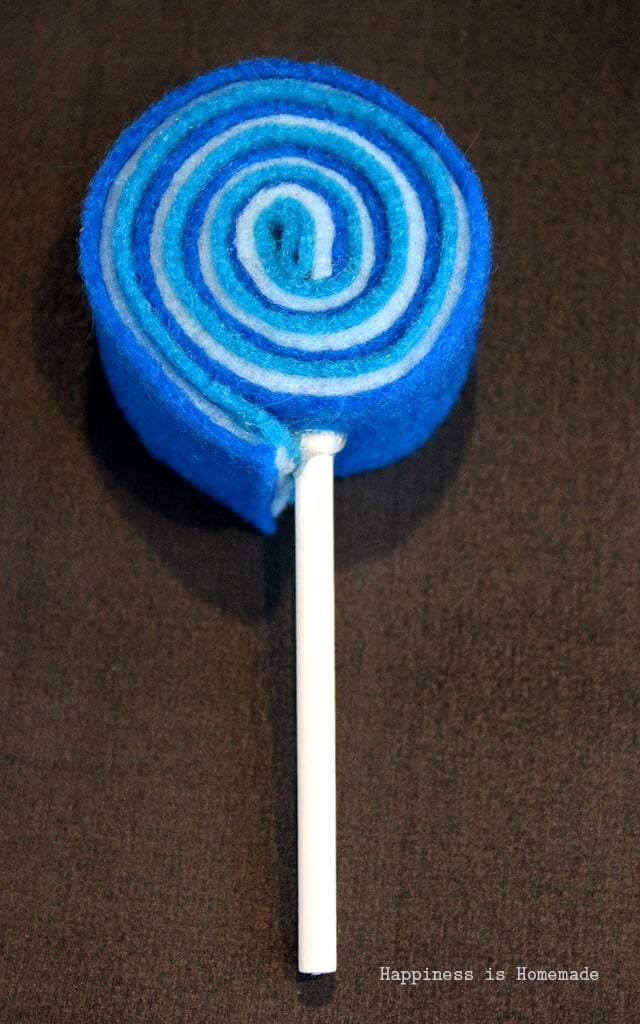 To create a lollipop, glue a 3″ stick to the bottom of the candy swirl, and add a cute bow to the stick to finish it up. Use the embroidery thread and needle to create a hanger if desired.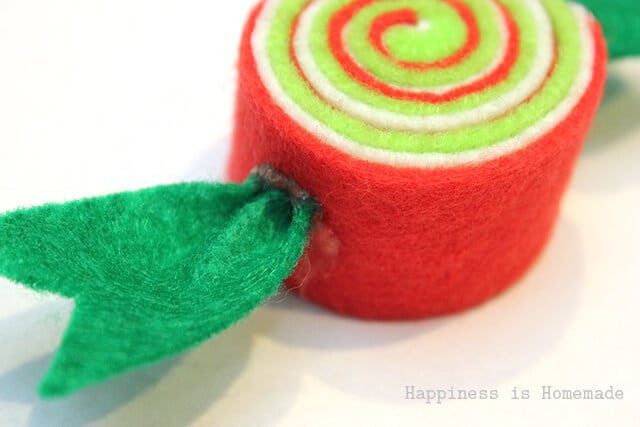 For wrapped candies, take a 1.5″ long piece of felt, pinch it along one of the short sides, and attach to either side of the candy swirl with a dab of hot glue.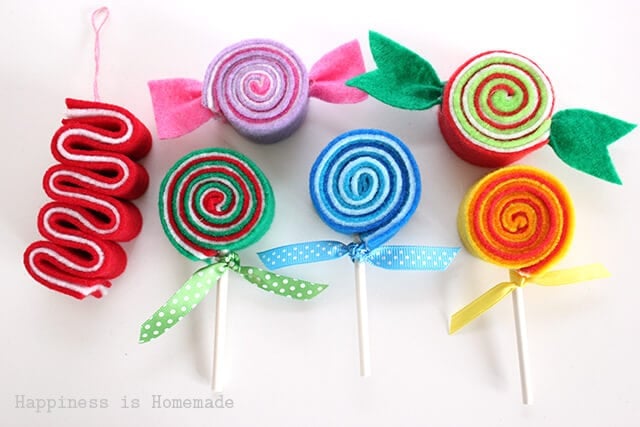 The ribbon candy is the easiest to make! Take your layered stack of felt and fold it to create the ribbon shape. Cut a 14″ long piece of embroidery floss, and thread it on to the needle. Insert the needle through the entire candy ribbon (from the bottom to the top) and then back down again, leaving a large loop of embroidery floss at the top for hanging. Tie the ends together in a knot at the bottom and trim any excess floss. Alternately, you could also use the glue gun to secure each ripple of the candy ribbon, but I find the embroidery floss method to be much faster and less messy!
Have you started decorating for the holidays yet? We bloggers like to decorate early so that we have lots of time to share our ideas with our readers, and over 35 of your favorite bloggers have come together to share their festive holiday ideas. From ornaments to tree skirts, you are sure to be inspired by all of these amazing homemade ideas to Trim the Tree!
4. Vintage Green Paper Ornament
9. Felt Christmas Tree
10. Santa Star Ornament
2. Yarn Joy Ornament
3. Embossed Wood Bird Ornament
4. Snow Man Wood Slice Ornament
9. Wooden Spool Christmas Tree
1. Gingerbread Cookie Ornament
3. Bow Christmas Tree Garland
5. Homemade Glitter Ornaments
8. How to Decorate your Tree like a Pro
9. Joy Ornament
1. Scented Gingerbread Ornament
2. Diy Tree Skirt
3. Pinecone Decorative Tree
5. Wood Slice Child Silhouette Ornament
6. Tips for Decorating the Christmas Tree
9. Rustic Christmas Tree Garland
10. Starfish Christmas Ornaments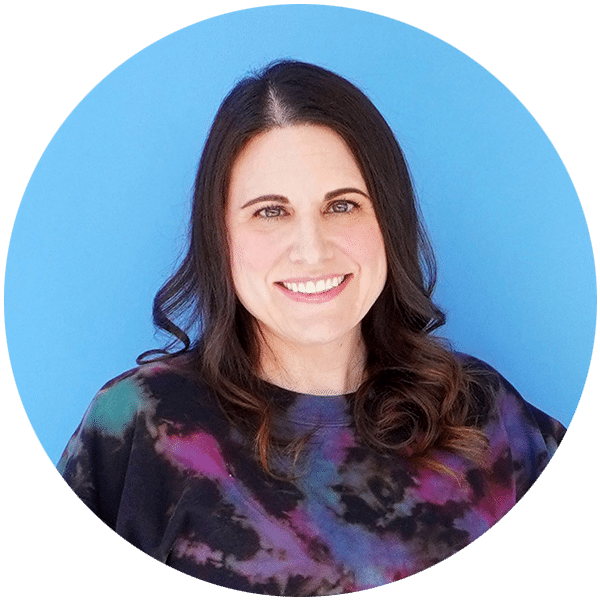 Heidi Kundin has captivated the hearts of millions with her colorful and inspiring approach to crafting, celebrations, and family fun. With over 15 years of experience, Heidi's website has become a must-visit destination for those seeking quick and easy creative ideas and last-minute solutions. Her warm personality shines through her posts, inviting readers to join her on a creative journey that's fun, rewarding, and achievable.