Gourmet Food Gift Ideas for Foodies
This post and its photos may contain affiliate links. As an Amazon associate I earn from qualifying purchases. If you make a purchase through these links, I may receive a small commission at no extra cost to you!
These Gourmet Food Gift Ideas are perfect for your hard-to-shop-for foodie friends! Great for Christmas gifts, housewarmings, birthdays, and all occasions!

Whether you're shopping for Christmas or shopping for a birthday or housewarming gift, these 20 gourmet food gifts are perfect for your most discerning and hard-to-shop-for foodie friends and family! From sweet treats to savory bites, and everything in between, there's something to please every palate on this list!
20 Tasty Gourmet Food Gifts for Foodies: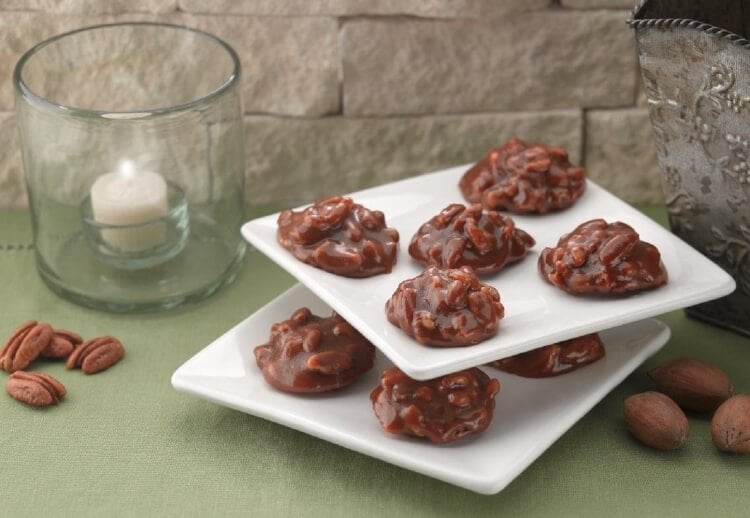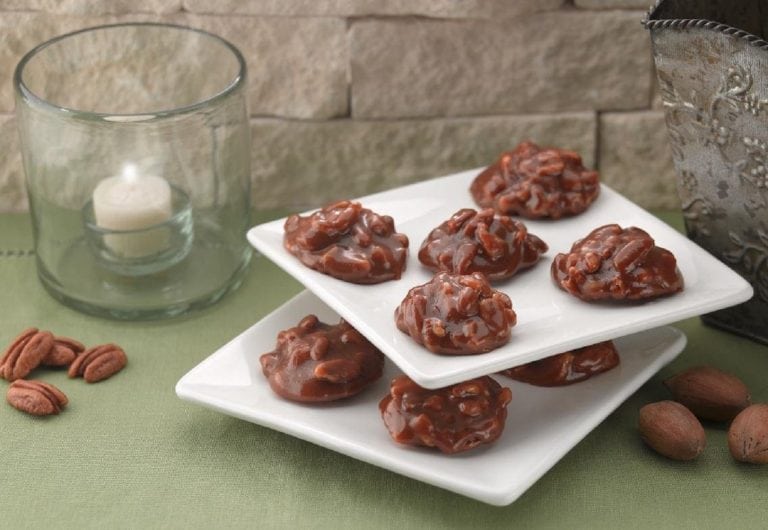 Lammes Texas Chewie Pecan Pralines
These Texas Chewies are ranked as the very best of the best – rich buttery caramel combined with Texas pecans to create a deliciously sweet and nutty candy combination. Each gift box contains 24 individually wrapped pralines.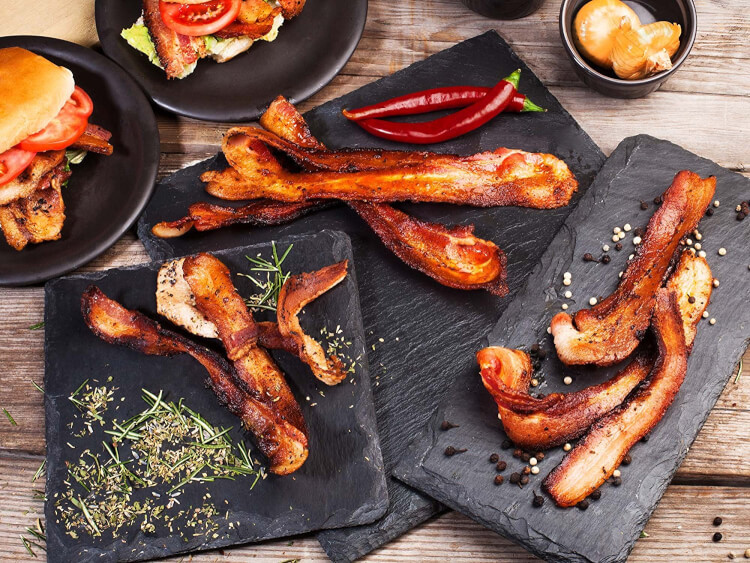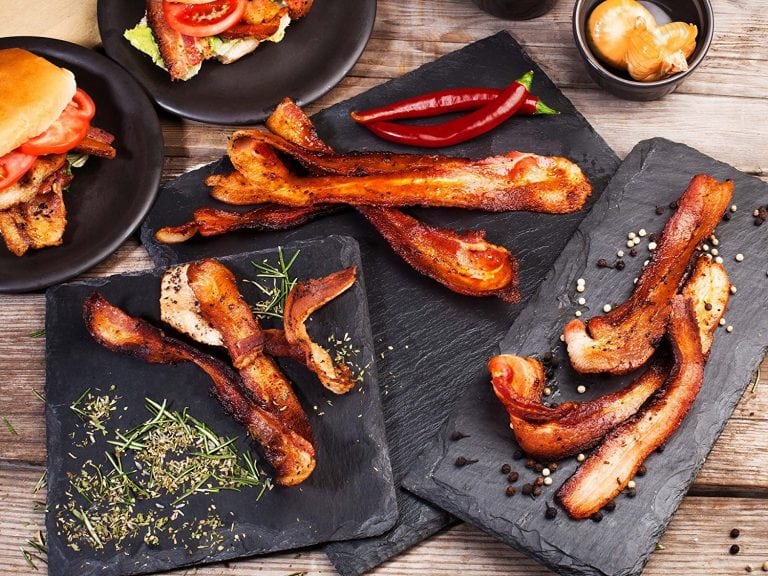 Bacon Lovers Feast Gift Basket
3 lbs of gourmet bacon – all natural, gluten free, and no nitrates! Bacon, bacon, bacon…what's not to love? This is a foolproof gift idea for the meat lover in your life! Includes 1 lb cracked pepper and garlic bacon, 1 lb chipotle bacon, and 1 lb applewood smoked maple sugar bacon.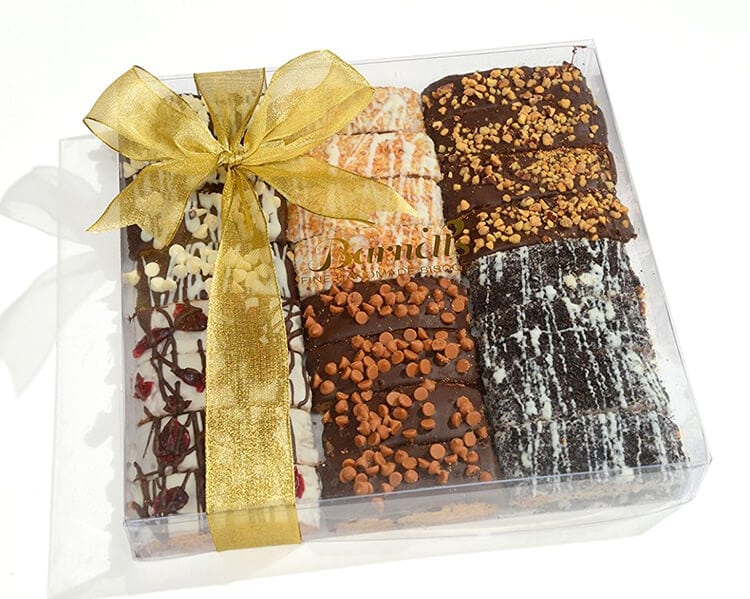 Gourmet Chocolate Biscotti Assortment
Twenty-four gourmet biscotti in six flavors – chocolate craisin, chocolate chip, caramel chip, nut crunch, almond crunch, and cookie crunch all beautifully presented in a classy clear gift box with gold bow.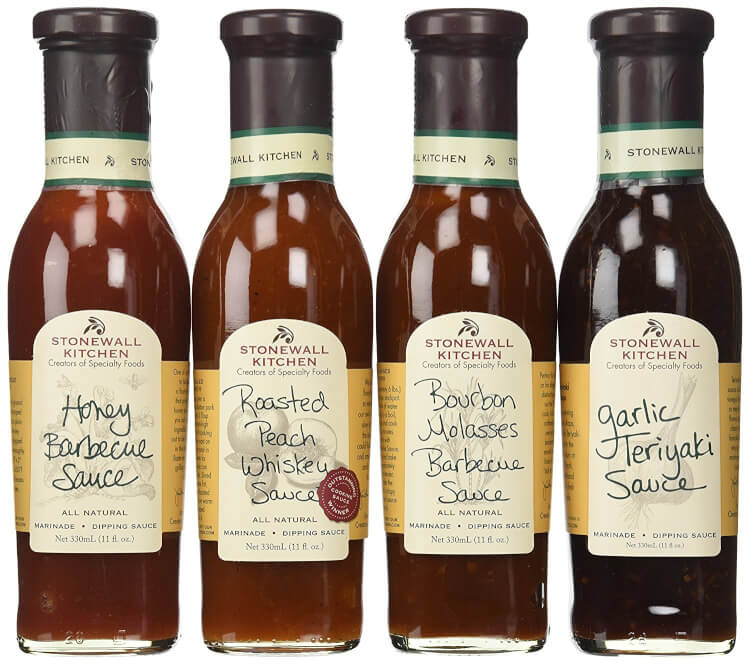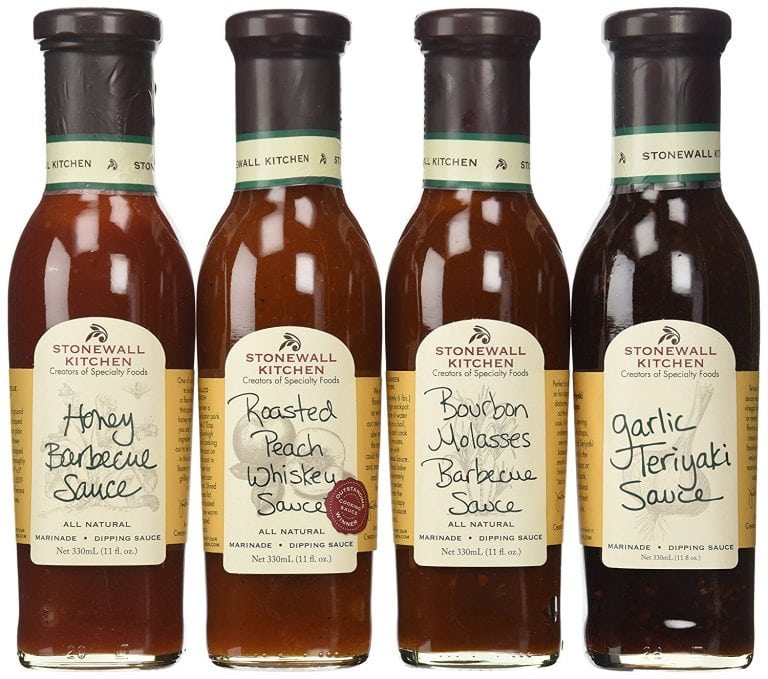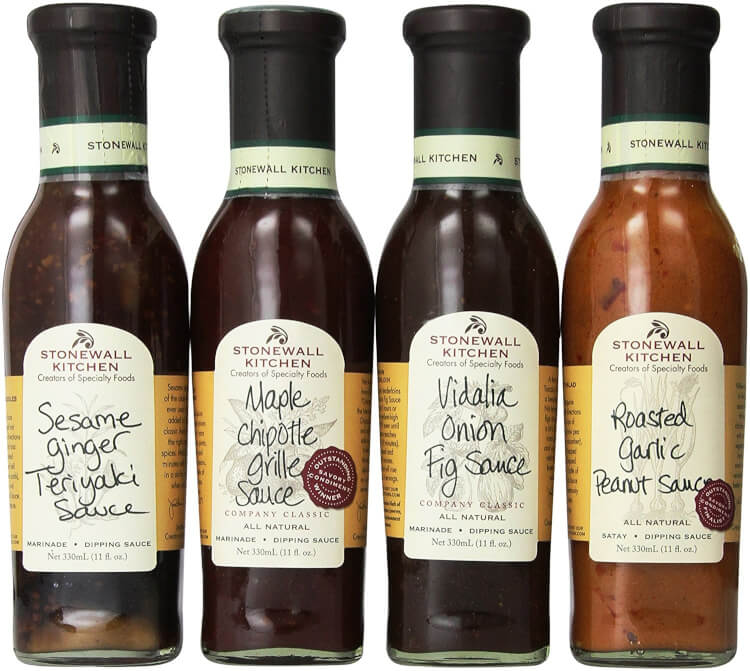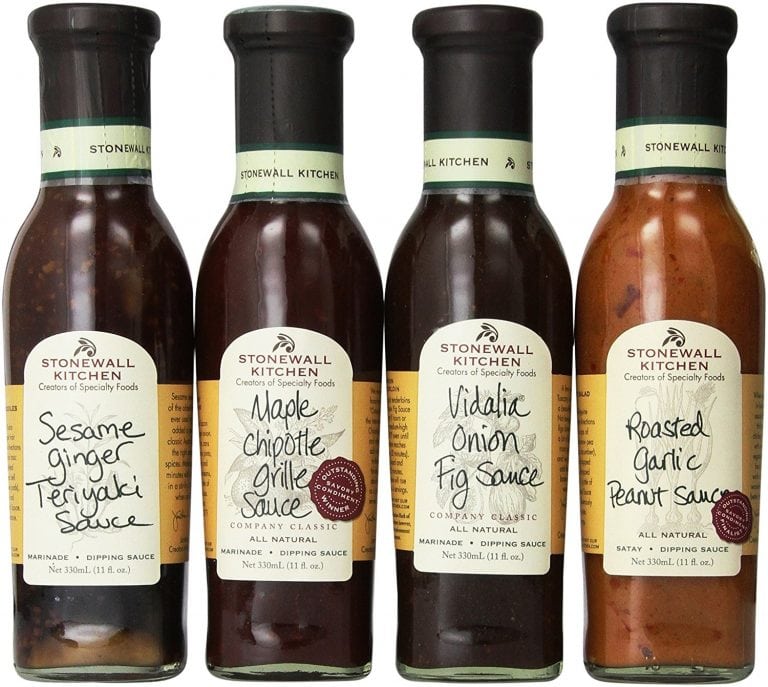 Stonewall Farms offers two delicious sauce gift sets – The Classic Grill Sauce Collection contains 11 oz. bottles of Sesame Ginger Teriyaki Saice, Maple Chipotle Grille Sauce, Vidalia Onion Fig Sauce, and Roasted Garlic Peanut Sauce; The Sweet Grill Sauce Collection contains Honey Barbecue Sauce, Roasted Peach Whisky Sauce, Bourbon Molasses Barbecue Sauce, and Garlic Teriyaki Sauce. All are incredibly good!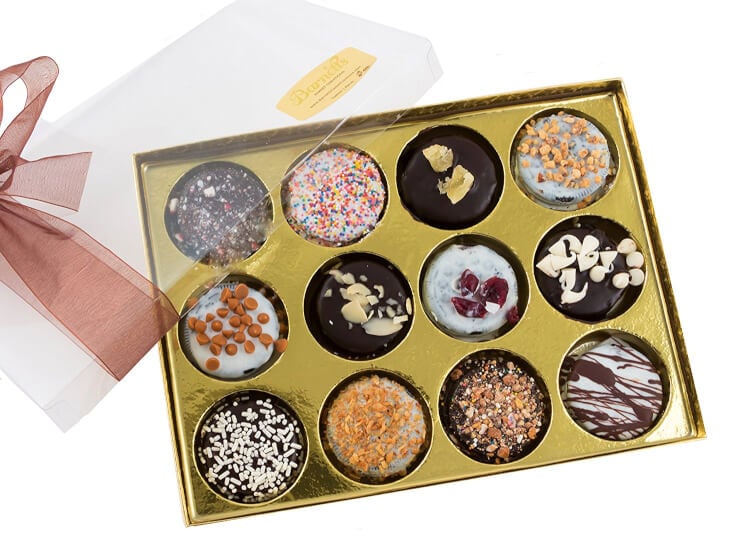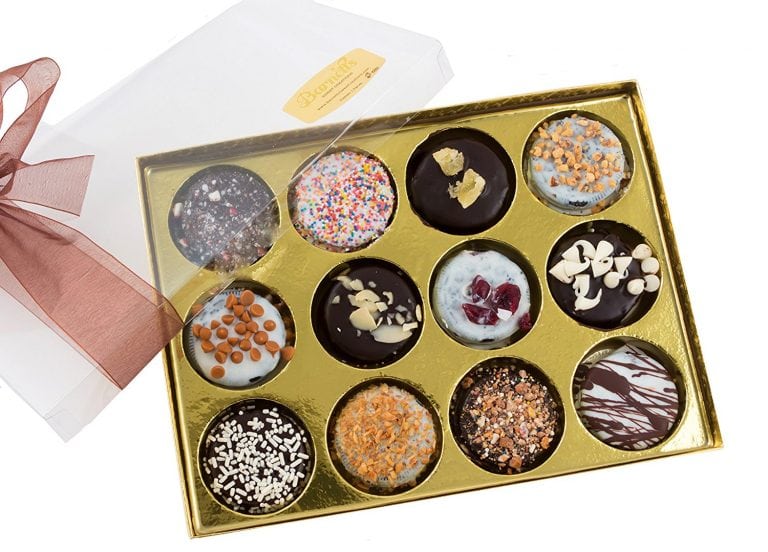 Gourmet Chocolate Covered Sandwich Cookies
Twelve handcrafted chocolate covered sandwich cookies in a variety of flavors and toppings including premium nuts and chocolate.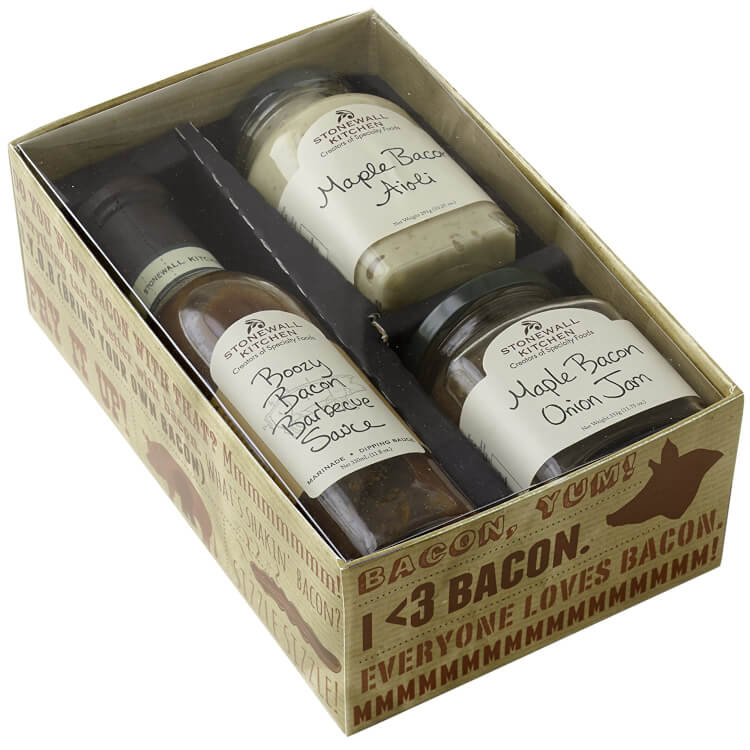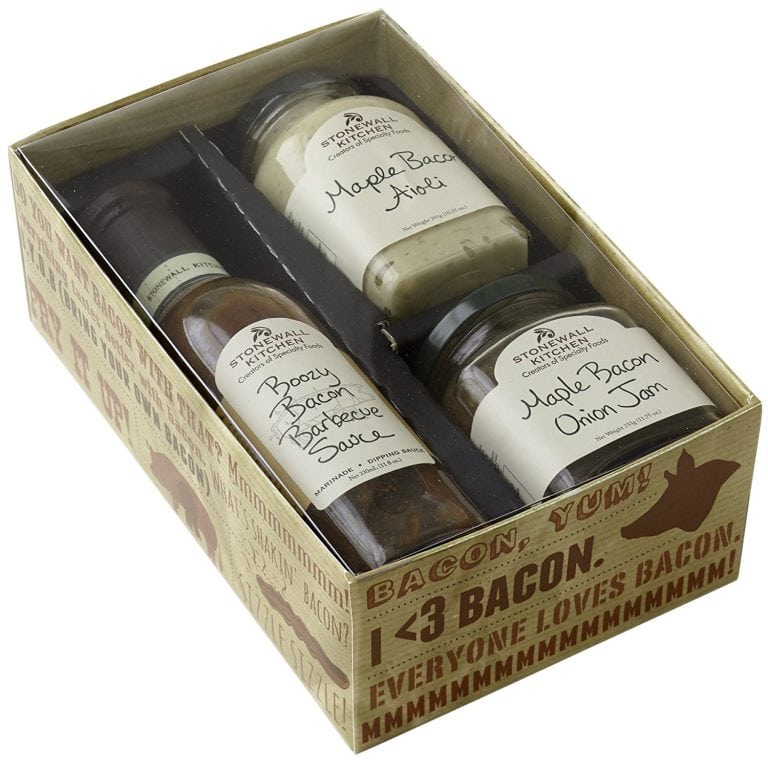 This awesome bacon lovers gift pack contains a jar of Maple Bacon Aioli, Maple Bacon Onion Jam, and Boozy Bacon Barbecue Sauce. It will definitely be a huge hit for your bacon-loving gift recipient!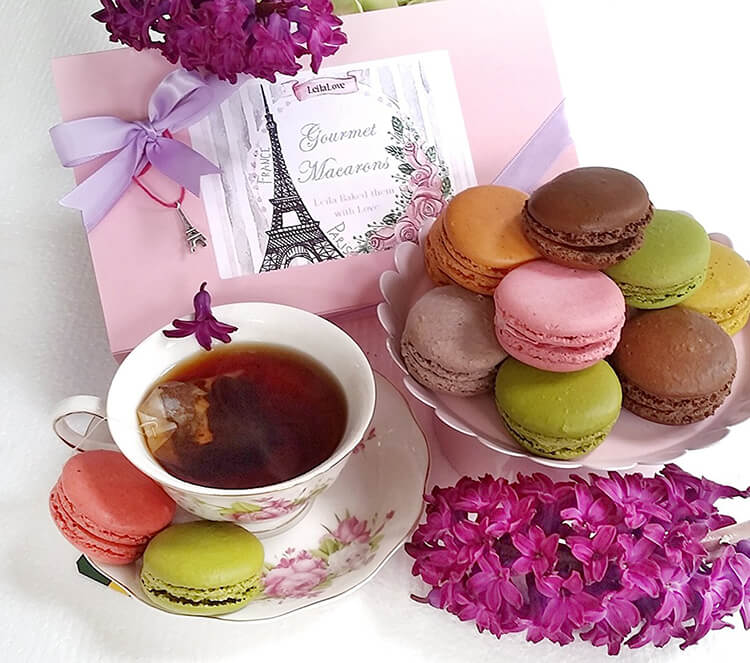 The Favorite Flavor Assortment contains a variety of flavors that change from season to season. Flavors vary, but may include blueberry, double chocolate, rose, strawberry, raspberry, watermelon, vanilla, chocolate raspberry, strawberry chocolate, mocha, coffee, salted milk chocolate, and mint chocolate.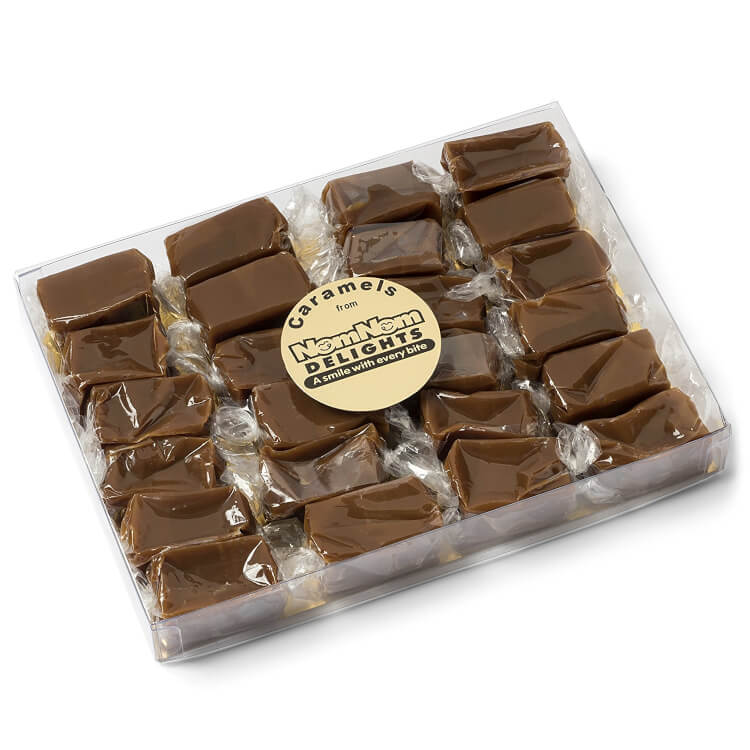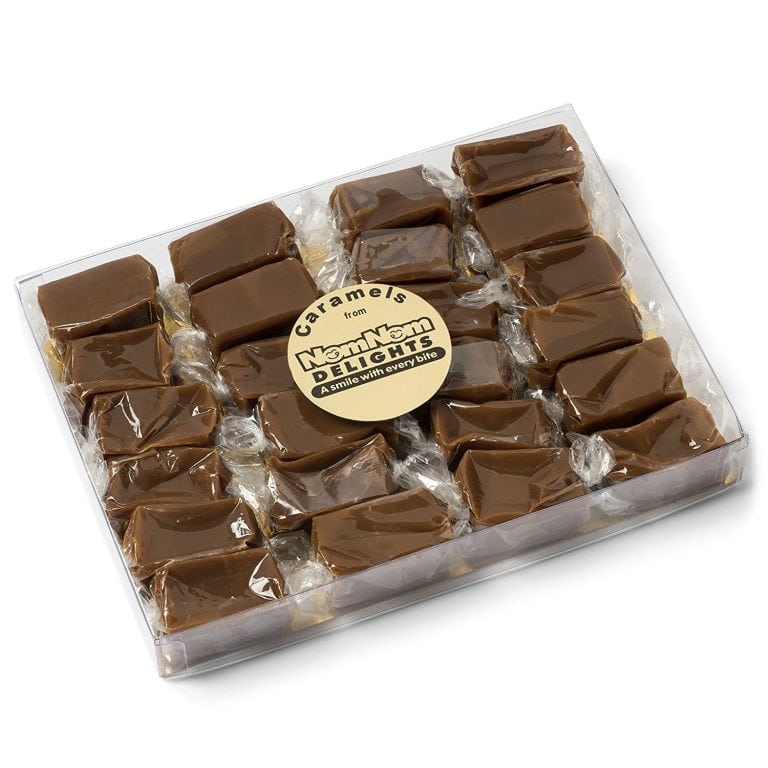 NomNom Delights Sea Salt Chocolate Caramels
These handmade gourmet caramels are soft and chewy with a delectable buttery flavor. Makes a great gift idea for your favorite sweet tooth! Includes 24 individually wrapped NomNom Delights caramels per gift box.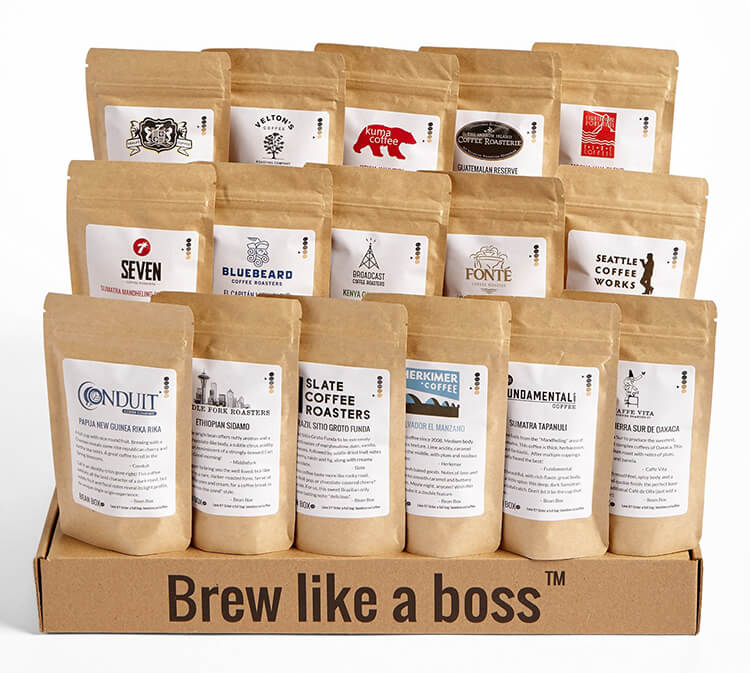 Bean Box World Coffee Tour Gourmet Sampler
The ultimate tour of the world's top coffee-producing regions including Ethiopia, Kenya, Indonesia, Costa Rica, Guatemala, Colombia, Panama, Brazil, and Kona. Experience chocolaty Latin American coffees, fruit-forward African roasts, earthy Sumatran blends, and everything in between! Perfect for your favorite coffee fanatic!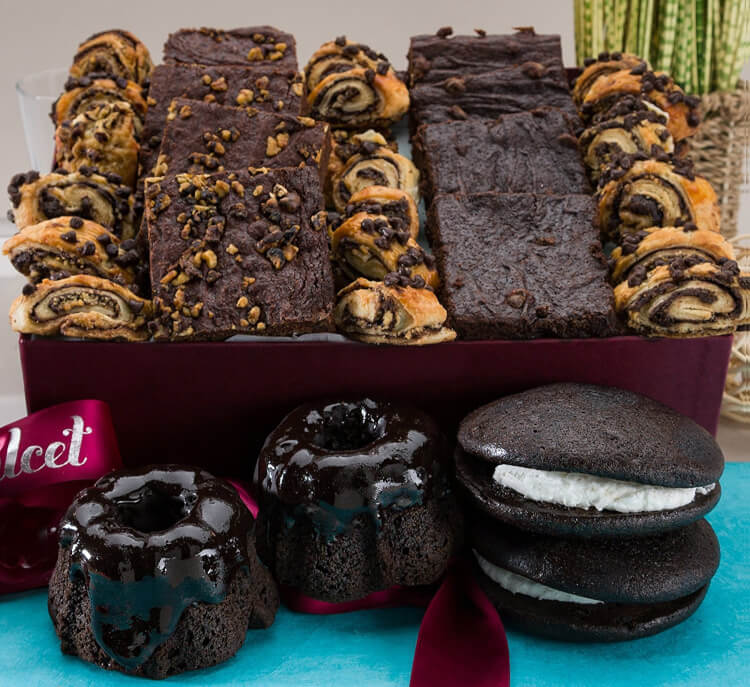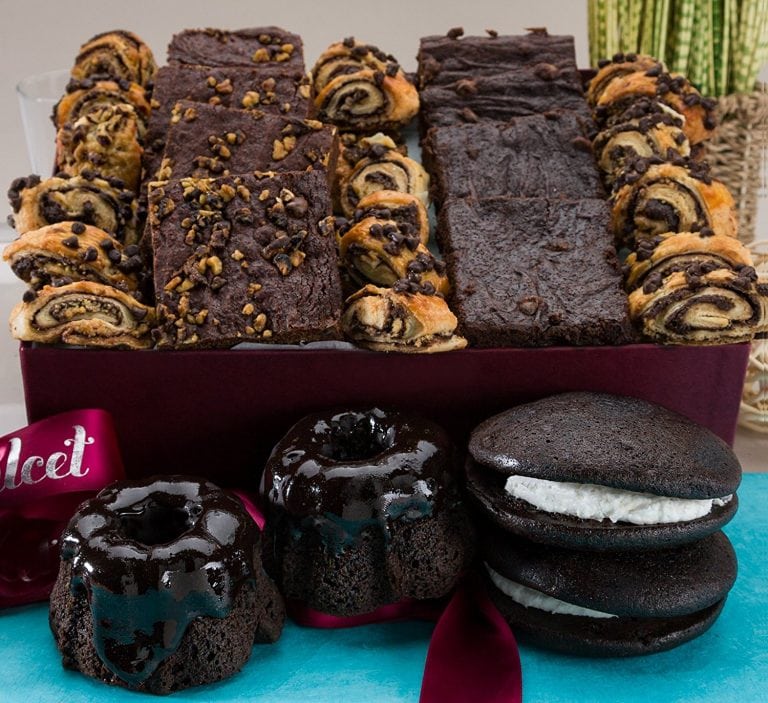 Gourmet Chocolate Lovers Brownie Ganache Bakery Collection
This rich and decadent brownie sampler gift basket features 2 Triple Chocolate Lava Mini Bundt Cakes, 2 Chocolate Whoopie Pies, 4 Fudgy Rich Brownies, 4 Walnut Brownies, and 18 Chocolate Rugelach, each individually wrapped. A dream come true for any chocolate lover!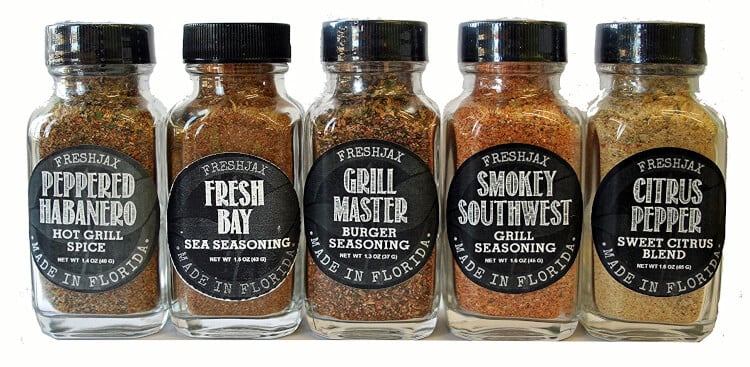 FreshJax Gourmet Handcrafted Grilling Spices
FreshJax spices use only pure organic ingredients and are MSG-free, made in a dedicated gluten-free facility, sugar & sweetener free, non-GMO, nothing artificial, no fillers, no flavorings added, no pesticides, non-irradiated, dairy-free, low sodium, low salt, paleo, vegan, no anti-caking agents, 100% pure & clean. A true treat for grill lovers!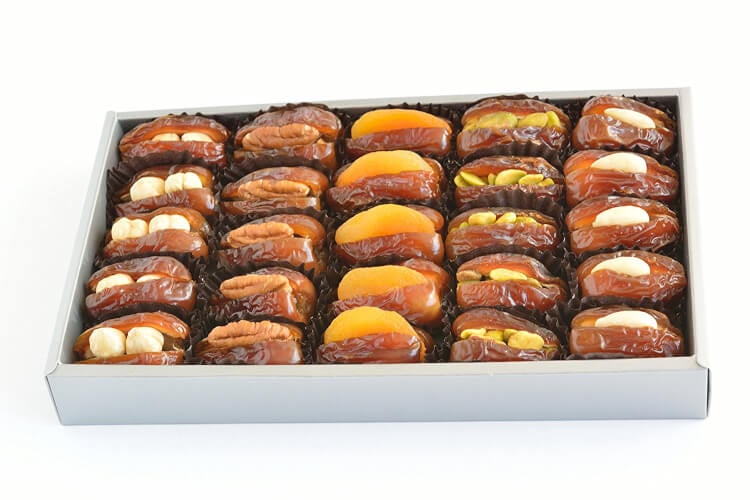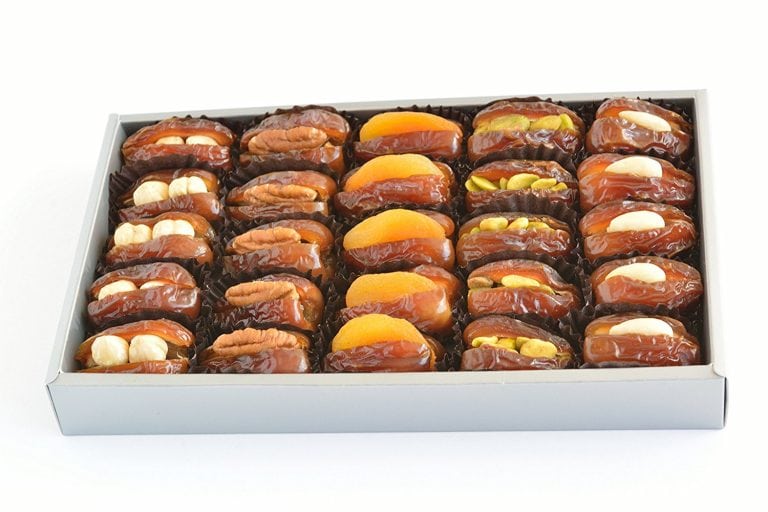 These large Medjool dates are filled with almonds, pecans, pistachios, hazelnuts, and apricots and packaged in an elegant silver or gold box. These delicious dates are all natural, gluten-free, vegan, and low-calorie. 25 dates per gift box.

Originally designed as a spice blend for eggs, GourmEgg spices are also perfect for chicken, steak, poultry, fries, seafood, or any dish! Flavors included in this gift pack: Gracefully Greek, Spicy Southwest, Classy Classic, Charming Curry.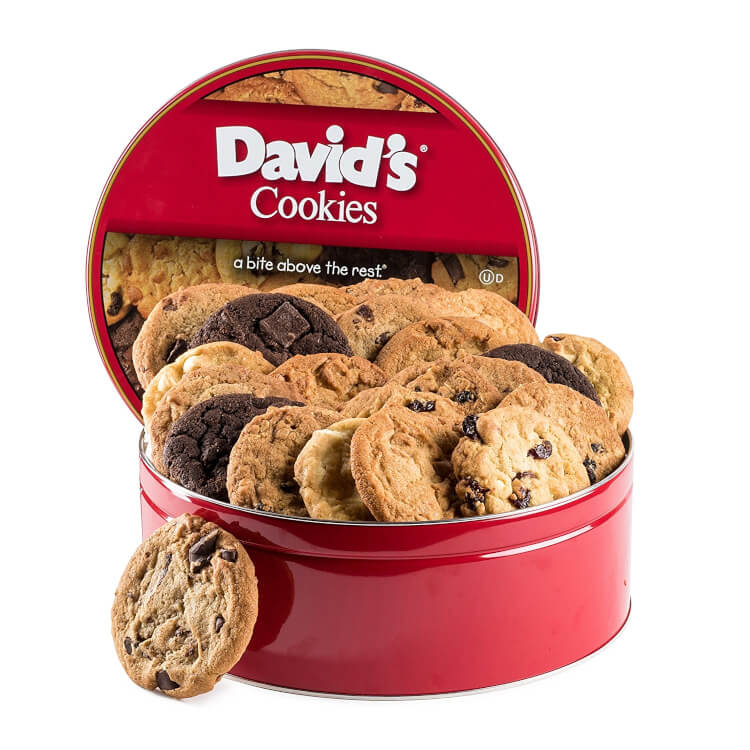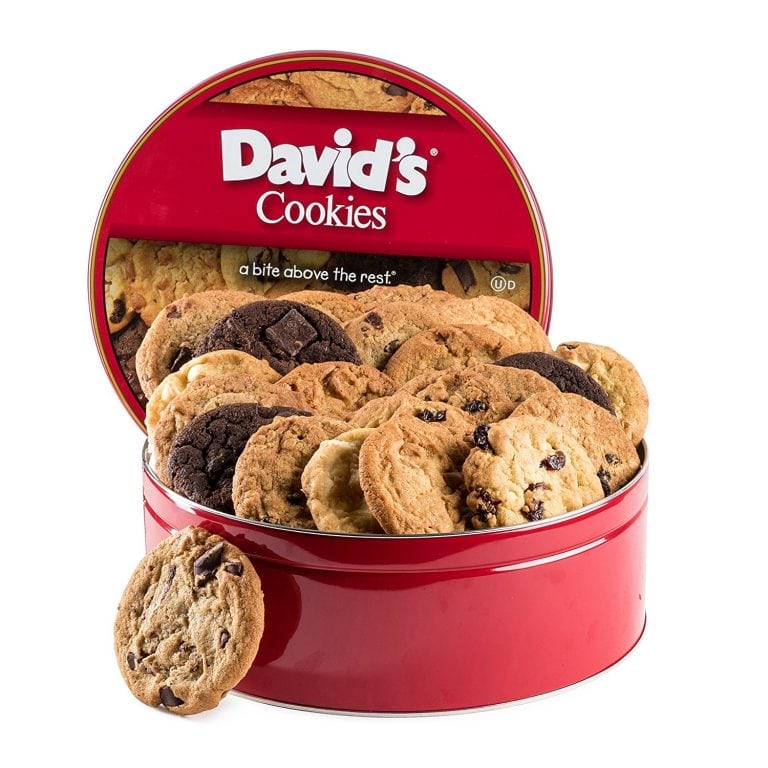 David's Cookies Fresh Baked Cookie Assortment
David's soft cookies are fresh baked and shipped to you on the same day that you order! This cookie assortment tin contains 24 cookies in these flavors: Cherry with White Chocolate Chips, Chocolate Chunk, Double Chocolate Chunk, Oatmeal Raisin, Macadamia White Chunk, and Peanut Butter. A favorite of cookie lovers everywhere!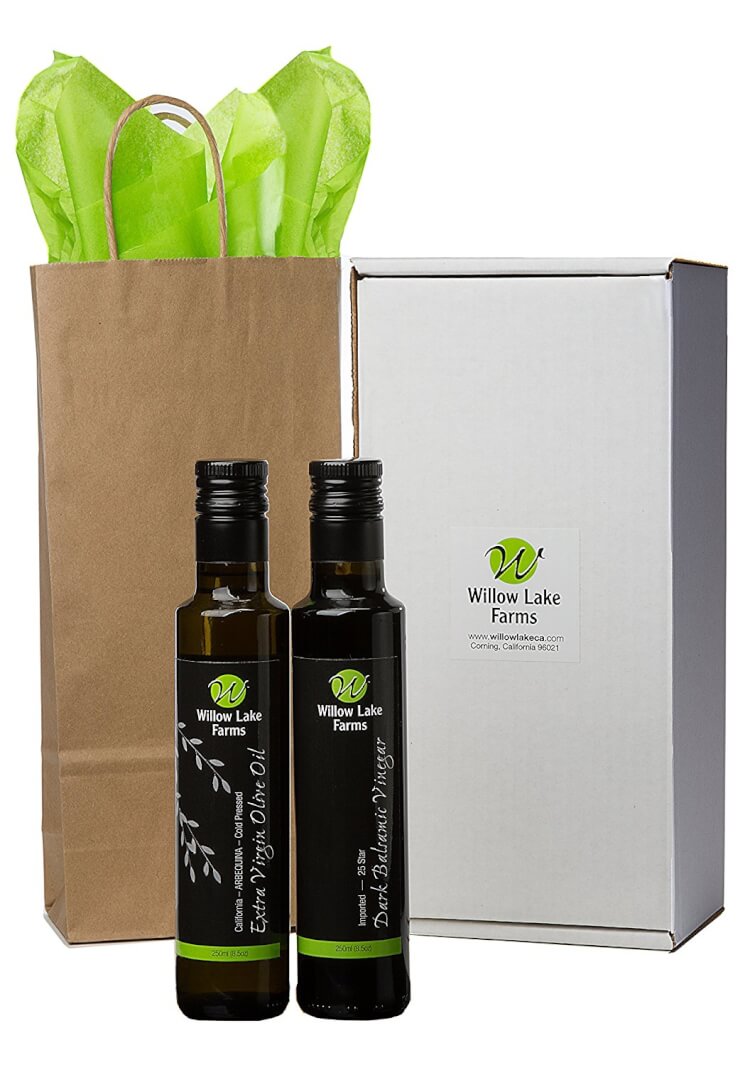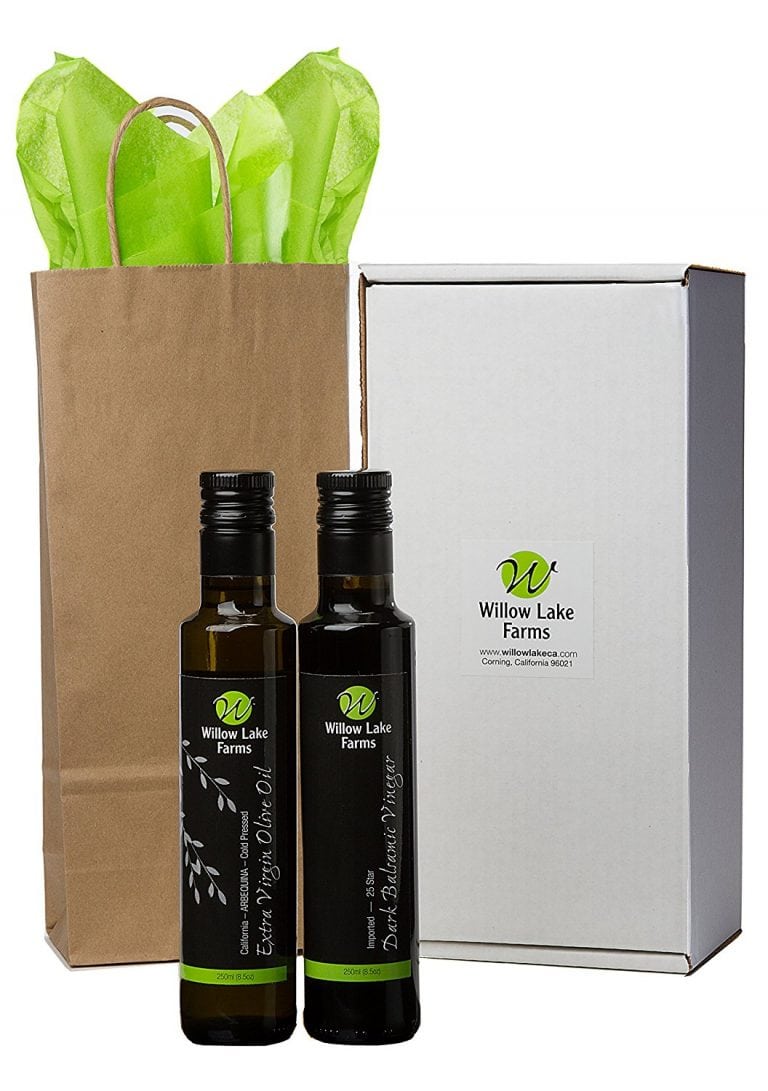 Willow Lake Farms Premium California Olive Oil & 25-Star Balsamic Vinegar Gift Set
Cold pressed within hours of harvest from only the best California olives, Willow Lake Farms' Extra Virgin Olive Oil is ideal as a dressing on your favorite salad, paired with a crusty artisan bread, or even as a marinade. Their balsamic vinegar is equally intriguing, with a subtly spicy, full-bodied flavor that adds depth to everything from soup to desserts, and pairs beautifully with the extra virgin olive oil. A thoughtful gift for the discerning chef in your life!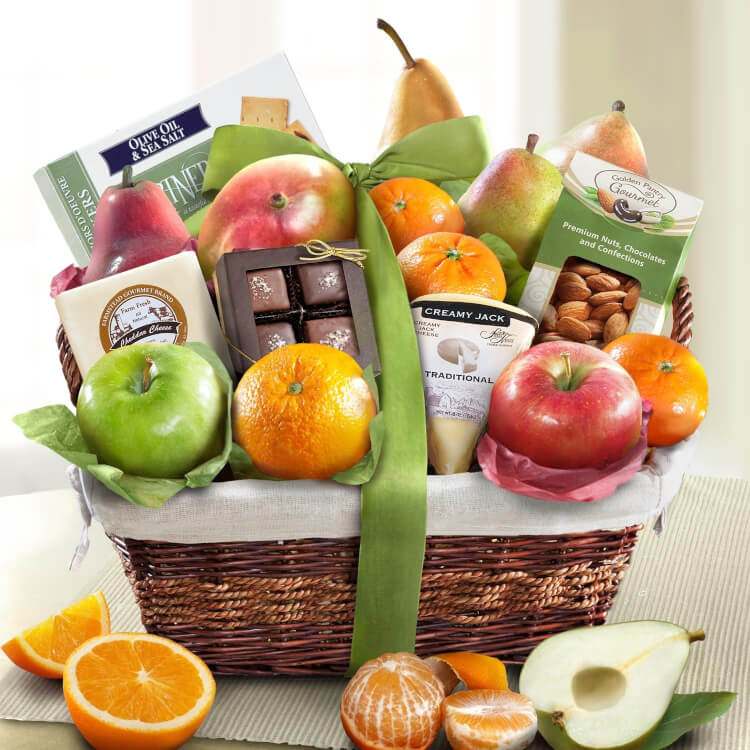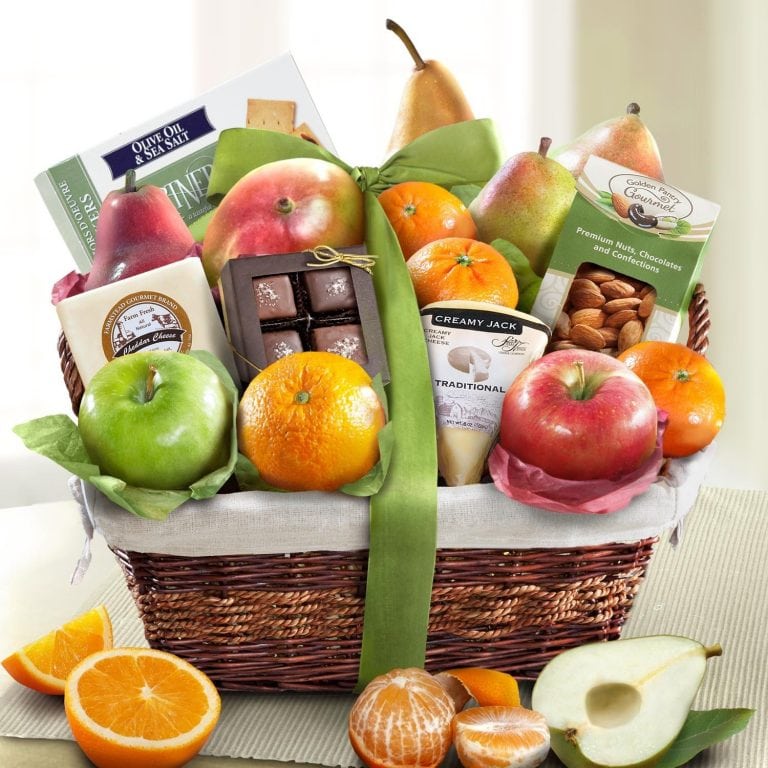 Golden State Fruit Classic Deluxe Fruit Basket
This festive basket contains a mango, two Comice pears, a red pear, a Braeburn apple, a Granny Smith apple, a Navel orange, three mandarins, and a fresh fruit in season. The fruits are accompanied by a delicious natural cheddar cheese, creamy jack cheese, a gift box of chocolate covered sea salt caramels, roasted and salted almonds, and olive oil sea salt crackers for an abundant and lovely gift.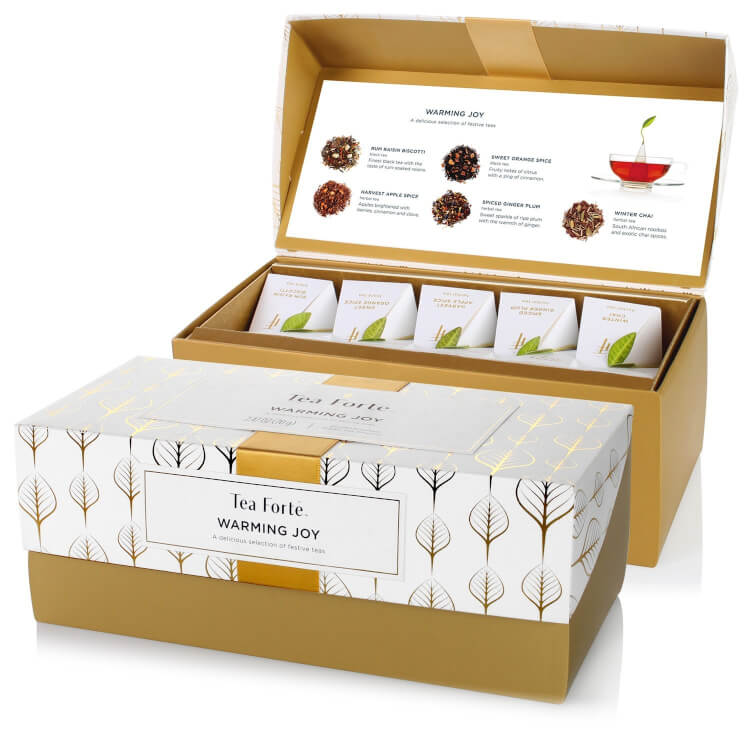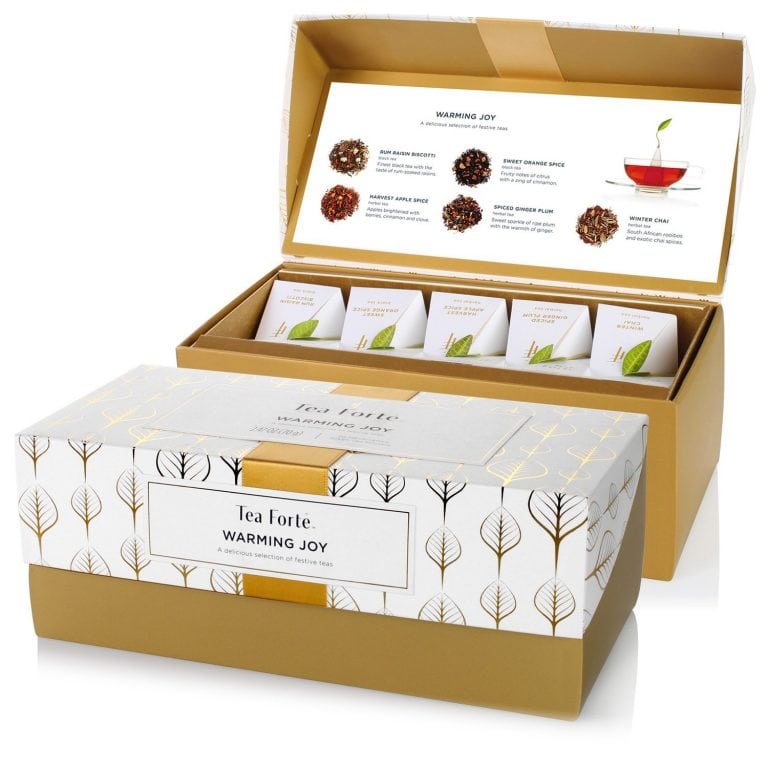 Tea Forte Warming Joy Tea Gift Set
This Warming Joy gift set features festive holiday and seasonal teas including Rum Raisin Biscotti, Sweet Orange Spice, Winter Chai, Spiced Ginger Rum, and Harvest Apple Spice packaged inside of a gold foiled flip-top gift box. Sure to be a hit with any tea lover!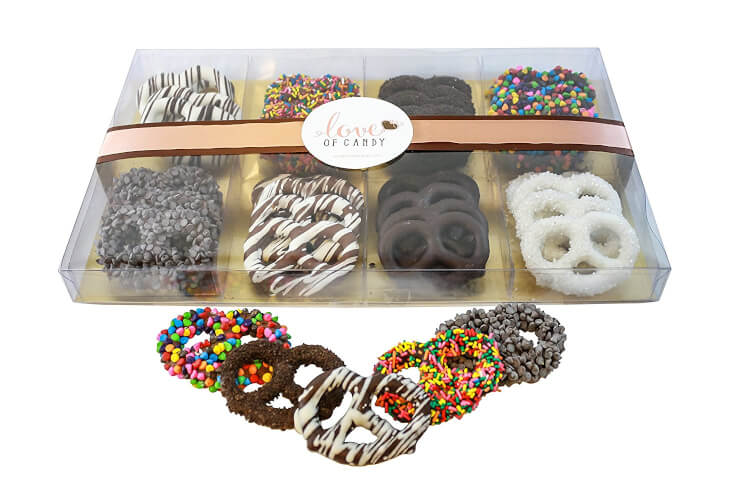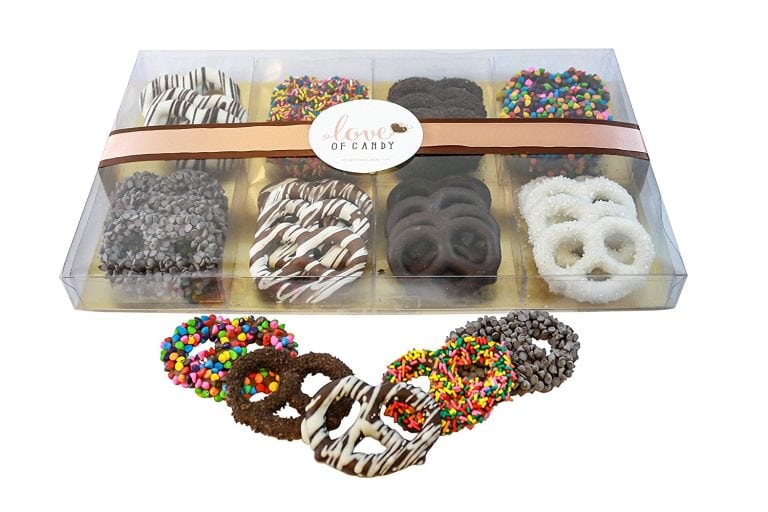 Love of Candy Gourmet Chocolate Covered Pretzel Gift Box
Love of Candy's Gourmet Chocolate Covered Pretzel Gift Box is the perfect gift for any occasion. It contains three different types of chocolate covered pretzel (milk chocolate, dark chocolate, and white chocolate), each covered in a unique delectable topping including chocolate chips, sprinkles, cookie crumbs, drizzled chocolate and sugar crystals. This gift basket is guaranteed to satisfy and indulge the cravings of any sweet-tooth!


SuperSeedz Gourmet Pumpkin Seeds Assortment
SuperSeedz dry roasted pumpkin seeds have no shells and pack an unstoppable flavor with a light crunch. This assortment contains four different flavors – Curious Curry, Somewhat Spicy, Sea Salt, and Cinnamon & Sugar.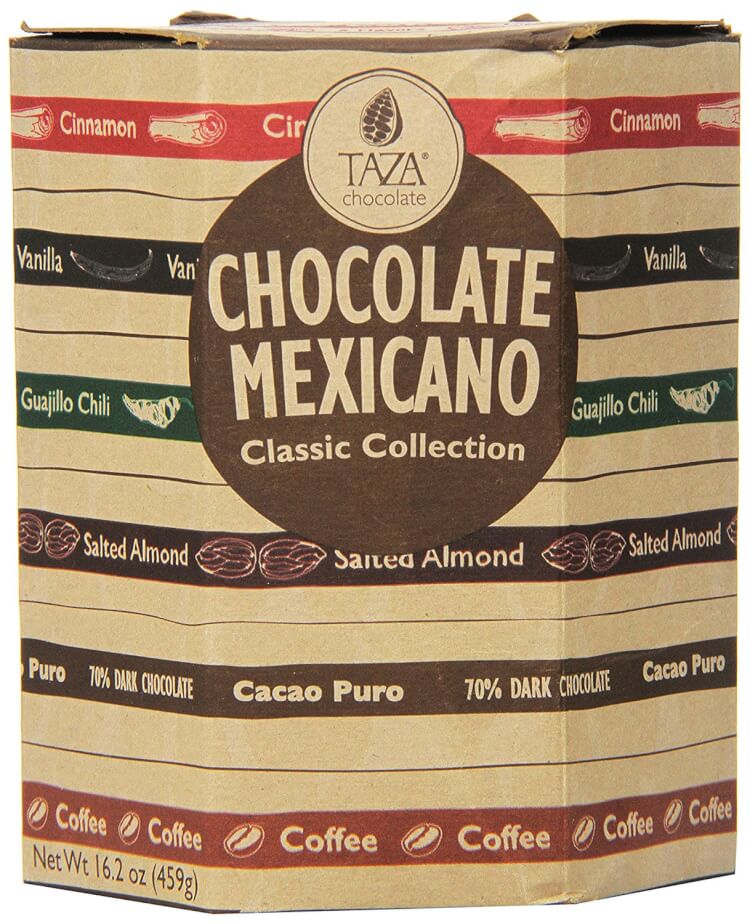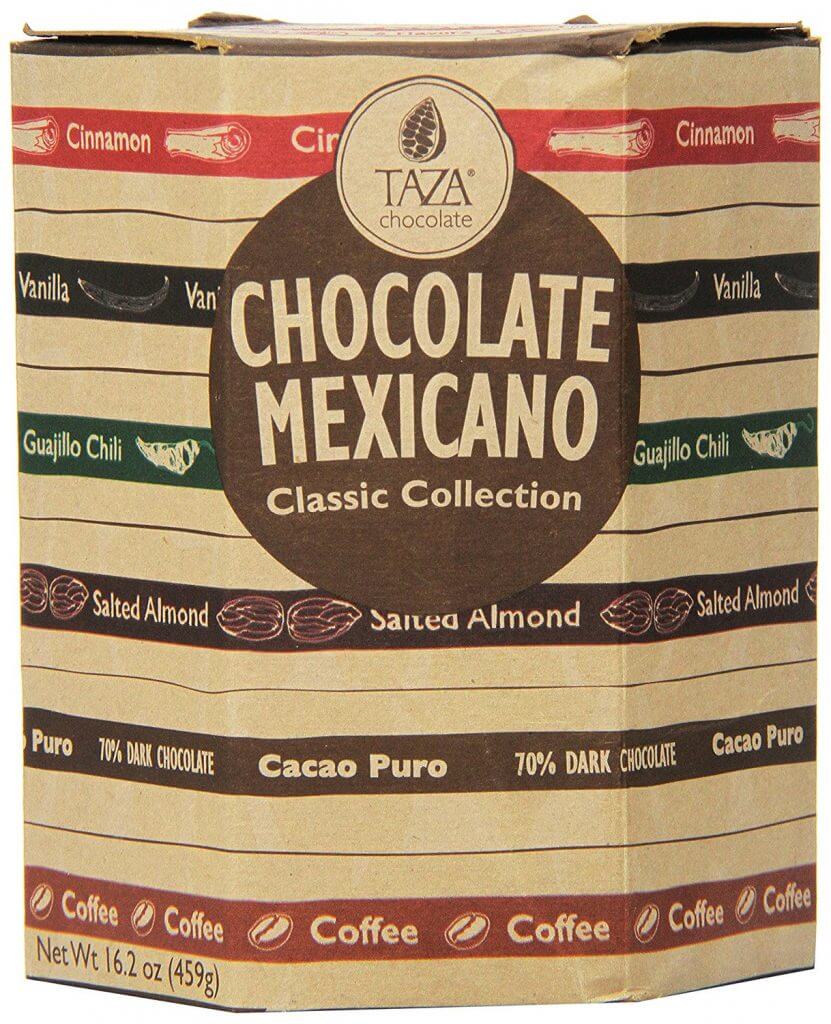 Taza Chocolate Mexicano Disc – Classic Collection
Six bold flavors of Taza's satisfyingly gritty Chocolate Mexicano discs celebrate the Mexican stone ground chocolate tradition. In Cinnamon, Vanilla, Guajillo Chili, Salted Almond, Cacao Puro, and Coffee flavors, it's a perfect, any-occasion gift for the serious chocolate lover!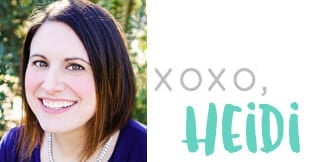 If you like these ideas, don't forget to pin them!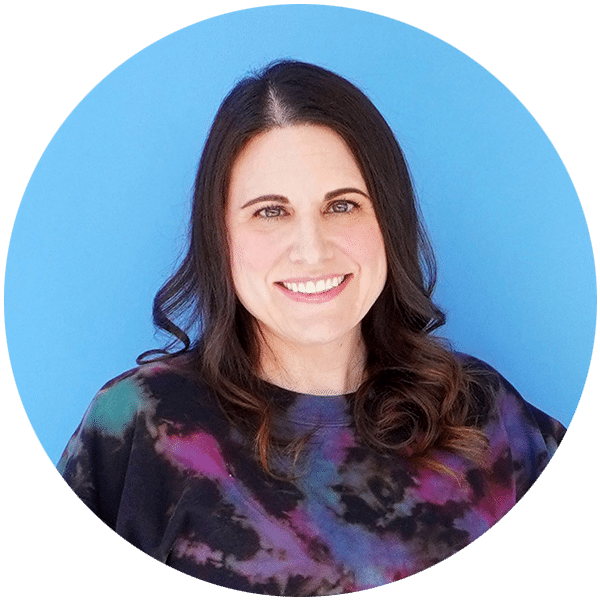 Heidi Kundin has captivated the hearts of millions with her colorful and inspiring approach to crafting, celebrations, and family fun. With over 15 years of experience, Heidi's website has become a must-visit destination for those seeking quick and easy creative ideas and last-minute solutions. Her warm personality shines through her posts, inviting readers to join her on a creative journey that's fun, rewarding, and achievable.