Baseball Team Snack + Printables
This post and its photos may contain affiliate links. As an Amazon associate I earn from qualifying purchases. If you make a purchase through these links, I may receive a small commission at no extra cost to you!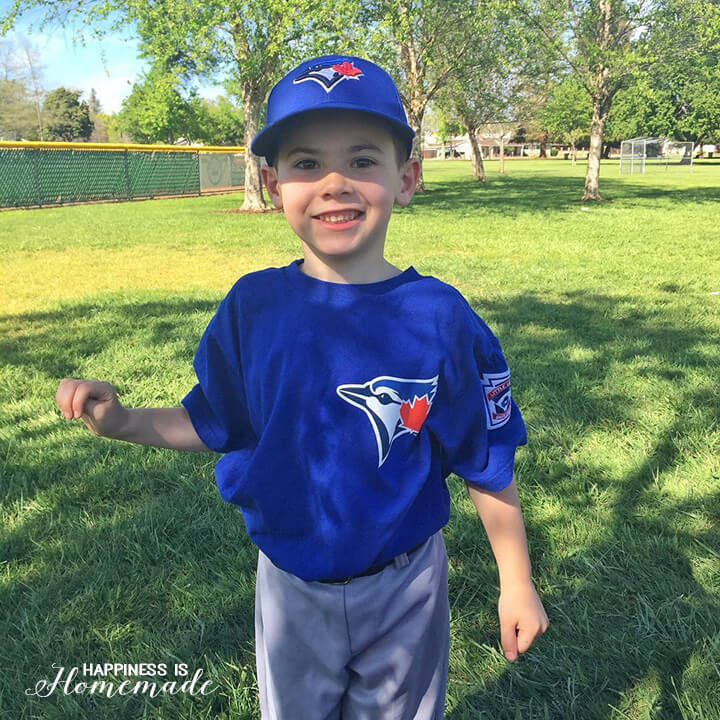 My youngest son plays t-ball for one reason and one reason only: TEAM SNACK. He is absolutely obsessed with the post-game snack, so when it was our turn to bring treats for his entire team, I knew I needed to bring something seriously awesome. Awesome, but easy, because, let's be real…this mama likes things quick and simple!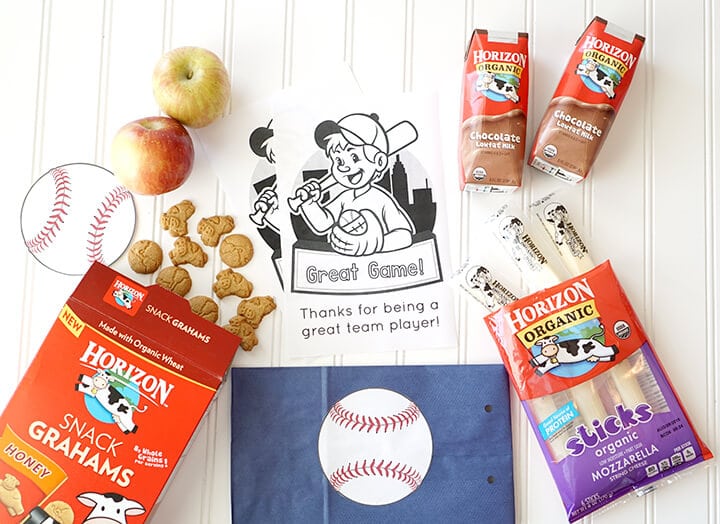 I wanted to give the boys a snack that fits into our healthy lifestyle, so I reached for my favorite Horizon Organic products – mozzarella sticks, chocolate lowfat milk boxes, and Honey Snack Grahams (which are one of my favorite snacks EVER!). I'm making an effort to provide my family with more organic ingredients and less artificial colors and flavors, so these Horizon Organic products are perfect for my kids and their teammates!
I printed some fun baseball graphics on to 8.5″ x 11″ label paper, then cut them out with scissors, and stuck them to the front of team colored paper bags. Easy peasy!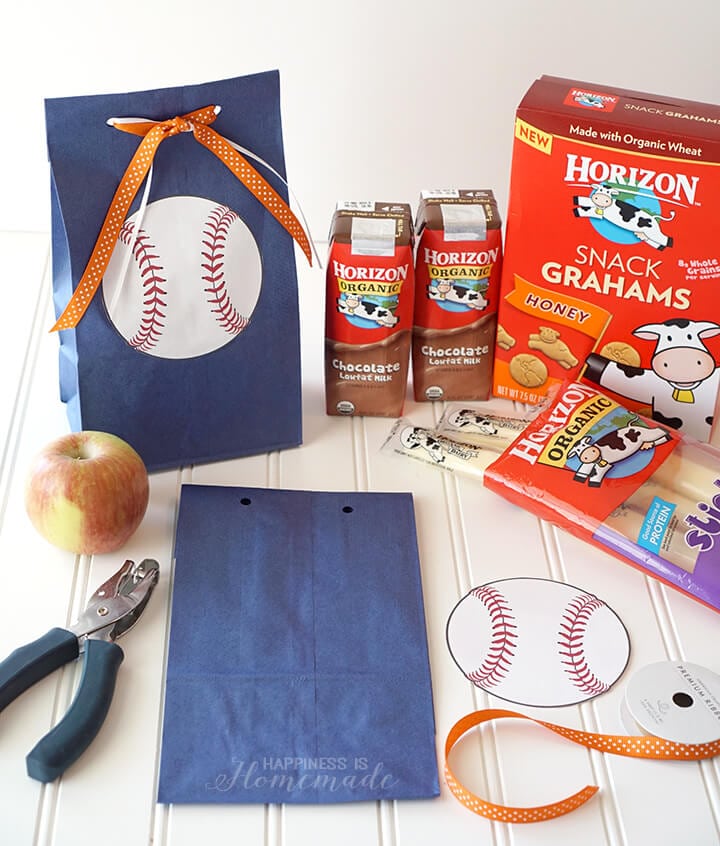 Add the printable coloring page to the snack bag along with the Horizon Organic mozzarella sticks, chocolate lowfat milk boxes, Snack Grahams (in a baggie), and an apple. Fold the top 2″ of the paper bag over, and punch two holes through all the layers. Thread ribbon or baker's twine through the holes, and tie a knot to close the bag.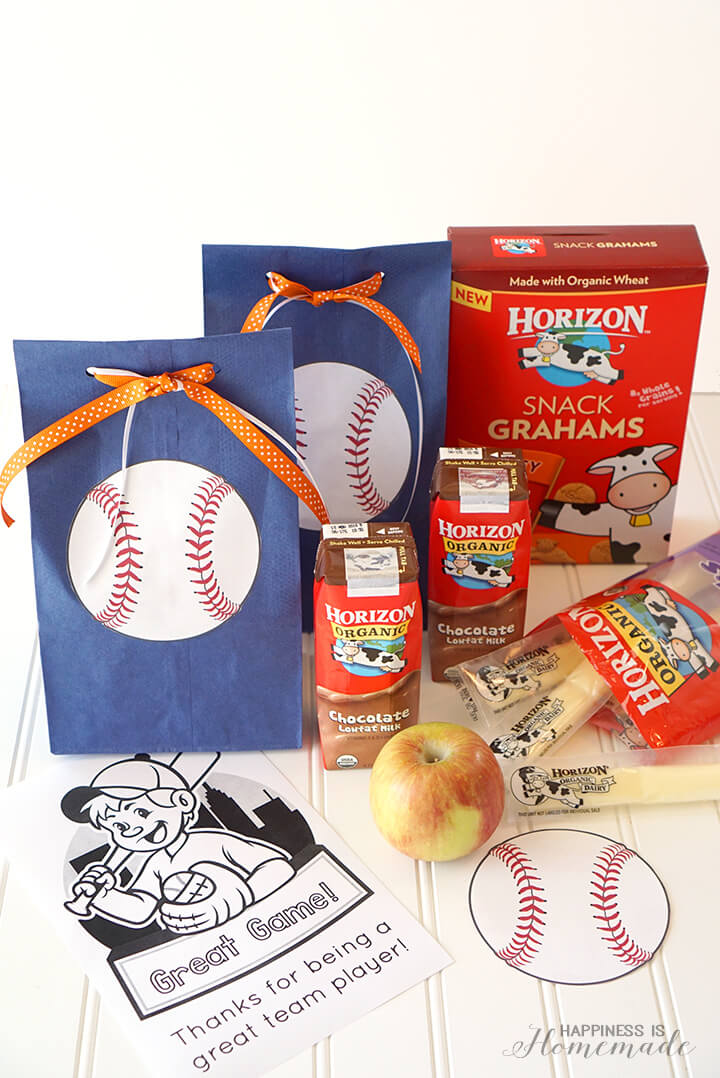 Your kids and their friends will love this fun baseball team snack, and you'll look like SuperMom with minimal effort! For even more ideas, news, and recipes from Horizon Organic, be sure to follow them on Facebook, Twitter, Pinterest and Instagram!
What's your favorite baseball team snack? Let me know in the comments!
This is a sponsored conversation written by me on behalf of Horizon Organic. The opinions and text are all mine.
You may also like: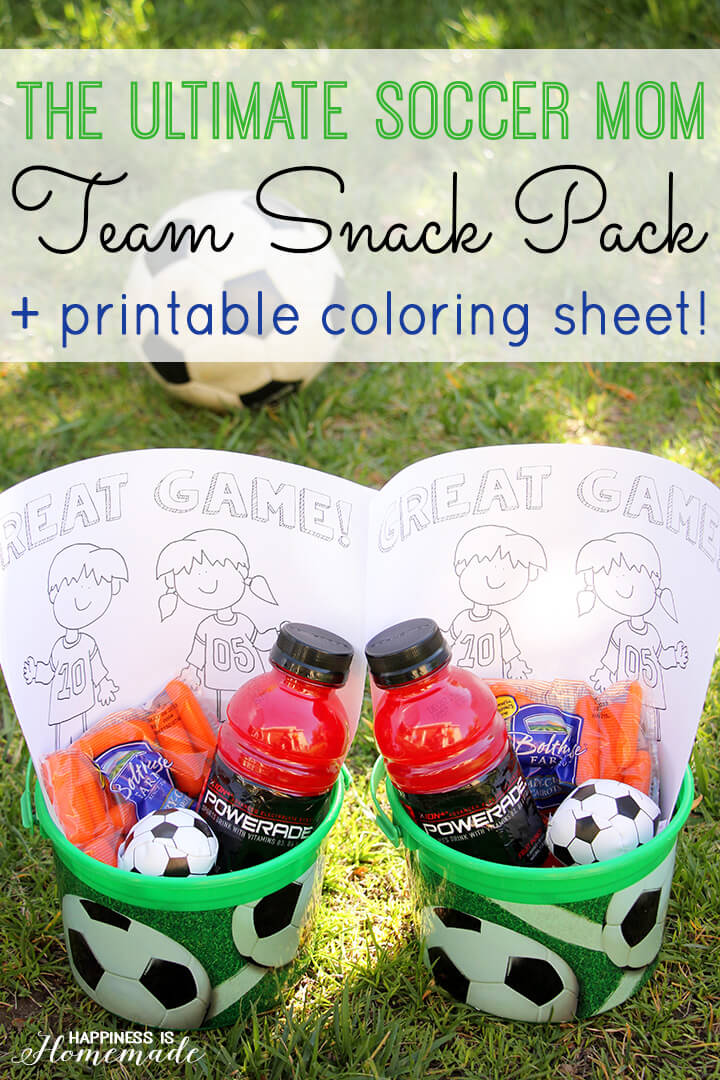 The Ultimate Soccer Mom Team Snack + Coloring Page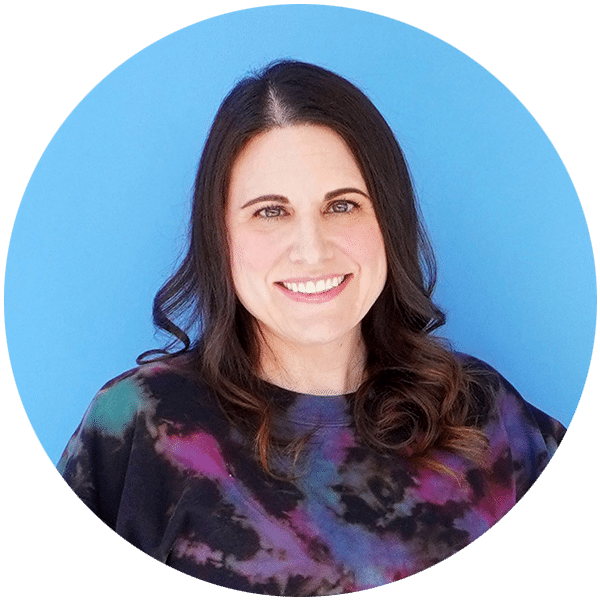 Heidi Kundin has captivated the hearts of millions with her colorful and inspiring approach to crafting, celebrations, and family fun. With over 15 years of experience, Heidi's website has become a must-visit destination for those seeking quick and easy creative ideas and last-minute solutions. Her warm personality shines through her posts, inviting readers to join her on a creative journey that's fun, rewarding, and achievable.