How to Cook Instant Pot Quinoa
This post and its photos may contain affiliate links. As an Amazon associate I earn from qualifying purchases. If you make a purchase through these links, I may receive a small commission at no extra cost to you!
Learn how to cook quinoa in the Instant Pot pressure cooker with this easy Instant Pot Quinoa Recipe! Plus handy tips for how to flavor quinoa and make quinoa taste good!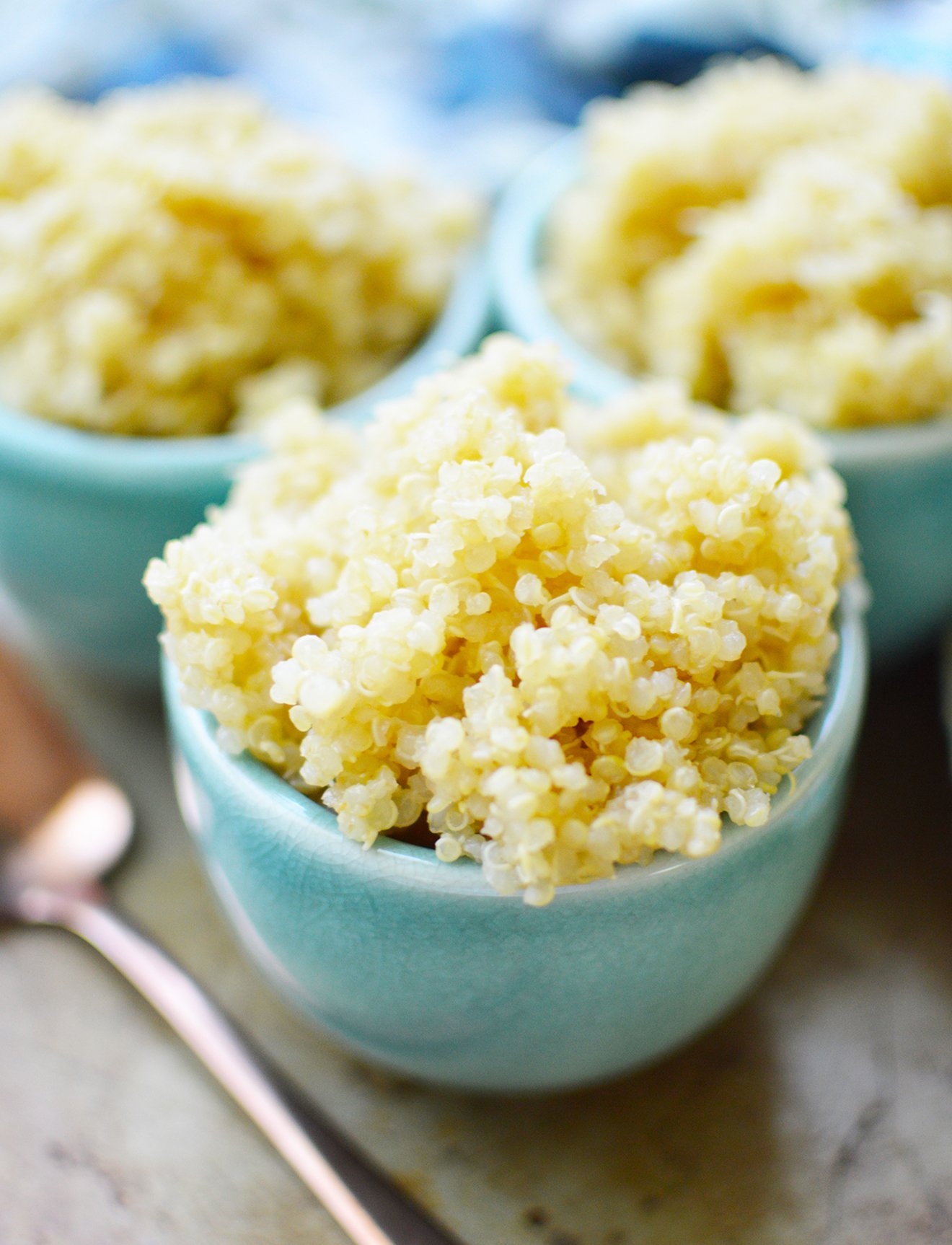 Have you ever wondered if you can cook quinoa in the Instant Pot pressure cooker? Good news! You absolutely can! Cooking quinoa in the Instant Pot results in deliciously fluffy quinoa in a fraction of the time!
How to Cook Quinoa in the Instant Pot
How long does it take to cook quinoa in a pressure cooker?
This delicious quinoa recipe takes only TWO minutes to cook in the Instant Pot! Of course, it takes a few extra minutes for the pressure cooker to build pressure and come to temperature, but the actual cook time is only two minutes, so you'll have this yummy side dish on the dinner table in no time!

Do you have to rinse quinoa?
Rinsing quinoa removes the natural saponin coating, which is meant to deter wildlife from eating the seeds, and can often make quinoa taste bitter or soapy. Running the quinoa under cold water in a mesh strainer for two minutes before cooking will result in a quinoa with much better flavor!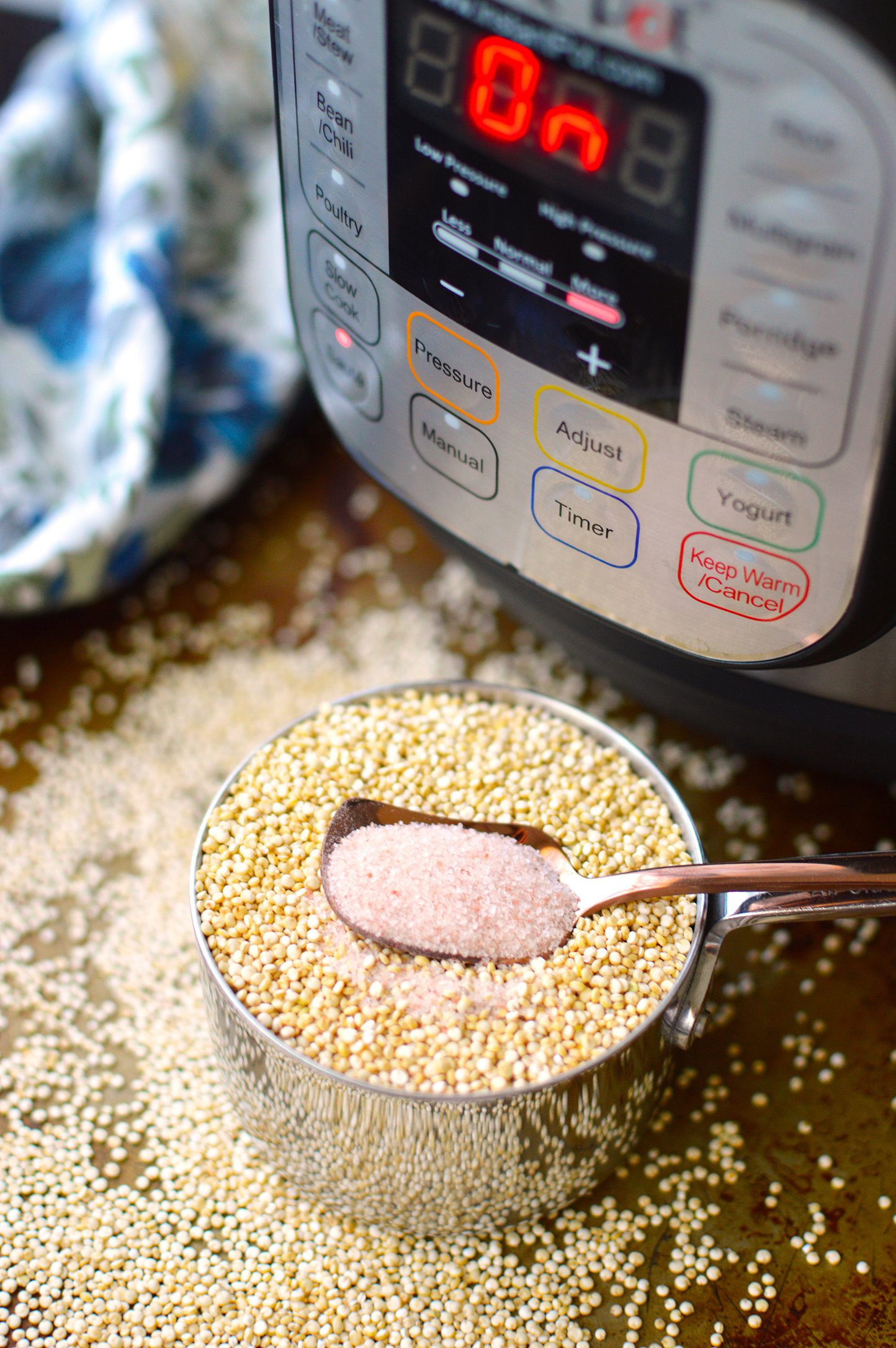 When it comes to seasoning quinoa, quality ingredients make all the difference. For this recipe, I like to use homemade bone broth, but a high-quality store-bought bone broth would also be great. I also prefer to use pink Himalayan salt because it's healthier than table salt, and I prefer the taste.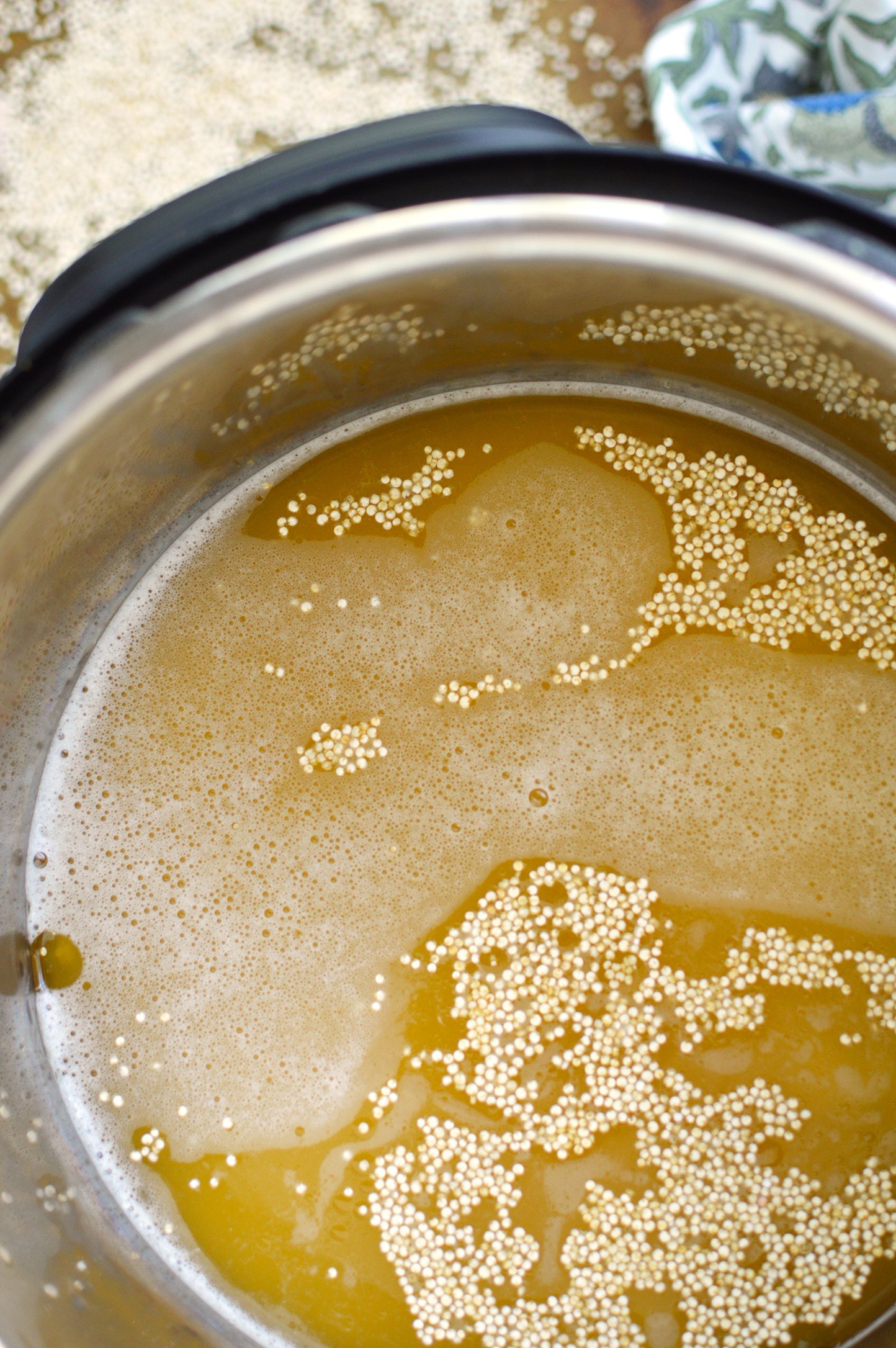 Select the saute setting on your Instant Pot, and pour in the bone broth. Starting the heat right away will help cut down on the amount of time that it takes for the pot to heat up and come to pressure. Rinse the quinoa, and then pour the strained quinoa and salt into the broth.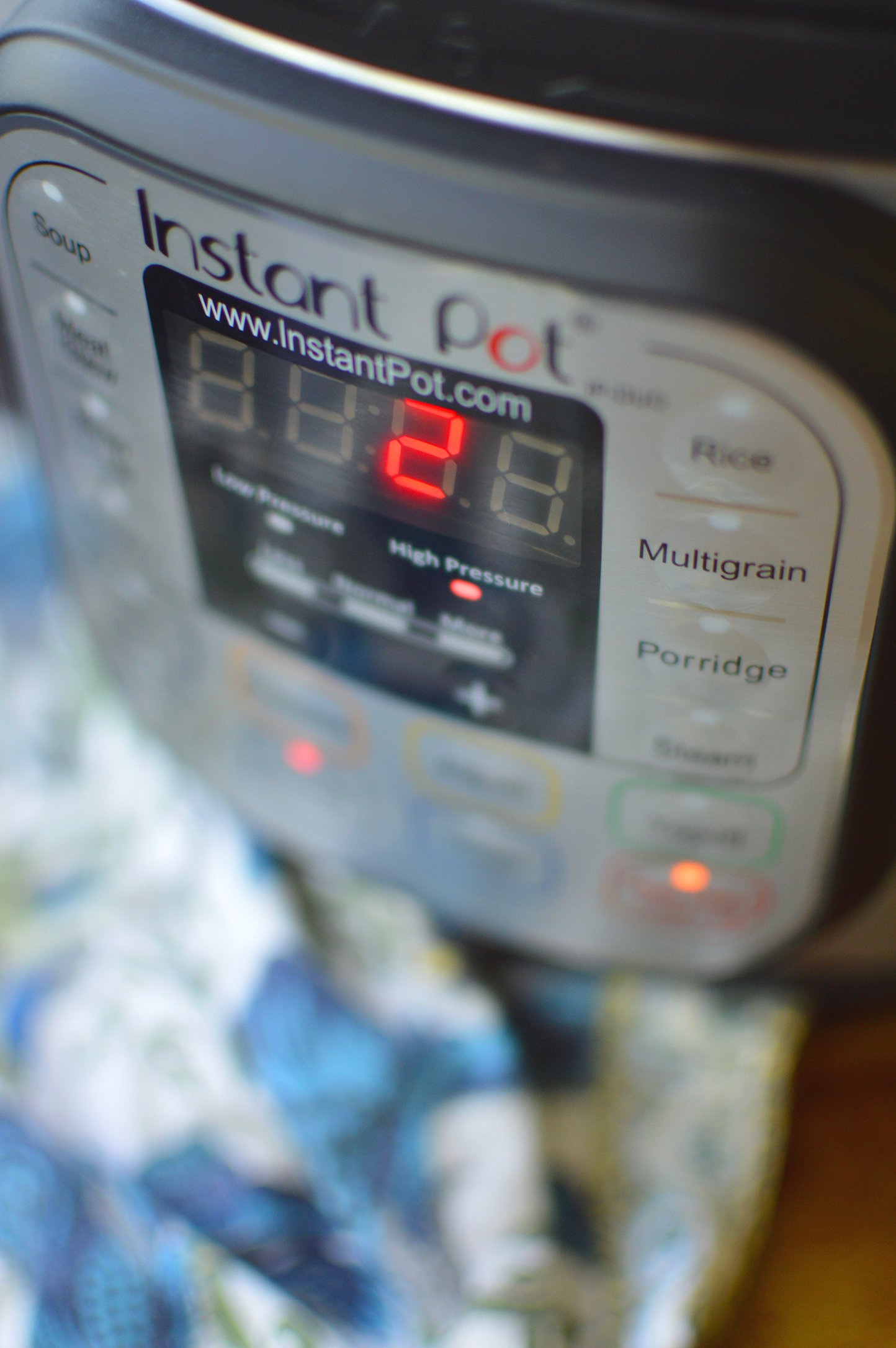 Double-check the seal on your Instant Pot lid, twist on the lid, set the steam vent to Sealing, and cancel the saute setting. Select manual mode on high for two minutes. When the cook time has ended, allow the pot to natural pressure release for eight minutes.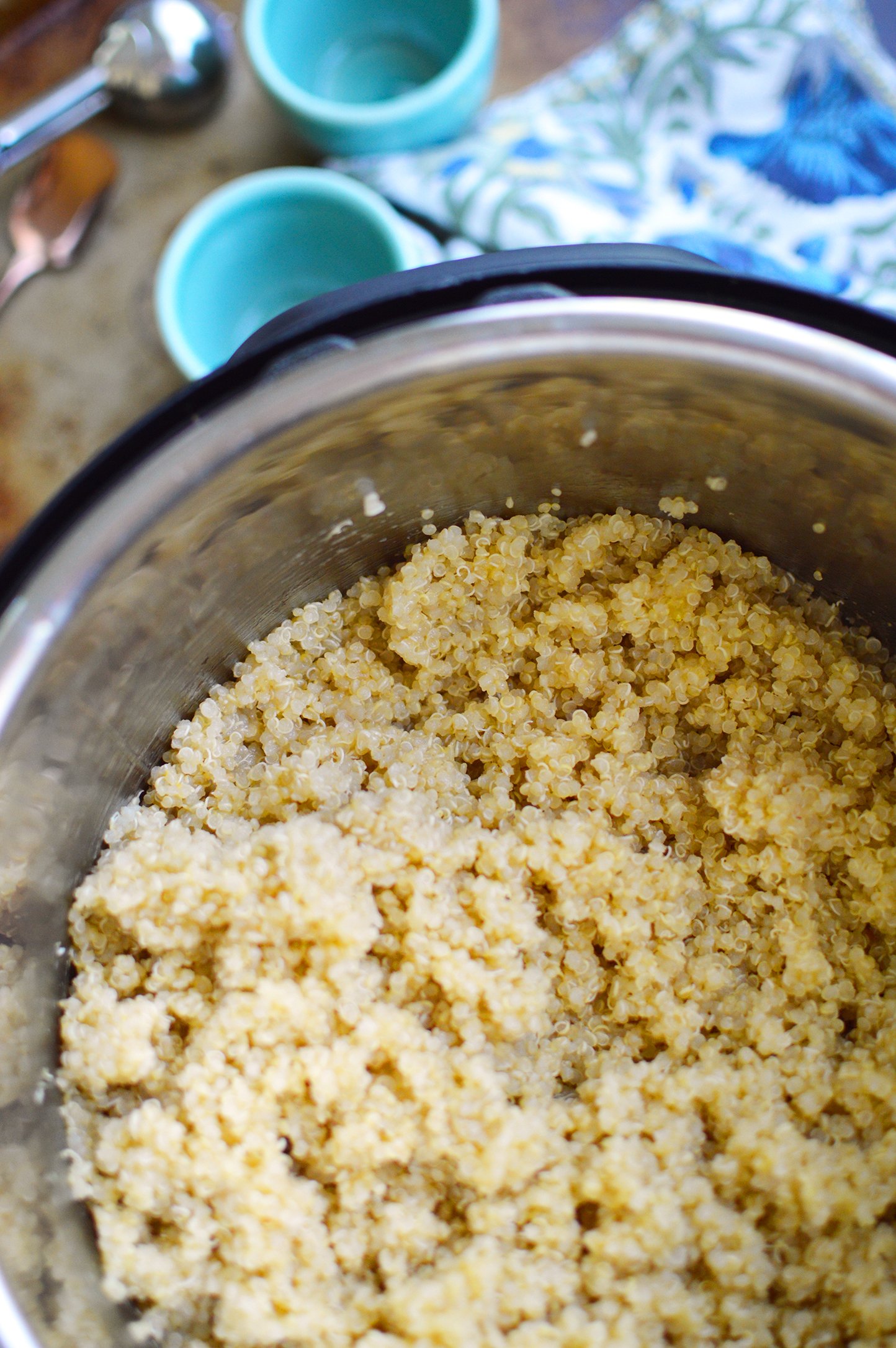 Carefully release any remaining steam and pressure. Remove the lid and use a fork to fluff up the cooked quinoa.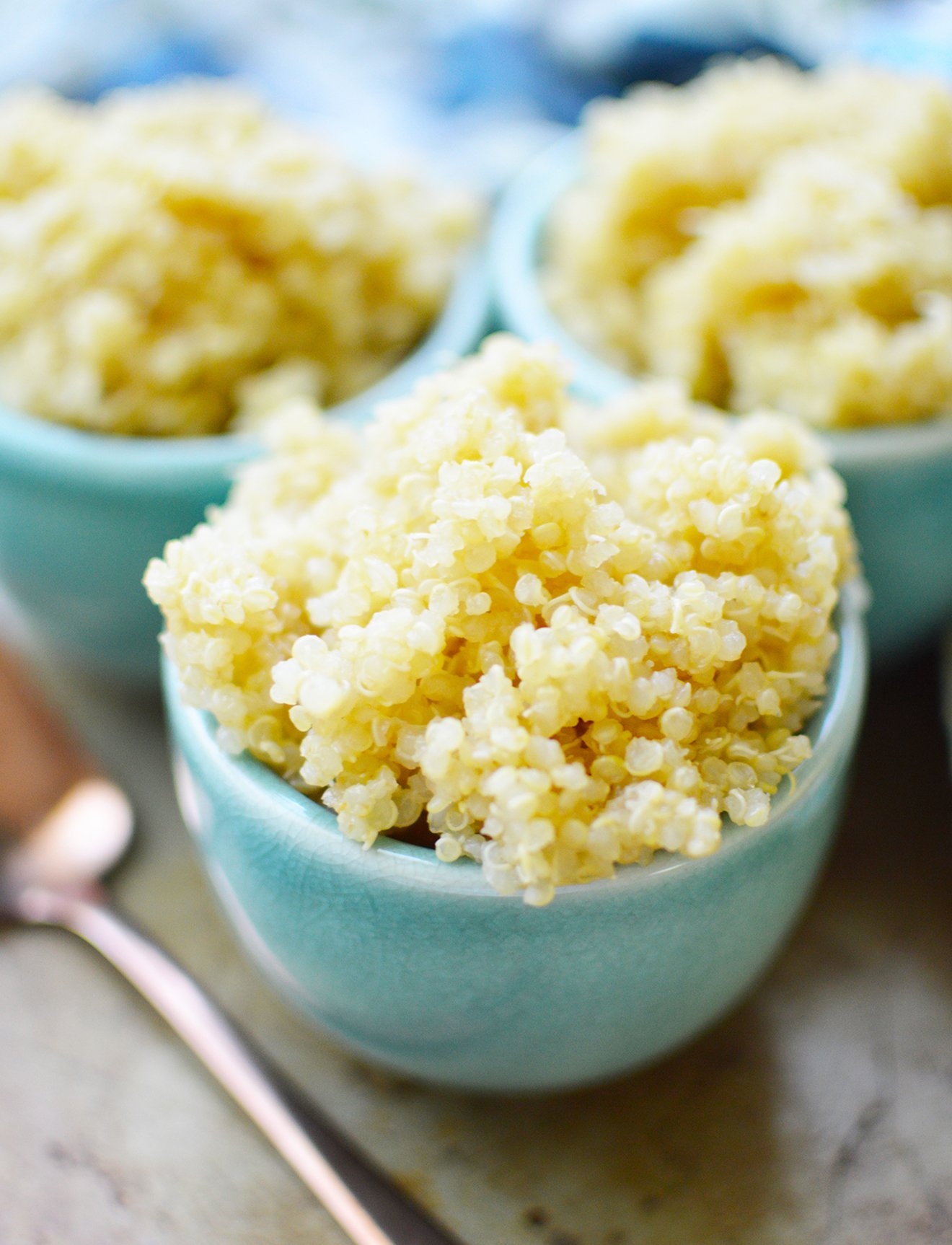 Easy peasy! We like to enjoy this simple quinoa with just a dash more salt on top, but there are TONS of ways to really kick up the flavor and take your quinoa from basic to gourmet!
What Does Quinoa Taste Like?
When simply prepared as in this recipe, quinoa tastes a bit like a nutty and slightly earthier version of brown rice. The texture is fluffy, creamy, and a little bit crunchy all at the same time. The seeds can get a little gummy when overcooked, so if you prefer your quinoa to have a strong al dente bite, you may want to experiment with a one-minute Instant Pot cook time and see which version you like the best.
How do you flavor quinoa?
Use these easy tips and tricks to help make quinoa taste great!
Add herbs and spices – some of the most common seasonings that are added to quinoa are garlic, onion powder, thyme, basil, parsley, black pepper, and Italian seasoning blend.
Mix in cheese and breadcrumbs for a hearty dish with flavors reminiscent of mac n cheese!
Vegetables and quinoa are a winning combination! Mix in your favorite sauteed vegetables – onions, bell pepper, mushrooms, spinach, kale, and tomatoes are popular options.
A splash of lemon, lime, or orange juice mixed in with the cooking broth can add another layer of flavor to your quinoa.
Use quinoa in soups, chilis, stews, and salads for even more flavor options!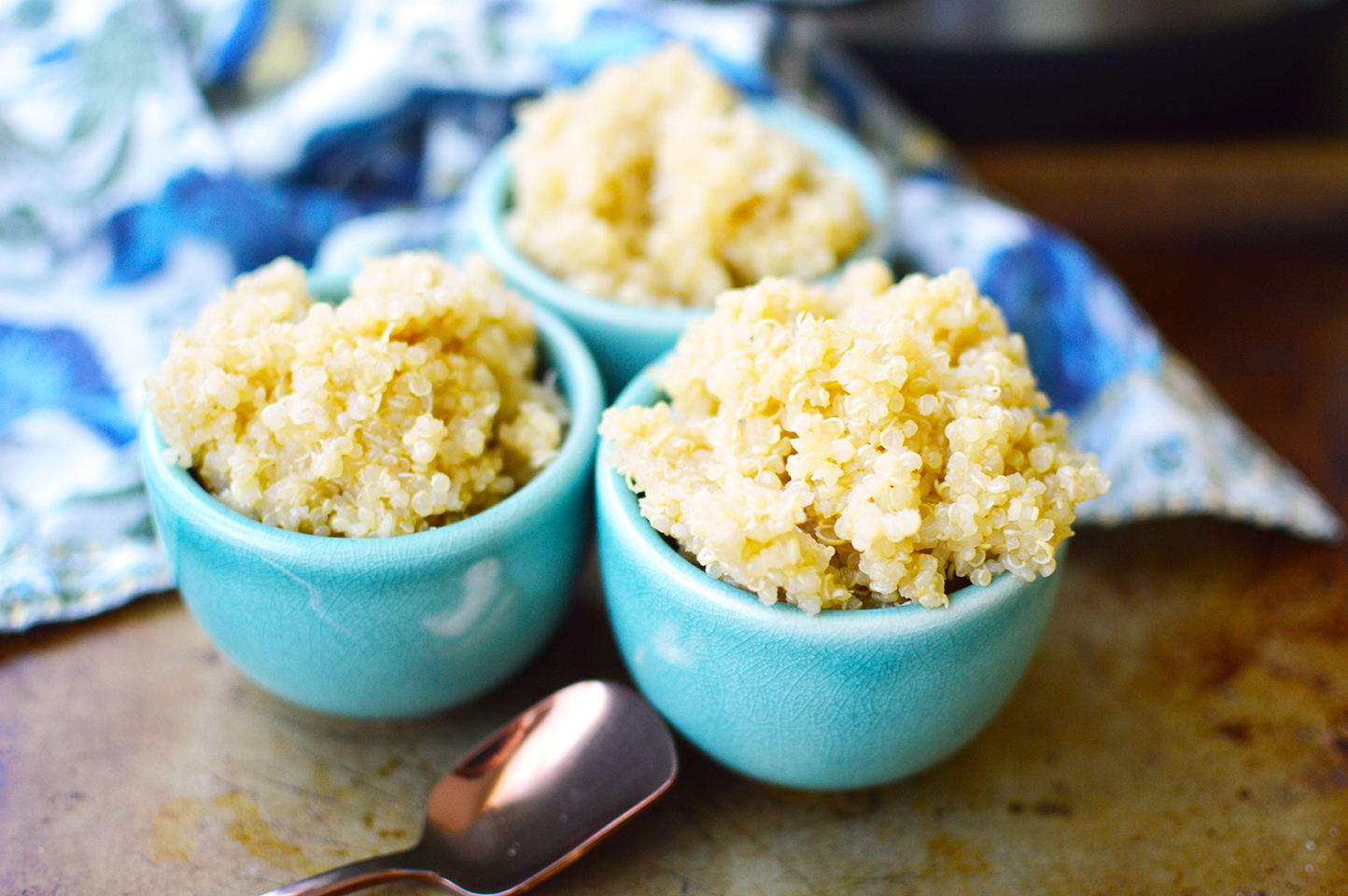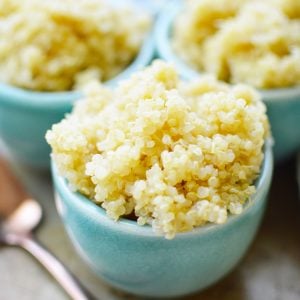 Instant Pot Quinoa
Learn how to cook quinoa in the Instant Pot pressure cooker with this easy Instant Pot Quinoa Recipe! Plus handy tips for how to flavor quinoa and make quinoa taste good!
Print
Pin
Rate
What You'll Need:
4

cups

Bone Broth

3

cups

Quinoa,

rinsed

1

tsp.

Pink Himalayan Salt
Instructions:
Turn Instant Pot to the saute setting and add bone broth.

Rinse quinoa under cold water for at least 2 minutes until the water runs clear. This will help ensure that your quinoa does not taste bitter!

Add salt and quinoa to the bone broth.

Cancel the saute setting. Place the lid on the Instant Pot, set the steam vent to Sealing, and set the Instant Pot on manual mode on high for two minutes.

Allow the Instant Pot to natural pressure release for 8 minutes before CAREFULLY venting the remaining steam and removing the lid from the Instant Pot.

Fluff the quinoa with a fork, and add a dash more salt on top if desired.
Notes:
Store in an air-tight container in the refrigerator for up to 5 days.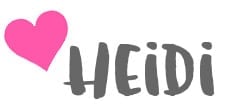 Pin this Instant Pot Quinoa Recipe for Later!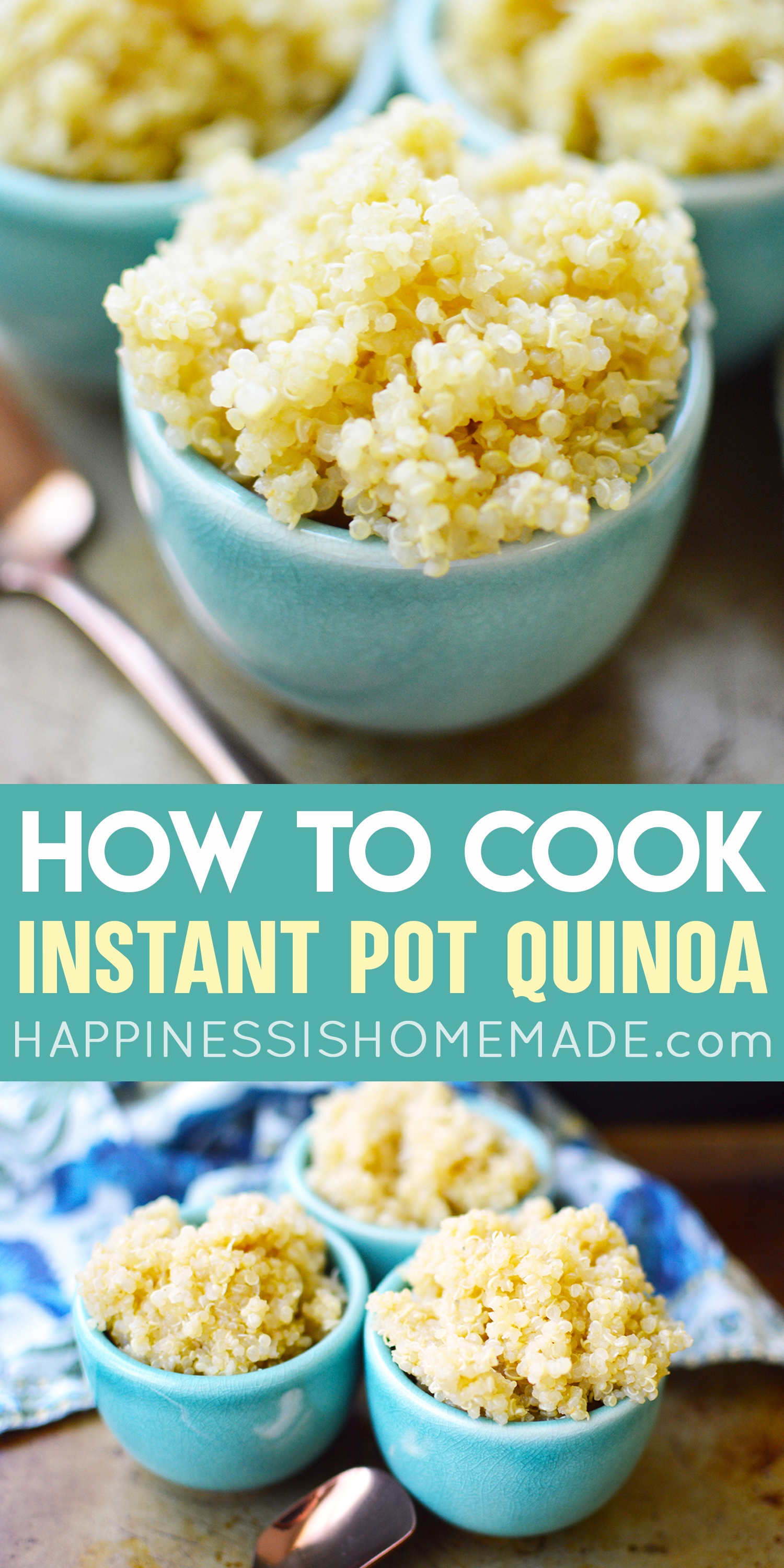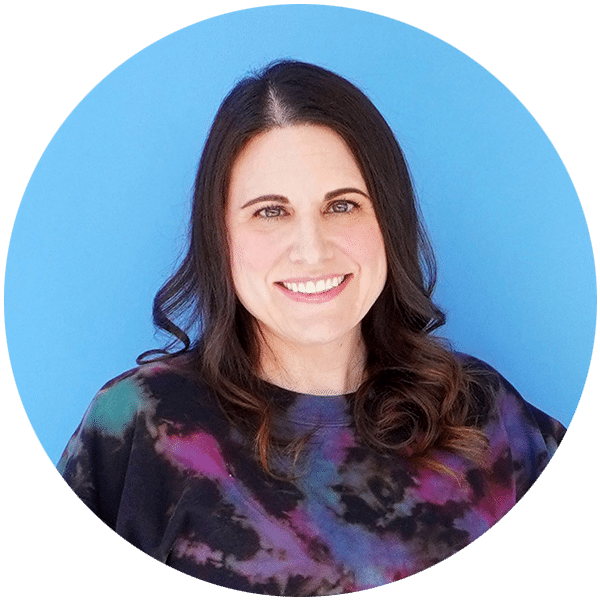 Heidi Kundin has captivated the hearts of millions with her colorful and inspiring approach to crafting, celebrations, and family fun. With over 15 years of experience, Heidi's website has become a must-visit destination for those seeking quick and easy creative ideas and last-minute solutions. Her warm personality shines through her posts, inviting readers to join her on a creative journey that's fun, rewarding, and achievable.