Hydration Water Bottle + How to Drink More Water
This post and its photos may contain affiliate links. As an Amazon associate I earn from qualifying purchases. If you make a purchase through these links, I may receive a small commission at no extra cost to you!
Learn how to make a hydration motivation waterbottle and discover tips and tricks for how to drink more water each day!
Sources differ on exactly how much water we should be drinking daily, but one thing that they can agree upon is that many people are still not drinking enough water. The Institute of Medicine recently determined that an adequate intake (AI) for men is roughly about 13 cups (3 liters) of total beverages a day. Note that their recommendation includes a total of ALL beverages consumed per day, not just water. The AI for women is 2.2 liters (about 9 cups) of total beverages a day. This means that the old adage of "8 (8 oz.) glasses of water per day" is still a great rule of thumb to follow, especially if you don't drink many other beverages.
Note: There are many factors that affect how much water your body needs each day, including your health, exercise level, climate, environment and more, so please check with your doctor to find out how much water you personally need daily.
If you find yourself among the people who aren't drinking enough water each day, utilize these simple tips to help you reach your goals:
ALWAYS keep a bottle of water nearby! If it is within reach, you'll never have an excuse for not drinking it.
Use a printable chart or an app like Waterlogged or Daily Water to help you track your water intake.
Add your own flavor! Fruit and herb infused waters can lend variety to "boring" water. Try an infusion water bottle or pitcher to make creating infused waters easy peasy! My favorite combinations are strawberry-peach and cucumber-mint.
Fill up your cup with ice before adding your beverage, and as it melts, it will add additional water to the beverage. You can also snack on the ice to increase your water intake, but make sure that you wait until it has softened from the beverage a bit. Chomping on rock hard ice can be bad for your teeth!
Not all of your water intake has to be from cold drinks. Start your morning with a glass of hot water with lemon to help boost your metabolism and detox your system.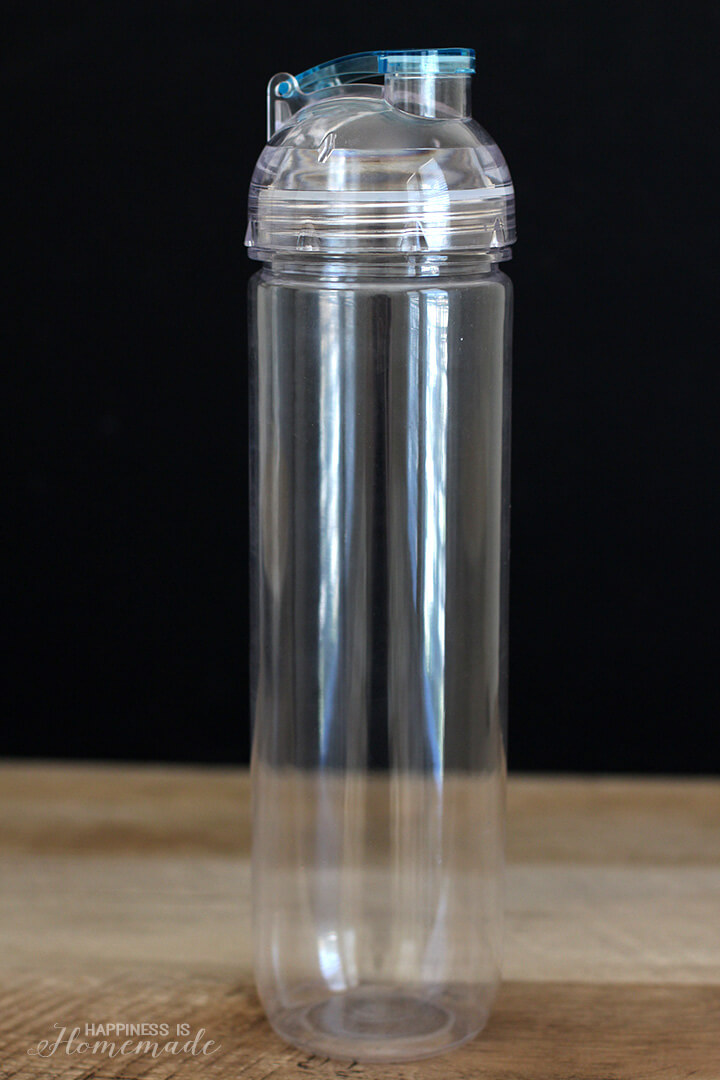 One of my favorite ways to drink more water is to challenge myself with multiple small goals throughout the day. I started with this plain water bottle…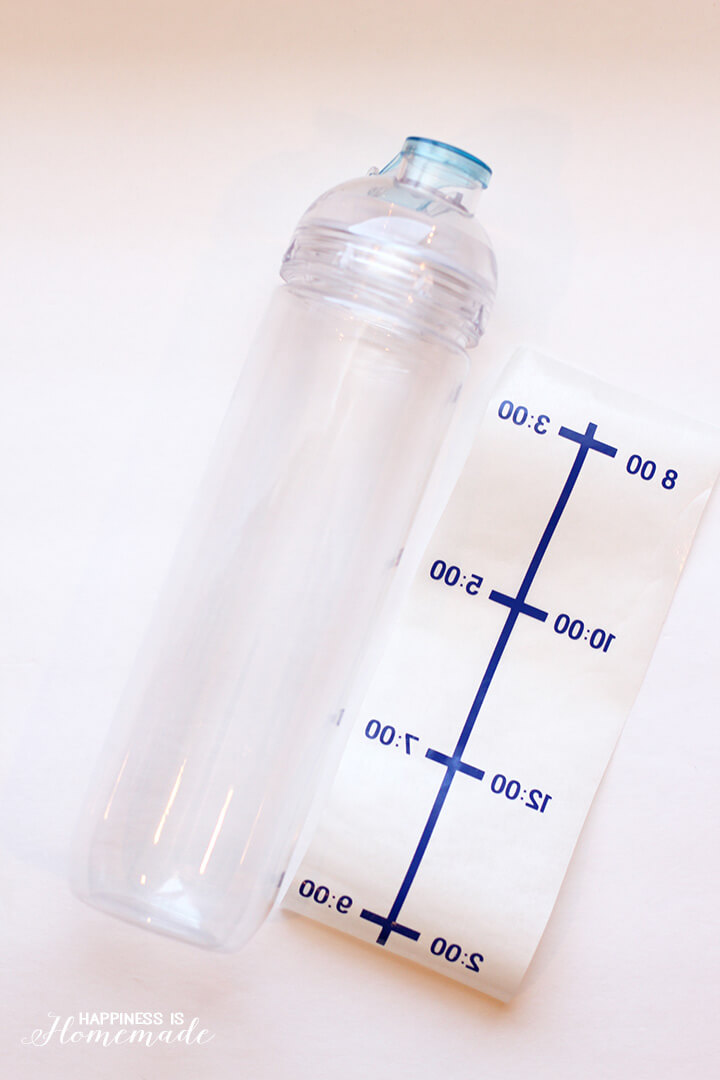 …and I created a label to mark time increments on the bottle using vinyl from Expressions Vinyl. I selected the times based on my daily schedule (I tend to wake around 7:00 and stay up very late since I'm a night owl, so choose your times according to your own schedule).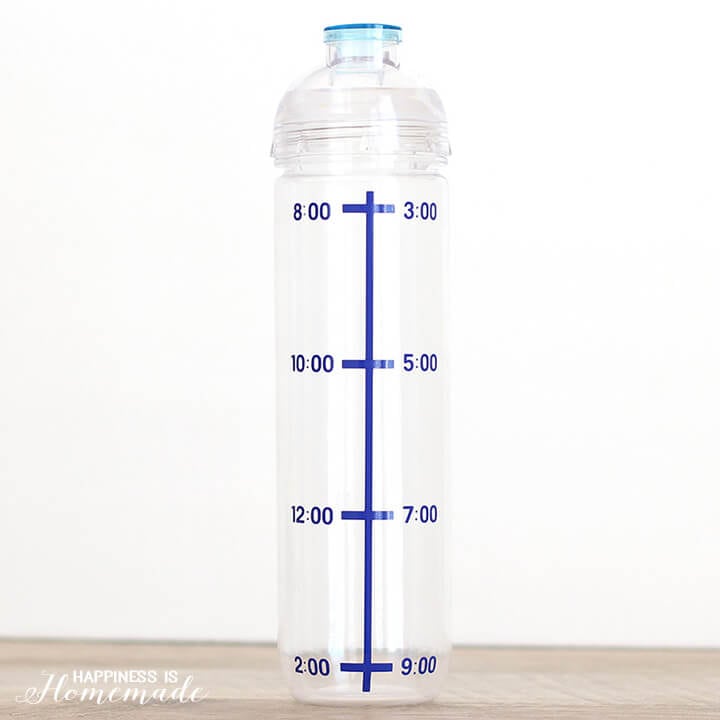 I marked the times on the bottle with vinyl so that I have mini goals throughout the day – drink to the line by the specified time, and then refill somewhere between 2:00-3:00 once I've reached the bottom of the bottle.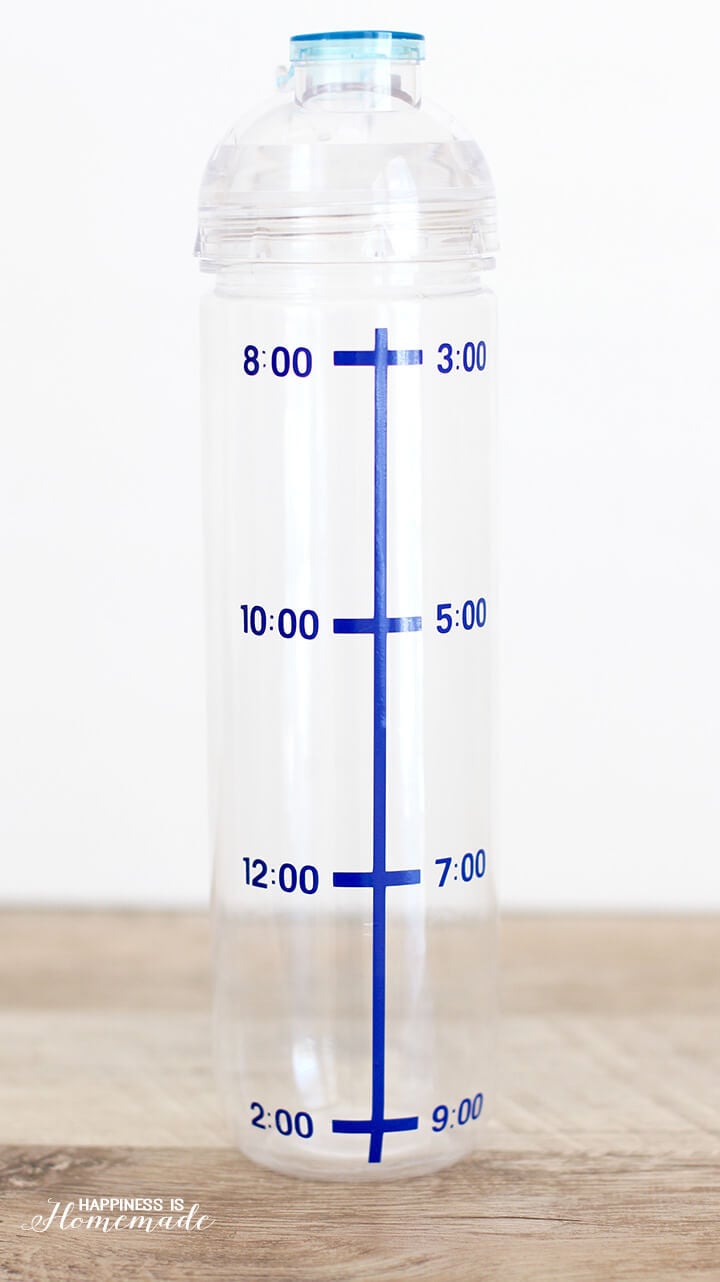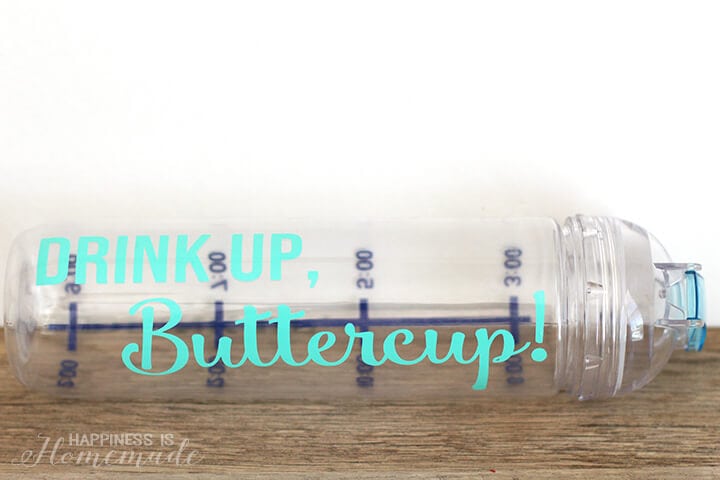 Of course, I also had to add a little splash of personality to the bottle since I already had my vinyl supplies out. I made a "Drink Up, Buttercup!" label for the opposite side of the bottle, and I think it's super cute!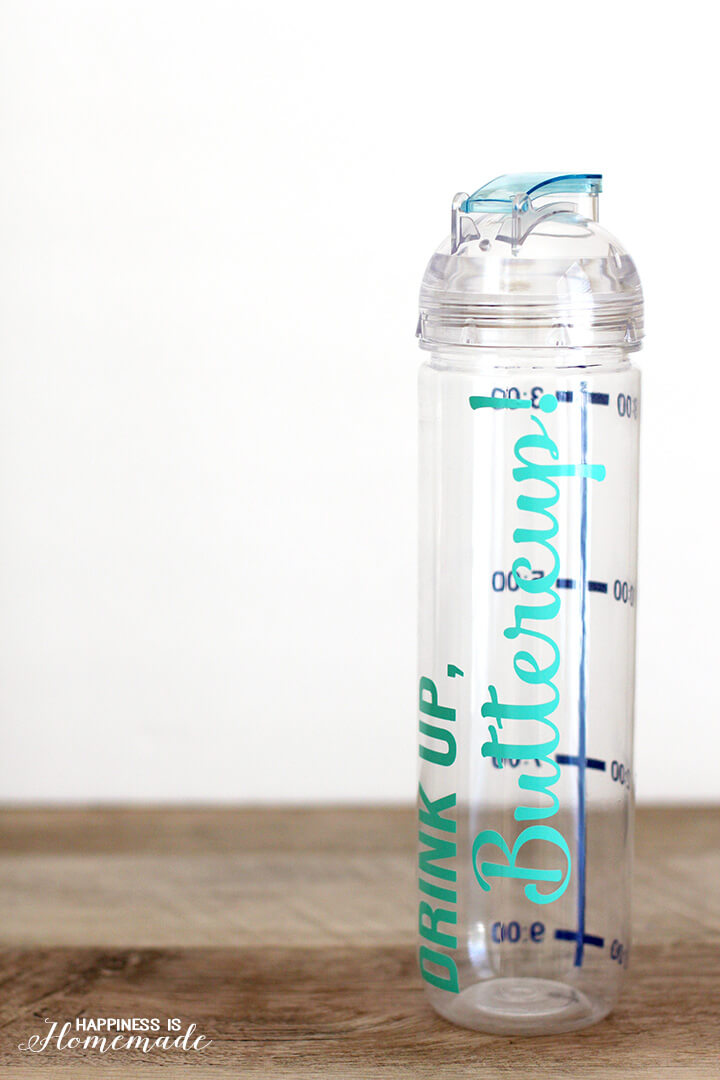 For even more great craft projects featuring vinyl from Expressions Vinyl, check out these awesome ideas from my friends: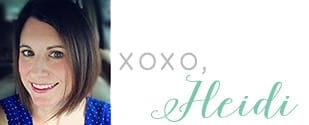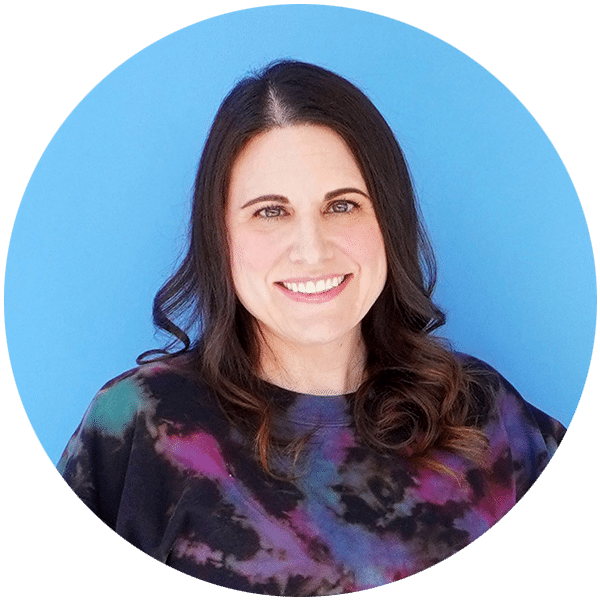 Heidi Kundin has captivated the hearts of millions with her colorful and inspiring approach to crafting, celebrations, and family fun. With over 15 years of experience, Heidi's website has become a must-visit destination for those seeking quick and easy creative ideas and last-minute solutions. Her warm personality shines through her posts, inviting readers to join her on a creative journey that's fun, rewarding, and achievable.