Marshmallow Shooters
This post and its photos may contain affiliate links. As an Amazon associate I earn from qualifying purchases. If you make a purchase through these links, I may receive a small commission at no extra cost to you!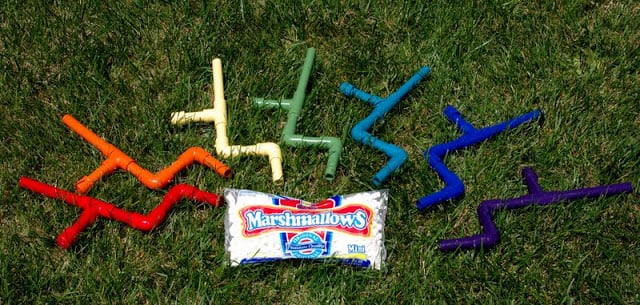 A couple of weeks ago we came across a booth selling marshmallow guns at the Strawberry Festival. The boys were instantly smitten, but at $7 each Mitch said no way – if there's a way to make it ourselves for less, we're all over it! One quick trip to Home Depot and $7 later, and we had enough supplies to make marshmallow shooters to supply the entire neighborhood!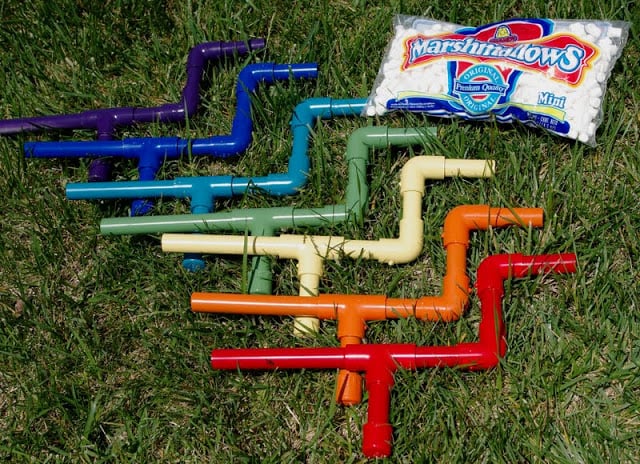 I foresee a marshmallow battle in the making!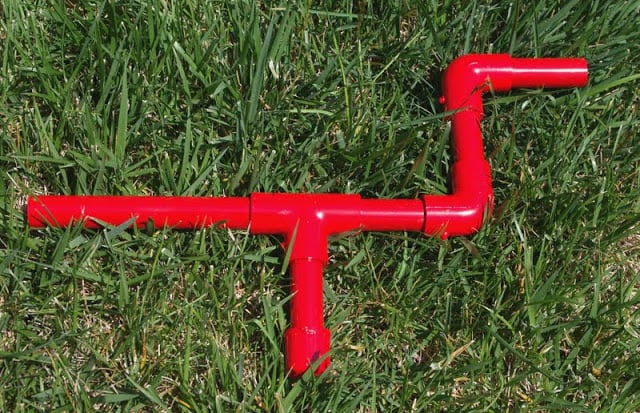 The construction is simple and straightforward. No directions here, but you can get the jist of it by looking at the picture. It's all made from 1/2″ PVC pipe and connecters, with a quick blast of spray paint to pretty it up (and make sure everyone can keep track of which gun is theirs!)!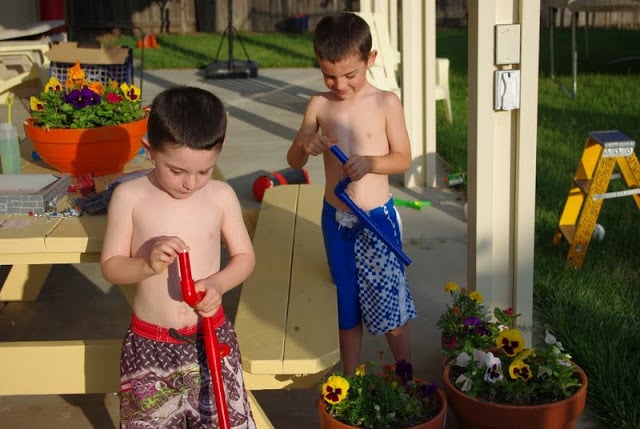 They're just as simple to use too! Just load a mini marshmallow into the mouthpiece…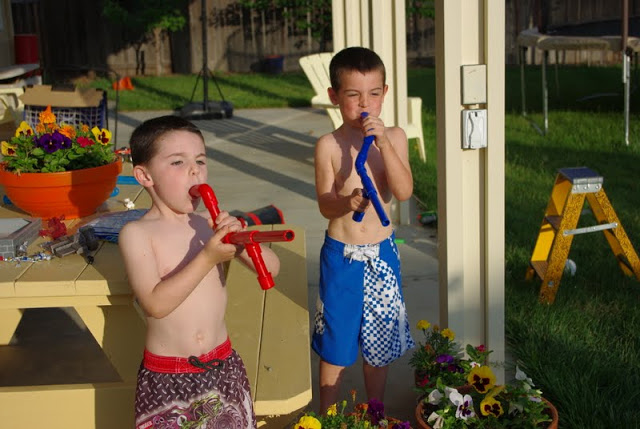 …and give it a quick puff of air! Easy peasy! (Don't you just love how they color coordinated their guns to their swim trunks LOL!)
Let the battle begin! (For the record, Mitch can get some serious power behind his marshmallows!)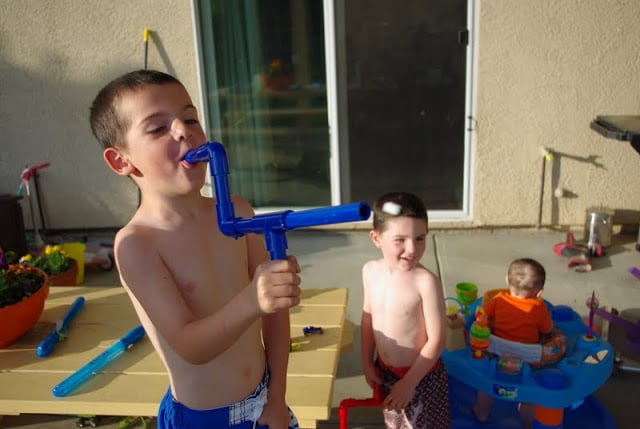 It's tough to shoot your marshmallows when you can't stop laughing!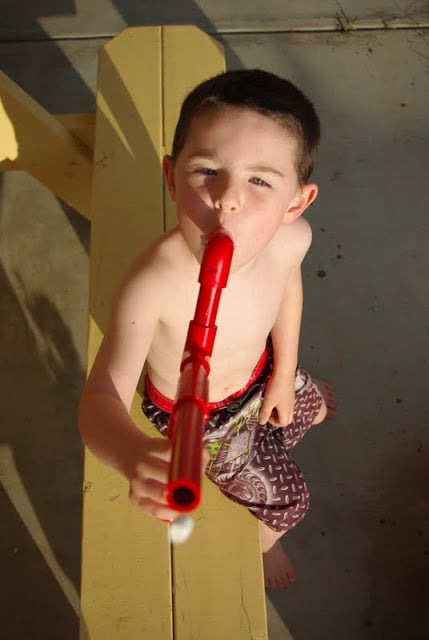 SO. Much. Fun!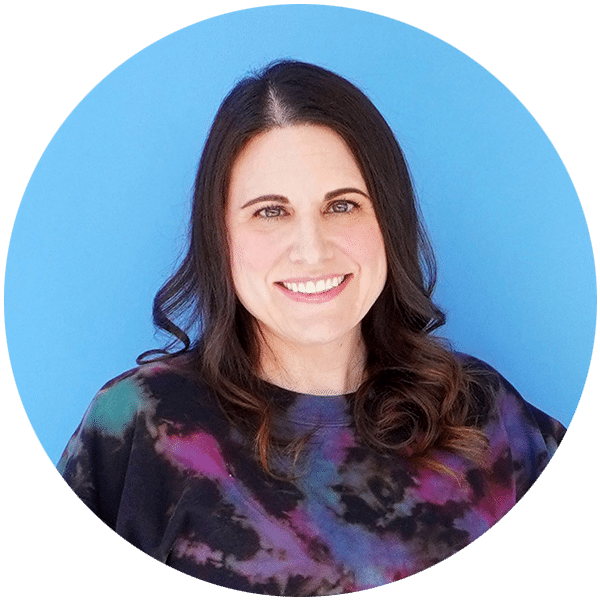 Heidi Kundin has captivated the hearts of millions with her colorful and inspiring approach to crafting, celebrations, and family fun. With over 15 years of experience, Heidi's website has become a must-visit destination for those seeking quick and easy creative ideas and last-minute solutions. Her warm personality shines through her posts, inviting readers to join her on a creative journey that's fun, rewarding, and achievable.