Pour Painted Pots
This post and its photos may contain affiliate links. As an Amazon associate I earn from qualifying purchases. If you make a purchase through these links, I may receive a small commission at no extra cost to you!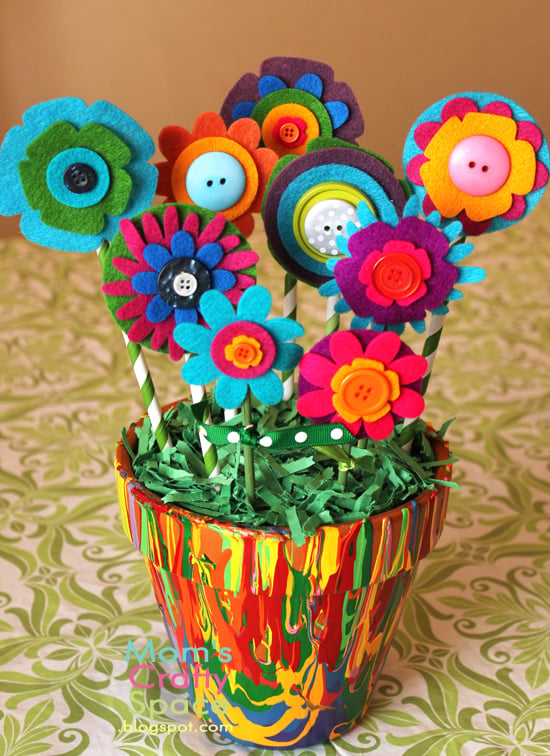 Look what I found, thank goodness! Bright and cheery felt flowers to go with our pour painted pots – yay! I was really worried for a minute there that we weren't ever going to find them!
******************************************
The boys saw the idea for these pour painted pots on
In Lieu of Preschool
a few weeks ago, and they couldn't wait to try it out to accompany their felt flower bouquets.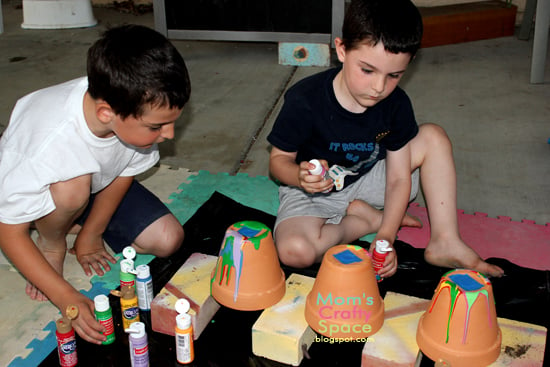 We taped up the holes on the bottom and they got to pouring the paint. Note: make sure your kid isn't wearing parts of his school uniform when you turn him loose with acrylic paint. Aye aye aye.
It's really simple to acheive this swirly and marbled effect – just pour a bit of paint, and then keep adding new colors on top of the old ones until they drip off the edges and run down the sides of the pot.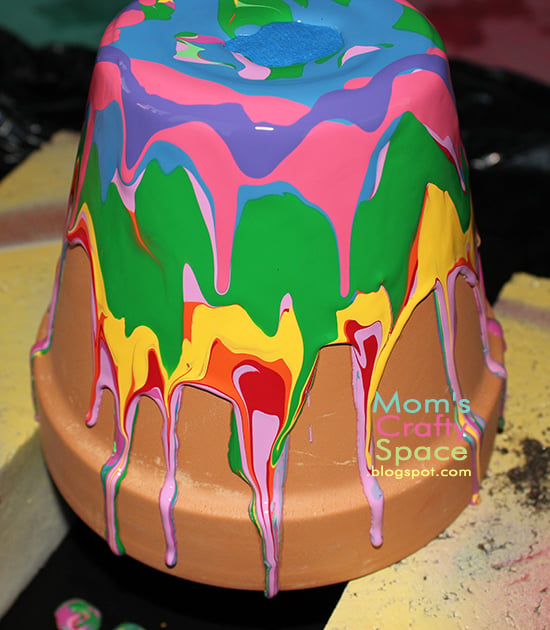 The colors were so pretty dripping and swirling down the sides of the pots. There are so many moments where I just wanted to freeze it and keep it that way, but you can't fight gravity!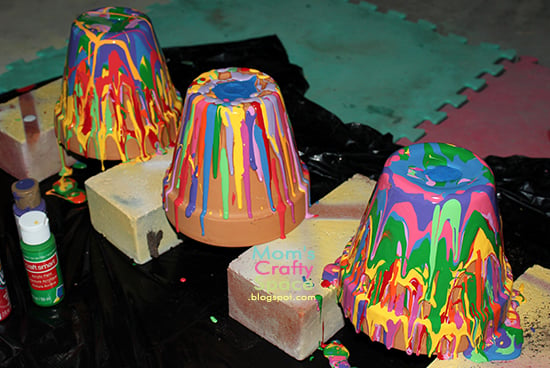 Sutton very deliberately chose to make striped paint drips on his pot (in the middle) instead of letting the colors mix and swirl. It was a really neat effect as well!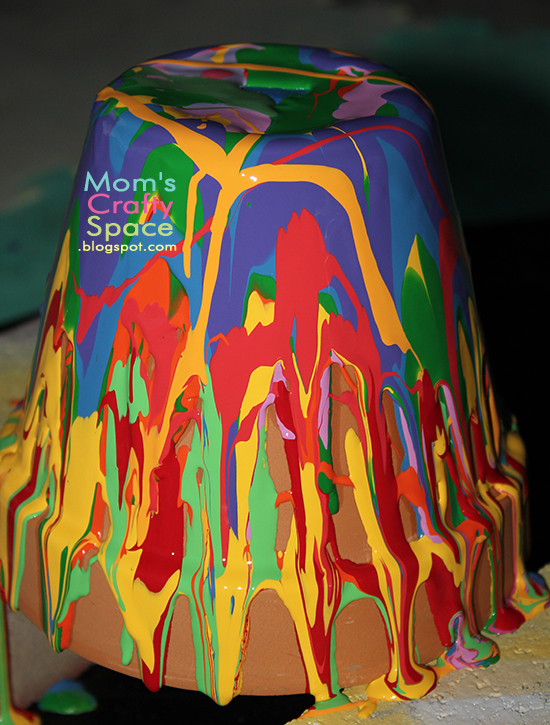 In the end we only covered about 90-95% of the pot with paint, (mostly because it was bedtime, and we were all tired of getting eaten alive by mosquitoes!), but I still think they came out great!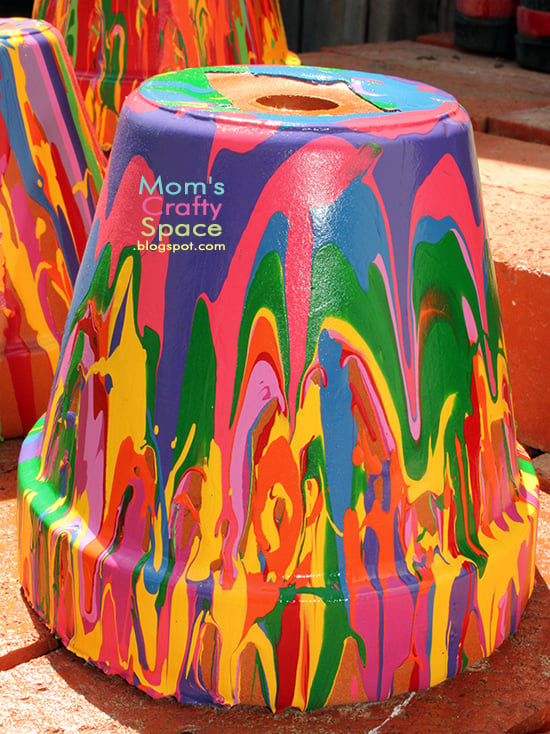 It took two full days for all of the paint to dry. We coated it with four layers of glossy spray varnish, and we were ready to add our felt flowers…well, after we found them 😉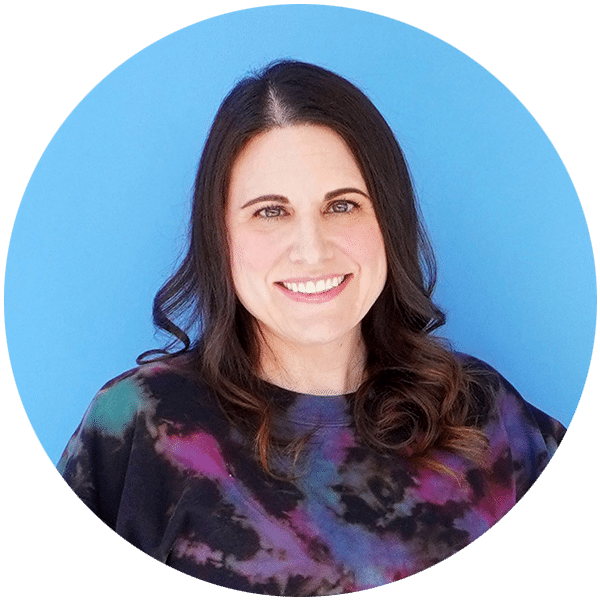 Heidi Kundin has captivated the hearts of millions with her colorful and inspiring approach to crafting, celebrations, and family fun. With over 15 years of experience, Heidi's website has become a must-visit destination for those seeking quick and easy creative ideas and last-minute solutions. Her warm personality shines through her posts, inviting readers to join her on a creative journey that's fun, rewarding, and achievable.