Screen Printed Advent Calendar
This post and its photos may contain affiliate links. As an Amazon associate I earn from qualifying purchases. If you make a purchase through these links, I may receive a small commission at no extra cost to you!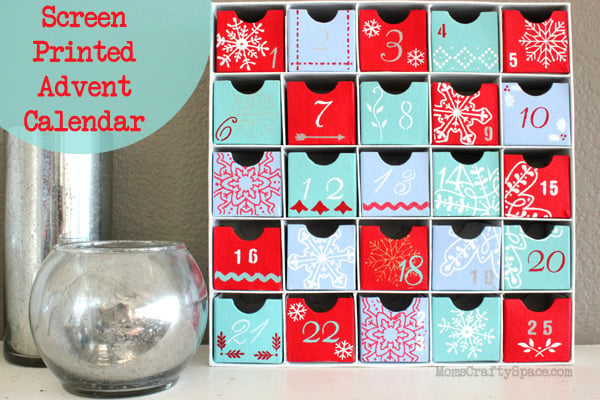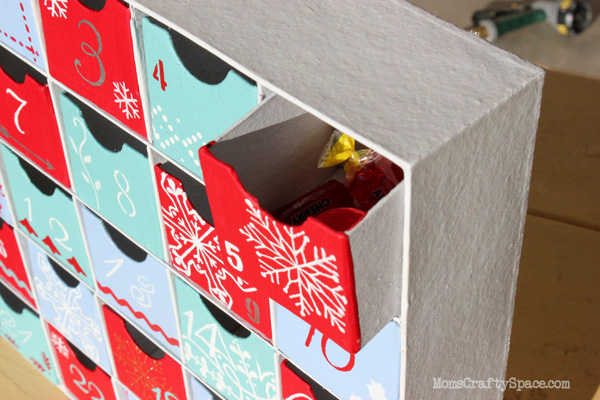 I've had an undecorated set of brown cardboard advent drawers hiding out unfinished in my craft room for the past year and a half. It's one of those projects that's always nagging in the back of my mind because I hate having grand aspirations and then not following through with them – it's always about the lack of time rather than the lack of creativity! With the holidays right around the corner I promised myself that this project would definitely get finished before December this year.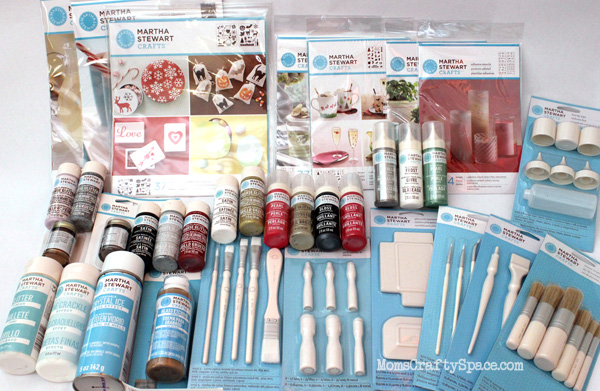 A couple of weeks ago I got this HUGE haul of Martha Stewart Paints, stencils, silkscreens and accessories from Plaid Crafts. It was just the fire that I needed to get my butt into gear and get advent calendar crafting…seriously though, how could you not be inspired by all these goodies?!?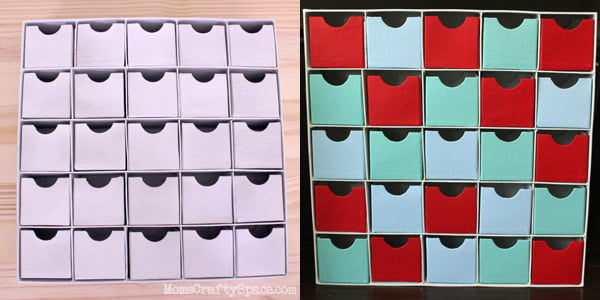 I started by giving my brown advent calendar a quick coat of spray primer since those pesky little cardboard drawers tend to suck up a lot of paint. Then I gave the drawers a colorful makeover in shades of red, blue and aqua Martha Stewart craft paint. We celebrate both Christmas and Hanukkah in our house, so I usually gravitate towards mixing the colors of both holidays in my decorations.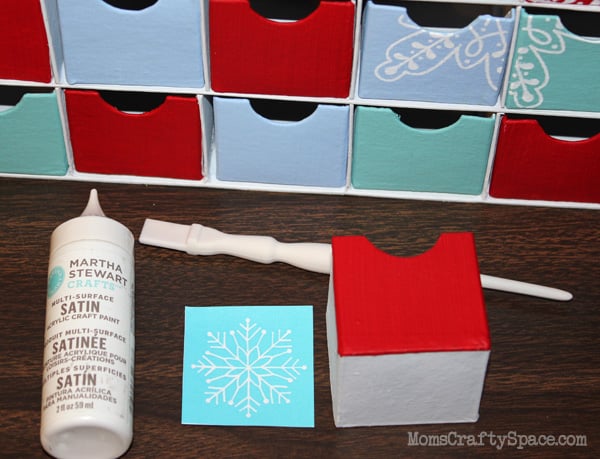 I couldn't wait to try the silkscreens! This handy dispenser cap fits right on top of the craft paint bottle and allows for a small flow of paint to ensure that you don't flood your silkscreen. These flexible squeegee-like paint brushes are pretty awesome too.
Supplies used:
Martha Stewart craft paint in satin, metallic, glitter and pearl finishes
Martha Stewart silkscreens & adhesive stencils
Martha Stewart fine tip bottle tops
Martha Stewart dauber set (for stencils)
Martha Stewart craft squeegee brushes (for silkscreens)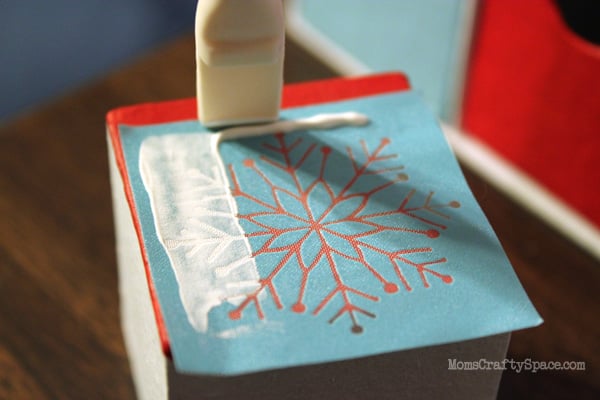 Apply the silkscreen to the surface, press down and burnish gently with your finger. The silkscreen is semi-sticky to hold it in place, but it helps to press it down to ensure a good seal. Run a line of paint across one end and drag it down the screen using your craft squeegee brush
without pressing –
too much pressure could possibly result in the paint bleeding, so you really want to use a light touch. The paint will fill in the holes in the screen and leave you with a lovely and intricate painted image (in mere seconds!).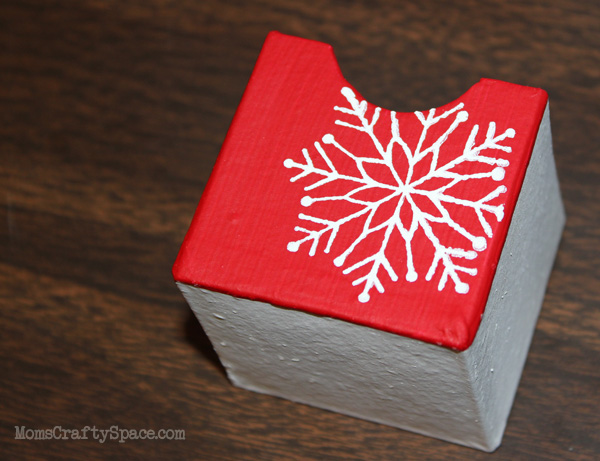 Easy peasy! The hardest part is choosing which silkscreen and stencil designs and which colors of paint to use!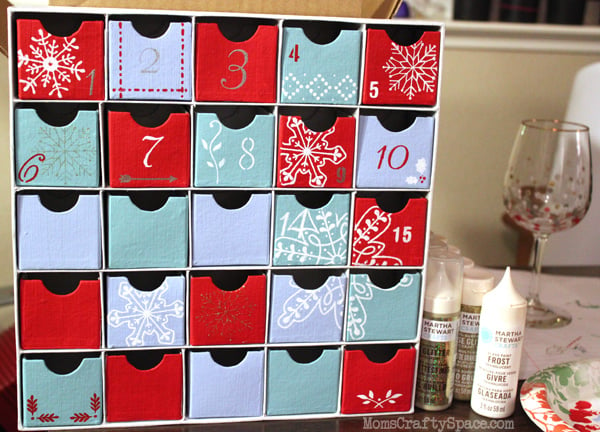 Luckily, there are 25 drawers, so there were plenty of opportunities to try all the different stencils and fonts! While you're waiting for your paint to dry and deciding on your next design, you can use some Martha Stewart glass paint to whip up some
confetti wine glasses
while you're at it.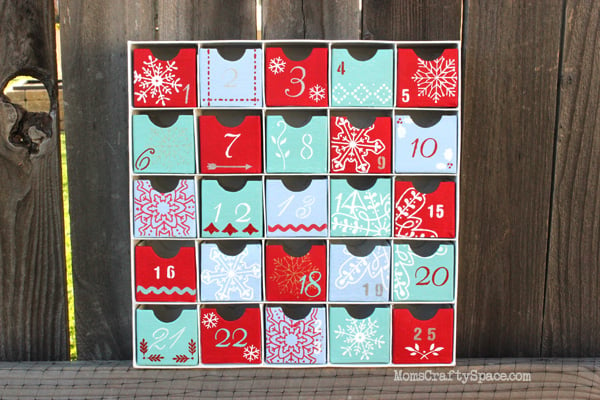 I love the way this turned out! I finished the outside of the calendar box and the faces of several drawers with Martha Stewart glitter finish, a nice crystal glitter that gave a pretty sparkle to everything, though it doesn't show up very well in the photos.
(For the record, I intentionally left off the numbers 11, 17 & 24 off just because I thought those drawers would be too busy with numbers too…and it's driving my hubby crazy! What do you think?)
The drawers are the perfect size for stashing a couple small candies for my boys along with a piece of paper detailing the day's advent or Hanukkah family activity. If you're looking for a list of advent ideas, check out this post from last year where we compiled over thirty ways to make each day special!
Be sure to follow Plaid Crafts via Facebook,
Twitter
and
Pinterest
to keep up on all the latest happenings!

I wrote this post as part of a paid campaign with Plaid and The Blueprint Social. All opinions in this post are my own.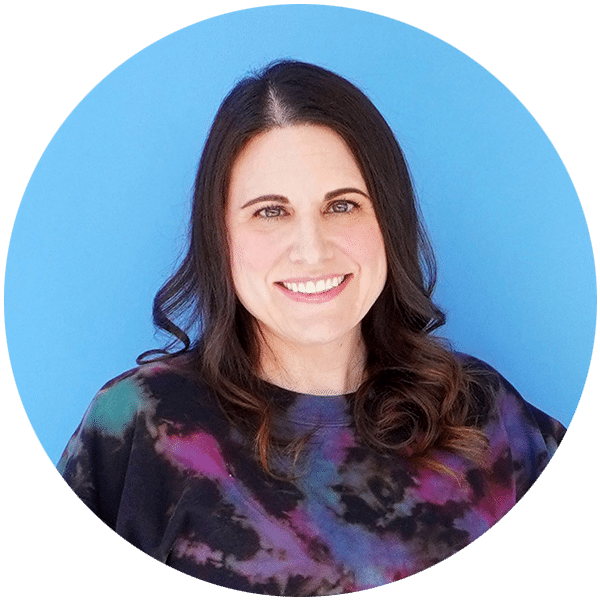 Heidi Kundin has captivated the hearts of millions with her colorful and inspiring approach to crafting, celebrations, and family fun. With over 15 years of experience, Heidi's website has become a must-visit destination for those seeking quick and easy creative ideas and last-minute solutions. Her warm personality shines through her posts, inviting readers to join her on a creative journey that's fun, rewarding, and achievable.