Thanksgiving Kids Craft: Gratitude Turkeys
This post and its photos may contain affiliate links. As an Amazon associate I earn from qualifying purchases. If you make a purchase through these links, I may receive a small commission at no extra cost to you!
Every year before Thanksgiving, my family and I sit down for an afternoon and create "thankful turkeys" together. The experience brings everyone close together as we talk about all of the things we're thankful for, laugh, and share stories. Family, friends, and health always make our gratitude list, but our three sons have also come up with some funny answers, such as cheese, Legos and underwear! This is sure to be a family tradition that you'll want to add to your list!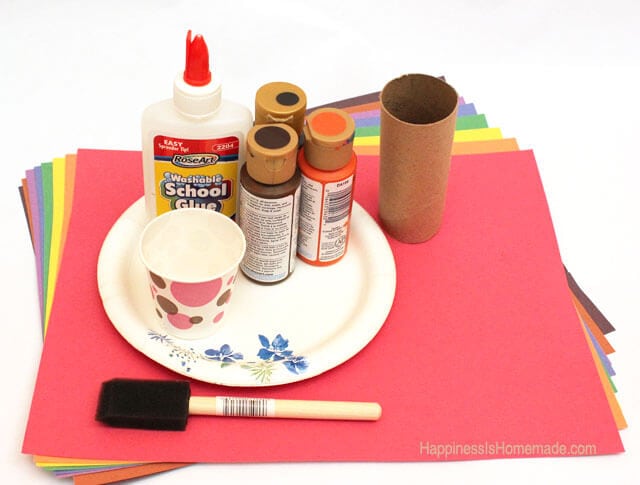 What You'll Need for each Turkey:
An empty toilet paper tube
A small paper plate
A small paper cup (Dixie cup)
Paint – orange, black and brown
Glue
Scissors
Googly Eyes (available in craft stores/departments)
Assorted colored construction paper
Black markers
Directions: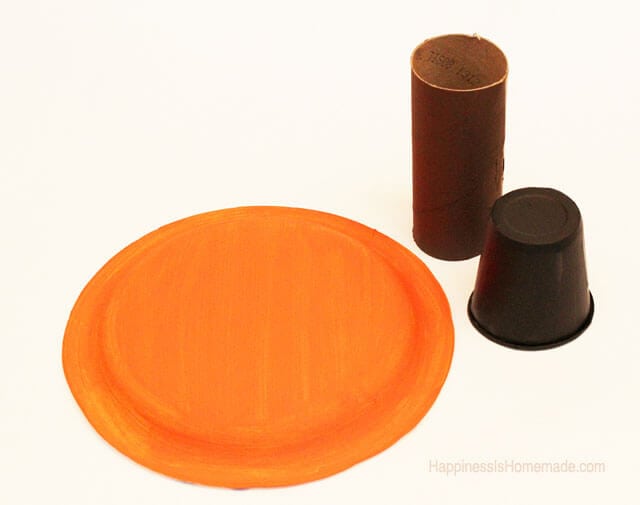 Start by painting the toilet paper tube brown, the outside of the cup black, and the bottom of the plate orange. Allow to dry completely. Glue the toilet paper tube to the plate.
To create the turkey's Pilgrim hat, cut the bottom 1/2″ from the open end of the cup and discard. Cut a circle (2-inch diameter) from black construction paper and glue it to the open end of the cup. Glue the hat to the top of the turkey's head.
Embellish the turkey's face by adding googly eyes and a construction paper beak and waddle.
Cut feathers of different colors from construction paper. You'll need about 8-12 feathers per turkey (depending on the size of the feathers).
Have fun coming up with all of the things that you are thankful for! Print each idea on a feather.
Attach the feathers to the turkey's body by gluing the base of each feather to the back side of the painted paper plate.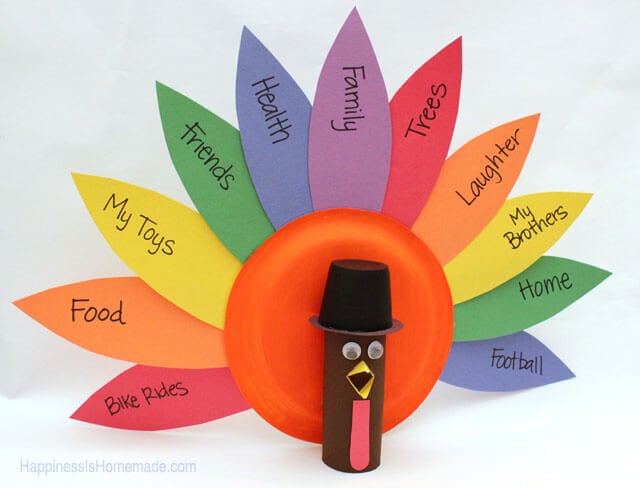 ---
WANT MORE THANKSGIVING FUN & GAMES?
GET OUR MEGA GAMES & ACTIVITIES BUNDLE NOW!
---

This article originally appeared in the November 2012 issue of Sacramento Parent Magazine.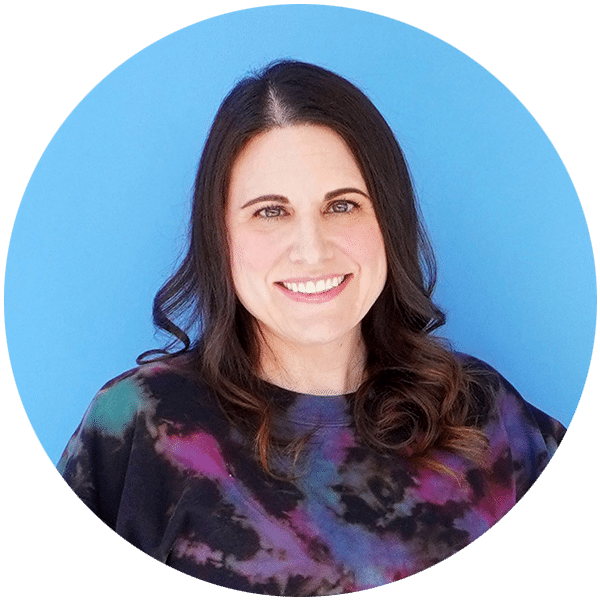 Heidi Kundin has captivated the hearts of millions with her colorful and inspiring approach to crafting, celebrations, and family fun. With over 15 years of experience, Heidi's website has become a must-visit destination for those seeking quick and easy creative ideas and last-minute solutions. Her warm personality shines through her posts, inviting readers to join her on a creative journey that's fun, rewarding, and achievable.