The EASY Way to Create DIY Chalkboard Art
This post and its photos may contain affiliate links. As an Amazon associate I earn from qualifying purchases. If you make a purchase through these links, I may receive a small commission at no extra cost to you!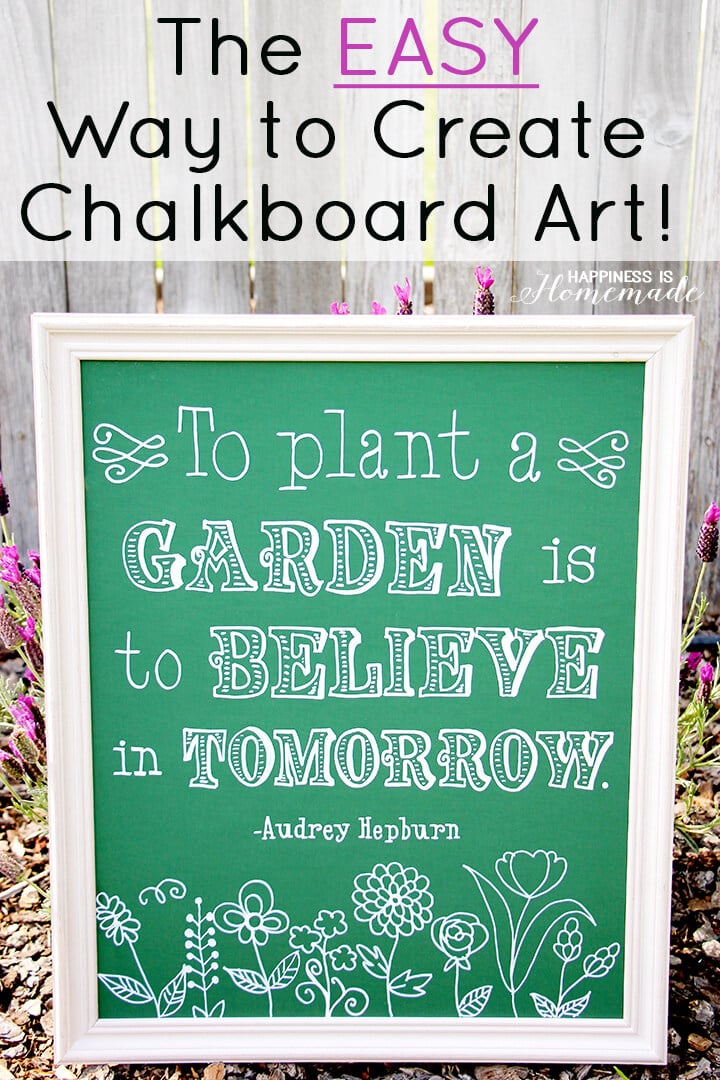 I absolutely adore hand lettered chalkboard art, but despite hours of practice, my handwriting skills are still not up to par with the looks I love. That is, until I discovered the world's easiest way to fake it! Now you can make your own DIY faux chalkboard art the easy way!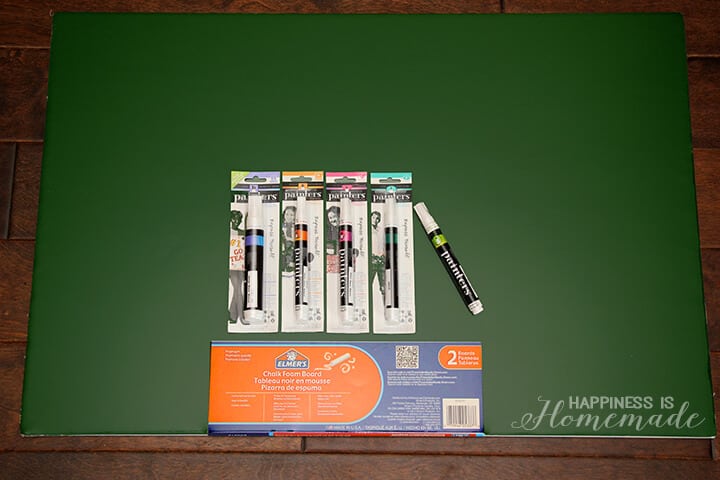 Supplies Used:
Elmer's New Green Chalk Foam Board (also available in black)
Elmer's White Painters Paint Markers in assorted tips
Overhead Projector
Transparency Sheets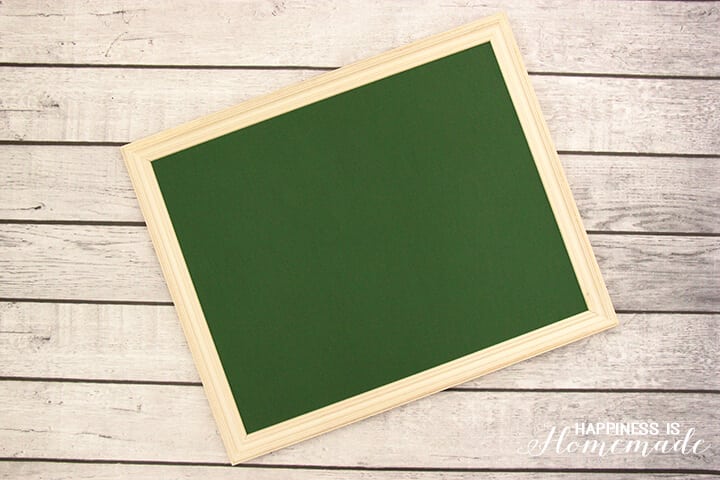 I started by cutting my chalk foam board to fit into an empty 16″ x 20″ frame that I had available. I removed the glass from the frame and inserted the green foam board in its place.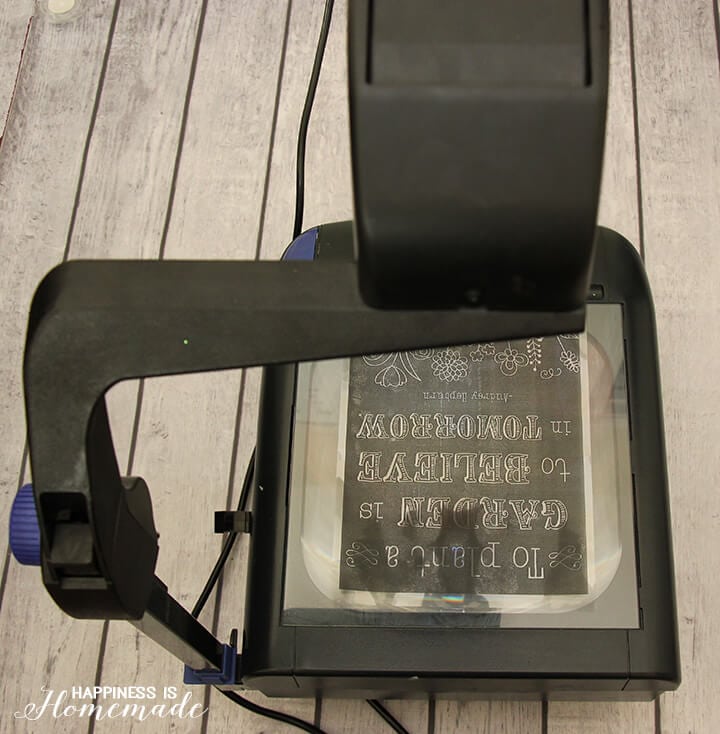 Now, here's the trick for creating easy peasy artwork – an overhead projector! I found mine on Craigslist for a steal, and we use it all the time for homeschool lessons, water bead play and now for chalk art.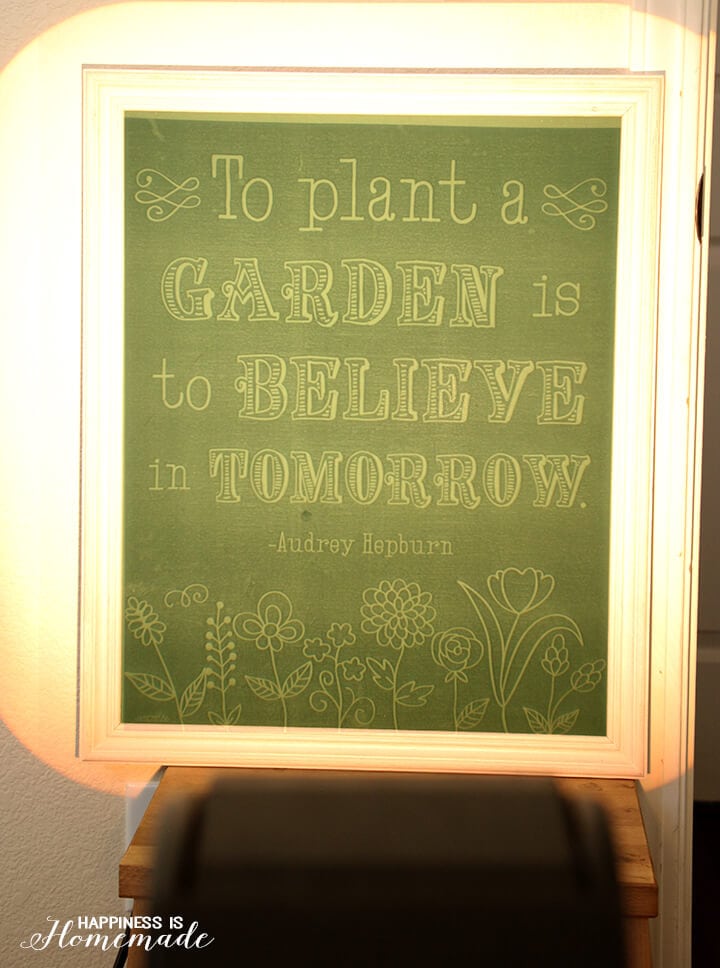 Simply print your artwork on to a transparency sheet, and set it up so that it projects the design on to the chalk foam board.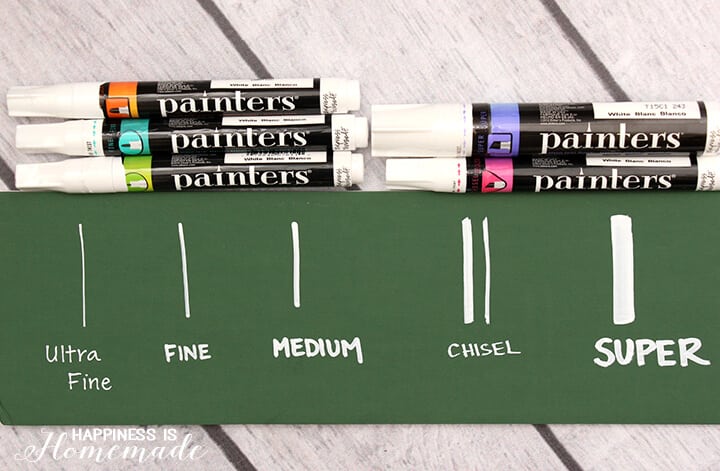 Elmer's Painters come in several different tips, so select the ones that best fit the style of your art project. For this faux chalkboard art, I used ultra fine, fine, medium and chisel tipped Painters.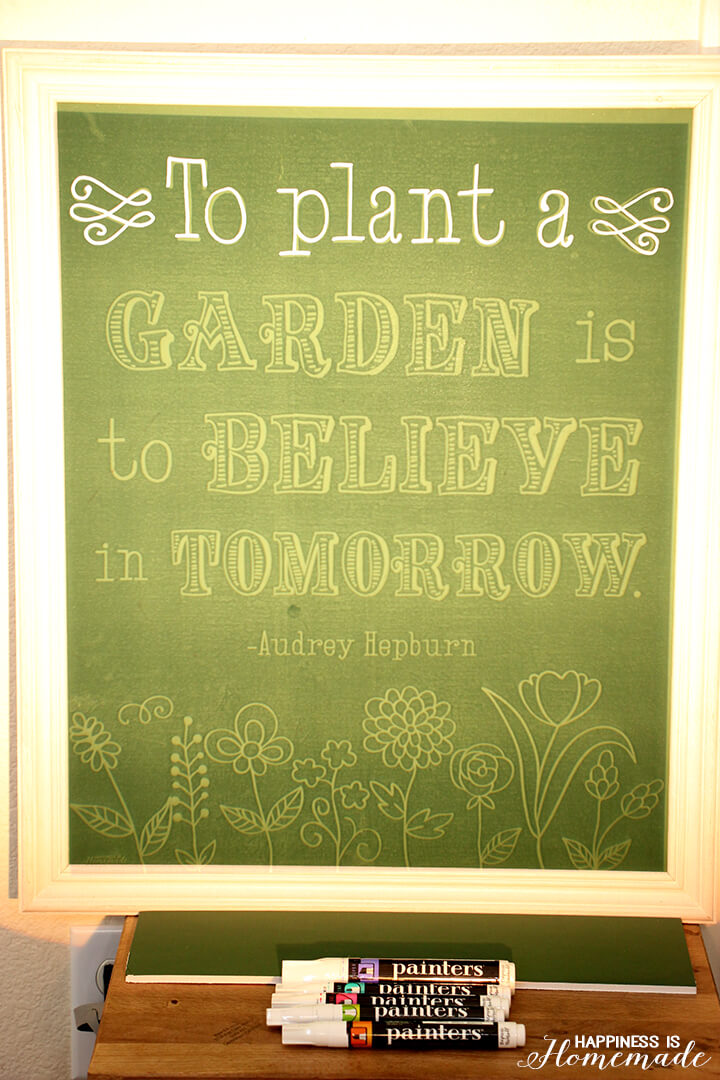 Start tracing! Stand to the side of your foam board so that your shadow doesn't block the projection, and take it slowly. The idea is to take a font and make it look hand-lettered, so this task is very forgiving! If you think you've messed up, there's a very good chance that you can go back and fix it by cleaning up your lines with fine or ultra fine tipped Painters once you're done with the tracing.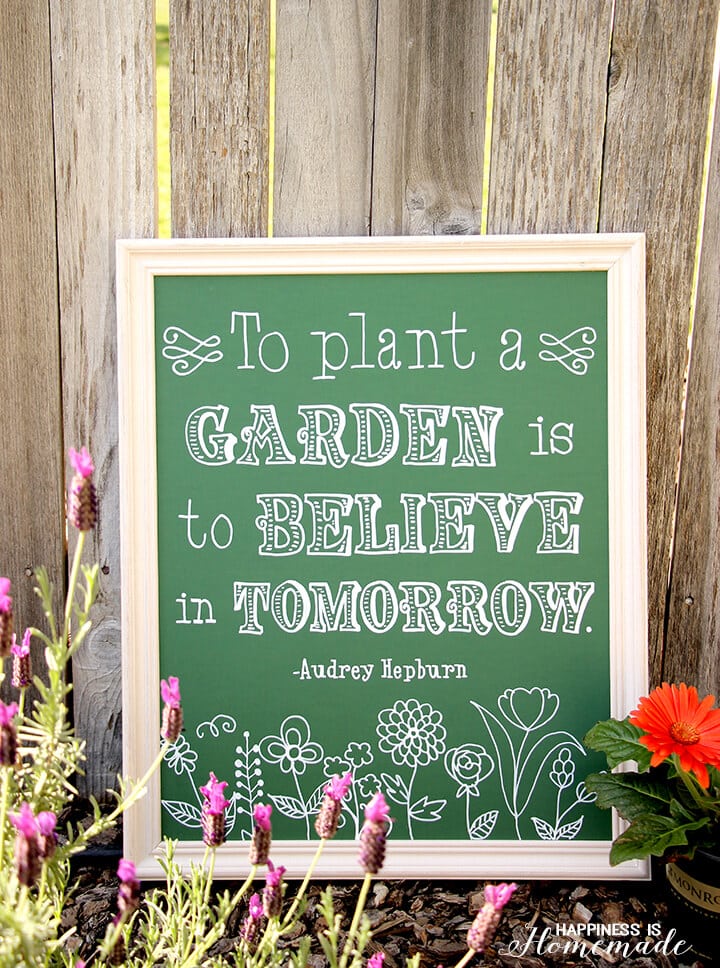 Easy peasy! I feel like a whole new world of possibilities has opened up to me with this awesome trick, and since it's made with chalk foam board and Painters instead of actual chalk, I can keep my artwork preserved for years to come!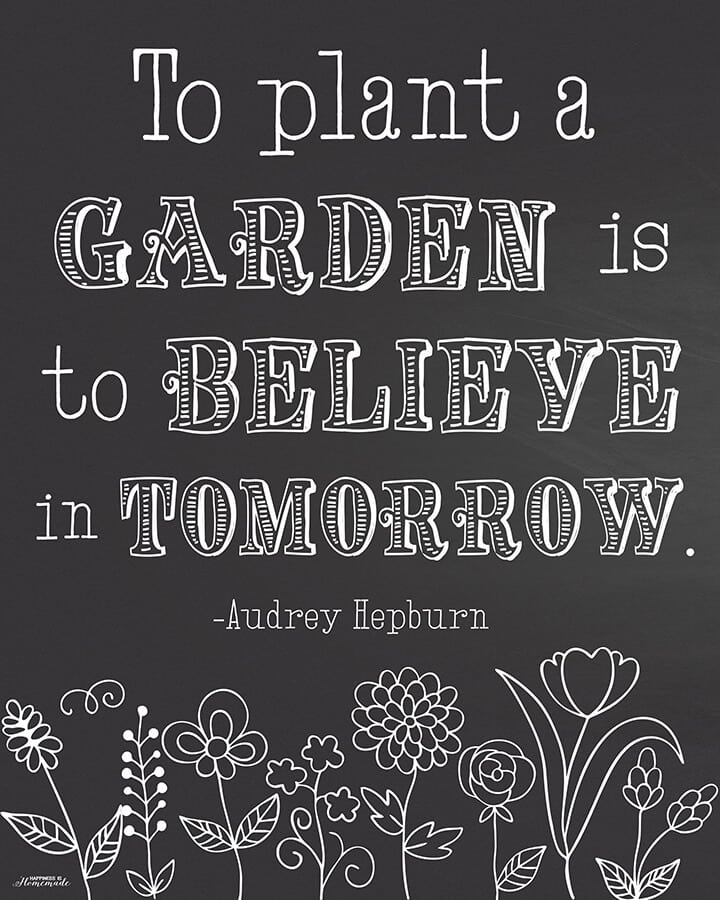 If you want to try your hand at lettering this design (or if you just want to hang it up as-is!), I've created a free printable for you to use (personal use only):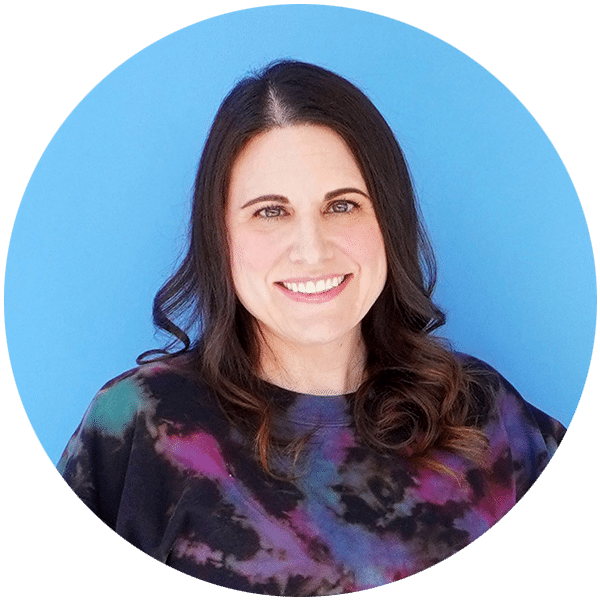 Heidi Kundin has captivated the hearts of millions with her colorful and inspiring approach to crafting, celebrations, and family fun. With over 15 years of experience, Heidi's website has become a must-visit destination for those seeking quick and easy creative ideas and last-minute solutions. Her warm personality shines through her posts, inviting readers to join her on a creative journey that's fun, rewarding, and achievable.