Kids Craft: Candy Heart Frames
This post and its photos may contain affiliate links. As an Amazon associate I earn from qualifying purchases. If you make a purchase through these links, I may receive a small commission at no extra cost to you!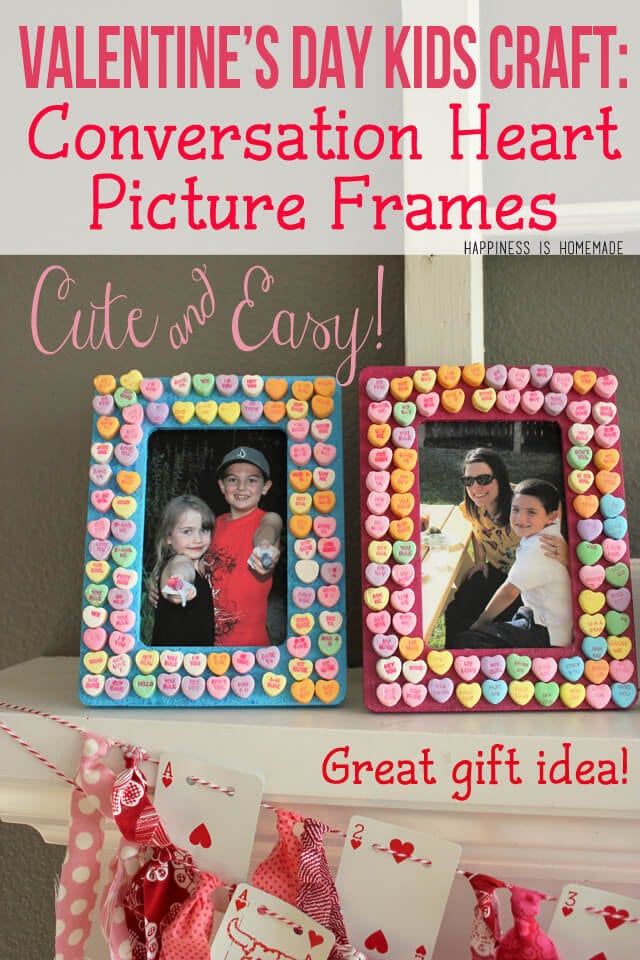 I took down our Christmas decorations last week, and since it's been so warm here lately it felt a little silly to decorate with a chilly winter mantel…so I jumped straight to my Valentine's Day decorations! As soon as I hung up my heart card garland, the boys wanted to make a Valentine's craft of their own. I dug around in my supplies and came up with a super easy and cute Valentine's Day kids craft – conversation heart photo frames!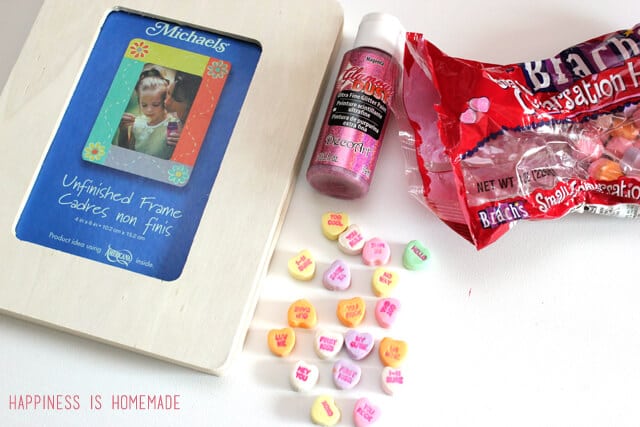 What You'll Need:
Unfinished wood frames (I picked up ours for $1 each at Michaels)
Craft paint (I love the Glamour Dust line from DecoArt! Best glitter paint EVER!)
Candy conversation hearts
Tacky glue or low temperature glue gun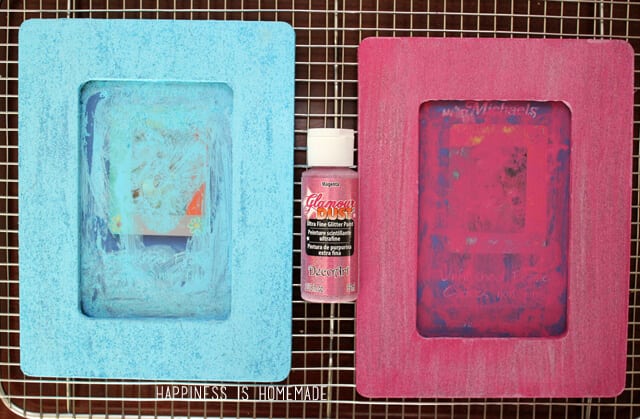 Start by painting the blank frame. My boys chose to paint their frames a solid color first and then top it with a glittery layer.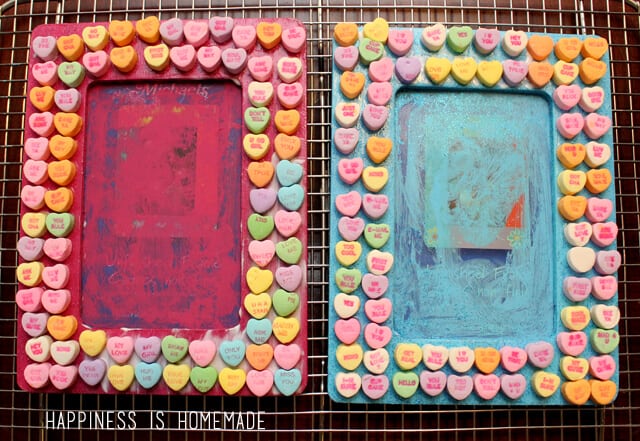 Brush a thin layer of tacky glue on to the face of the frame, and start gluing on the candy hearts. Take care that the layer of glue isn't too thick or else the candies run the risk of melting/dissolving in the glue if it takes too long to dry. Alternately, a low temperature glue gun also works really well to adhere the conversations hearts to the frames.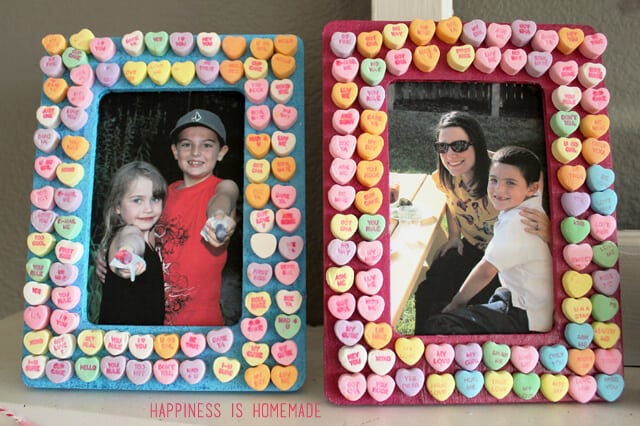 Allow to dry, add a photo, and ta da – you're done! Super easy, and totally cute! I think these would make great Valentine's Day gifts for grandparents, aunts and friends!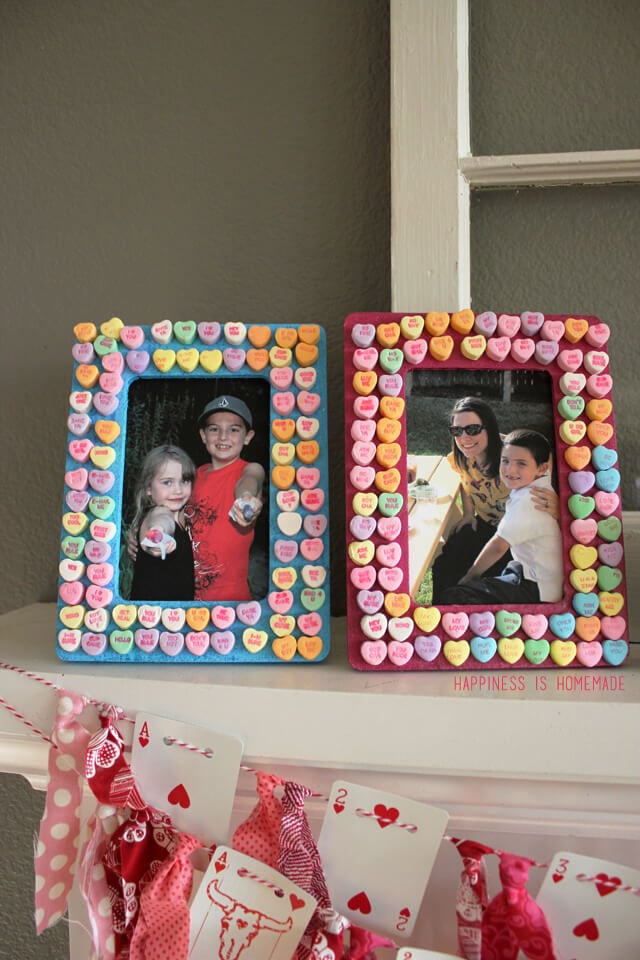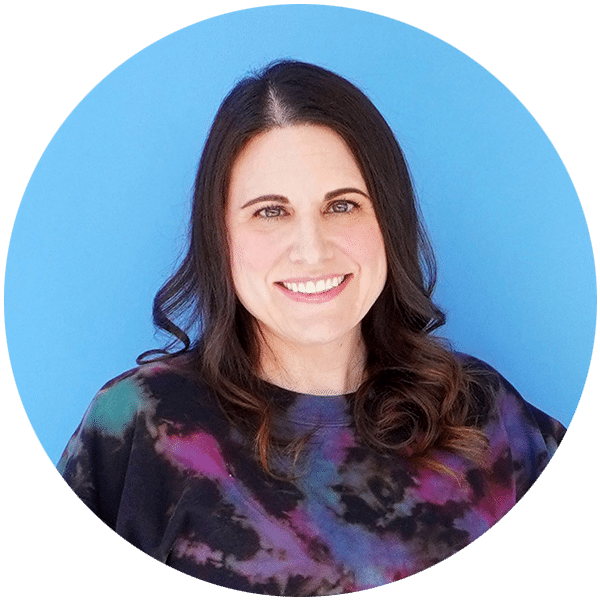 Heidi Kundin has captivated the hearts of millions with her colorful and inspiring approach to crafting, celebrations, and family fun. With over 15 years of experience, Heidi's website has become a must-visit destination for those seeking quick and easy creative ideas and last-minute solutions. Her warm personality shines through her posts, inviting readers to join her on a creative journey that's fun, rewarding, and achievable.