Vintage Fan Makeover
This post and its photos may contain affiliate links. As an Amazon associate I earn from qualifying purchases. If you make a purchase through these links, I may receive a small commission at no extra cost to you!
This vintage Kwik Kool fan makeover only took about 30 minutes and a couple of colors of spray paint to turn it from drab to amazing!
I've had this vintage fan sitting in my office for over a year now, just begging for a modern makeover, but I was dragging my feet and being super indecisive about which colors to use. I polled Happiness is Homemade readers, and the overwhelming majority told me that this fan NEEDED to be a combination of white, mint, and gold.
Well, okay then. (Now I know who to turn to for quick opinions and advice! Thanks, y'all!)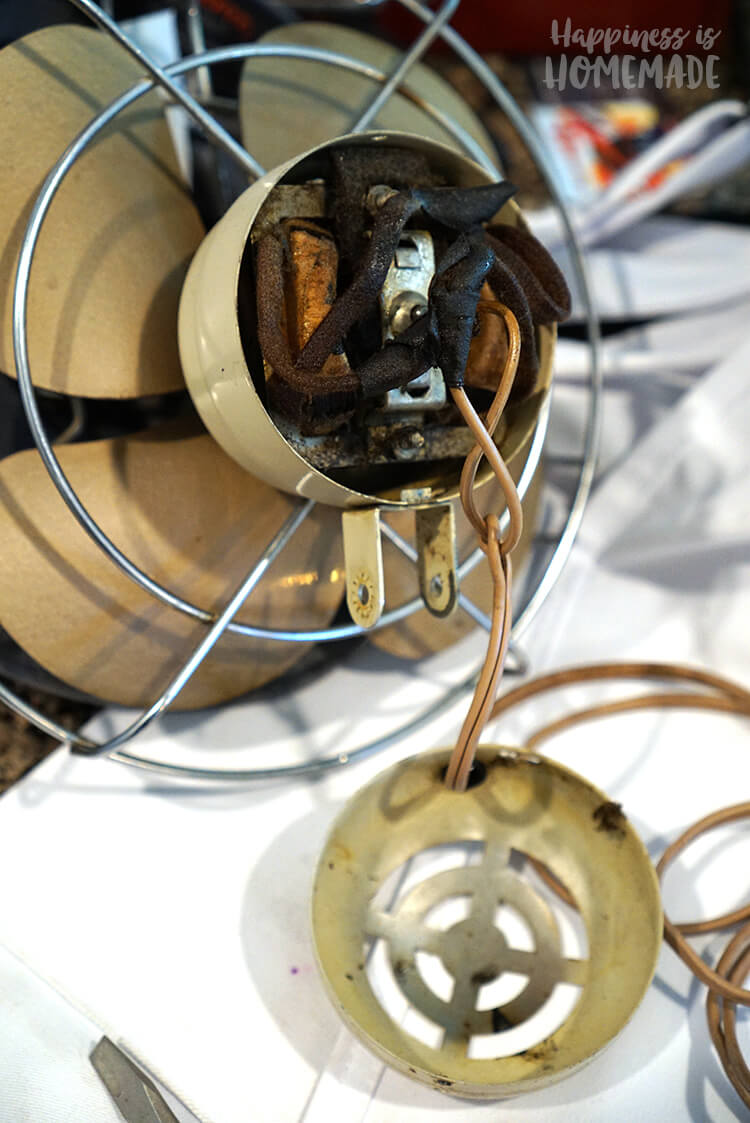 I started by taking apart all of the nuts and bolts that were holding the fan together and opening up the electrical components. The inside was filthy with age, but everything was in working order. My hubby (who happens to be an electrical contractor) suggested that it would need a new power cord to maintain modern safety standards, but I opted to remove the cord altogether (rendering it inoperable). The vintage blades are super sharp and not very well protected when the fan is in motion, and I didn't want any accidents with all of the curious little fingers that we have around here.
I separated the fan into pieces, and used my favorite Rust-Oleum spray paints – Gloss White for the blades, Metallic Gold for the cage, and Gloss Ocean Mist for the body.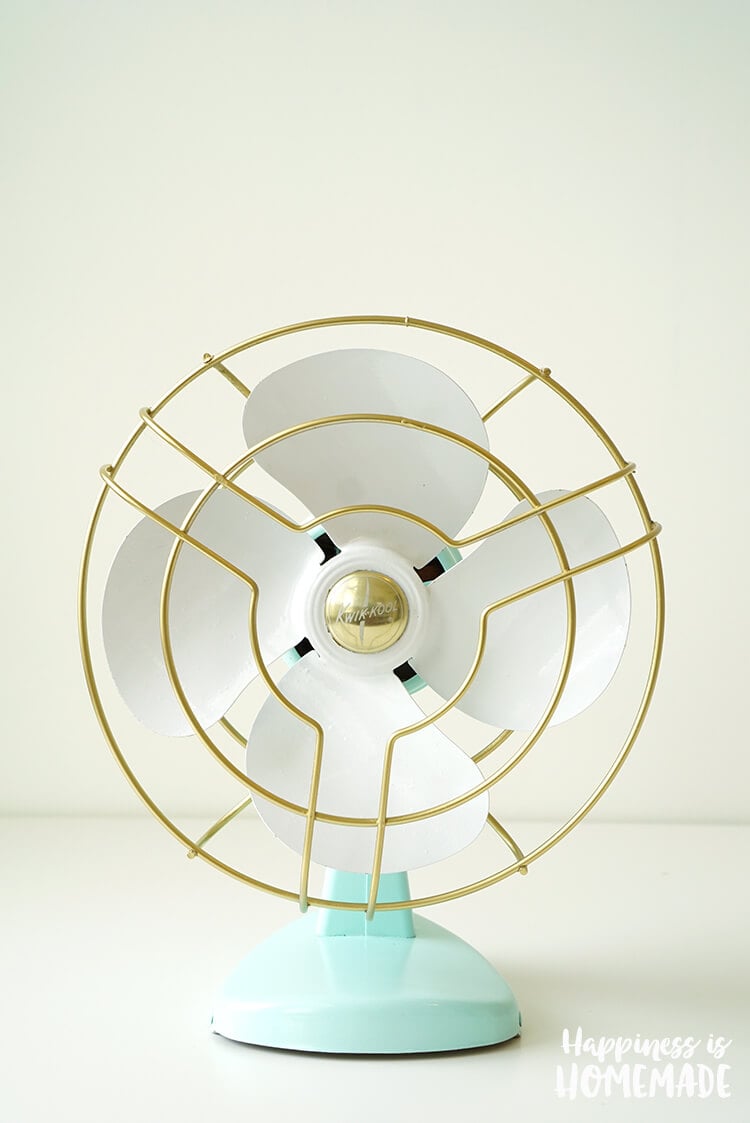 I gave all the pieces two light coats of spray paint, allowed it to dry completely, and then reassembled the fan – easy peasy!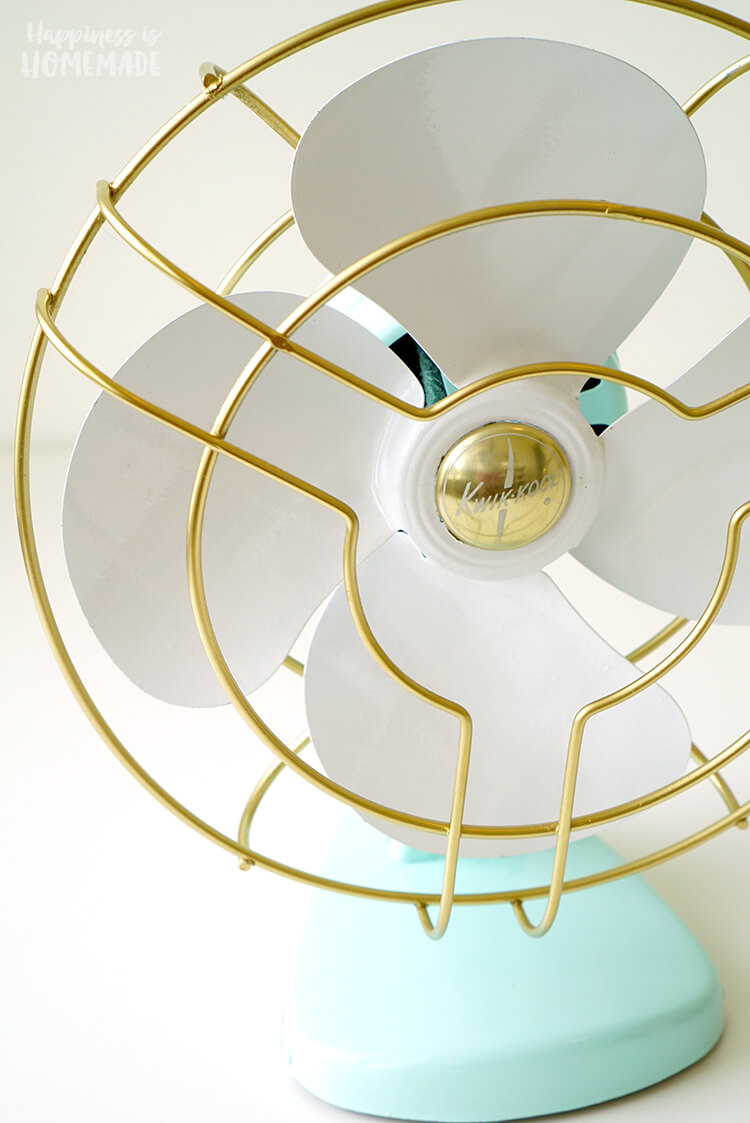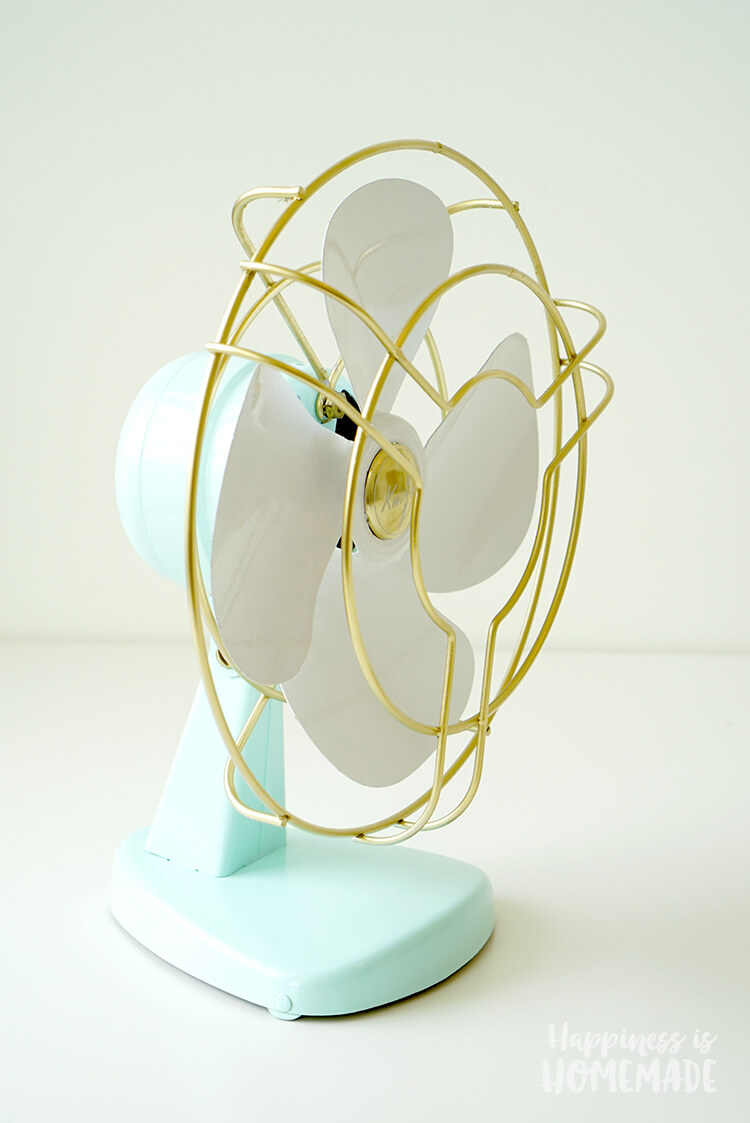 I am totally in love with the way it turned out! This is one of those projects that sat on my desk for ages, and once it was finished, I wondered why it took me so long to get started in the first place!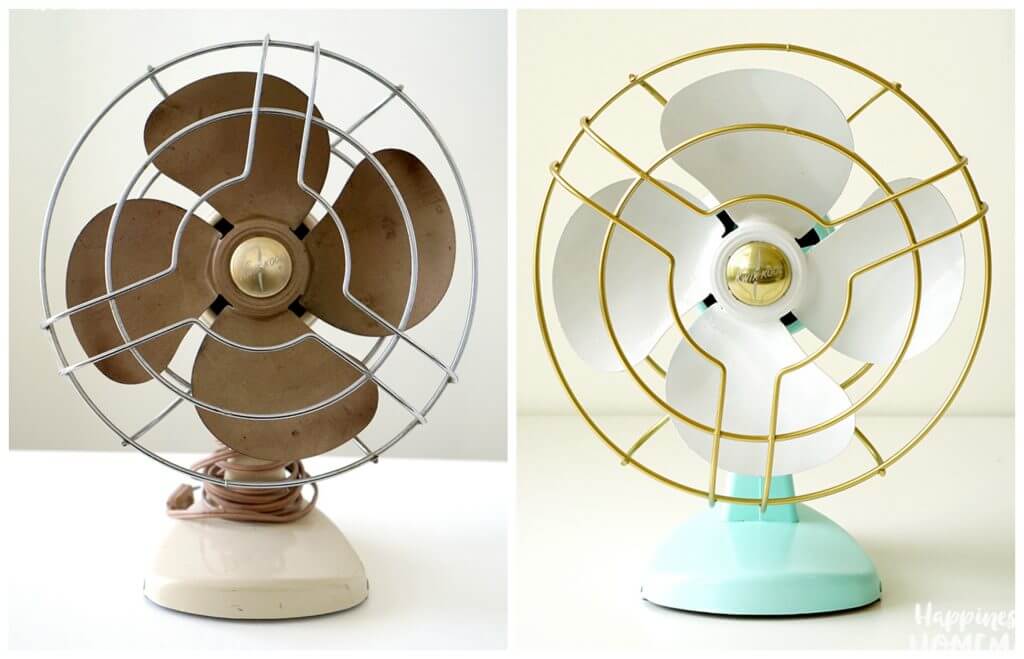 What a huge difference!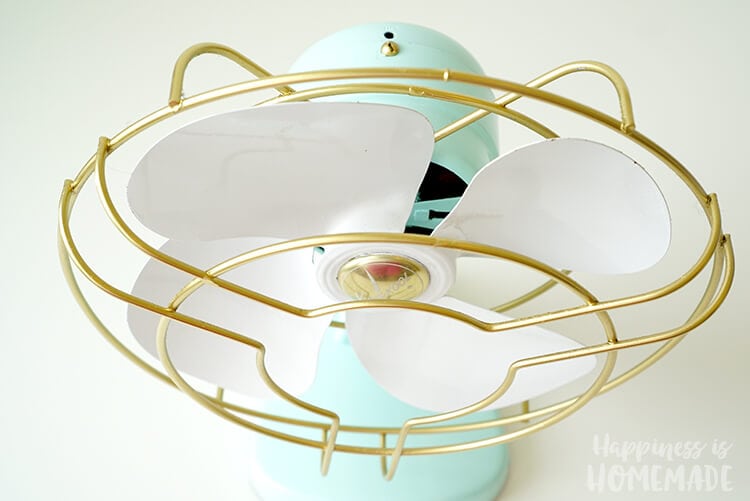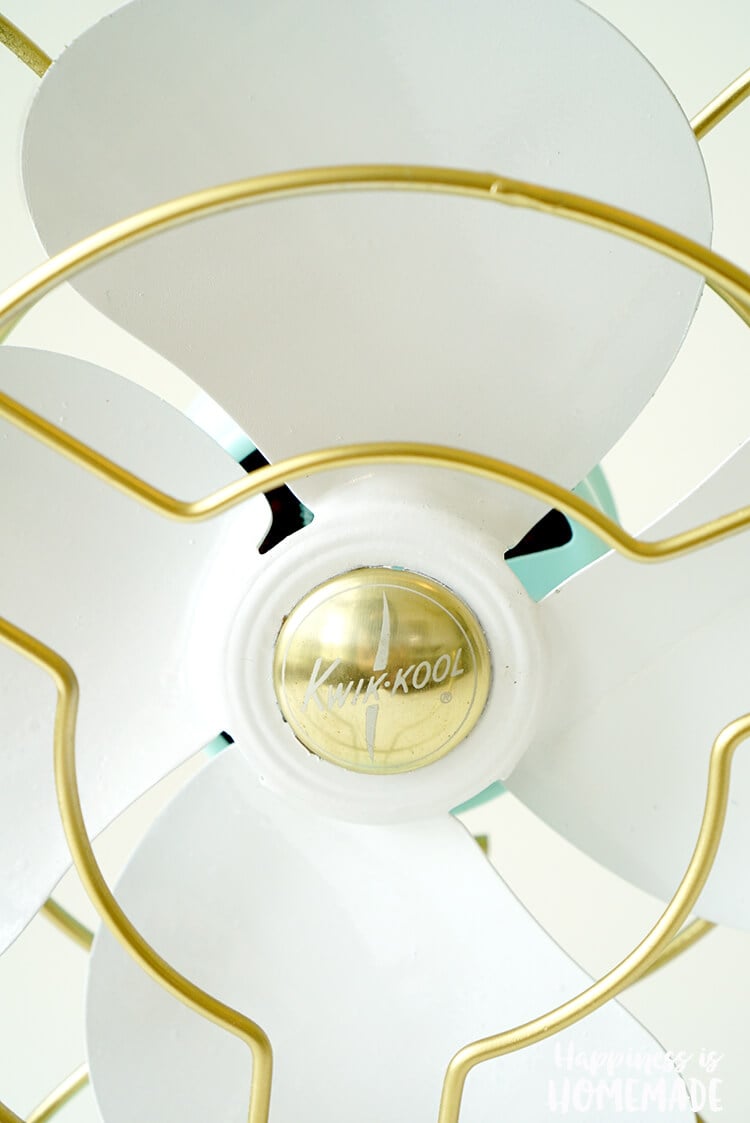 One of my favorite parts is that I was able to keep the original gold Kwik Kool logo in the center of the blades – I just cleaned it up a bit, and taped it off really well before spraying the blades white.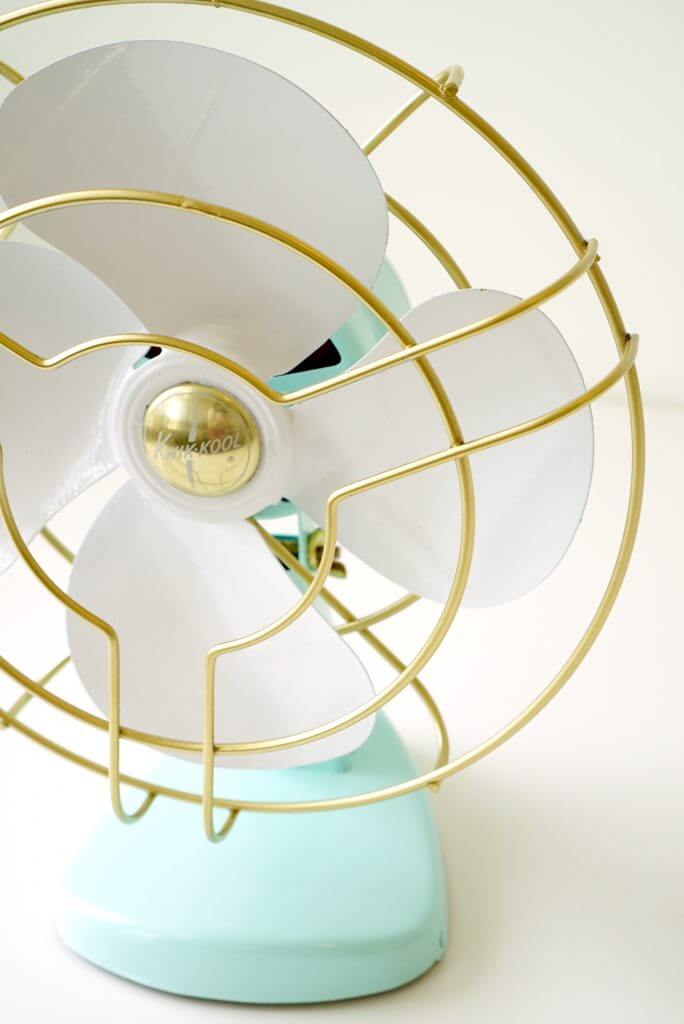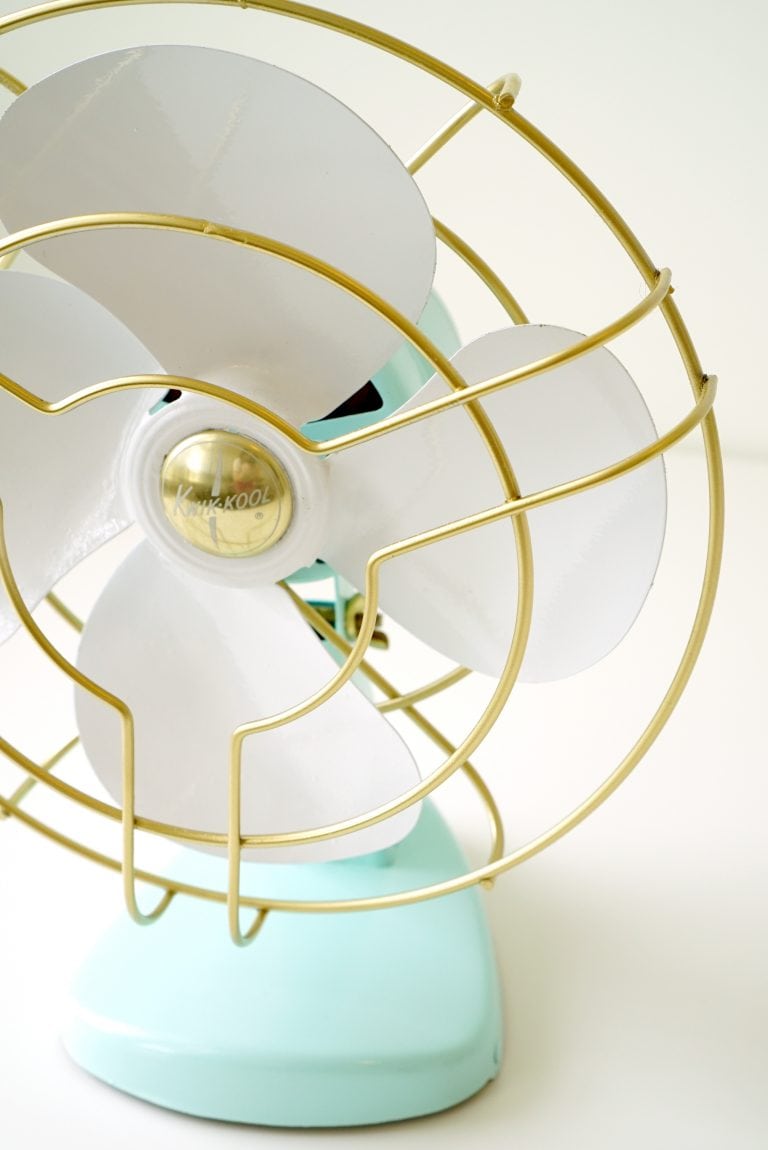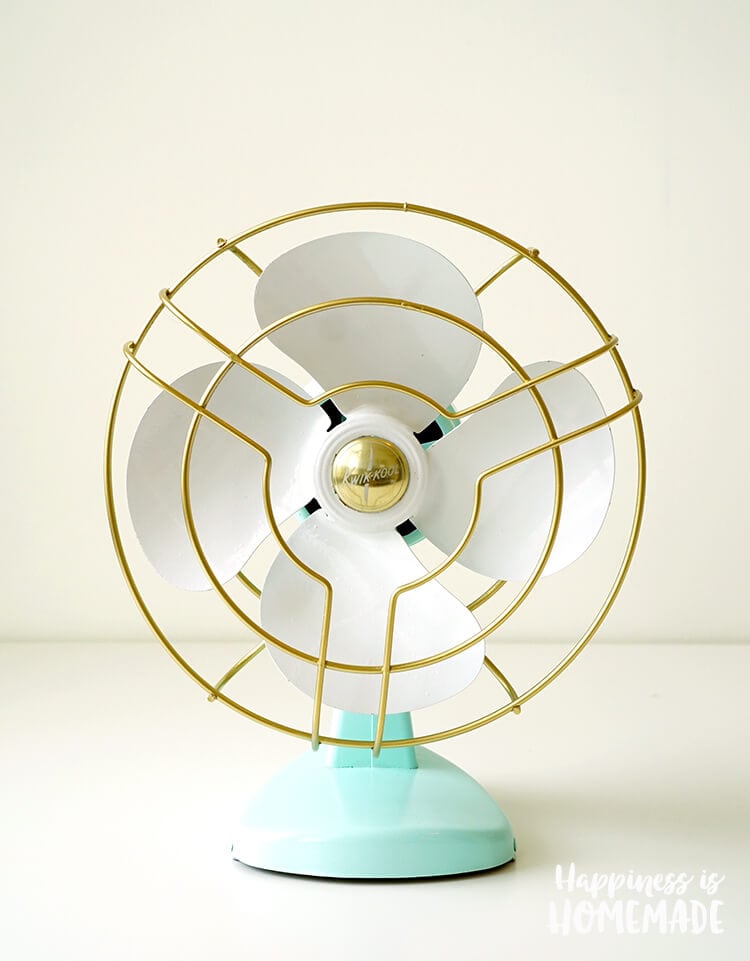 I can't wait to show you how I have this adorable mint and gold vintage fan displayed in my craft room as part of the big new room reveal! Stay tuned!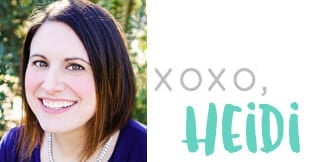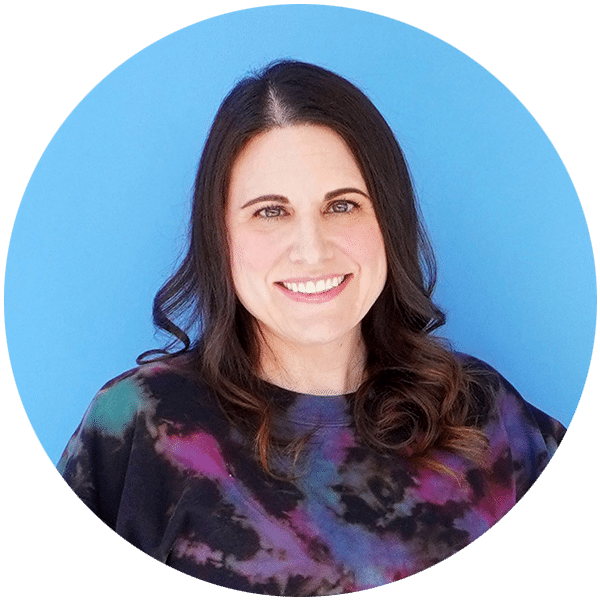 Heidi Kundin has captivated the hearts of millions with her colorful and inspiring approach to crafting, celebrations, and family fun. With over 15 years of experience, Heidi's website has become a must-visit destination for those seeking quick and easy creative ideas and last-minute solutions. Her warm personality shines through her posts, inviting readers to join her on a creative journey that's fun, rewarding, and achievable.