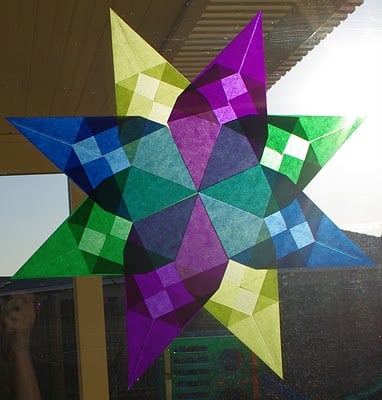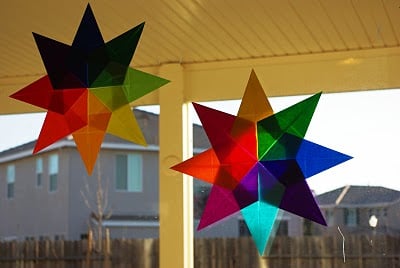 Yay! The sun came out to play today, so I got to take some better pictures of these beautiful stars that we made the other day. (Ignore the dirty spotty window…it's taken a beating from all the rain we've been having!)
We used
these tutorials
(and by "we," I mean that I folded them, and the kids directed me as to which colors to use!) to create some gorgeous Waldorf-inspired window stars. I admit, we seem to be on a rainbow kick these days!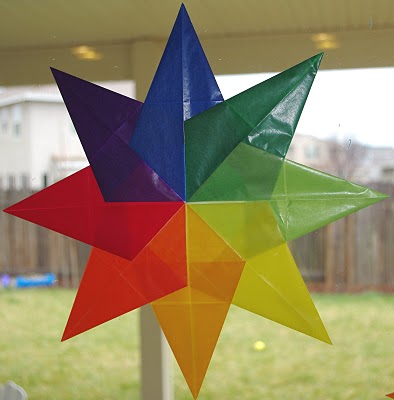 This one is made using traditional German kite paper which is much stronger than standard tissue paper. It is also specially coated to be oil-resistant, which gives it a nice sheen.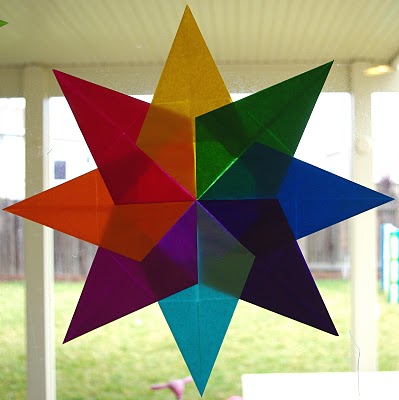 This one I made from regular tissue paper, just to compare/contrast the two. It was
much
more delicate to fold, but the light still shines through it really nicely. The tissue paper is a lot cheaper, but it definitely won't last as long as the ones made from kite paper.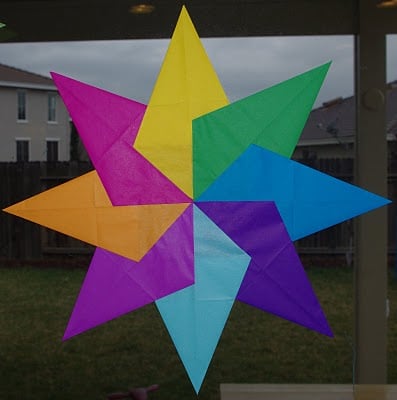 This is what it looks like when it's extra dark and stormy outside, and there's no sunshine to be found! Still pretty and cheery 🙂