10-Minute DIY: Citrus Fizz Bath Bombs
This post and its photos may contain affiliate links. As an Amazon associate I earn from qualifying purchases. If you make a purchase through these links, I may receive a small commission at no extra cost to you!
These quick & easy DIY Citrus Fizz Bath Bombs are super simple to make, and they're a fantastic homemade gift idea for Mother's Day, birthdays and more!
What You'll Need: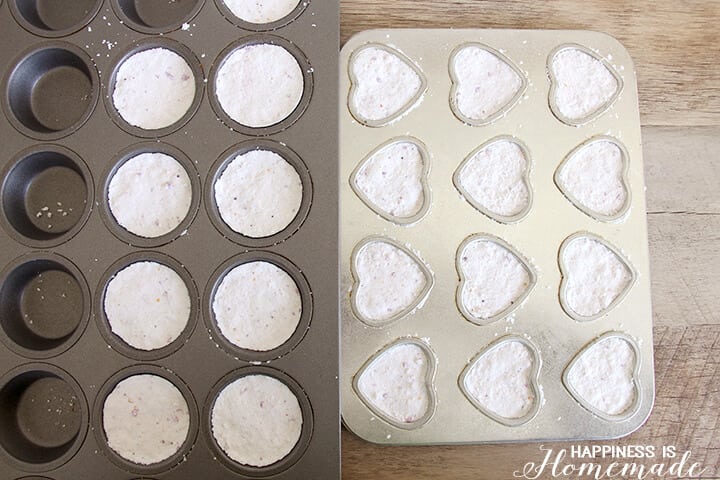 Mix together the citric acid and baking soda. Melt the shea butter in the microwave, and add it to the dry mixture along with the essential oils. Stir in the crushed color tablets if desired. The mixture will likely be too dry and crumbly to hold together, so you'll need to add just a teeny bit of water. Spray the mixture 3-5 times with the spray bottle of water, stirring well after each spritz, until you are able to squeeze the mixture and have it hold together (it will still look dry and powdery though!). Adding water is the catalyst to the fizzing reaction, so make sure that the bottle is set to spray a fine mist, and only use the minimal amount necessary to achieve the correct consistency.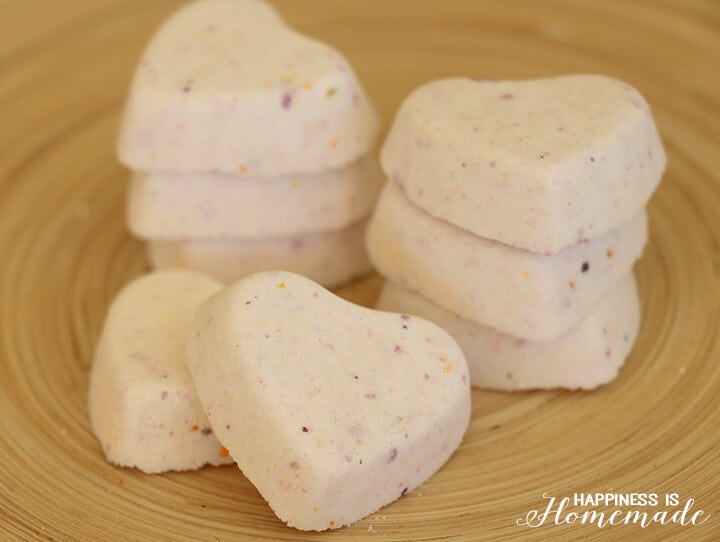 Firmly pack the mixture into mini muffin tins or shaped silicone molds. Allow to dry for at least 4-6 hours before removing from the molds (I like to leave mine to dry and harden overnight).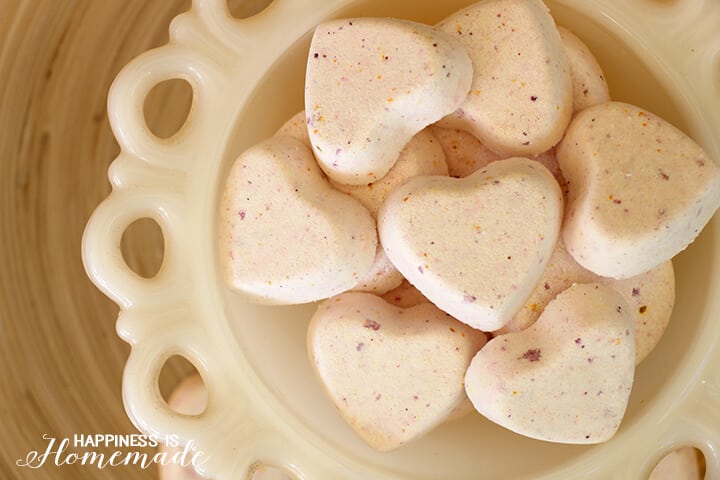 These are SO simple to make that my 4-year-old made this batch almost entirely by himself!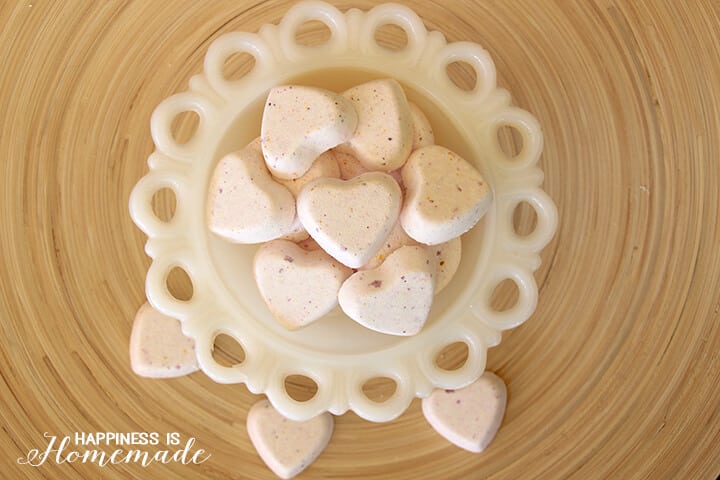 Store the bath bombs in cellophane or a plastic bag to keep moisture out until bath time.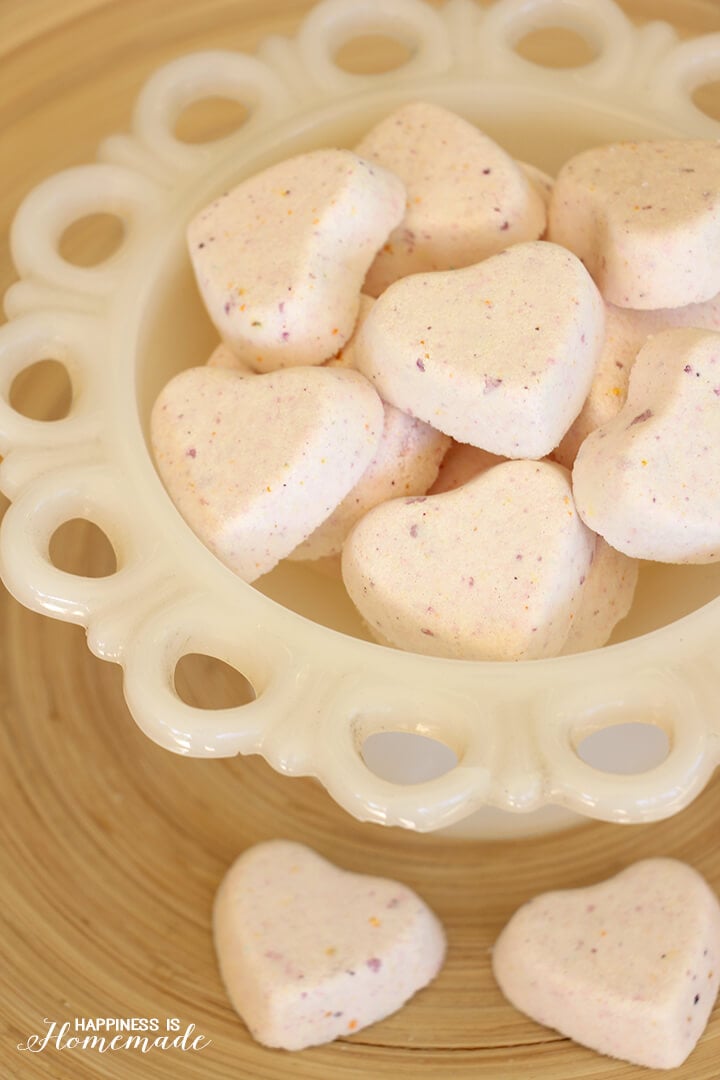 Add some pretty packaging, and these make a fantastic gift idea – Mother's Day is just around the corner!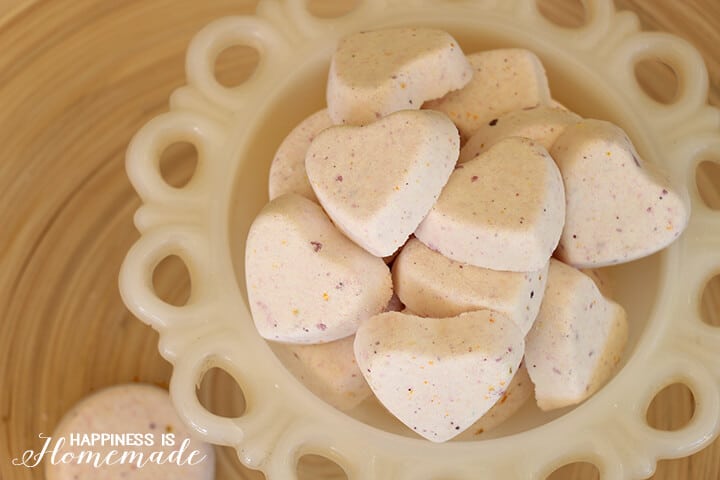 Check out our list of 25 quick & easy Mother's Day gifts in under 15 minutes, and browse our entire line of DIY bath & body products! You're sure to find something you love!

You may also enjoy our other DIY bath & body product tutorials:
[riview id=297 num=2000 orderby=title order=asc size=200×200 showtitle=always lightbox=0]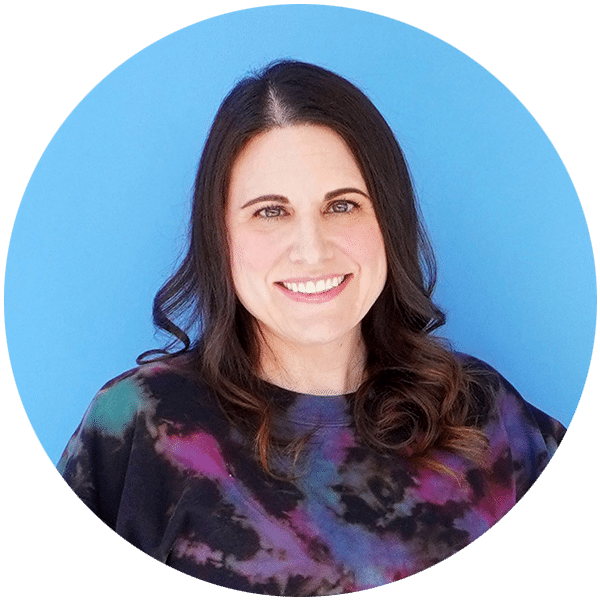 Heidi Kundin has captivated the hearts of millions with her colorful and inspiring approach to crafting, celebrations, and family fun. With over 15 years of experience, Heidi's website has become a must-visit destination for those seeking quick and easy creative ideas and last-minute solutions. Her warm personality shines through her posts, inviting readers to join her on a creative journey that's fun, rewarding, and achievable.