10-Minute DIY Pumpkin Spice Soap
This post and its photos may contain affiliate links. As an Amazon associate I earn from qualifying purchases. If you make a purchase through these links, I may receive a small commission at no extra cost to you!
These pumpkin spice soaps smell like everything you love about fall! SUPER quick (under 10 minutes!) and easy to make, and they make an awesome gift idea!
Last winter I knocked your socks off with my quick and easy DIY peppermint soap that you can whip up in under 10 minutes (it makes a perfect holiday gift idea for friends and neighbors!), and this year I thought I'd try my hand at making a DIY pumpkin spice soap for fall…and it turned out even better than I expected! It has all of the wonderful scents of autumn wrapped up into one tiny little package!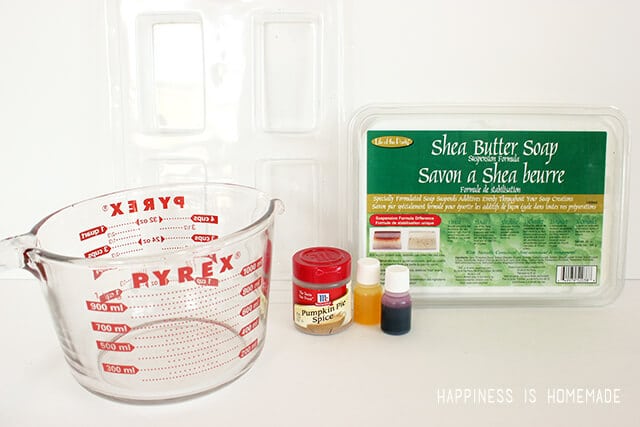 What You'll Need: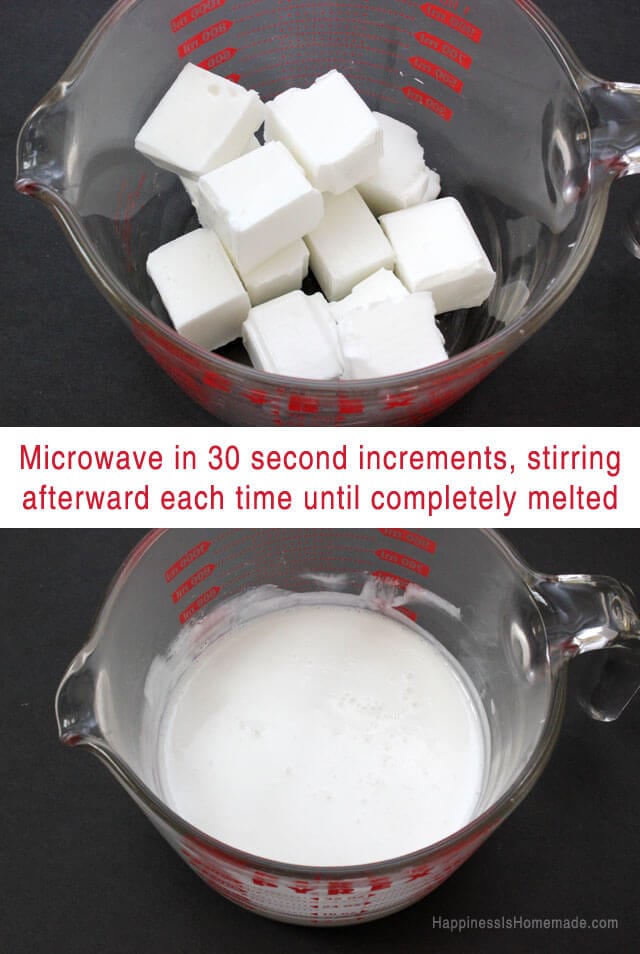 I use about 1 lb (or half of the block) of soap base at a time which makes four large 4-ounce soaps. The block of shea butter soap base is smooth and silky, and it cuts easily with a kitchen knife. I slice the soap base into cubes, place them inside a 4-cup Pyrex measuring cup, and melt in the microwave in 20-30 second increments, stirring well after each microwave session to ensure that the soap is completely melted. For 1 lb of soap, I generally microwave for 30 seconds, stir, microwave for another 30 seconds, stir again, and microwave a final time for 20 seconds.
When the soap is completely melted, stir in 2 tablespoons of pumpkin pie spice and a few drops of red and yellow soap colorant. I added 2 drops of red and 4 drops of yellow color to my soap because I wanted it to have a subtle color instead of being bright orange. If you prefer a brighter orange, just add more colorant until you reach the desired shade. No need to worry about the color coming off on your body in the shower since the colorant is designed specifically for this purpose. Pour the melted soap into the soap mold, and allow to sit undisturbed until cool (about 30 minutes or so). Remove & enjoy!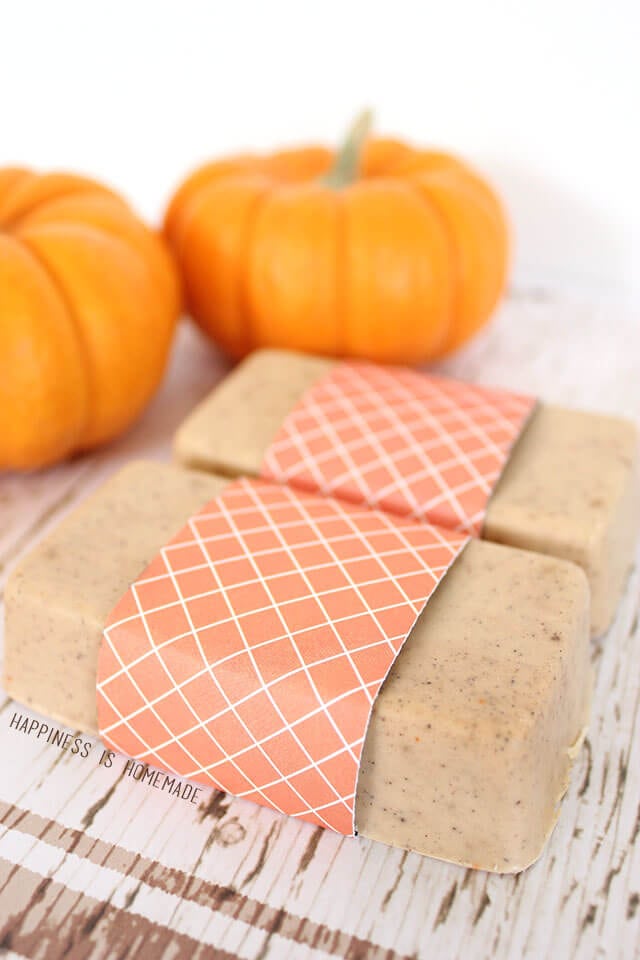 I'm thinking that these soaps would also make great gifts for teachers (you can never have too much soap in a classroom, right?), and they would also make an awesome fundraiser or craft fair item.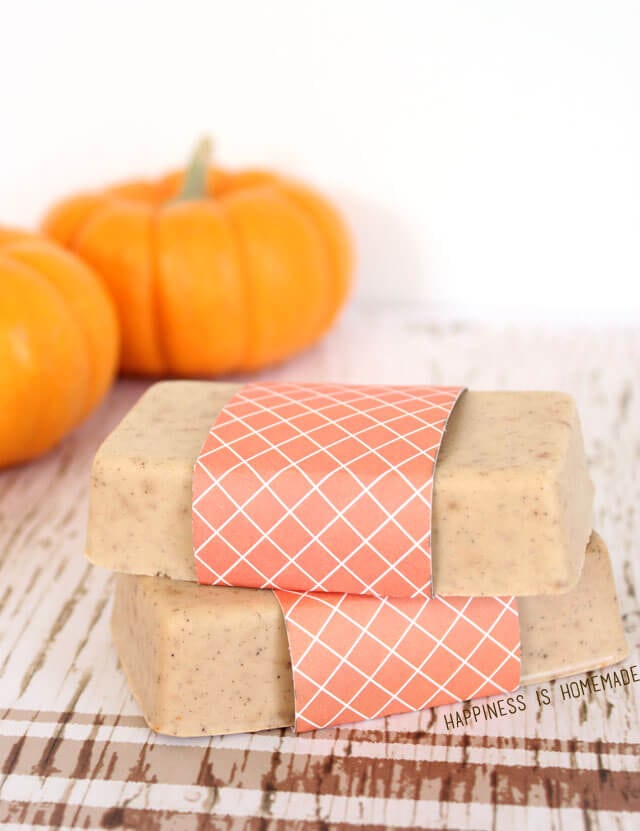 You may also enjoy our other DIY bath & body product tutorials:
[riview id=297 num=2000 orderby=title order=asc size=200×200 showtitle=always lightbox=0]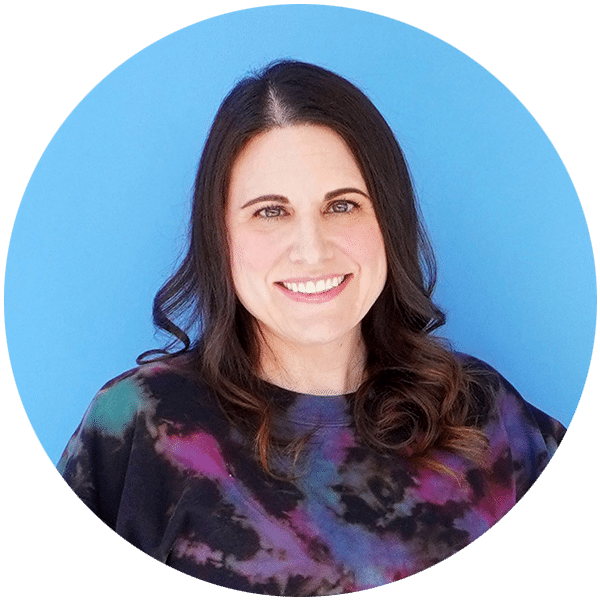 Heidi Kundin has captivated the hearts of millions with her colorful and inspiring approach to crafting, celebrations, and family fun. With over 15 years of experience, Heidi's website has become a must-visit destination for those seeking quick and easy creative ideas and last-minute solutions. Her warm personality shines through her posts, inviting readers to join her on a creative journey that's fun, rewarding, and achievable.