10 Quick Low-Calorie Snacks & Lunches
This post and its photos may contain affiliate links. As an Amazon associate I earn from qualifying purchases. If you make a purchase through these links, I may receive a small commission at no extra cost to you!
This is a sponsored post written by me on behalf of Campbell Soup Company. All opinions are 100% mine.
Ten quick and easy low-calorie snacks and lunch options that are packed with delicious flavor and only take a few minutes of prep time!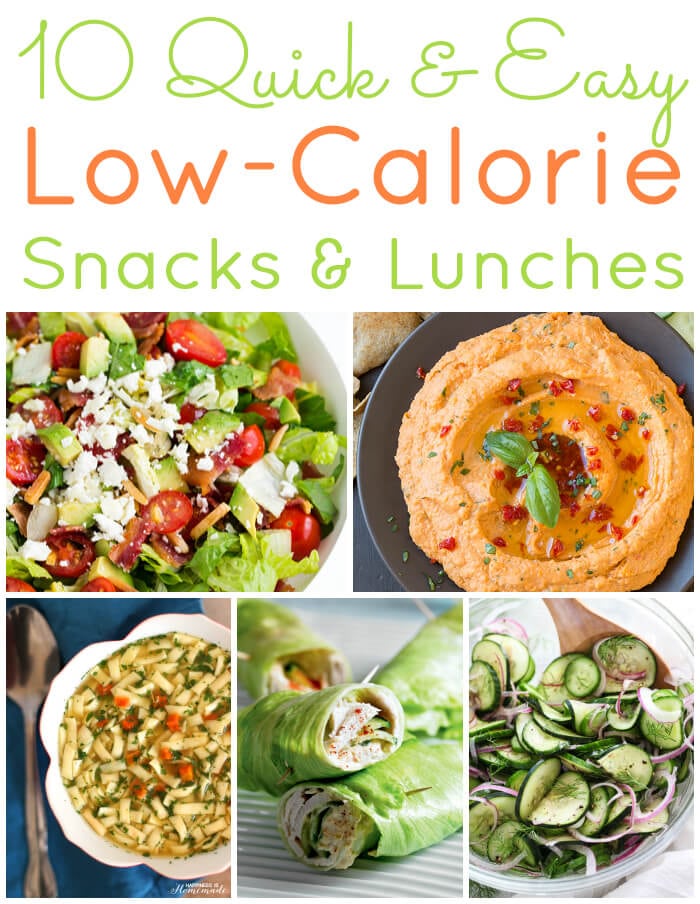 These flavorful foods are low in calories, diet-friendly, and easy on the waistline. Combine a couple of these tasty bites for a quick and easy lunch option that is sure to satisfy your hunger. My favorite combo is the Lean Clean Lettuce Wraps paired with Campbell's Fresh-Brewed Homestyle Chicken Broth & Noodle Soup! Yum!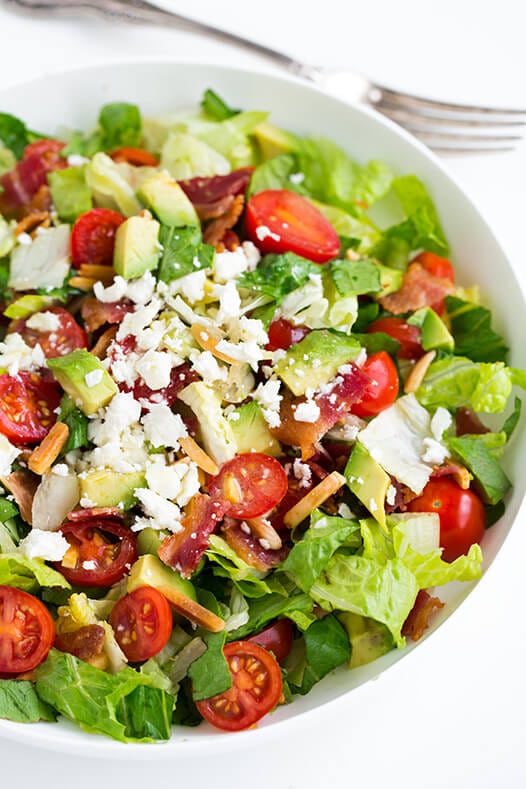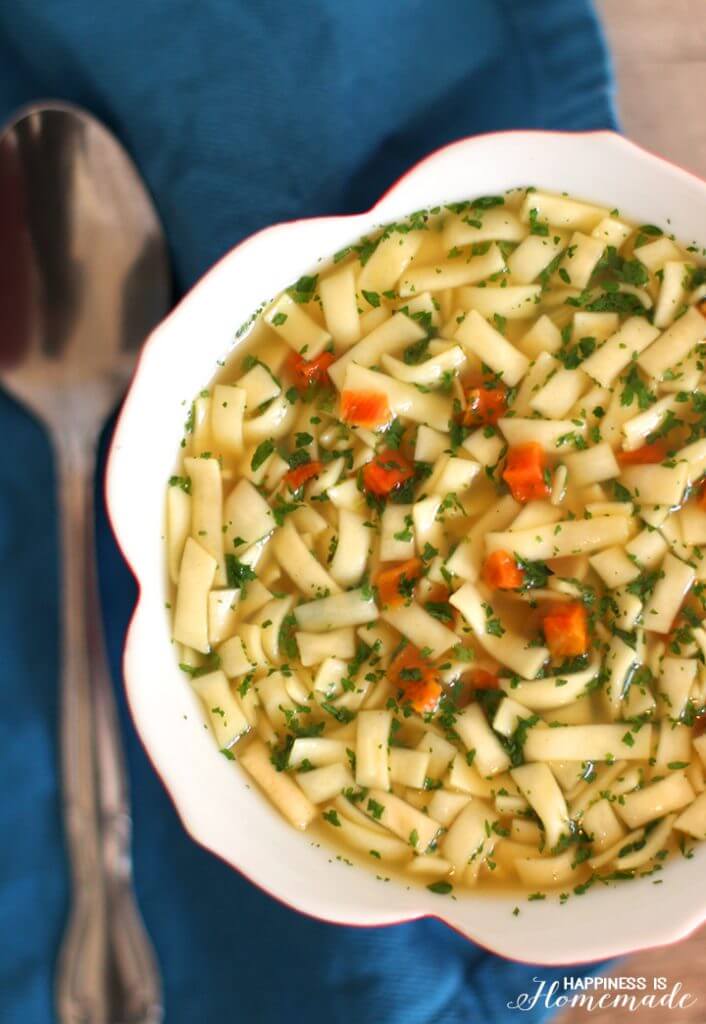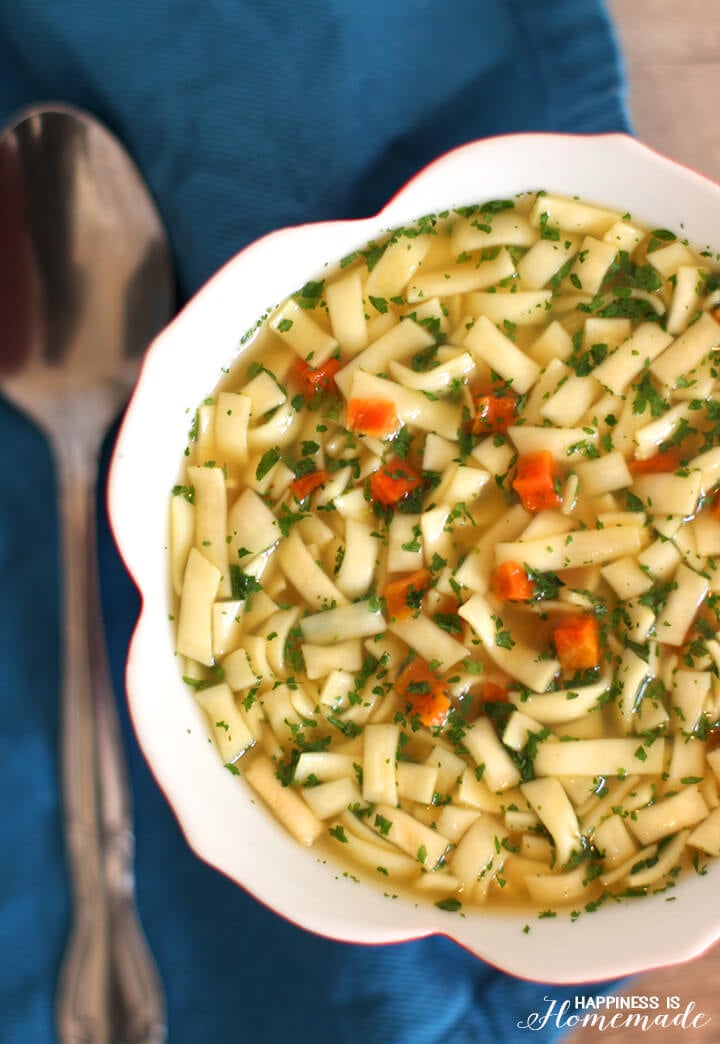 Campbell's Fresh-Brewed Homestyle Chicken Broth & Noodle Soup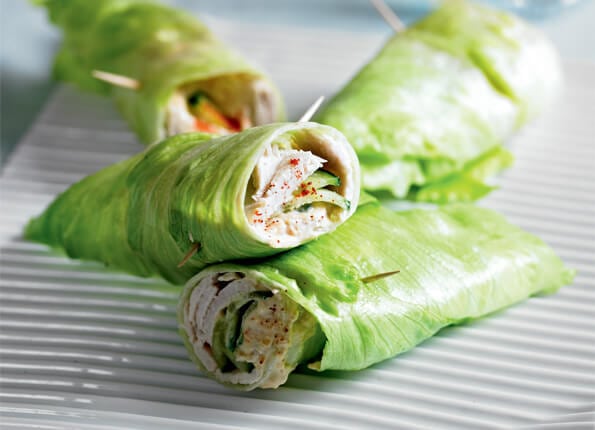 Ultimate Clean & Lean Lettuce Wraps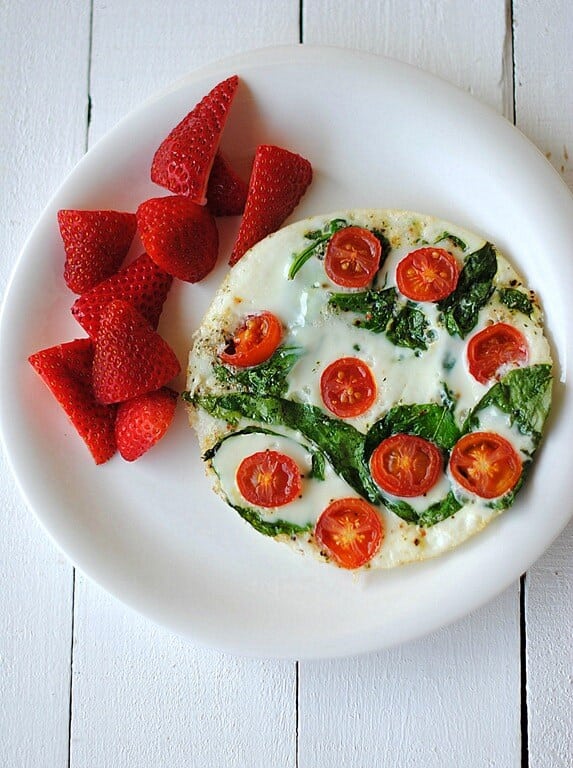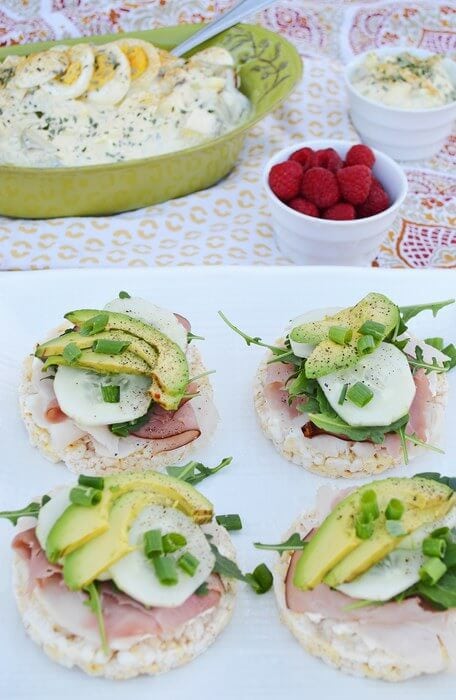 Open-Face Rice Cake Sandwiches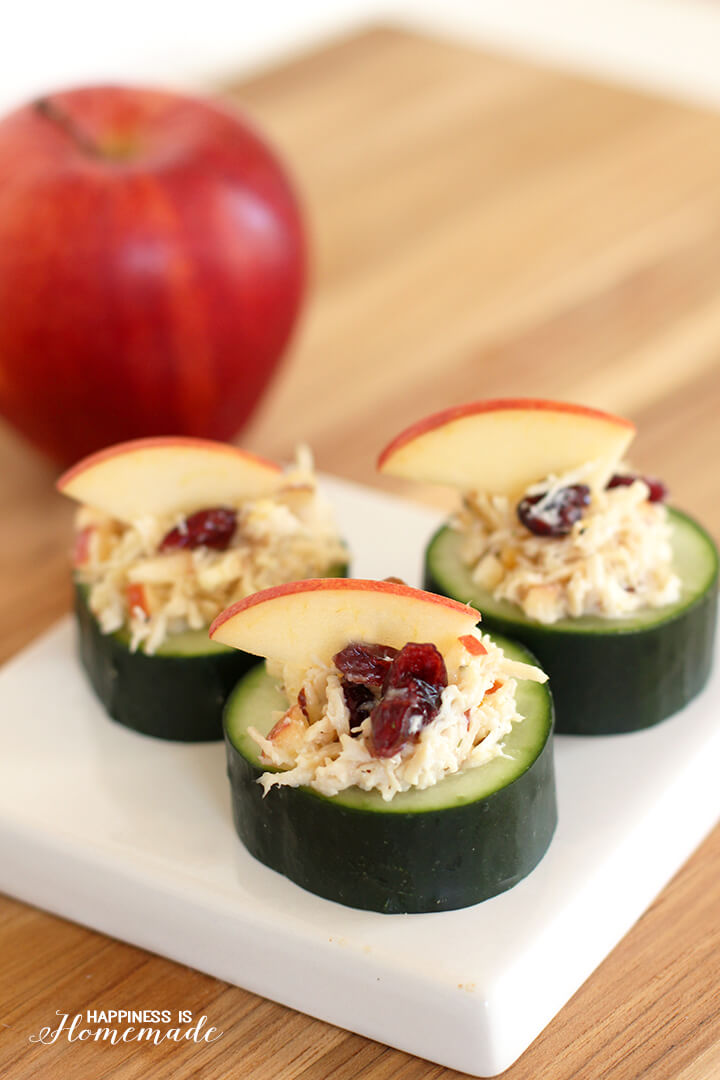 Cranberry Apple Chicken Salad in Cucumber Cups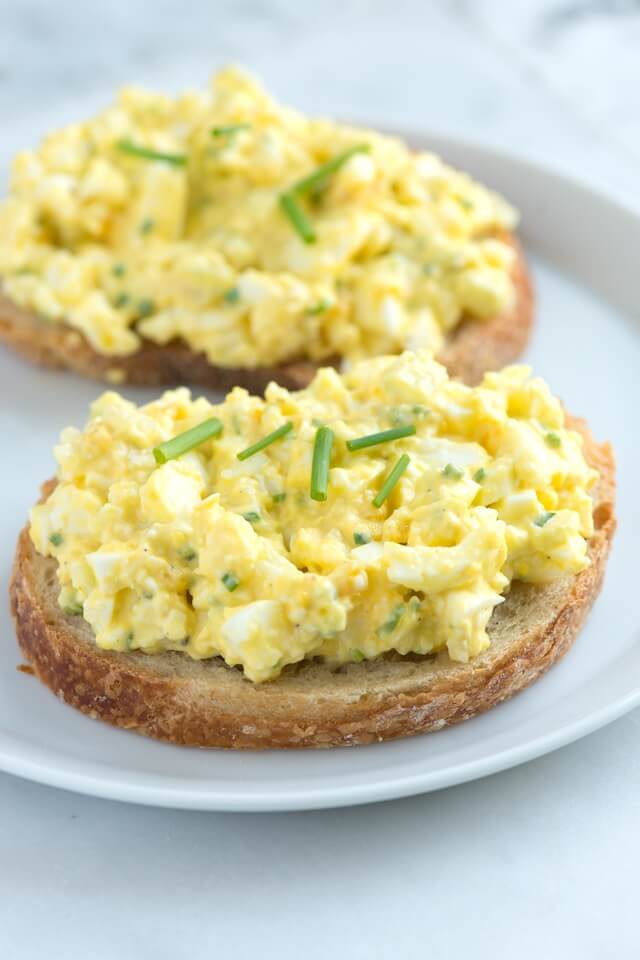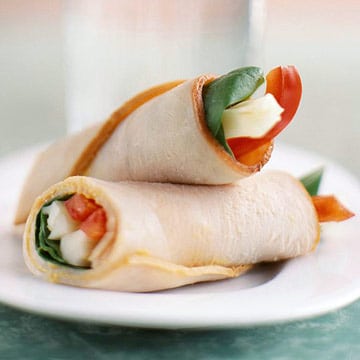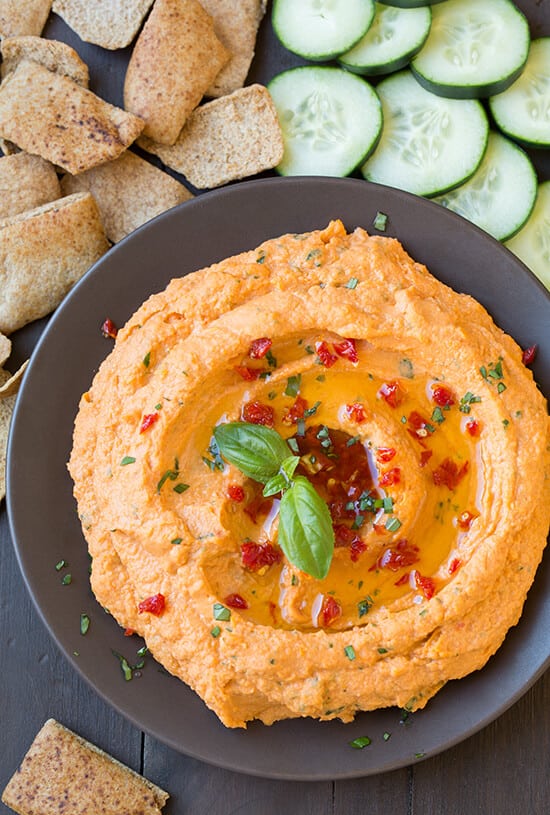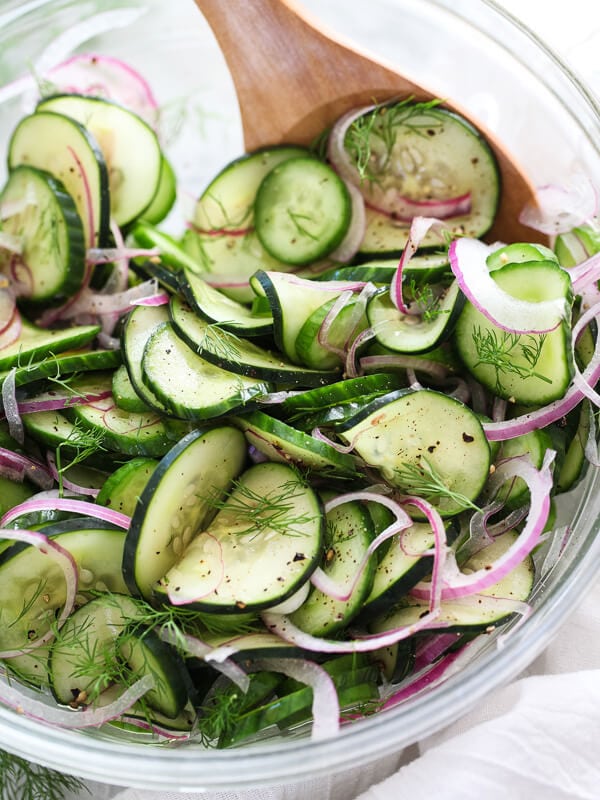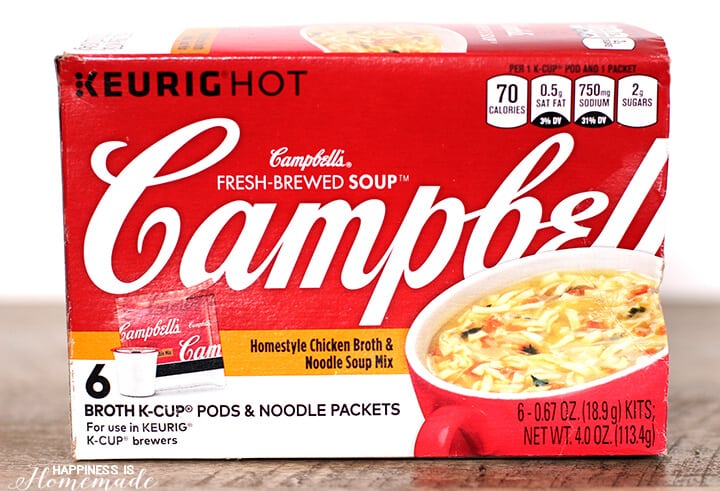 Now, I've heard a lot of misconceptions lately about Campbell's new products, specifically the Fresh-Brewed soup made in your Keurig machine. "Isn't my soup going to taste like coffee?" "Won't the noodles clog up the machine?" So, let me show you how it's done and set the record straight.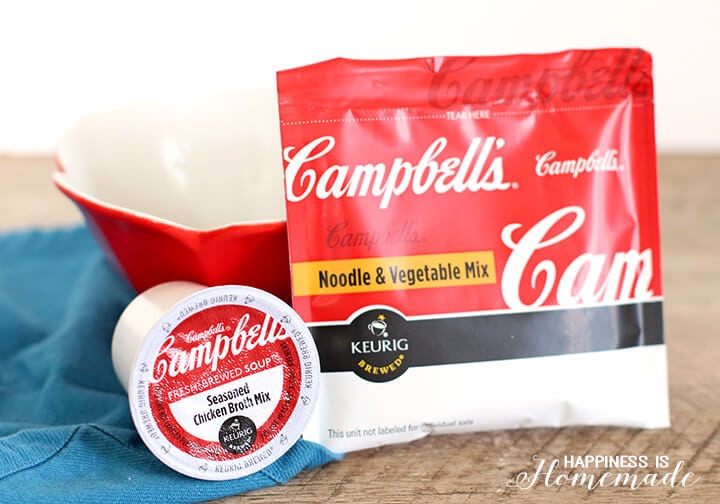 The Fresh-Brewed soup is a combination of two different components – a seasoned chicken broth mix K-Cup along with a dried noodle and vegetable mix pouch.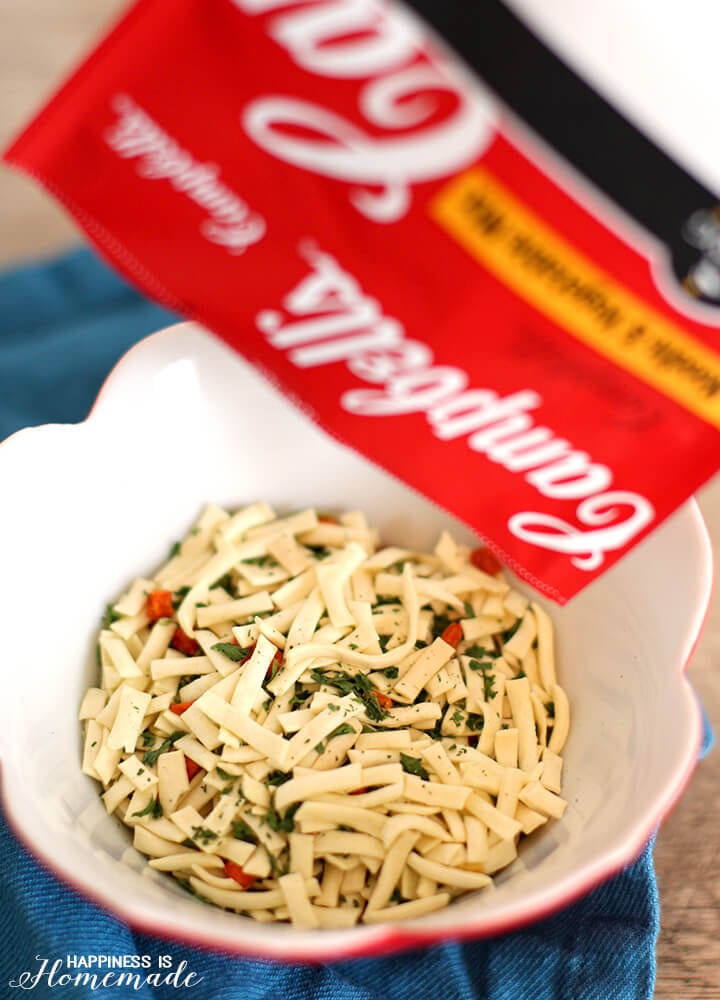 Start by emptying the pouch of dry ingredients into a 12 oz. bowl.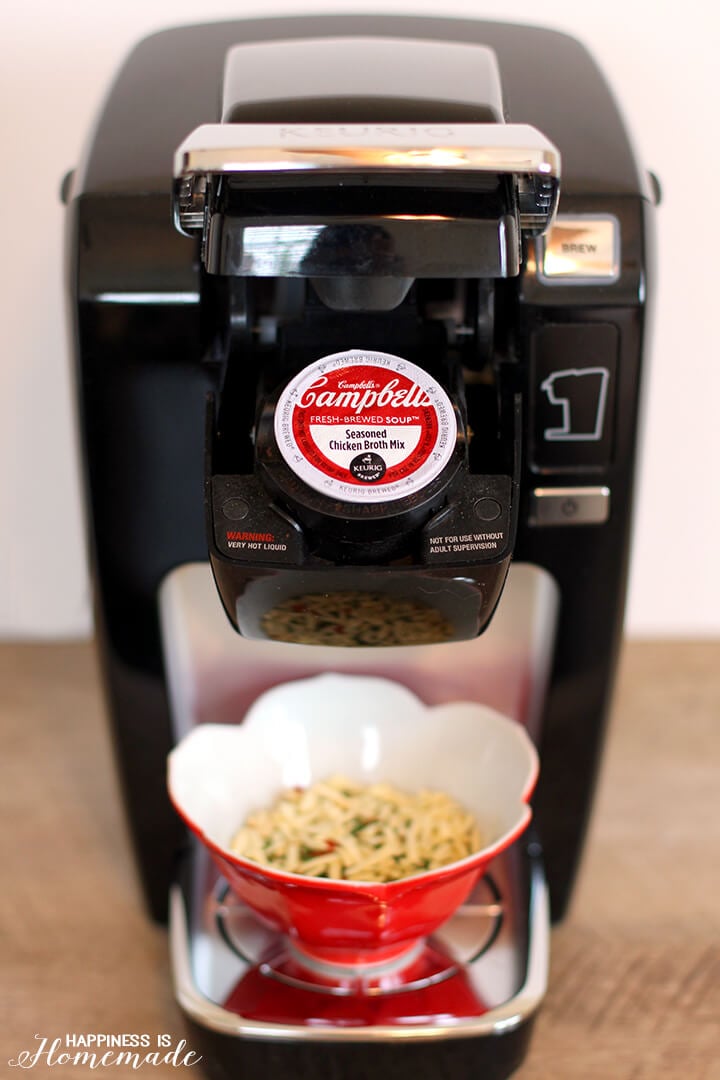 Next, place the K-Cup inside of the Keurig machine along with 8 oz. of water.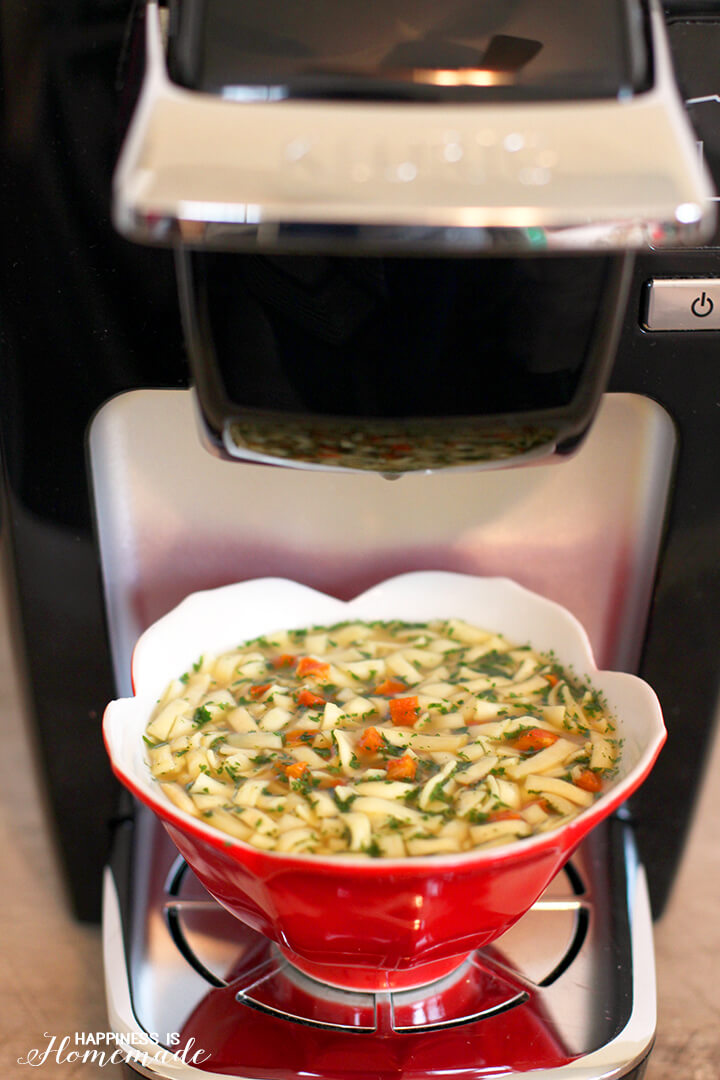 Run the machine (it takes less than two minutes!) to create a rich and flavorful soup broth over the dry noodle mixture. Allow the soup to sit for 2-3 minutes until the noodles and veggies are re-hydrated, and it's ready to eat.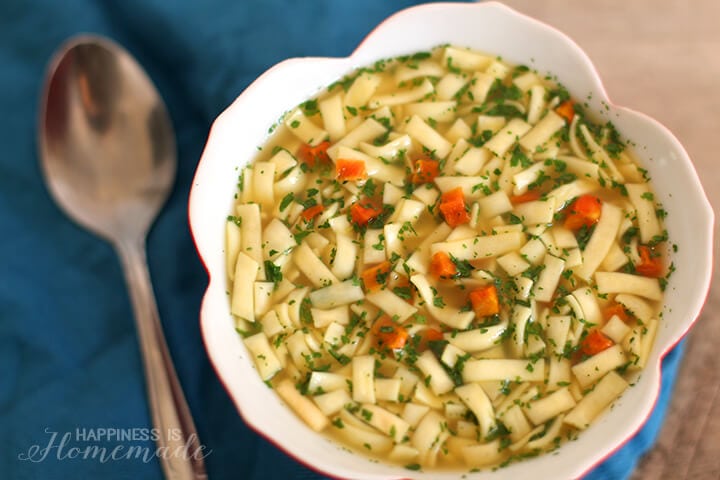 It's a delicious and easy peasy way to make soup in just a few minutes! (Oh, and NO, it doesn't taste like coffee, silly! The water only runs through the K-Cup that's inside of the machine, so it just tastes like good old soup!)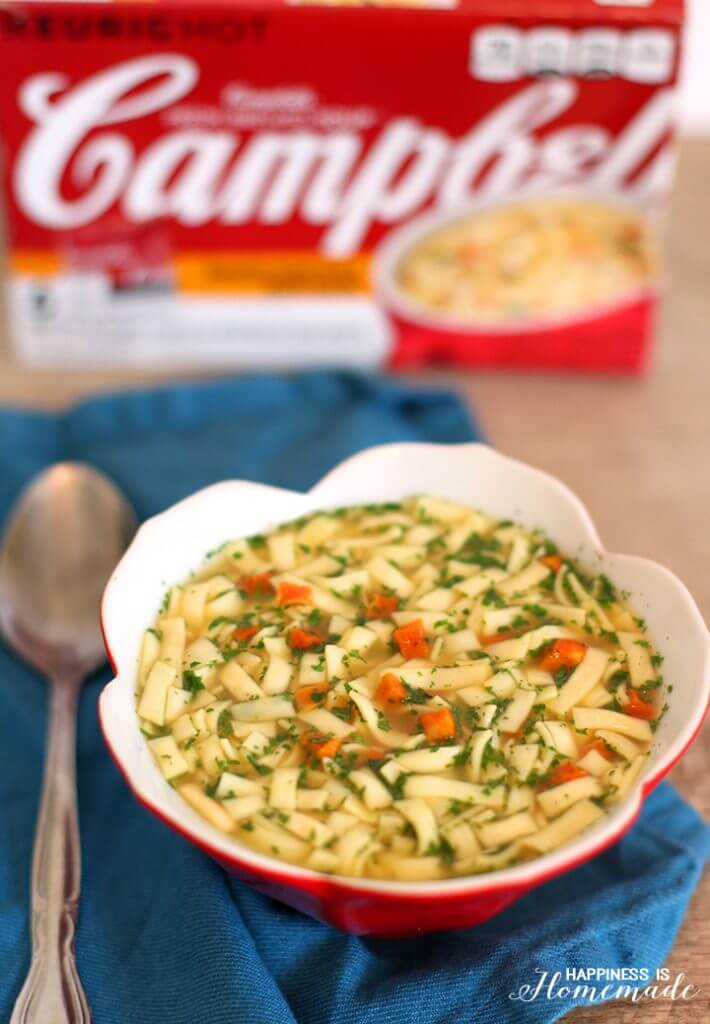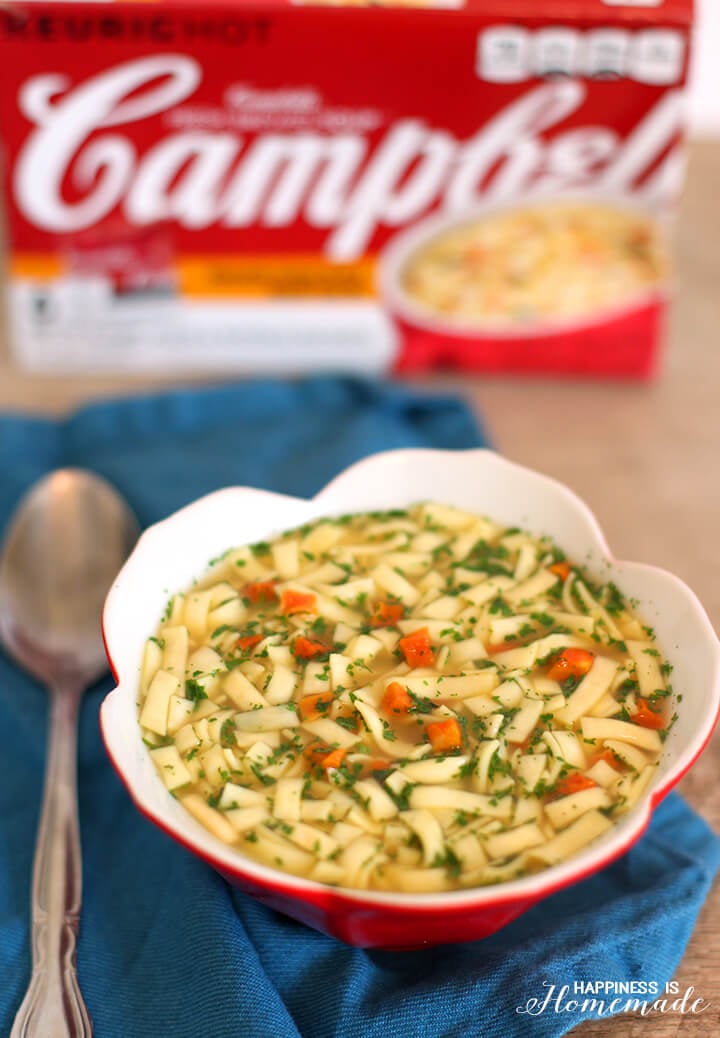 For even more delicious Campbell's recipes, be sure to follow @Campbells on social media!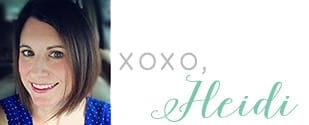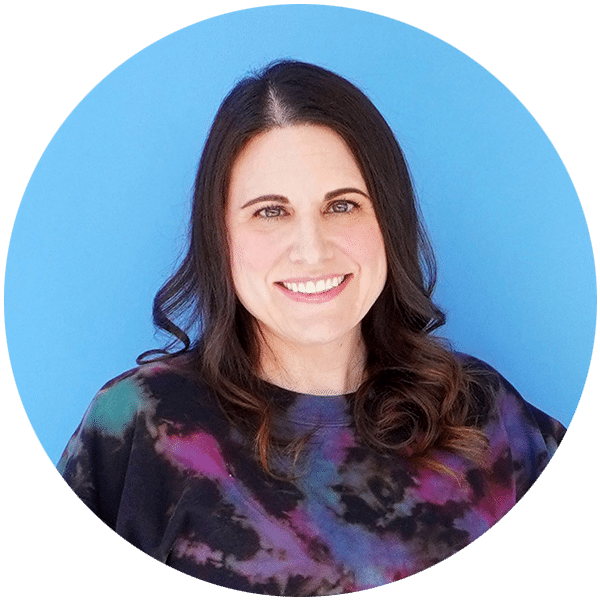 Heidi Kundin has captivated the hearts of millions with her colorful and inspiring approach to crafting, celebrations, and family fun. With over 15 years of experience, Heidi's website has become a must-visit destination for those seeking quick and easy creative ideas and last-minute solutions. Her warm personality shines through her posts, inviting readers to join her on a creative journey that's fun, rewarding, and achievable.