The holidays are upon us, and my family has been asking me what kind of gift ideas are on my boys' wishlists this year. As I was compiling a list of ideas, I thought it might be fun to share with you some of my favorite gift idea for creative kids – perfect for Christmas presents and birthday gifts!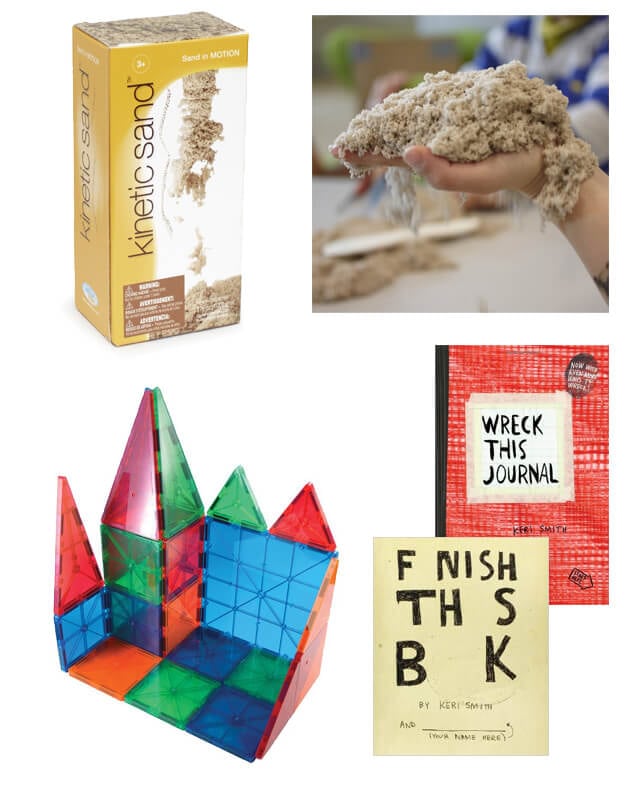 Kinetic Sand is all the rage this year, and with good reason! It's a fun sensory experience that will provide hours of fun. Available in 2 lb boxes or pick up an 11 lb box for the entire family!
Picasso Tiles are magnetic building tiles that can be arranged in endless formations. Perfect for your budding engineers!
Wreck This Journal and Finish This Book (both by Keri Smith) encourage young writers and artists to stretch their imaginations with engaging and entertaining prompts. Great for ALL ages!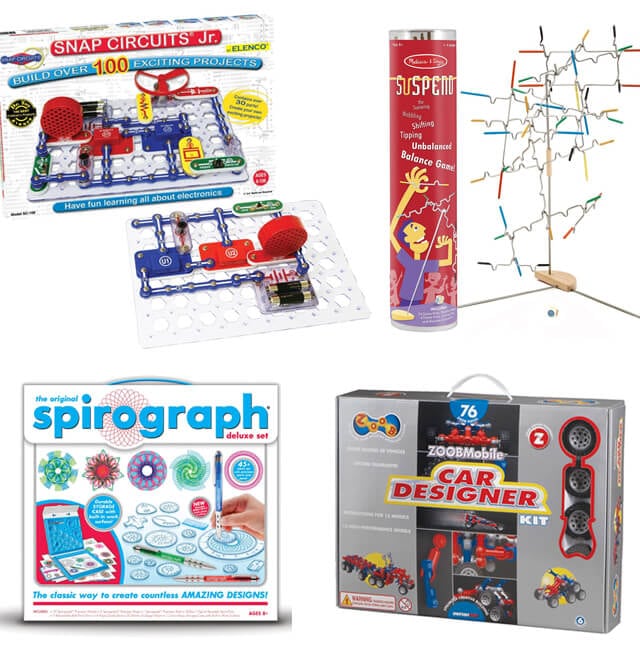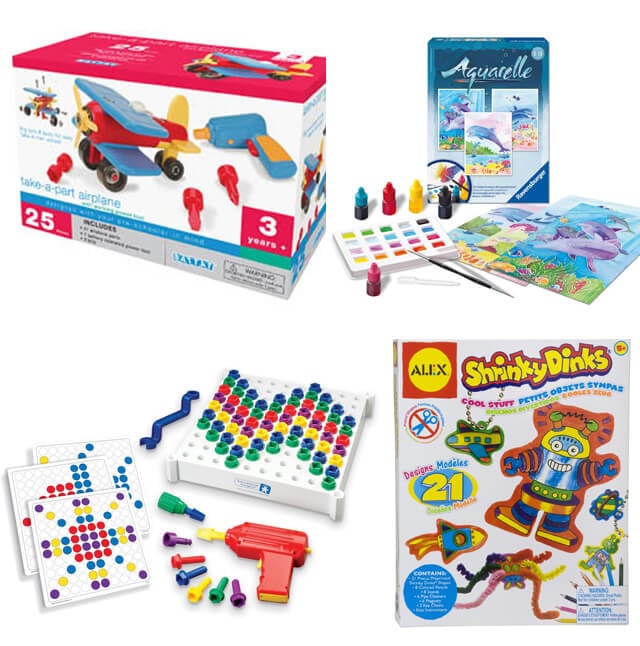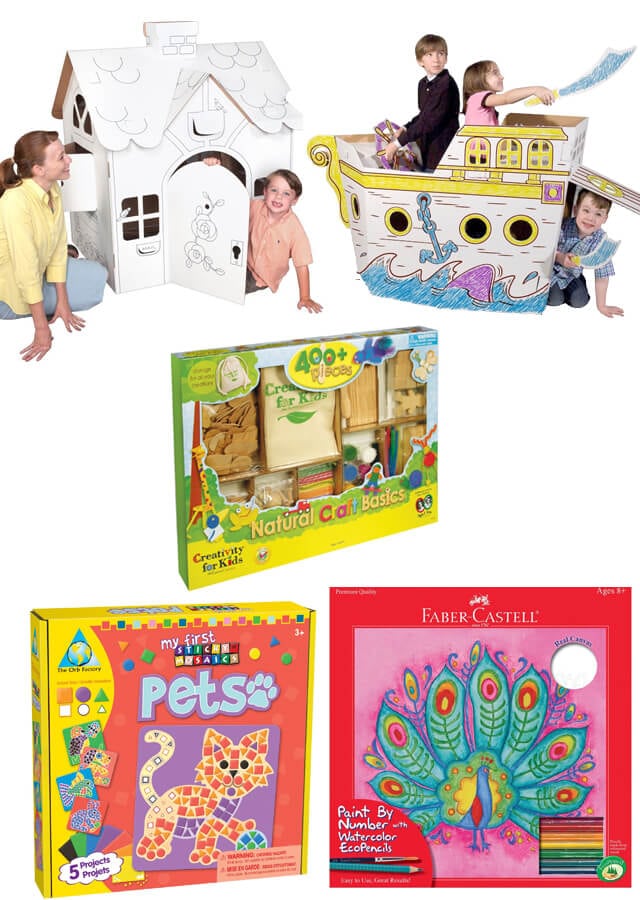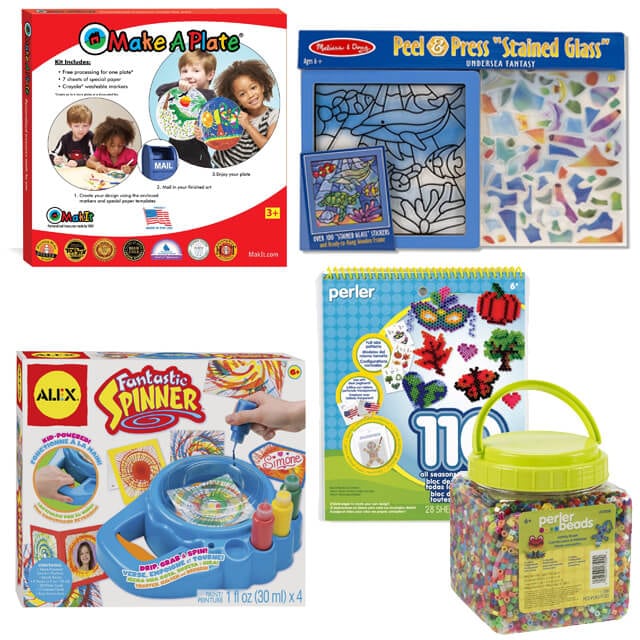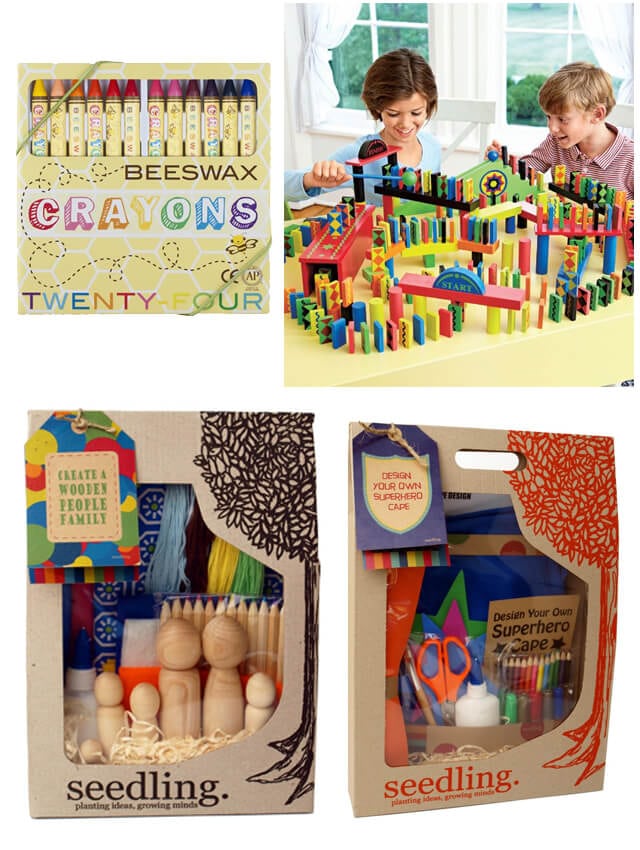 Beeswax Crayons are one of my favorite art supply splurges. Yes, they're pricier than your standard yellow-box crayons, but once you try them you'll be hooked, too! The colors are rich and vibrant, and they glide smoothly and evenly across the paper.
This Domino Race Set is the perfect rainy day activity! Arrange the dominoes in a serpentine pattern, up and down steps, over and under bridges and end with a bang. Tip the first domino to start a chain reaction that brings the whole array down in seconds! Includes over 400 pieces including starting and finish gates, pyramid steps, 13-piece stairs, and bridge set.
Seedling offers some incredibly creative kits that encourage the natural process of thinking and doing. I've fallen in love with them all, but I'm particularly smitten with the Create a Wooden People Family and Design Your Own Superhero Cape kits.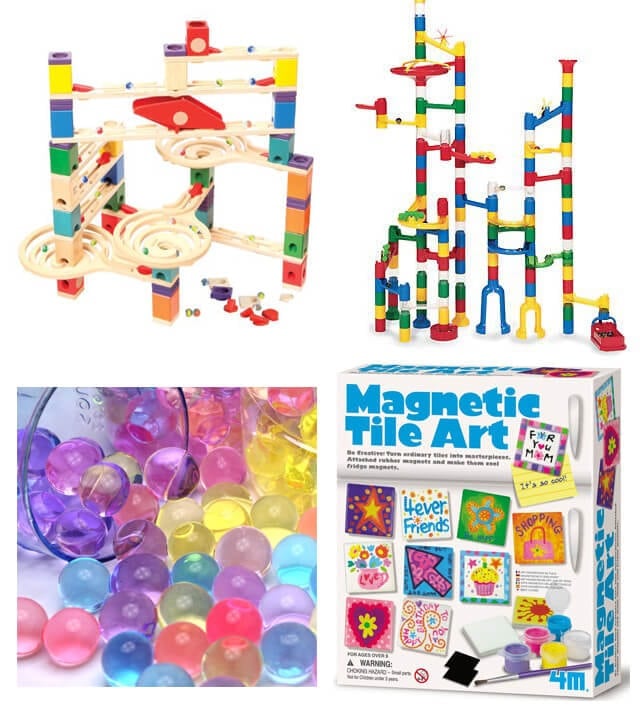 Marble runs provide hours of fun as children create endless 3-d structures and raceways for their marbles to travel. The Hape Quadrilla is the most stable wooden marble run on the market, but it is on the higher end of the budget. Mindware offers a less expensive (but just as fun!) plastic version.
Water beads can be used in TONS of fun activities – check out a few of them here on Pinterest!
Magnetic Tile Art lets kids turn ordinary 2″x2″ tiles into extraordinary works of art. Attach the included magnets on the back and pop them onto the fridge!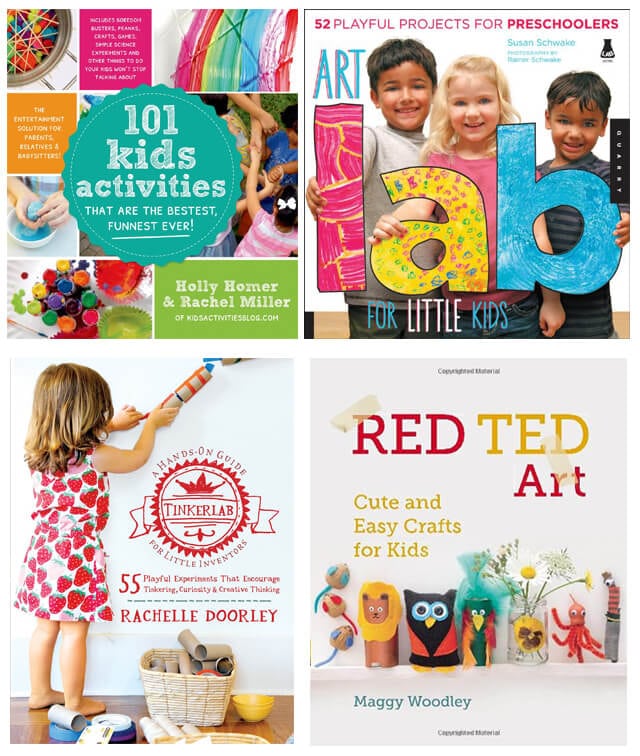 These are a few of our favorite books for encouraging creative play and craft activities: