Beginner Fitness Jumpstart: Week 1
This post and its photos may contain affiliate links. As an Amazon associate I earn from qualifying purchases. If you make a purchase through these links, I may receive a small commission at no extra cost to you!
Who's ready to get fit and start feeling healthier?! Today is the beginning of Week One of our 8-Week Beginner's Fitness Jumpstart, and I could not be more excited about it! Every Monday through October 12th, I'll be sharing a healthy dinner menu and workout plan designed for beginners, and my good friend Britni of Play. Party. Pin. is sharing a fitness guide and dinner menu for runners who are looking to get back into the swing of running again (with a focus on half marathon training). We can't wait to have you join us, and we're looking forward to giving away some seriously awesome prizes too (scroll down to the bottom for the first giveaway!)!
BEGINNER'S WORKOUT PLAN – WEEK ONE:
This week's workout plan is designed to introduce your body to movement and working out. Many of us have jobs that require us to sit at a desk or behind a computer for prolonged periods of time, and we don't get as much physical movement and exercise as we used to. Jumping into a heavy duty workout program (such as Insanity or P90x) may work well for some people, but for others it may be too much too soon. The workouts in this program are designed to start slowly and increase in intensity over the course of the 8-Week program as we get our bodies accustomed to a daily workout routine. For each day shown, complete the listed exercises at least once (note: if you are able, repeat each cycle 2-3 times to maximize results) and walk for the stated amount of time. Walking should be at a quick steady pace (around 3.0 – 3.5 if you're using a treadmill) to increase your heart rate and allow your body to enter the fat burning zone.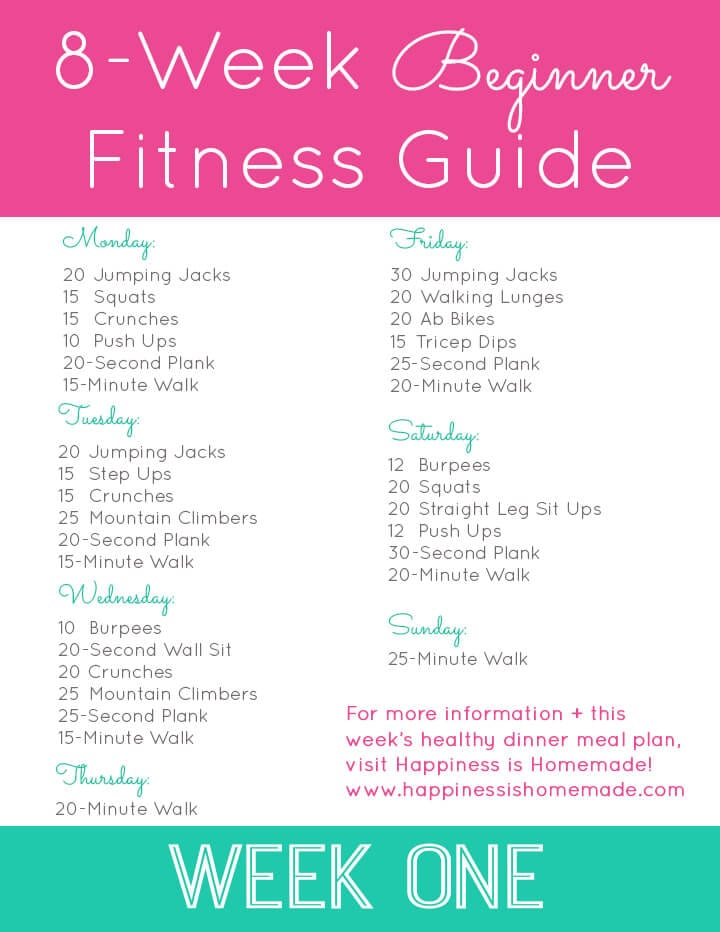 CLICK HERE TO PRINT THE WEEK ONE WORKOUT PLAN
Click here for a video demonstration of some of these exercises
Of course, no health and fitness program would be complete without a healthy meal plan, and this week's dinner plan is packed full of delicious plant-based foods and lots of protein. Many of these meals are Paleo-friendly and gluten-free (or could easily be adaptable to such a diet), and I have chosen to limit grains and starches rather than eliminate them completely. My family has been taste testing these recipes for the past couple of weeks, so I can tell you firsthand that these are all SO yummy! We are eating the chicken, zucchini and roasted corn enchiladas again tonight for the second time in two weeks because we loved them (and they make great leftovers for lunch the next day too!)! I'm not assigning specific days to each meal, so feel free to arrange them in a way that best fits your schedule.
DINNER MENU GUIDE – WEEK ONE: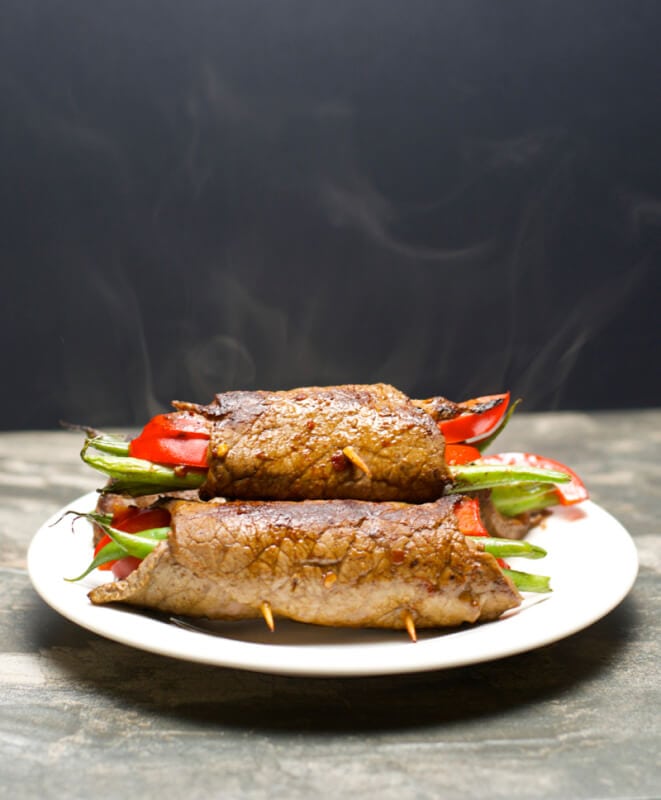 Steak Rolls by Maebells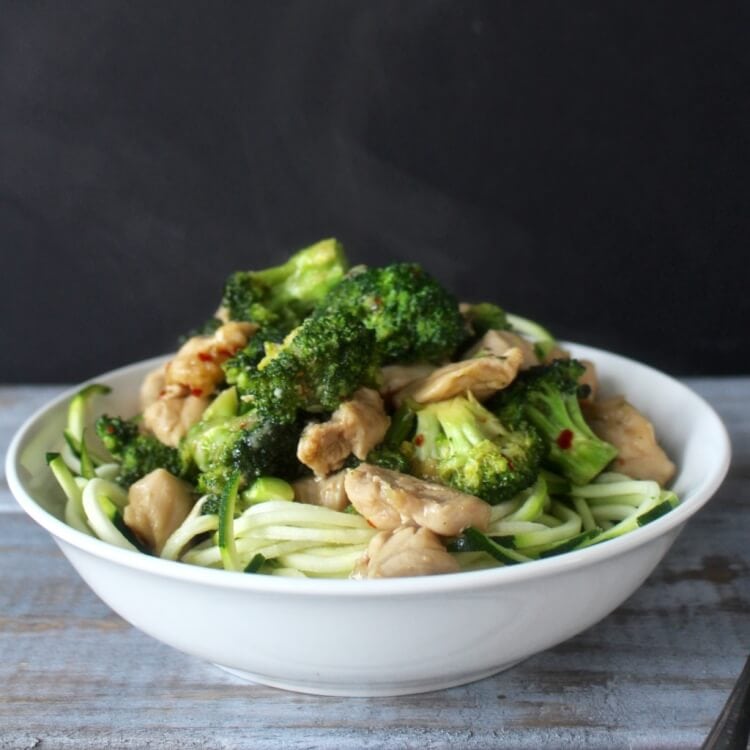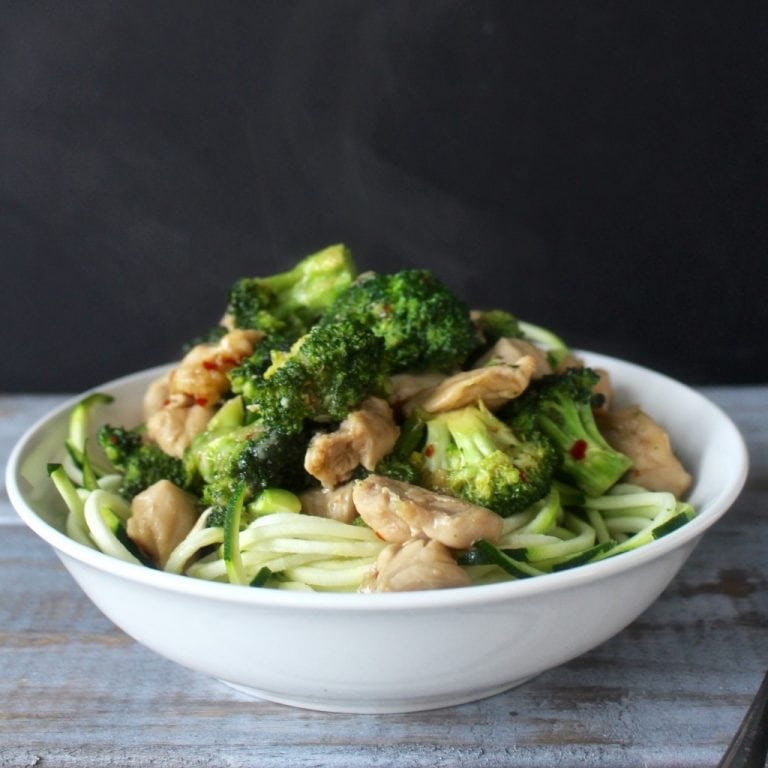 Paleo Chicken and Broccoli by Jay's Baking Me Crazy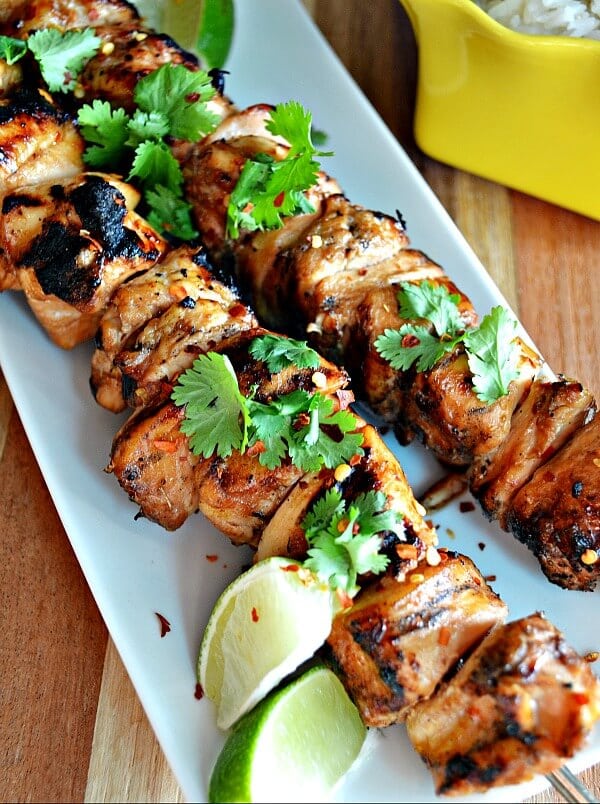 Honey Lime Chicken Skewers by Kitchen Meets Girl (serve with a side salad)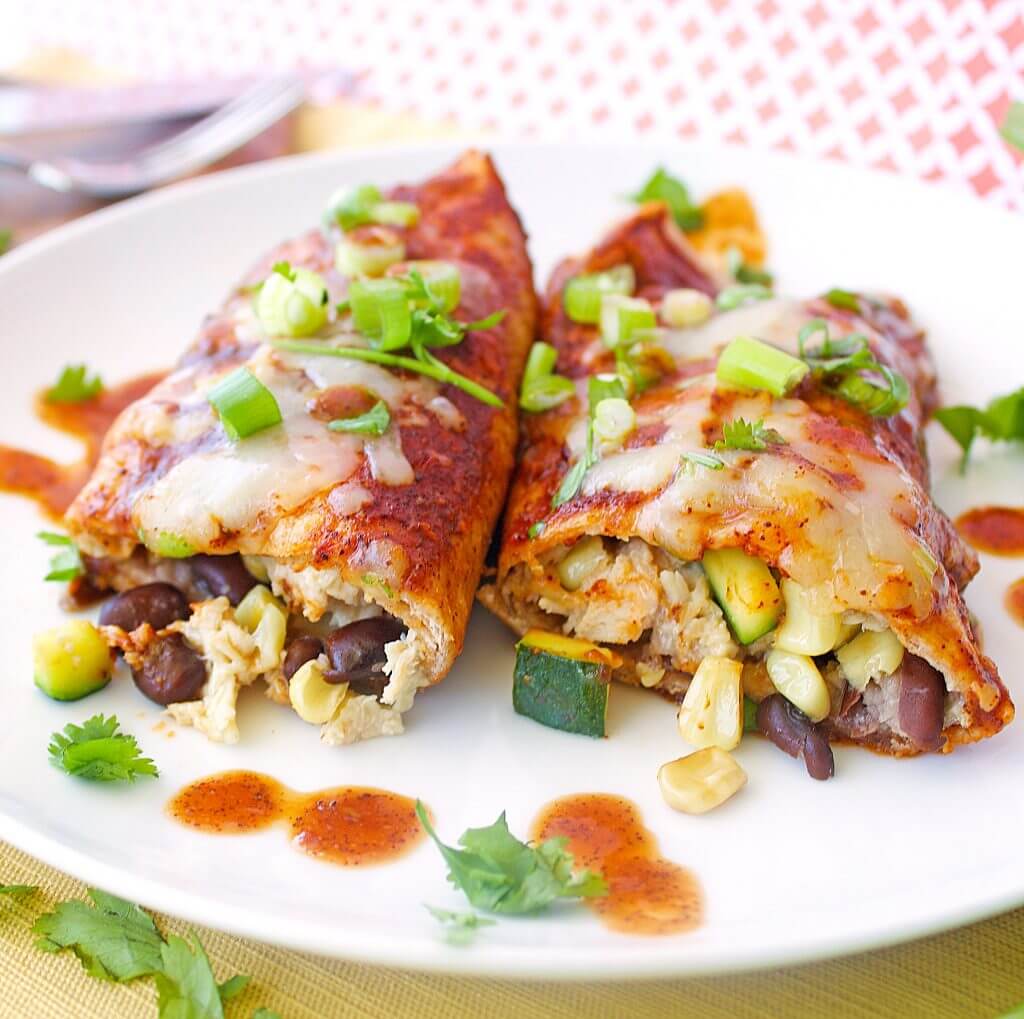 Chicken, Zucchini and Roasted Corn Enchiladas by Kelley & Cricket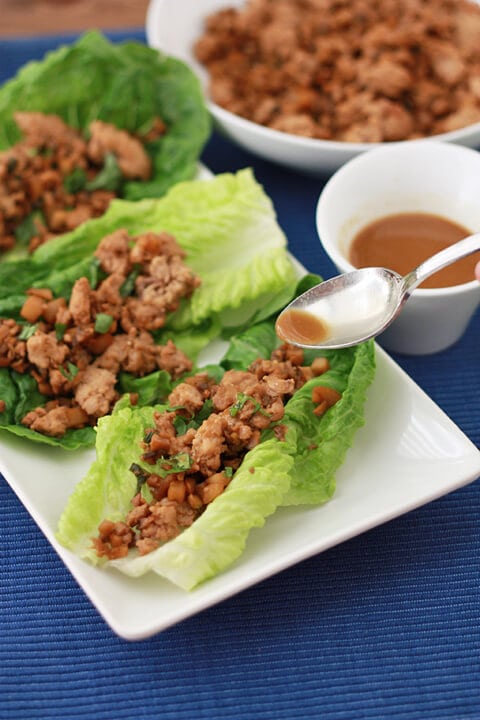 Chicken Lettuce Wraps by One Lovely Life
Chicken Fried Cauliflower Rice by Closet Cooking
During the course of the next eight weeks, we're going to be focusing a lot on "non-scale victories" and accomplishments that aren't tied to the number on your scale. The primary goal of this program is to increase your overall health and fitness…but let's face it, most of us want some sort of quantifiable number to benchmark our progress as well. While we won't be recording our weight very often, I do recommend a quick weight check at the end of Week Four and Week Eight to chart your progress and make sure you're on the right track.
I'll be using my new Smart Scale (provided to me by Eat Smart Products) to track my weight and body fat for the duration of the program. The Smart Scale allows you to link to your favorite fitness apps (I'm a huge fan of My Fitness Pal), and tracks your current weight, goal weight, body fat, total body water, and muscle mass. I'll be testing it out over the next few weeks and then sharing my experience with you. It looks super awesome!
Find all 8 weeks of the Beginner Fitness Jumpstart (including weekly workouts and meal plan!) here!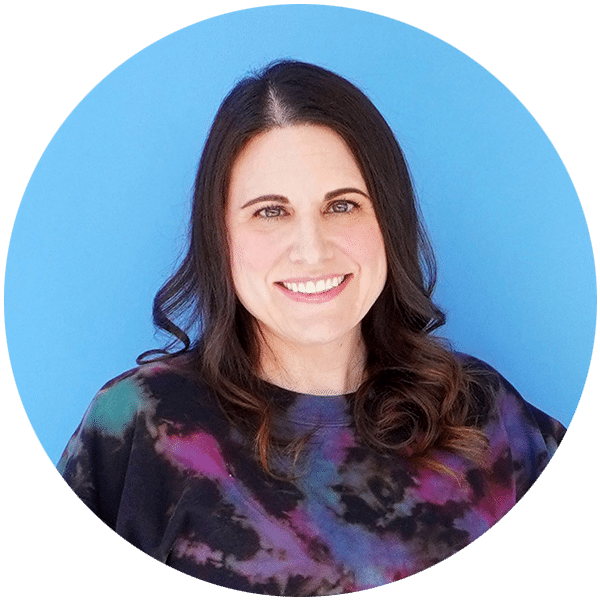 Heidi Kundin has captivated the hearts of millions with her colorful and inspiring approach to crafting, celebrations, and family fun. With over 15 years of experience, Heidi's website has become a must-visit destination for those seeking quick and easy creative ideas and last-minute solutions. Her warm personality shines through her posts, inviting readers to join her on a creative journey that's fun, rewarding, and achievable.