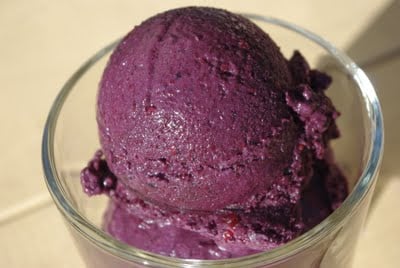 We still had some blackberries from last Summer hanging out in the back of our freezer, so we decided to put them to good use before we end up with a ton more this year. This sorbet recipe is super yummy, and it comes together in less than five minutes – my kind of dessert!
INGREDIENTS:
3 cups of frozen berries (we used blackberries this time)
1/2 cup sugar
2/3 cup of cream
1 teaspoon vanilla
DIRECTIONS:
Toss all the ingredients in a blender or food processor and blend until smooth and creamy. It will be a great soft serve texture, but if you prefer your sorbet to be a bit harder you can put it in the freezer for about an hour for a more scoopable texture 🙂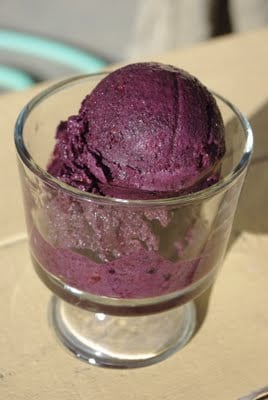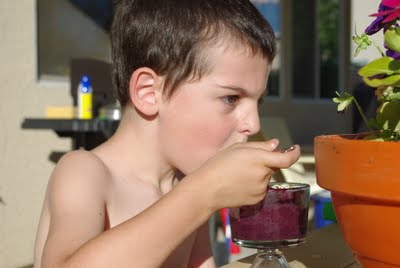 This guy immediately declared that blackberry sorbet is his new favorite food!